As far as the history of Mid-Eastern food goes, the cuisine of Lebanon holds a prominent place in the hearts of food lovers from around the world. The exotic dishes that are made in the country are not merely great by taste but are also made of interesting ingredients you would love to learn about. So here goes the list of Lebanese foods along with their local names and pictures.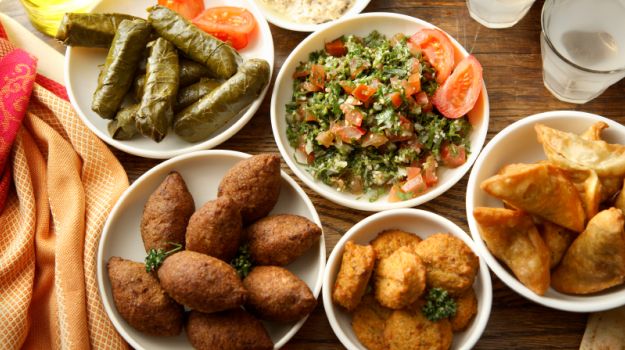 1. Falafel – Classic Vegetarian Street Food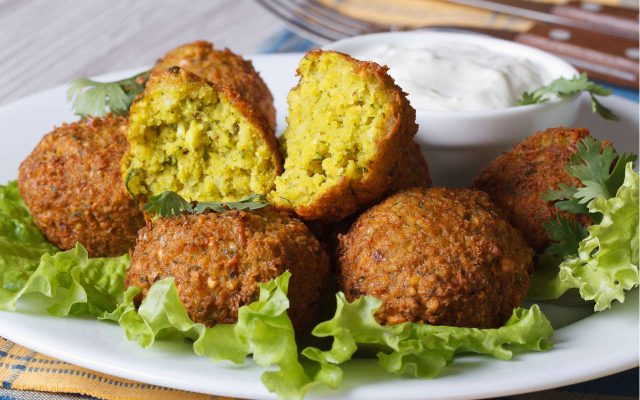 What is it: One of the most popular appetizers, Falafel or Felafel is traditionally an Arab food that is thought to have originated in Egypt. It is a deep-fried doughnut or patty ball made from ground chickpeas and fava beans, along with assorted herbs and spices. When falafel is made the traditional way, it is indeed one of the healthiest cholesterol-free vegan/vegetarian dishes, relatively low in fat and calories, and is also a good source of protein especially for those who have excluded meat from their regular diet.
What does it taste like: The aroma of assorted spices and the entire process involved in making this exotic dish gives it a very special flavor. If you try this dish from an authentic restaurant, even the most confirmed non-vegetarians are sure to love it.
2. Kibbeh – Typical Ground Meat Dish from Lebanese Cuisine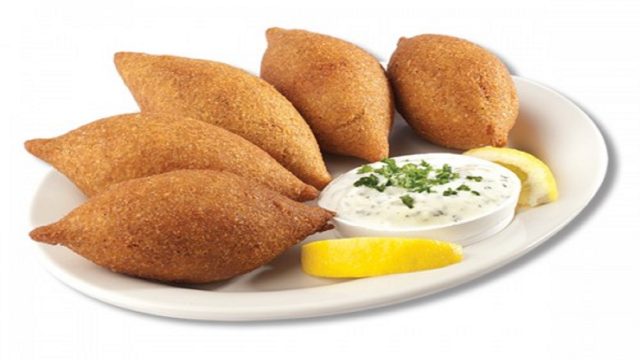 What is it: Kibbeh is a Levantine dish, typically made of finely ground meat from lean beef, lamb, goat, or camel and is cooked with various mid-eastern spices like cinnamon, nutmeg, allspice, and clove, along with cracked wheat, minced onions, bulgur, etc. Kibbehs can be made as both ball and patty, and can be either cooked in broth, served raw or simply baked.
What does it taste like: The taste is simply superb with the mixed flavor of the exotic spices blending perfectly with the ground meat.
3. Labneh – Lebanese Fusion Yogurt for Food Dipping
What is it: This again is a typical Lebanese dish that can be a very tasty dip, an excellent accompaniment to vegetables or for spreading on breads. You must try this dish if you want the authentic taste of Lebanese food.
What does it taste like: The tangy taste is bound to fill your mouth, ensuring a new experience for your taste buds. Use it as a topping for just any dish.
4. Kousa Mahshi – Popular Stuffed Zucchini from Lebanese Cuisine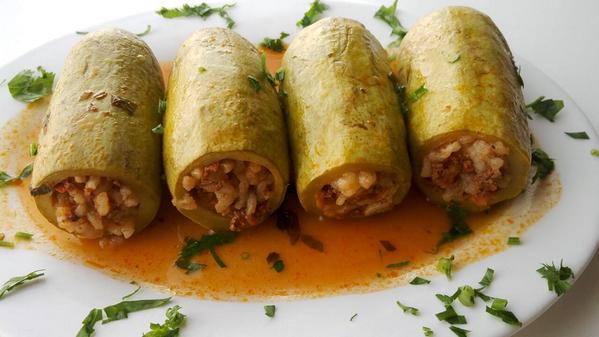 What is it: This is basically a kind of dolma made from hollowed zucchini. In fact, a special variety of zucchini called the 'Lebanese zucchini' (slightly bulbous, small, with a pale green appearance) is used for this dish. After the seeds are removed, the inside is filled with a very spicy meat filling. However, presently vegan/vegetarian versions are also available.
What does it taste like: It has a typical sweet, sour and hot taste. The meaty version adds to the crunchy taste, while the vegan version's texture varies, depending on what filling you prefer. Either way, as you bite the zucchini together with the spicy filling, you will be mesmerized by the flavors.
5. Hummus – Dip Menu for Lebanese Snacks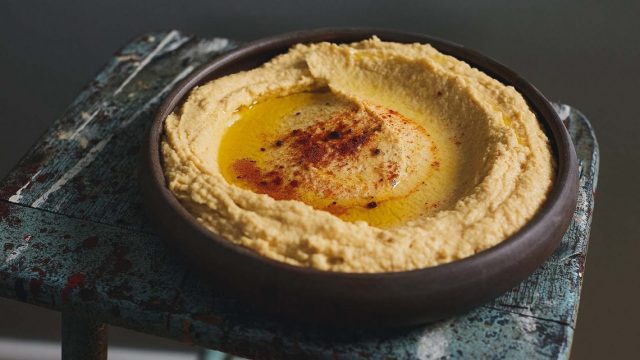 What is it: The Lebanese version of Hummus, it has a special taste, traditionally made from cooked and mashed chickpeas (but might be customized with other beans, if you want) and blended with various ingredients. True food lovers from Lebanon enjoy hummus with 'pita' or 'pita chips'.
What does it taste like: The smooth and creamy texture, combined with the exciting aromas of tahini, olive oil, lemon juice, salt, and garlic will spice up just any dish you order.
6. Kafta – Lebanese Meat Kabab Dish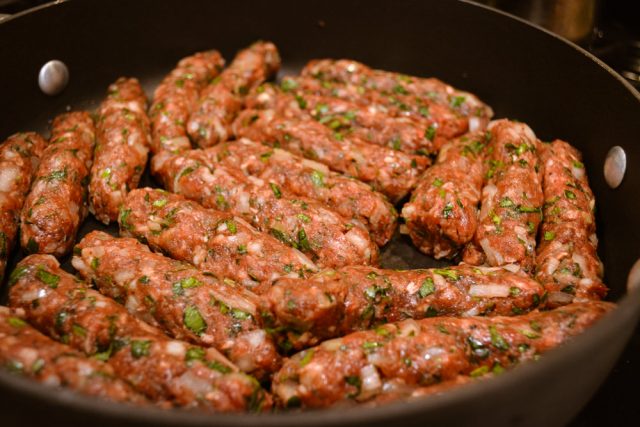 What is it: As the name suggests, this is a kebab dish that is grilled or barbecued. This Middle Eastern kebab is not just yummy but might also represent the country's cuisine. It can be made from red meats like camel, lamb or beef, and is then cooked with lots of spices and other customized additions.
What does it taste like: The minced meat takes the distinct flavors of onions, various spices, parsley, and cayenne powder and gives a strange taste to this meat dish. It tastes best with hummus, grilled tomatoes, and pita bread.
7. Knafeh – Syrup-soaked Cheese Dessert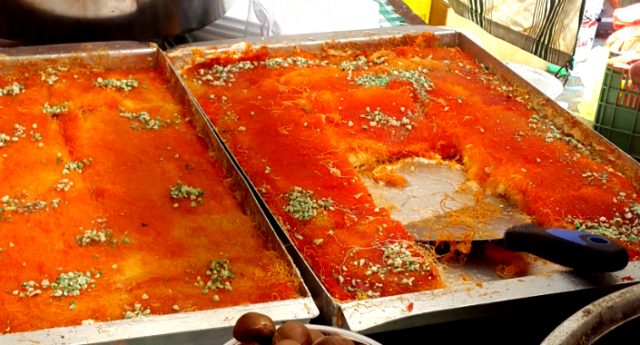 What is it: Kanafeh is a traditional dessert dish, basically a cheese pastry dipped in a sugar syrup. It is a popular choice for almost all traditional gatherings, irrespective of religion, like weddings, Christmas, Ramadan, and Lent.
What does it taste like: The flavor of fresh cheese probably never blended so perfectly with simple sugar syrup! As you take a bite of this wonderful dessert, you will understand as to why your Lebanese dinner might have been incomplete without this dessert.
That's it! So why wait! Do not give it a second thought until you plan for a quickie holiday tour to Lebanon and enjoy the authentic flavors of the country along with your loved ones. Just head on!