Liberia is known for its spectacular traditions, rustic culture, and delicious cuisine. The foods and flavors of this country are different in the sense that, they are special in their own sweet, spicy ways and are internationally popular.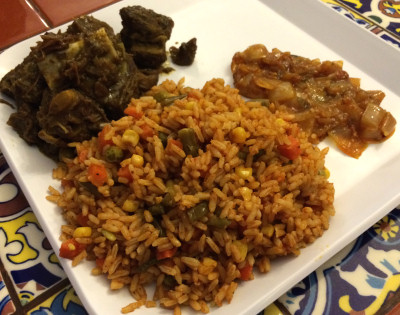 1. Palava – Chunks of Smoked Meat or Fish in Spicy-hot Soup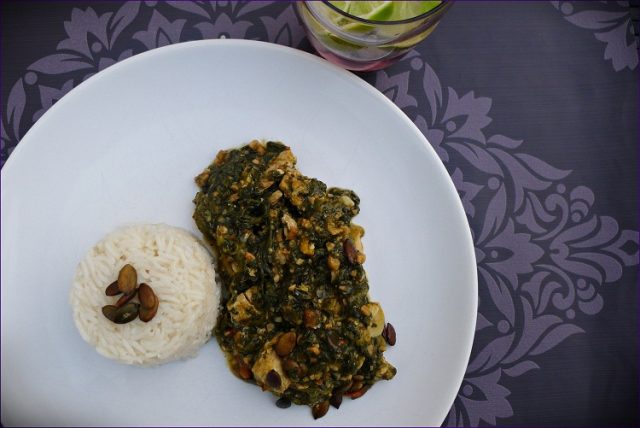 What is it: Also known as Palaver sauce, Palava sauce, Plasas, Kontonmire, Kentumere, Nkontommire and pla'sas, this dish is basically a stew widely consumed throughout the country. It can be made with any kind of meat including chicken, beef, pork, chevon, mutton, or even fish, shrimps, assorted spices, and vegetables. It is served along with white rice.
What does it taste like: The dish has a hot and spicy taste. Since the meat or fish is often smoked and then simmered, the gravy has a typical smoky flavor.
2. Jollof Rice – Favorite One-pot Spicy Rice Dish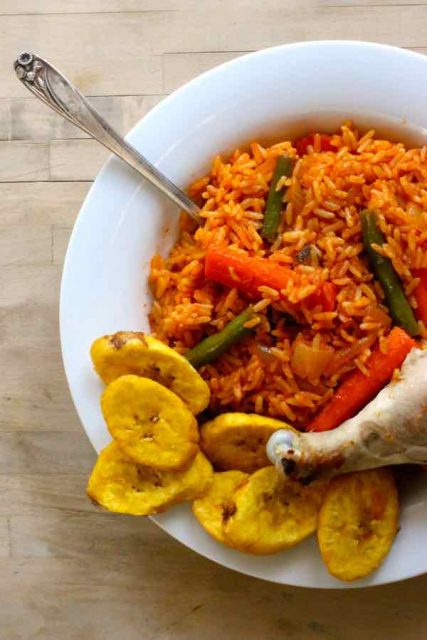 What is it: Rice cooked in tomatoes, tomato paste, onions, salt, spices and chili peppers. Optionally, vegetarian and/or non-vegetarian ingredients such as beans, carrots, cassava, meats, or fish are also added.
What does it taste like: Has a sour and spicy taste due to the presence of chilly and tomatoes. Flavors are enhanced with the addition of fish, meat, etc.
3. Liberian Palm Butter Soup – Non-vegetarian Main Course Gravy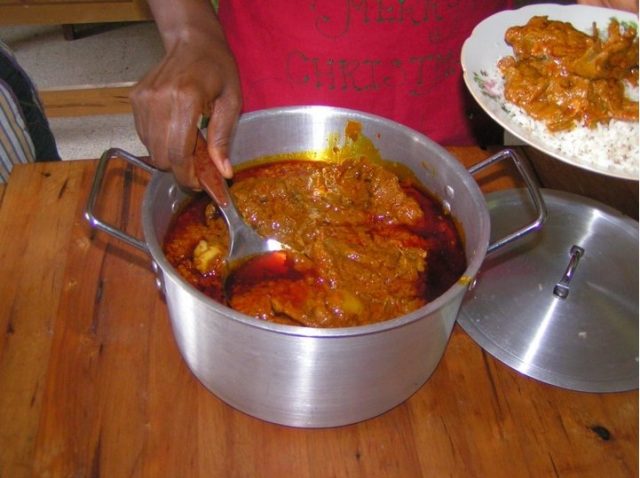 What is it: This is a meat dish (usually cooked with chicken and ham) and typically made by boiling and grinding palm nuts, and then cooked with pepper, dried fish, okra, and many other spices and seasonings. Though it is a delicacy of the African 'Kru' tribe, it is widespread throughout the country.
What does it taste like: This extremely spicy dish is oily and is pretty hot in taste.
4. Fufu – A Staple Liberian Meal & Breakfast Finger Food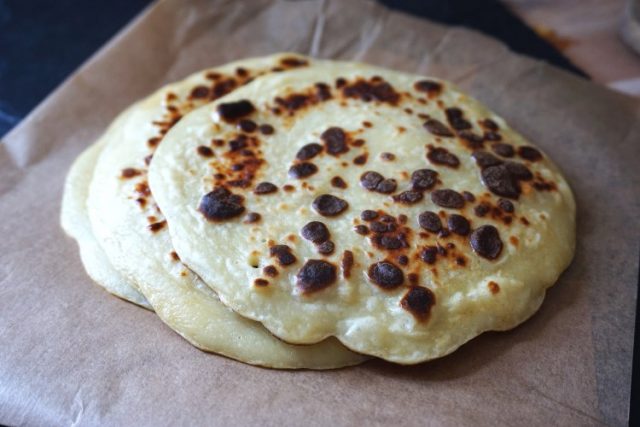 What is it: Fufu is an indispensable side dish, popular equally at home, as a street food and even for Thanksgiving dinner. This is something similar to bread or pancakes, usually made from a dough of cassava and plantain, and is a medium for eating the main dish with.
What does it taste like: Fufu is a little bit sticky and has a mild salty taste.
5. Liberian Potato Greens – Traditional Spicy Sweet-potato-greens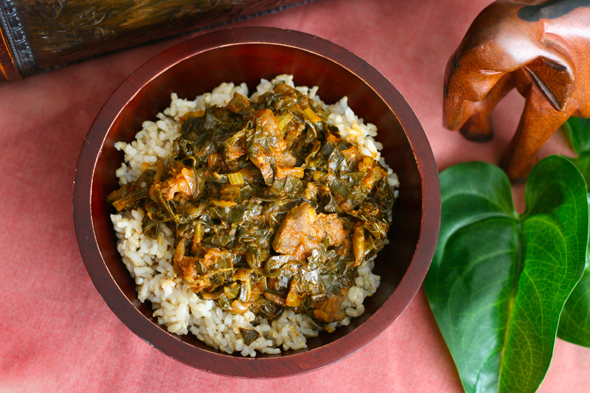 What is it: Fried and curried sweet potato leaves cooked with meat or chicken and eaten with steamed rice. Alternately, sweet potato leaf is often replaced with cassava leaf as well.
What does it taste like: It has a characteristic flavor of spicy-curried sweet potato leaves, in addition to meat (if added).
6. Liberian GB (Geebee) Soup – Spicy Main Course Meat Gravy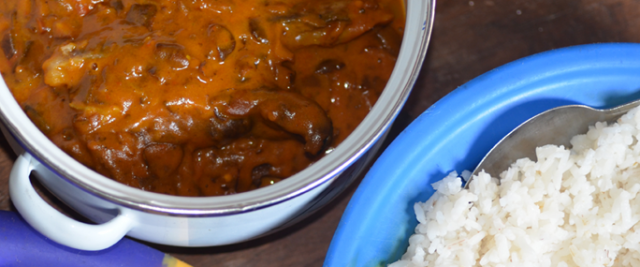 What is it: Often served as a delicious party food at weddings, this is yet another thick-gravy non-vegetarian dish cooked with lots of flavorful ingredients to be eaten with rice or fufu.
What does it taste like: There is a subtle, creamy taste with the aroma of meat and African spices.
7. Liberian Pepper Kala – Deep-fried Dumplings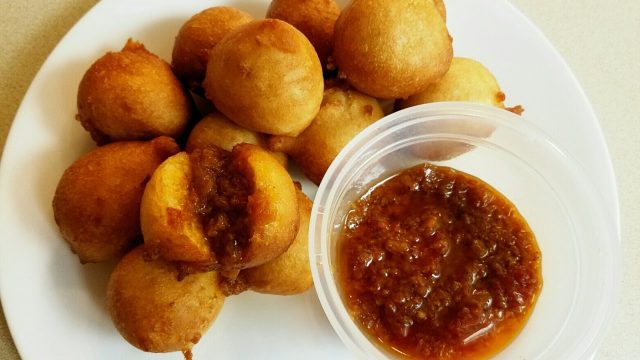 What is it: Dumplings deep fried in oil and served with a spicy dipping.
What does it taste like: Kala has a crispy texture on its own, and tastes tangy when eaten with the dipping.
8. Liberian Chicken Gravy – Spiced-up Chicken with Seafood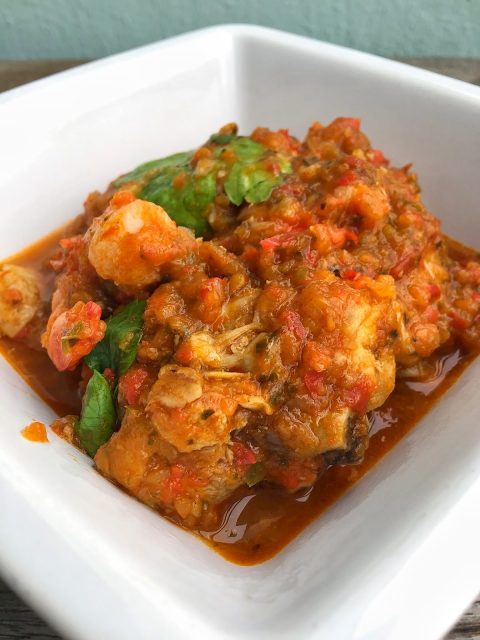 What is it: African Stewed chicken with different kinds of flavor, chicken, and seafood.
What does it taste like: The fantastic taste of chicken, fish, and shrimp will numb your senses, however, the flavors of bell pepper and herbs play the real magic in this dish.
9. Fried Eggplant – Eggplant stir-fried with Meat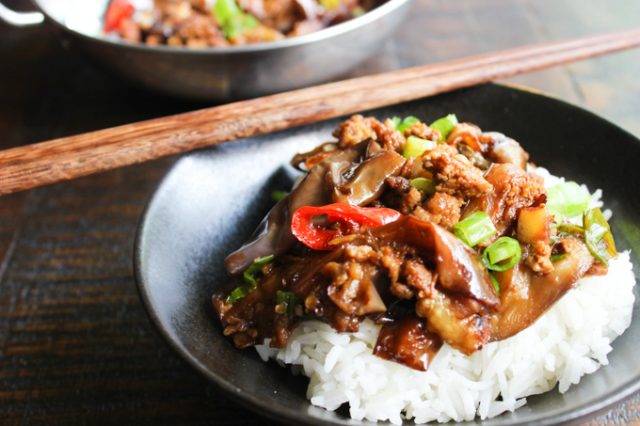 What is it: Diced eggplants pan-fried with assorted meat and shrimps, along with different hot spices. It is best served with rice.
What does it taste like: The dish is oily that releases the exotic aroma of meat and shrimps together with African spices.
10. Chicken Peanut Soup – Main Course African Lunch Dish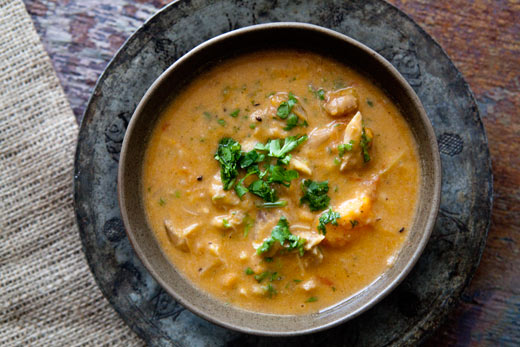 What is it: Simmer-cooked gravy made with chicken broth, crushed tomatoes, peanut butter, peanuts, coriander, and cayenne.
What does it taste like: The combined flavor of all the Liberian spices mixed with the exotic aroma of chicken broth and herbs will make you lick your fingers.
The style, ingredients, and tradition of cooking in Liberia are much different from other cuisines of the world. Interestingly, a typical Liberian lunch or dinner usually includes fufu served with palm butter and palava sauce, meat stew, jollof rice, and soup, while ginger beer is consumed along with the meal.