Monaco, the second smallest country in the world, is situated on the eastern coast of France, adjacent to Italy. Hence, it is quite evident that its food has influences of French and Italian cuisine. The Monegasques (natives of Monaco) have a light breakfast, but make it up with a sumptuous lunch and dinner. Their platter mostly comprises of seafood and different kinds of fish alongside vegetables and fruits because of its Mediterranean connections. Let us check out the list to know about the famous foods of Monaco.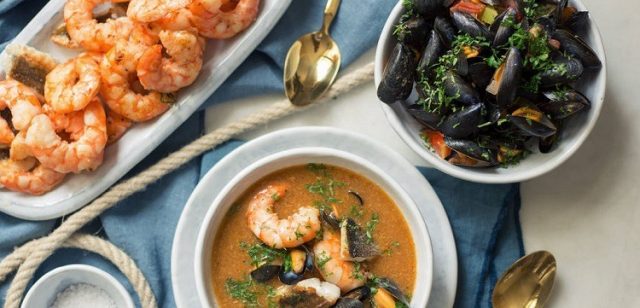 1. Barbajuan –National Food of Monaco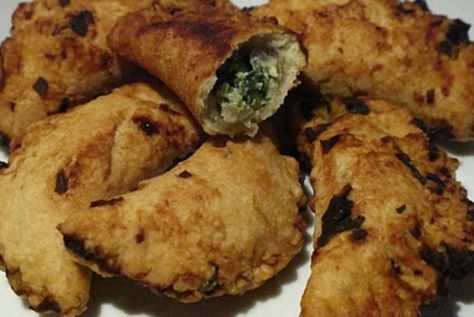 What is it: A mouthwatering appetizer, famous in France and Italy, it is a variety of a fritter stuffed with ricotta cheese and Swiss chard. The fillings might, however, differ including onion, rice, leeks, spinach, and Parmesan cheese. Barbajuan, Monaco's national dish, is mostly eaten on the 19th of November, the country's national day.
What does it taste like: A cheesy, crunchy, crispy delight, with the flavors varying with the ingredients that go into its preparations.
2. Bouillabaisse – A Popular Fish Stew of Monaco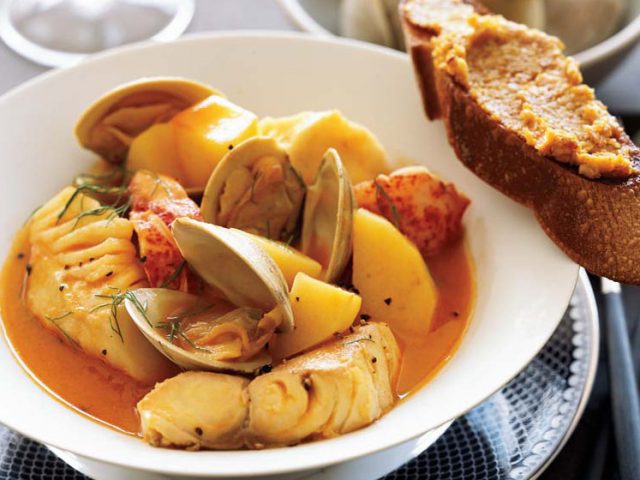 What is it: A famous fish dish that had its roots in Marseille, the second-largest French city. The traditional bouillabaisse comprises three fish varieties, namely sea robin, European conger, and red rascasse. The aromatic spices and herbs that go in its preparations make it unique from the rest. The fish is prepared alongside other ingredients, thickened and seasoned with rouille sauce (made using breadcrumbs, olive oil, cayenne pepper, garlic, and saffron). However, in its place of origin, the broth prepared from veggies like celery, potato, leeks, tomato, and onions is placed in a soup plate alongside bread slices as well as rouille sauce with the fish put in a separate large platter. Once placed on the table, all the ingredients are served in a large soup plate together.
What does it taste like: Thick and flavorful, while the addition of spices gives it an aromatic feel.
3. Gnocchi – Tasty Potato Puffs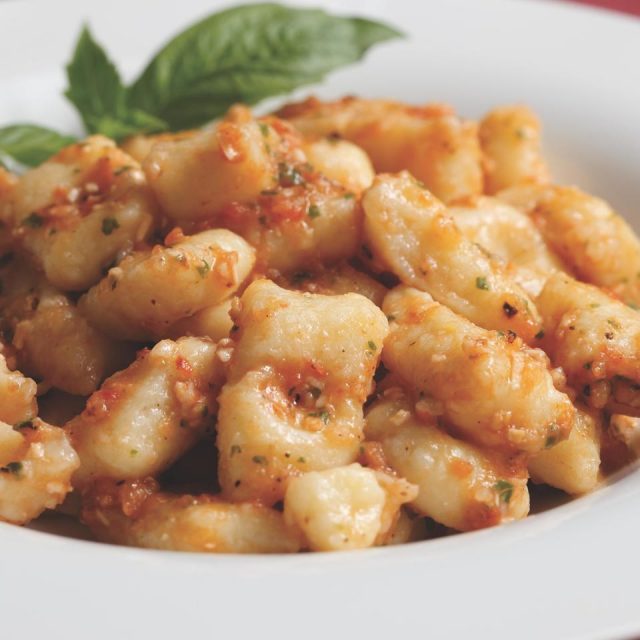 What is it: Thick, small, soft dumplings made with dough comprising of mashed potatoes, flour or semolina, as well as a whole lot of other ingredients like cheese, egg, bread crumbs, and potato. It is often eaten as an appetizer and served with cream, butter-based, or meat sauces. Besides making it at home, this dish is also available in grocery stores, with a shelf life of about two months, when preserved at a temperature of 2 °C.
What does it taste like: It has a pillowy and plump texture with a mild and delicate flavor. The sauces that go in its preparation could also make it creamy or spicy.
4. Porchetta – A Tasty Pig Roast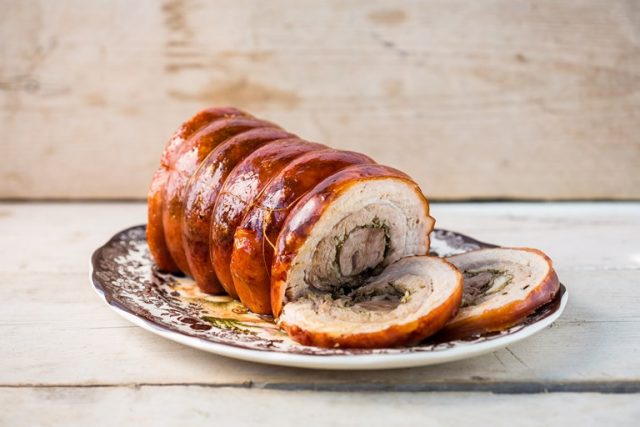 What is it: A famed Italian cuisine comprising of a boneless pork roast salted heavily and filled with a whole lot of aromatic herbs and spices.
What does it taste like : Soft and juicy, it tastes the best when eaten warm. The addition of herbs and spices takes its flavor to a different level altogether.
5. Fougasse – Popular Monegasque Food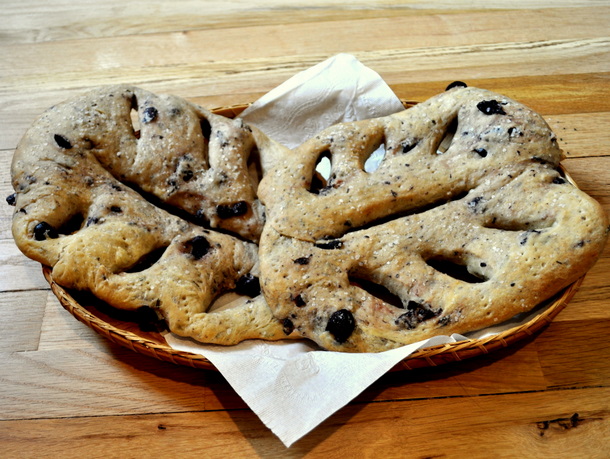 What is it: Flatbread, prepared from a dough of flour, salt, and yeast as well as herbs like sage, rosemary, and thyme that is drizzled in olive oil when baked. The toppings include cheese and also almonds and nuts (in Mexico).
What does it taste like: Crispy and nutty, while the addition of herbs makes it aromatic.
6. Pissaladière – An Appetizing Savory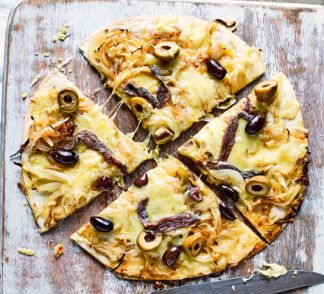 What is it: This famous dish originating in Southern France's Nice region is a kind of a French Pizza. The ingredients which go into its making include pizza dough and topped with black olives, caramelized onions, and anchovies. A popular appetizer, in the previous times it served as an excellent breakfast for people around the Nice region since it was cooked and sold every morning.
What does it taste like: Rich, crusty, crispy, and a spicy savory, perfect for summer or winter picnics since one can eat it hot as well as cold.
7. Socca – A Sought-After Street Food of Monaco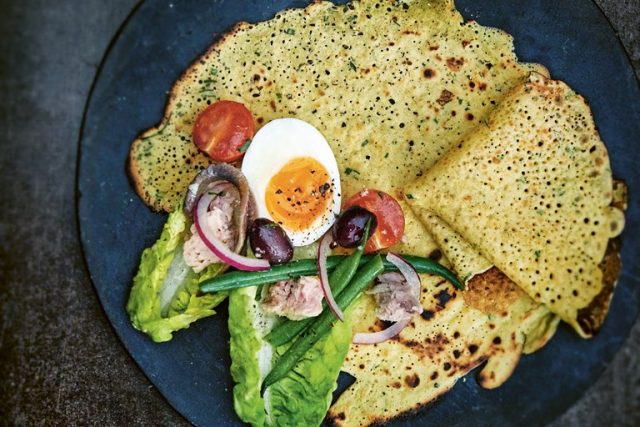 What is it: A delicious crepe or pancake made of chickpea flour, olive oil, chopped onions, as well as herbs like rosemary. The pancake is often cut into wedges, sprinkled with salt and pepper, and sold hot.
What does it taste like: The outer part is charred and crispy, while in the inside, it has a creamy flavor.
8. Pan Bagnat – A Finger-Licking Sandwich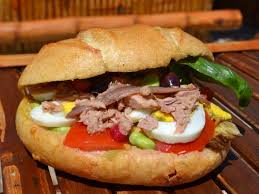 What is it: Indigenous to the Nice region of France, this is a famous street food too. It comprises of a sandwich, made from whole wheat bread stuffed with a sumptuous salad of hard-boiled eggs, raw vegetables, anchovies, pepper, salt, and olive oil. Popular in most supermarkets and bakeries, it makes for a mouth-watering appetizer. In the local Provencal dialect, Pan Bagnat (alternately spelled as pan banhat) means bathed bread.
What does it taste like:  Fresh, filling, and juicy, while the addition of a whole lot of ingredients gives it a versatile flavor.
9. Galapian – A Delicious Cantaloupe-Cherry-Almond Tart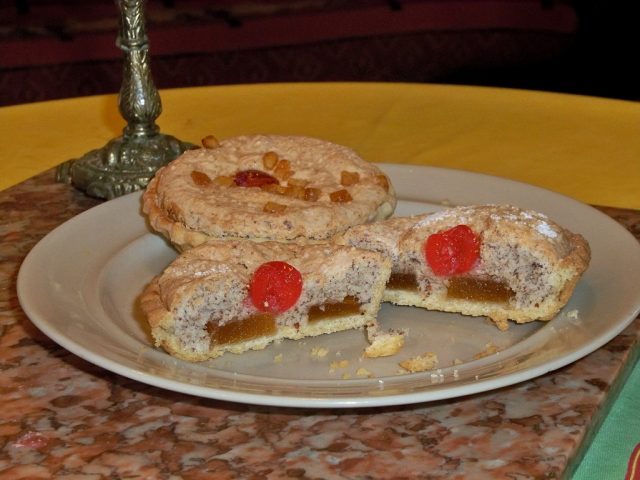 What is it: A sweet-tart, made with a batter of egg whites, almonds, cherries, and cantaloupe, brushed with a honey glaze. This dish has its origin in France's Galapian commune, with Alain Bouchard being instrumental in inventing it. Alongside France, Galapian has also found a prominent place in the cuisine of Monaco.
What does it taste like: A perfect treat for all those with a sweet tooth, every bite of it would fill you with a light, airy, and creamy delight. A glass of wine teamed with this sugary treat would be a perfect way to enjoy on a warm day.
Apart from the ones mentioned in the list above, you could also get a whole lot of diverse seafood platters. Stocafi (seafood stew) or brandamincium (a kind of a fish and chips dish), are a few examples, which would satisfy the gourmet in you.