Amidst the extravagant Central American palettes, the cuisine of El Salvador is unique in the way it has accepted unmistakable influences from the Spanish and Native American cuisines as well as the domestic Lenca, Maya and Pipil traditions. Maize, corn, and flour are the main carbohydrates; while an extensive array of meat like beef, pork, chicken, and seafood are also consumed.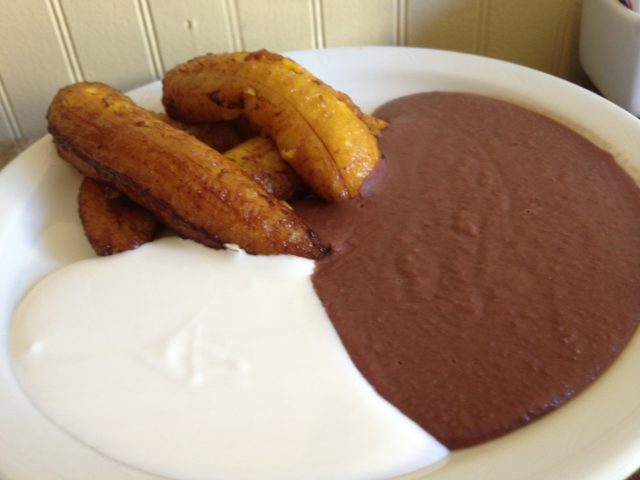 1. Pupusas – The Salvadorian national dish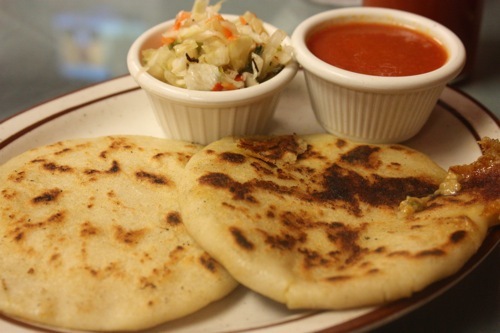 What is it: Hand-made corn tortillas stuffed with various fillings such as beans, loroco (a local edible flower), pork and cheese. It is topped with homemade tomato sauce and served with sour cabbage salad.
What does it taste like: The corn dough has a slight sweet taste which is balanced by the pork or the cheese filling that adds a meaty aroma.
2. Sopa de Pata – A popular soup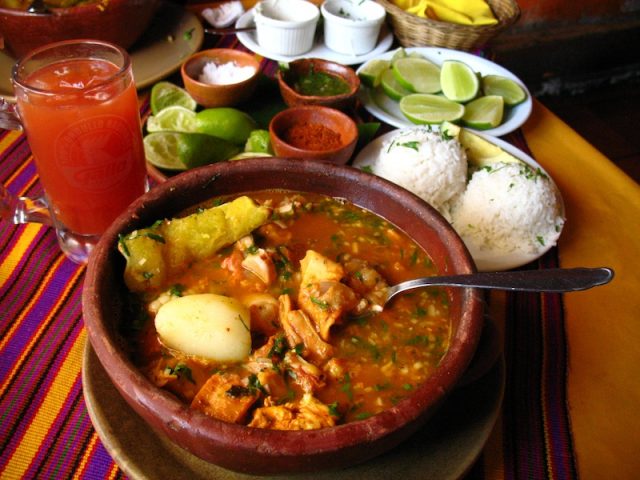 What is it: This traditional soup is made from tripe, cow's feet, yuca, corn, plantains, beans tomatoes, and cabbage cooked with lemon juice and cilantro.
What does it taste like: A heart dish which is a treat for tripe lovers as the vegetables and lemon juice adds the perfect zest to this lunch meal.
3. Tamales – An authentic Salvadoran food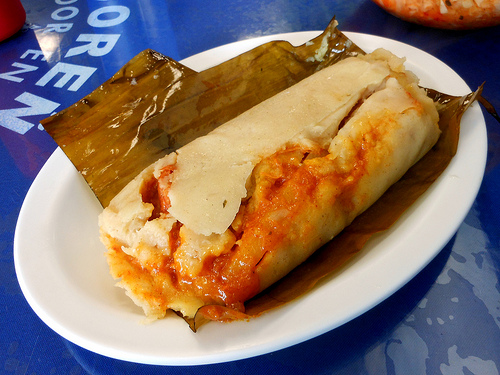 What is it: Corn dough pockets that are served with different fillings like sweet corn, cheese, meat or dried fruits. These are wrapped in banana leaves and steamed.
What does it taste like: Mostly depends on the filling as the spicy meat filling can be super savory, the cheese mixture can give a creamy texture, and sweet corn and dried fruit fillings make sinful desserts.
4. Pasteles – Their patties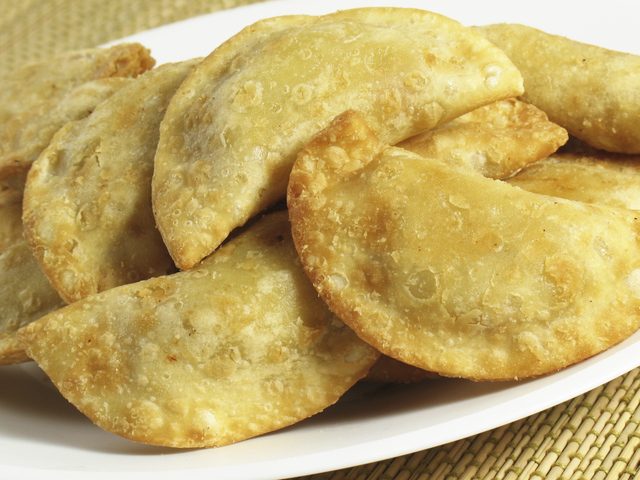 What is it: Fried dough patties filled with meat like chicken, pork or beef and finely chopped vegetables.
What does it taste like: A bite will lead you through the crusty top to the delicately cooked filling that is a havoc of native spices.
5. Panes Rellenos – El Salvador's sandwich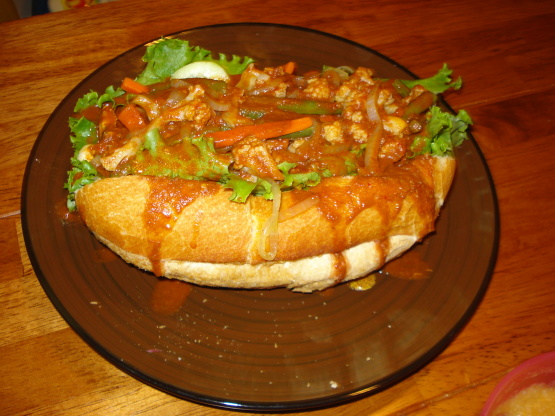 What is it: A submarine sandwich containing either chicken or turkey that is roasted with pipil spices and served with tomatoes, cucumbers or lettuce.
What does it taste like: A popular finger food, this dish has fulfilling yet light and complemented with tender cooked meat.
6. Yuca Frita – French fries from El Salvador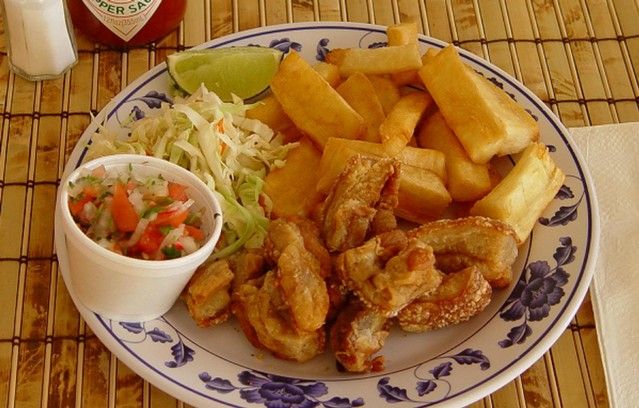 What is it: This side dish is made by cutting the starchy cassava into wedge-like shapes and then frying them.
What does it taste like: It has a firm, chewy texture and a light sweet grainy taste.
7. Pan Con Chumpe – A typical Salvadoran sandwich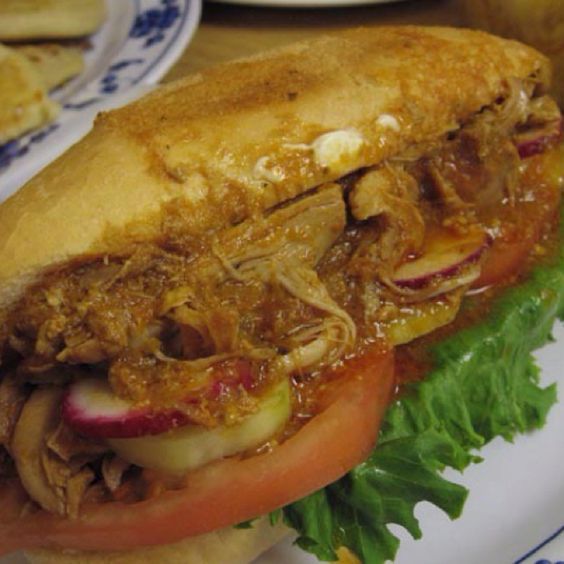 What is it: A spicy sandwich which is made by baking and marinating a turkey in a unique tomato sauce. It is garnished with cucumber, radish, and watercress.
What does it taste like: The turkey melts into your mouth as you bite into this healthy snack. Savory would be an understatement!
8. Empanadas de Leche – The sweet breakfast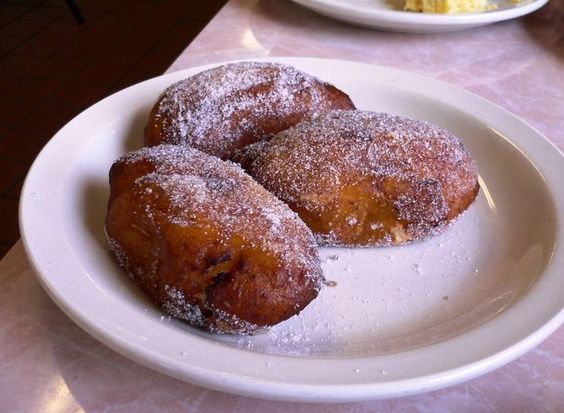 What is it: Ground plantain is shaped into small oval balls and stuffed with vanilla custard. While serving, sugar is sprinkled on top.
What does it taste like: It has a heavenly taste and can be enjoyed as a morning meal or just about any time.
9. Quesadilla Salvadorena – The traditional coffee cake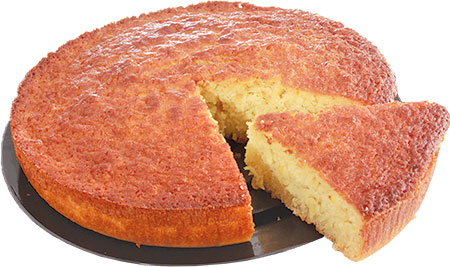 What is it: It is a delicious dessert cake made with queso fresco cheese, butter, eggs, milk, and flour.
What does it taste like: With a texture and flavor like the pound cake, this morning snack has an aroma and flavor that will make all you senses come alive.
10. Ensalada – El Salvador's authentic drink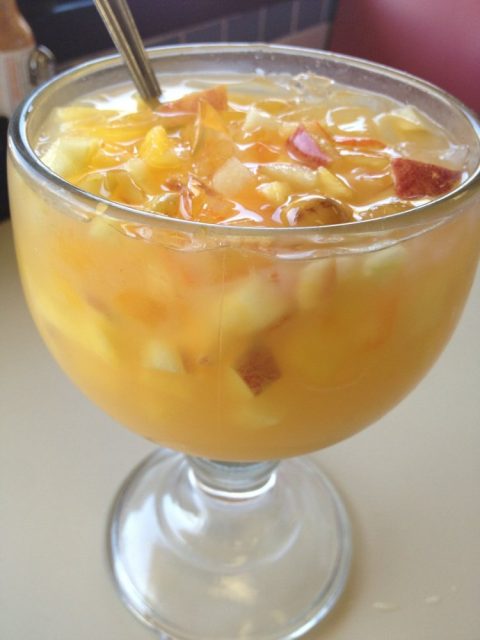 What is it: This is a fruit drink which is made with chopped fruits like fresh pineapple, mango, orange and mixed with pineapple juice, lemon juice, and water.
What does it taste like: A refreshing drink in which the finely chopped fruits tease your taste buds as the mixed juice soothes your mind.
11. Yuca con Chicharron – A favorite appetizer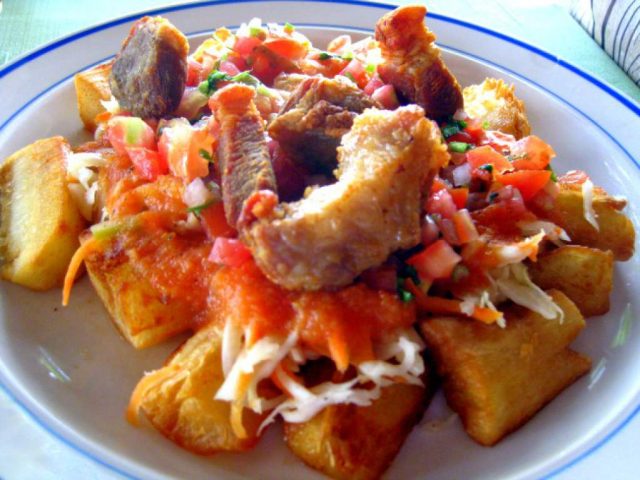 What is it: Imagine fried pork served along with delicately fried cassava roots (yuca), seasoned with lemons and served with the sour salad, curtido.
What does it taste like: The cushy texture of the yuca complements the mild coarseness of the fried pork. Squeeze a bit of lemon juice and you'll never be able to forget this dish!
12. Sopa de Pescado – The Good Friday soup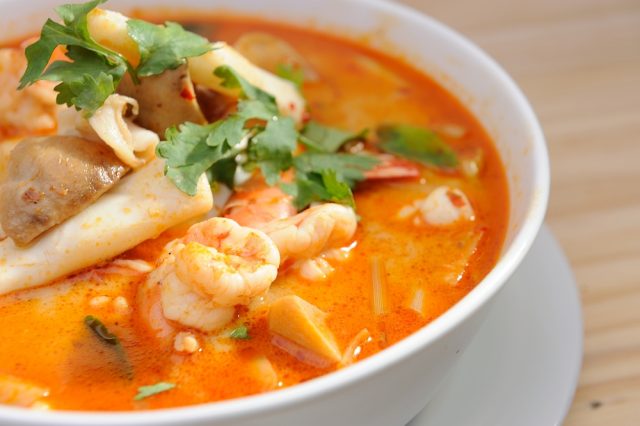 What is it: Savored during Good Friday, this soup is made with fish or any other seafood cooked with tomatoes, green peppers, cumin, corn flour and achiote.
What does it taste like:  A fulfilling soup that has a spicy flavor and can be consumed during lunch or dinner.
13. Sopa de Res – An authentic lunch soup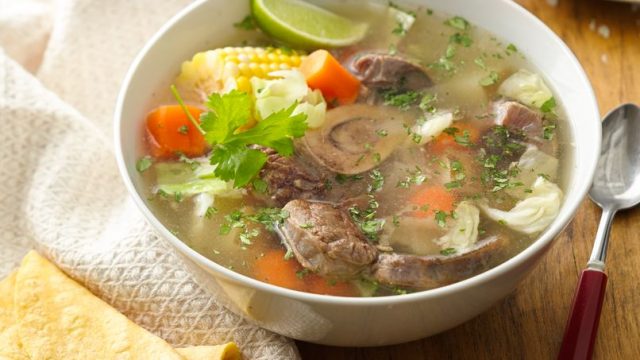 What is it: A soup for all seasons which is made by cooking large chunks of beef with corn, carrot, cabbage, and zucchini.
What does it taste like: It has a thick, wholesome soup that is often consumed with a serving of white rice.The rawness of the vegetables perfectly blends with the aroma of the beef.
14. Platanos con Crema y Frijoles – A typical Salvadoran breakfast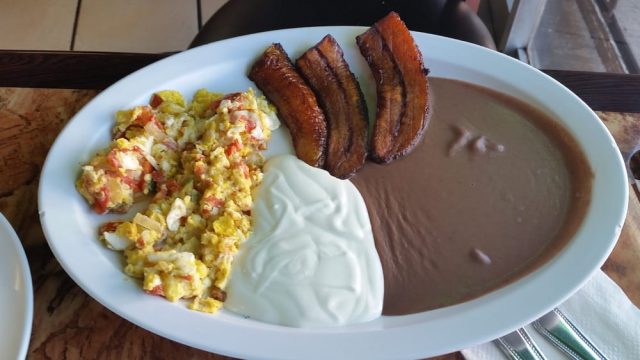 What is it: This is a typical Salvadoran weekend breakfast that consists of pan-fried plantains and ground beans served with sour cream. If you order scrambled eggs and tortillas with it, you are having another dish called plato tipico.
What does it taste like: The plantains are sweet while the beans are cooked with a spicy extravagance; dip this fantastic combination in the sour cream and you'll be licking your fingers!
15. Sopa de Siete Mares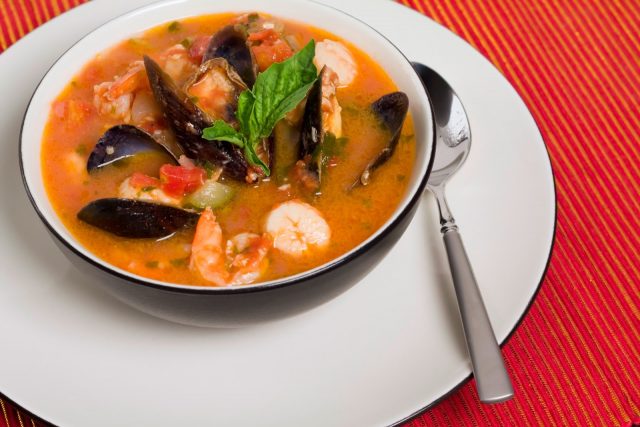 What is it: A perfect seafood soup that can be made with fish, crab, squid, clams, lobster, shrimp and  lots of vegetables like tomatoes, onion and cilantro.
What does it taste like: It is a sumptuous and wholehearted soup. If you love a little tang, squeeze some lemons on it.
16. Tres Leches Cake – Three-milk dessert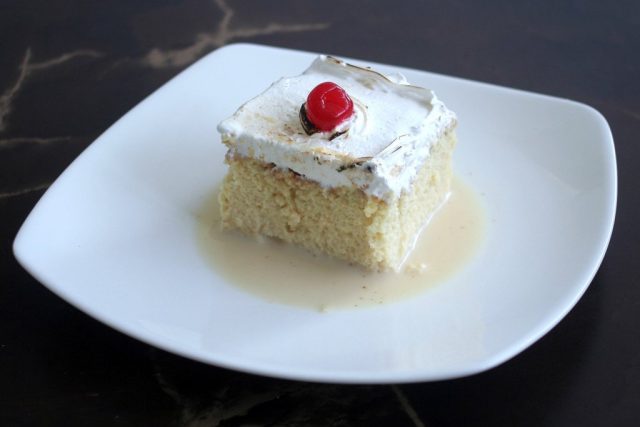 What is it: A traditional cake that is made with three types of milk- condensed milk, evaporated milk, cream or whole milk and served cold.
What does it taste like: A dense, layered and spongy cake with the whipped cream on top sealing the sinful deal!
El Salvador, in spite of being one of the smallest countries of Central America, is one that is densely populated, having a cuisine that is as variegated as extravagant. We loved these foods from the Native American country, you are free to disagree and explore more options!