Samoan dishes are considered as delicacies throughout the world for their exotic taste and style of preparing. Much like the traditions and culture of the country, these menus from the Polynesian cuisine are unique in their own different ways, and this list gives you a vivid description of a few of the best dishes from Samoa, along with pictures and their traditional names.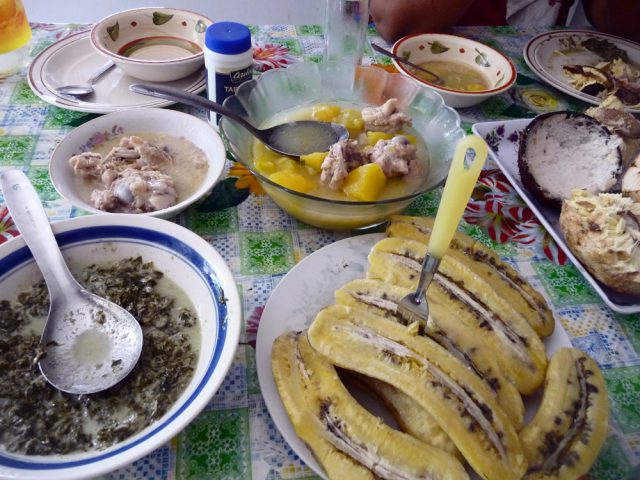 1. Luau or Palusami – Coconut Milk Baked in Taro Leaves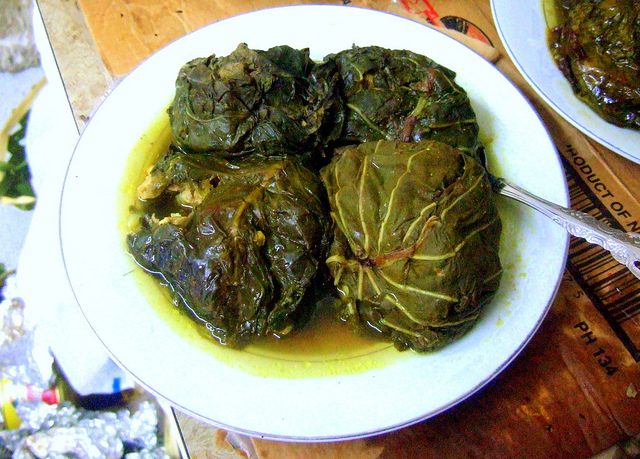 What is it: This is a traditional dish from Samoa made from solidified coconut milk baked inside taro leaves, which are in turn wrapped in banana leaves (or sometimes, foils). The resultant dish looks somewhat brown.
What does it taste like: The coconut milk gets well blended with the aroma of baked taro leaves and onions, and releases a unique flavor.
2. Faiai Eleni – Fish in Coconut Cream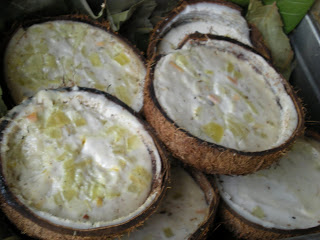 What is it: This is a famous main-course raw fish preparation wherein, traditionally, mackerel is used. It is typically cooked in coconut shells.
What does it taste like: Diced cucumbers, onions, and tomatoes add to the already flavorful dish, apart from the exotic taste of coconut cream and the fish.
3. Fa'apapa – Sweet Coconut Bread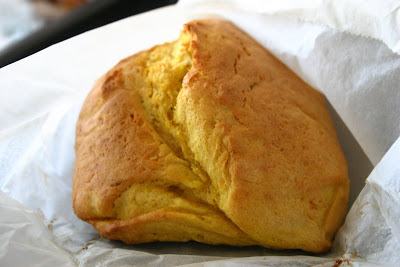 What is it: This is an everyday bread dish from Samoa and is popular as a healthy breakfast menu, and is typically consumed in almost all common Polynesian households.
What does it taste like: The puffy texture and the sweet taste makes this finger food quite unique, along with the coconut milk and the flakes.
4. Fa'ausi – Bread Coated with Coconut Sauce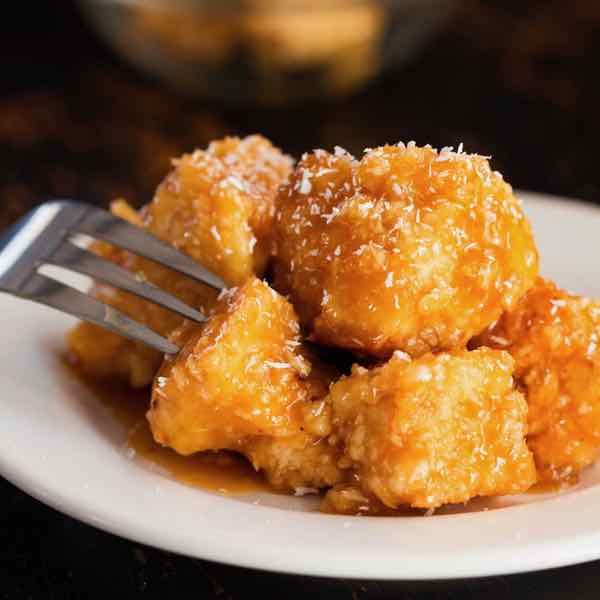 What is it: This is nothing but the Fa'apapa bread coat-cooked in a sweet and rich coconut caramel sauce. This is a favorite snack or dessert dish equally popular in holidays and gatherings including wedding, funeral, etc.
What does it taste like: The tender bread soaked in the exotic caramel sauce makes it extremely delicious and is bound to make its own special place in your gourmet heart.
5. Kopai – Sweet Dessert Dumplings from Samoa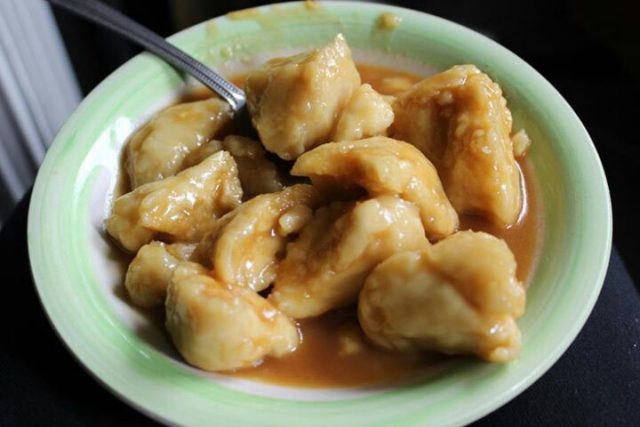 What is it: Kopai is a type of dumpling that can be cooked in many different ways, with coconut milk, caramel sauce, syrups, etc. Not only that, kopai can be of various colors too, depending on the ingredients used.
What does it taste like: These are small, tender balls that will melt in your mouth. The taste, again, varies mainly depending on how it has been prepared. However, the basic texture remains unaltered.
6. Pani Popo – Homemade Bread Rolls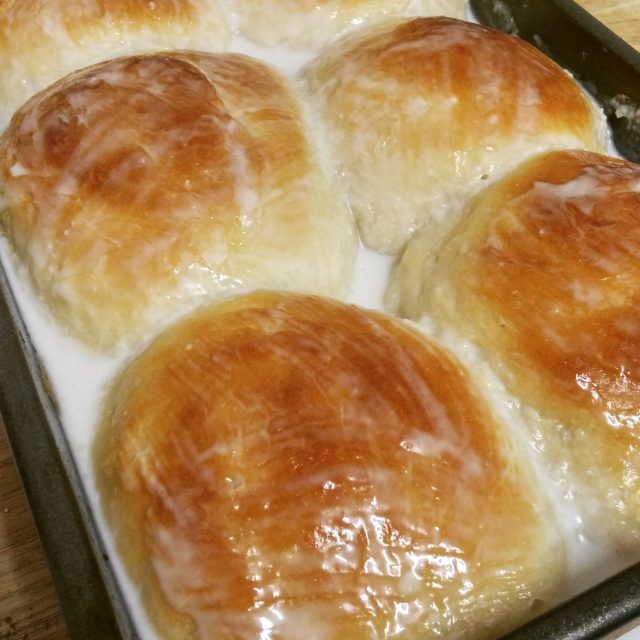 What is it: This is also a kind of bread dish prepared from coconut milk and flour, and is then rolled. The finally the output is a fluffy bun that is often served in small cuts.
What does it taste like: The bread can be consumed with side dishes, or just by itself; however, it tastes the best when consumed hot, soon after baking.
7. Panikeke – Sweet Banana Fritters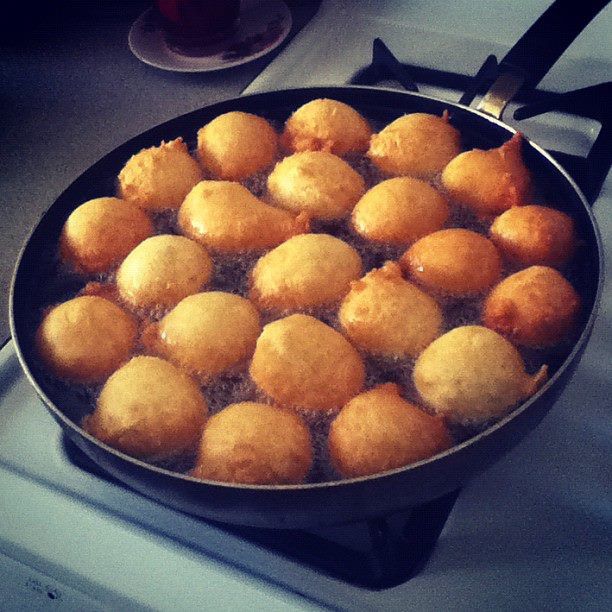 What is it: Panikeke, a culture food from the country, can be described as small, perfectly-round fritters, deep fried in oil in a wok and served hot. These are a favorite snack of the Polynesians people and can be prepared at home or sold as a street food.
What does it taste like: The flavor of ripe banana and flour, combined with the aromas of other ingredients, including vanilla adds a very special taste to this fried dish. The addition of baking powder leaves the balls crispy.
8. Sapasui – Samoan Chop Suey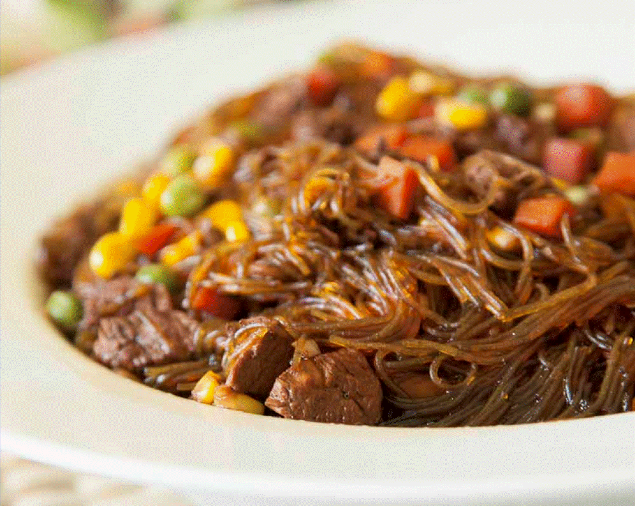 What is it: This is simply a different version of chop suey in a Samoan style. Like the other versions (including the American or the Chinese chop suey), this one is also made with noodles, soy sauce, meat and vegetables, and is a favorite dish to almost all Samoans.
What does it taste like: The subtle flavor of soybeans goes well with the added vegetables, including mung beans, and additionally, the aroma of minced or finely chopped meat guarantees an unforgettable taste.
So, now you know how tantalizing the Samoan cuisine is, with such amazing items. If you think you are an honest and genuine foodie, delay not, and rush with your friends to the country to get their authentic flavors.