Scotland has ever been glorified in photography, literature, paintings, and so on, and it is especially famous for its diverse food culture. The influences of Scottish food are many, and now we share with you a few of those items that you need to know when we find you here – indeed as a food lover! Go through the list and know the secrets of the unique cuisine of Scotland.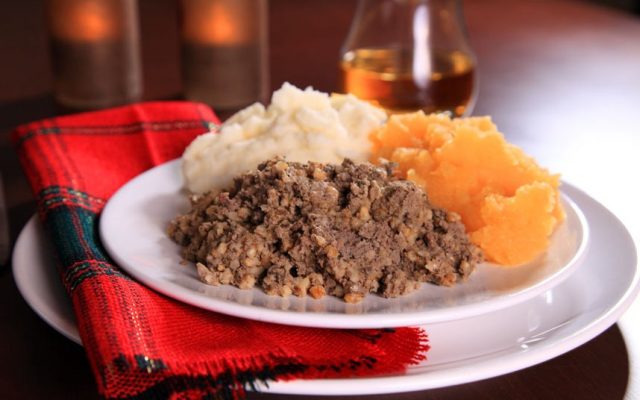 1. Haggis – Famous 16th Century Hogmanay Sheep-Stomach Sausage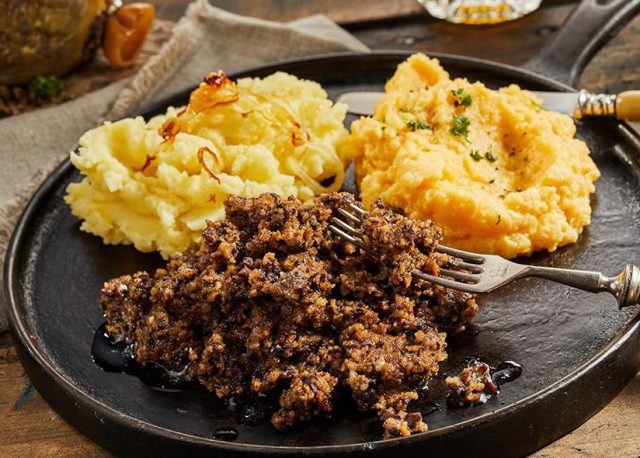 What is it: This is an old sausage preparation from Scotland, and the national dish of the country, with references of the dish being found in even classic medieval writings. The quintessential dish is prepared from the stomach of sheep that has been stuffed with diced sheep lungs, tongue, heart, and liver. The addition of onion, suet, oatmeal, along with other seasonings makes the dish even spicier. Haggis is usually sold in a semi-cooked state and needs to be simmer-cooked for a couple of hours before consuming. However, the vegan or vegetarian mushroom- or bean-based haggis is also very much available. Though some find the popular dish gross, this common dish tops the list of traditional menus served during the seasonal Scottish celebrations like St. Andrew's Day, and 'Hogmanay' (the Scottish New Year Eve), etc.
What does it taste like: The dish has a typical flavor that only food experimenters would cherish. However, the dried herbs, pepper, onion and other spices positively contribute to the smell and aroma of the dish. It is usually served along with neeps, a traditional root vegetable from the country, as well as mashed potatoes, and a whiskey sauce.
2. Cock-a-Leekie Soup – Dinner-Starter Dish for Scottish Christmas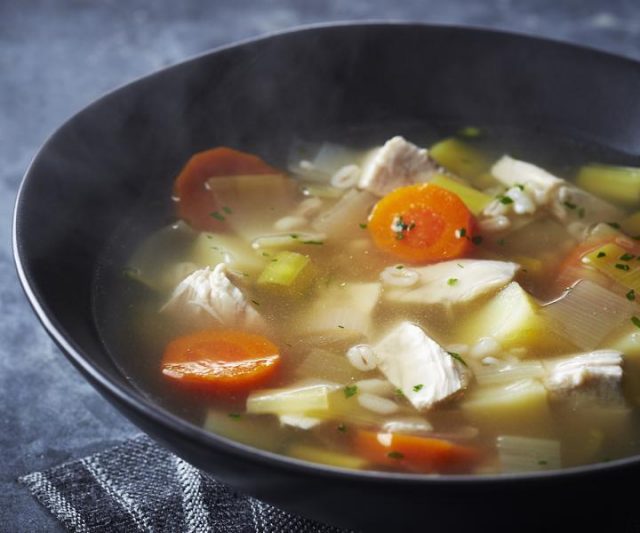 What is it: The dish is called 'Scotland's National Soup'. This Scottish soup dish is prepared with peppered chicken stock and leeks. The consistency is often thickened adding rice or barley. The soup has its many vegetarian versions, which usually use meat substitutes, prunes, along with leeks and assorted vegetables.
What does it taste like: The soup has a very mild flavor, especially the smell of prunes and leeks has an excellent aroma, along with the scent of chicken.
3. Scottish Kedgeree – Fish & Rice Dish with Asian Sub-continental Influence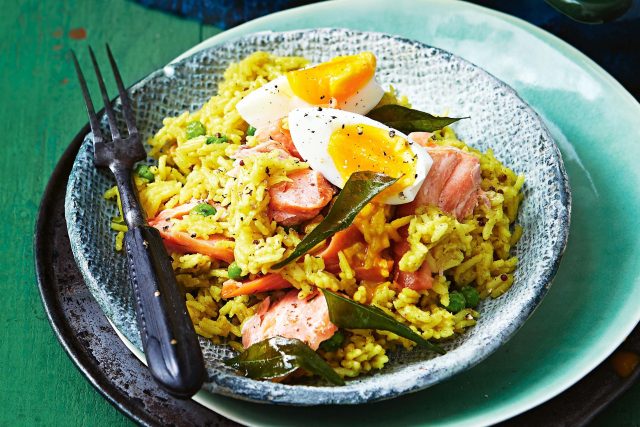 What is it: This is, again, a ubiquitous breakfast dish, and is made with pre-cooked and smoked fish (especially haddock), cooked rice, eggs, parsley,
curry powder, cream or butter, etc.
What does it taste like: The aroma of smoked fish goes too well with the rice and eggs. The other spices, herbs, and garnish add to its flavor.
4. Rumbledethumps – Healthy Vegetarian Baked Dish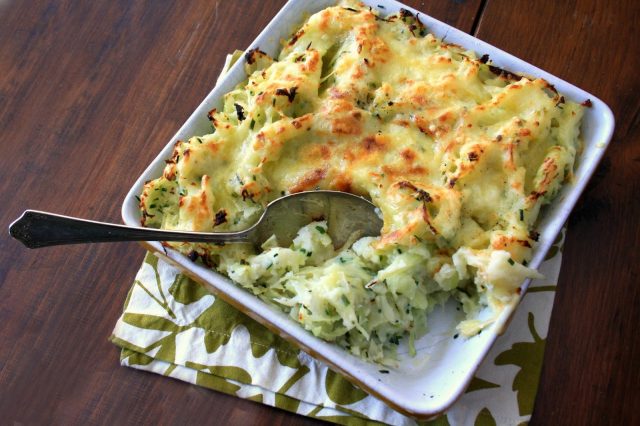 What is it: The main ingredients of this dish are potatoes, cabbage, and onions. The item practically originated in the Scottish Borders.
What does it taste like: The excellent flavor of fresh vegetables smells great with cheese, butter, and other additions. The dish is also healthy, and of course, easy to digest. If you would prefer the vegan way, you can also order for a vegan cheese substitute.
5. Stovies – Classic Comfort Food of the Scotts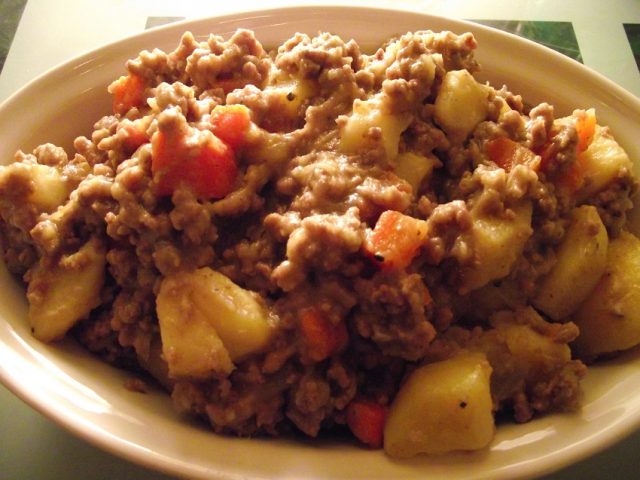 What is it: This is another staple appetizer dish of the country, the base of which is primarily meat and potatoes. However, the recipes for preparing, as also the spices used, differ significantly. However, the permanent ingredients like potatoes, sausages, roast and minced meat remain the same.  It can be consumed either as a starter, or an accompanying side dish in the main course.
What does it taste like: The baked smell of various spices and potatoes along with the pre-roasted meat gives this dish its unique flavor.
6. Scotch Lamb Broth – Stewed Mutton Dish with Vegetables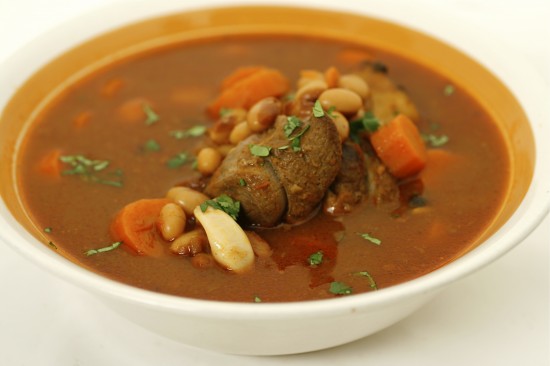 What is it: Scotch broth is now available everywhere in the world, but basically originated in Scotland, still being one of their specialties. But, to get the original taste, you have to try this out one. The primary ingredients are barley, different lamb cuts, some root vegetables, and dried pulses.
What does it taste like: The enigmatic taste of pulses was never so beautiful with meat and vegetables together. You will surely understand the difference.
7. Scottish Bannock – A Classic, Common Quick-Bread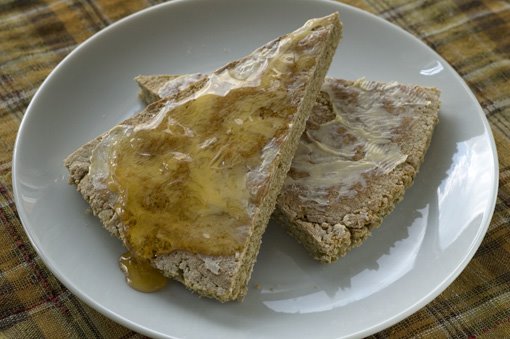 What is it: Bannock is a type of flat bread from Scotland (though there are other variations as well), and is prepared in a skillet from a dough of grain flour. It is usually served after cutting the bread into smaller sections and can be consumed with any vegetarian or non-veg item.
What does it taste like: The real flavor of bannock can only be understood when eaten hot, and of course, as an accompaniment with your favorite dish. It may also be eaten with butter and honey right after baking.
8. Partan Bree – Seafood Soup from Old Scottland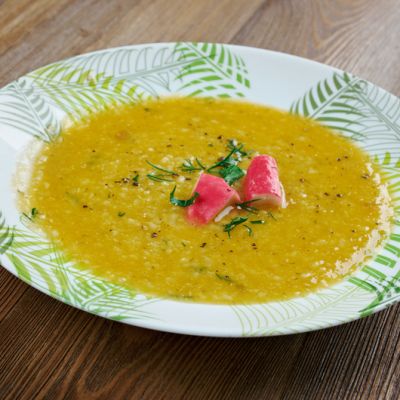 What is it: This dish is also a very ancient one, since the time of the Gaelic people, and at present, is one of the most favorite soup delicacies of the island nation. The main ingredients of this soup are crab and rice, along with a long list of other spices and herbs.
What does it taste like: The dish has a tangy, hot and sour taste, while the wonderful scent of blue crabs acts as the primary attraction of this age-old soup.
9. Scottish Porridge – Authentic Household Breakfast Dish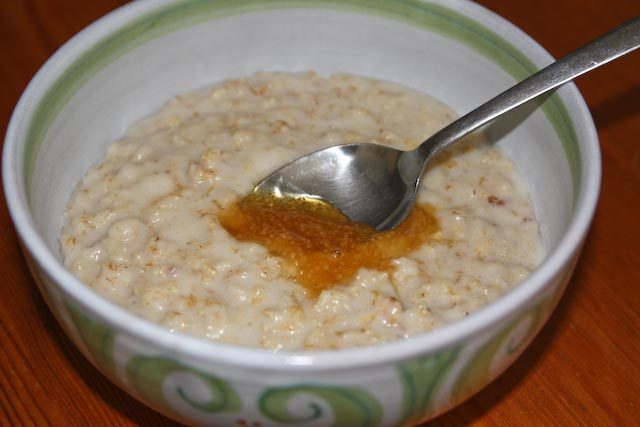 What is it: This common Scottish dish can begin your day in a very healthy way. Like all other porridge dishes of the world, this is also a favorite breakfast dish and is indeed easy to digest.
What does it taste like: The mildly salty taste with a sweet syrup is bound to give you an extra boost-up early morning with the fantastic flavor of fresh oats cooked in milk.