Spain has had a long history of foreign invasions and war which led to the Spanish cuisine being inflicted with numerous other cuisines. Yet, it is also a culture whose cuisine has developed around its geography and climate. Check out the list of some of the most popular Spanish foods.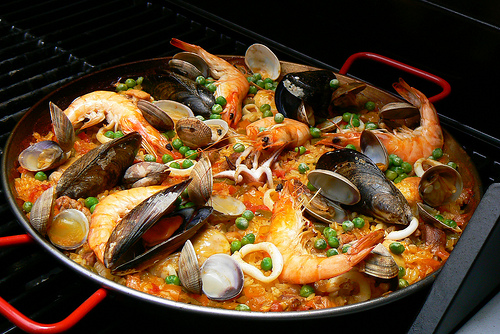 1. Gazpacho – A cold breakfast soup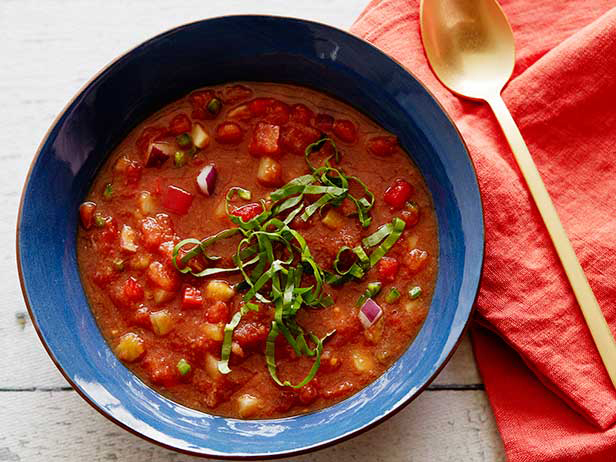 What is it: A classic cold soup that is native to Andalusia. It is made of tomato, onions, cucumber, stale bread, wine vinegar, and olive oil.
What does it taste like: Refreshing and tangy. When the sun beats down harsh, this cold soup is just what the doctor orders!
2. Croquettes – An all-time snack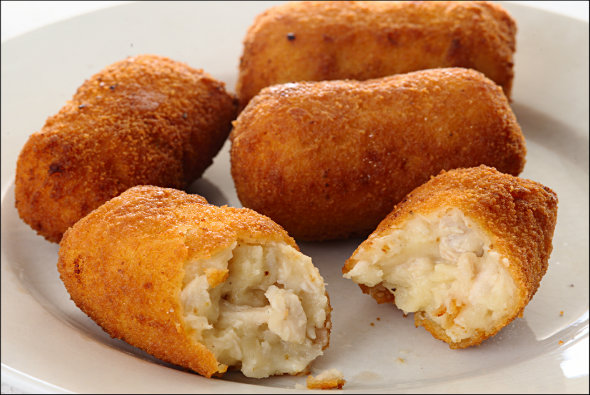 What is it: One of Spain's favorite snacks is this bread-crumbed roll filled with potato, ham, and cheese cooked in béchamel sauce. These are extensively served during Christmas.
What does it taste like: The meaty flavor of ham, the texture of béchamel and a dash of mayonnaise dip by the side makes it a fulfilling treat!
3. Paella – A traditional Spanish lunch or dinner item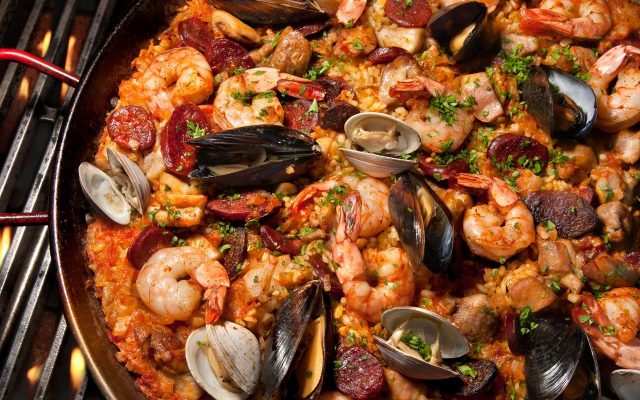 What is it: Hailing from Valencia, this rice dish is cooked with spices, chicken, rabbit meat and topped with saffron which lends a yellow color. A seafood variation is also available in the coastal areas.
What does it taste like: The meat or seafood is cooked to perfection and as you bite through it the sapidity of the meat blends in with the aroma of saffron. Heavenly!
4. Tortilla Espanola – A sumptuous starter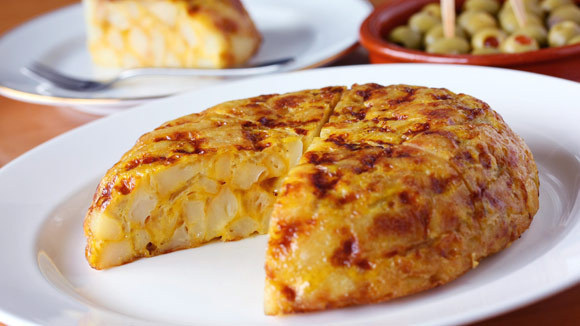 What is it: The traditional Spanish omelet, which is also a staple breakfast dish, is cooked with eggs, potatoes and onions.
What does it taste like: A spicy cake with distinct flavors coming from both the crust of potato and the center filling of eggs.
5. Empanada Gallega – The Galician pie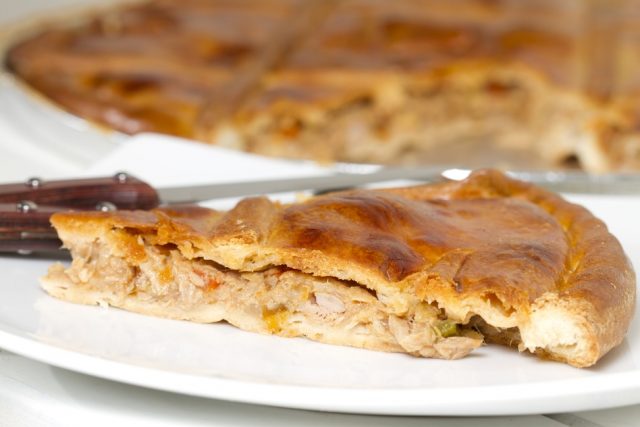 What is it: Pie filled with meat, chicken, minced pork, tuna or sardines, cooked in onion sauce.
What does it taste like: A slice of this common Spanish finger food will tickle all of your taste buds as the thick crust contrasts the savory egg and meat filling.
6. Arros Negre – A typical Spanish rice meal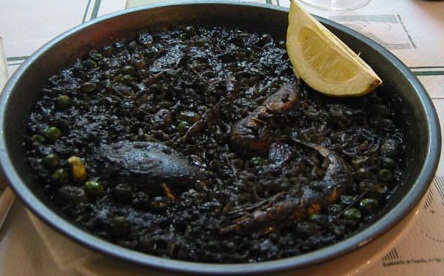 What is it: Spain is known for its rice dishes, but this baby is special. White rice, cooked with seafood broth, squid or shrimps, paprika and of course, squid ink which gives the blue tinge.
What does it taste like: A fulfilling meal which is delightfully piquant having a beautiful aroma and chilly tang!
7. Pisto – The Spanish ratatouille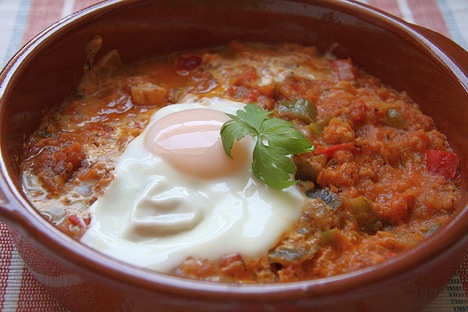 What is it: A stew that can be served as a side dish for both lunch and dinner, it is made of tomatoes, eggplants, zucchini, green pepper and bell pepper. Eggs can also be added.
What does it taste like: A wholesome food which is a bit tangy and zesty, intensified by the combination of bell peppers and green pepper.
8. Fabada Asturiana – An authentic Spanish stew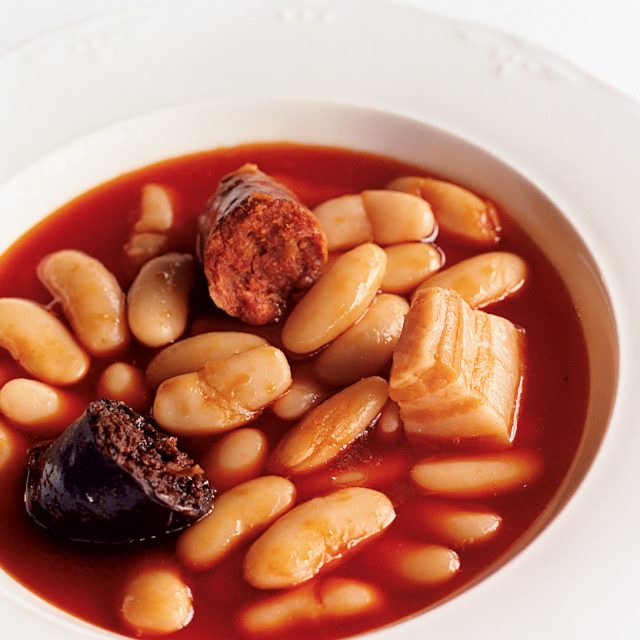 What is it: A complete dish served at either at lunch or dinner, made with white beans (fabas), Spanish blood sausage (morcilla), pork belly and smoked paprika.
What does it taste like: The different types of meat blends in with the bluntness of the beans to give a plethora of flavors.
9. Patatas Bravas – A fierce finger food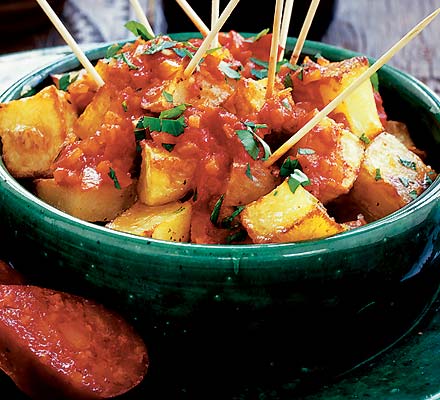 What is it: Potato cubes deep fried and seasoned with spices served with a fiery red sauce.
What does it taste like: This is undoubtedly one of the best potato dishes of the world! Crunchy and spicy, dip it and go berserk with your taste buds!
10. Pulpo a la Gallega – A Galician octopus dish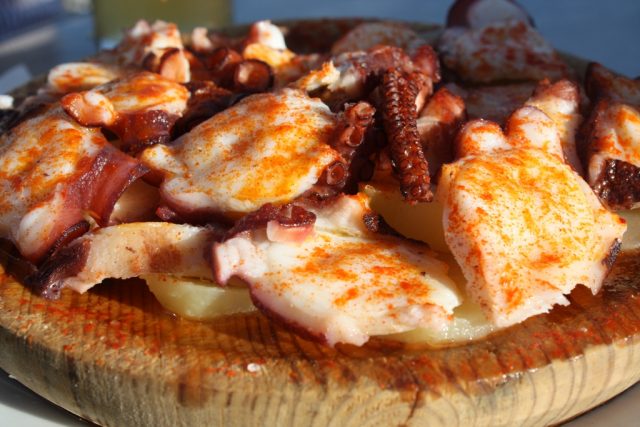 What is it: Octopus cooked in a broth and served with potatoes, onions and topped with olive oil and paprika.
What does it taste like: This wholesome dish is spicy because of the extensive use of paprika, and the meat is soft and tender. Just go ahead and burn your taste buds!
11. Churros Con Chocolate – A sinful dessert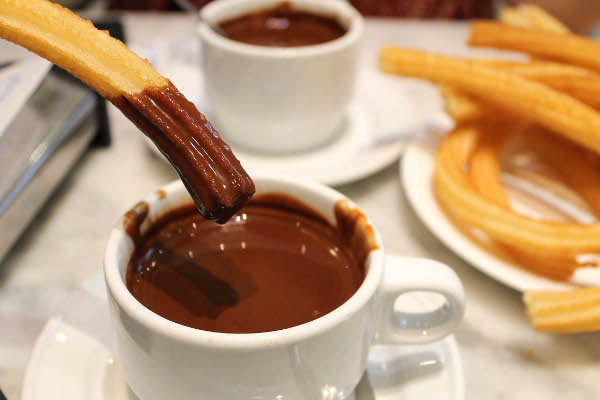 What is it: Tube-shaped flour dough, fried and seasoned with cinnamon, sugar, served with chocolate sauce. A variant can be chocolate-filled churros.
What does it taste like: The crackling texture along with the cinnamon, sugar and chocolate dip gives it a heavenly taste!
12. Jamon – Dry-cured ham legs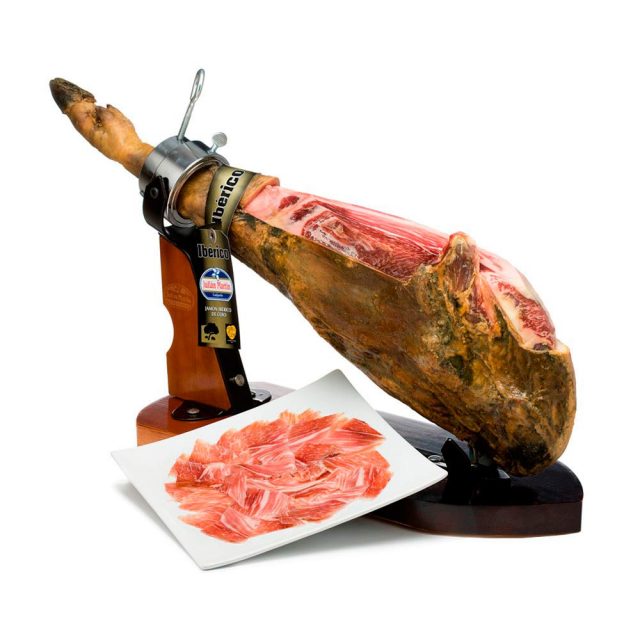 What is it: One of the most prized foods to be produced in Spain, these are legs of ham processed for at least three years and served as a side dish.
What does it taste like: It has an intense but balanced flavor, and a delightful aroma.
Spain has a wide array of options in its cuisine that are absolutely mind-blowing. These thirteen are our top picks; you can obviously add a few of your favorites because when it's about food, disagreements mean more exploration!