Along with its culture, Ukrainian foods have been famous around the world for their unique taste, traditional style, and the modern ways of serving. This particular cuisine is mostly based on plentiful grains along with staple vegetables that grow in the country.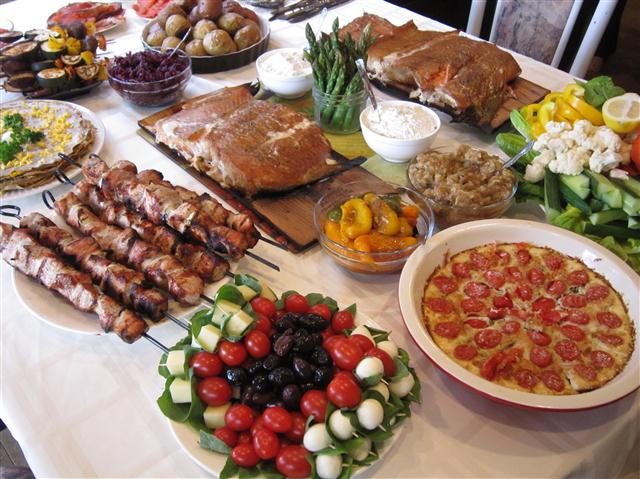 1. Kholodet – Meat-Jelly New Year Appetizer (Made of Meat or Fish)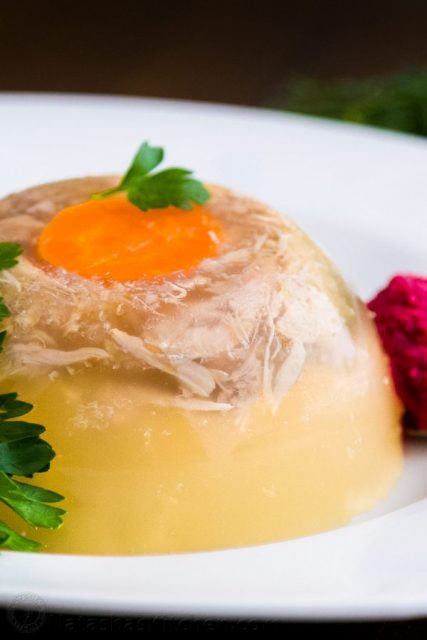 What is it: This dish is one of the primary appetizer menus of Ukraine. It is basically a jelly dish, based on meat or fish stock used as a mold for meats and assorted vegetables.
What does it taste like: Light and less spicy, with a unique taste of garlic and meat (fish is also used as an alternative), combined in the correct proportions.
2. Borsch (Borscht, Borshch) – Colorful Ukrainian Jewish Soup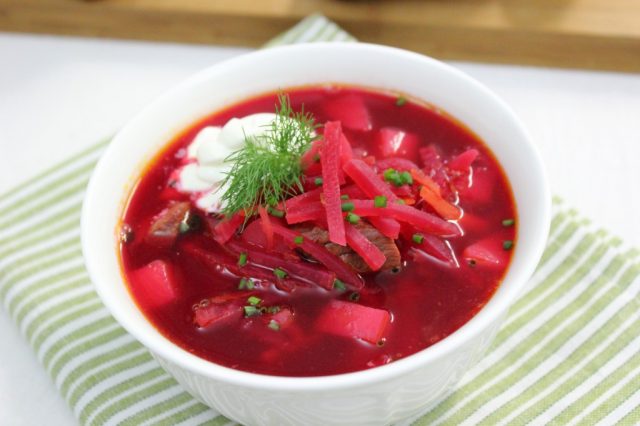 What is it: Bosch is made from assorted vegetables including beet, carrots, potatoes, cabbage and kidney beans. However, the non-vegetarian version is also en vogue. Either way, the dish is ruled by the bright red coloration of the beetroot.
What does it taste like: The dish has a typical taste of mixed vegetables. In the non-veg version, the aroma of meat adds to its flavor.
3. Paska – Ukrainian Easter Bread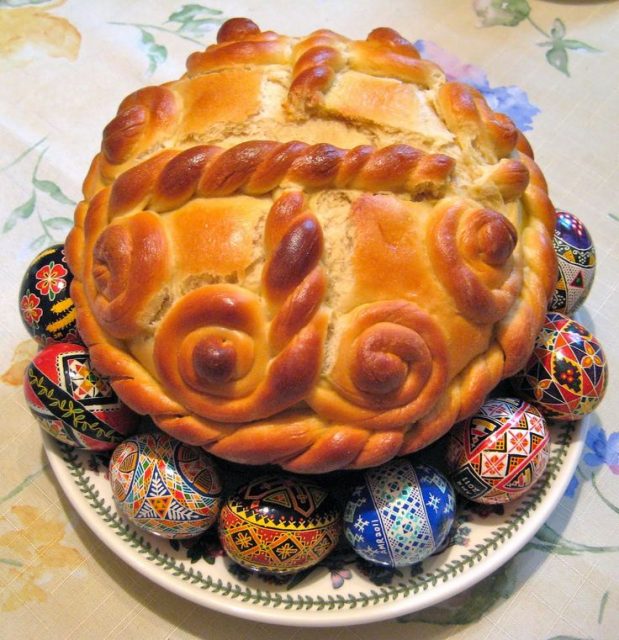 What is it: A traditional cake recipe for the Easter celebrations, paska can also be a good choice for the cake-season, be it Christmas or some other holiday. It is baked with eggs, alcohol and different flavoring agents.
What does it taste like: Best eaten warm, it has a tender and spongy texture with a mild sweetness.
4. Holubtsi (Golubsti) – Traditional Cabbage Roll Dish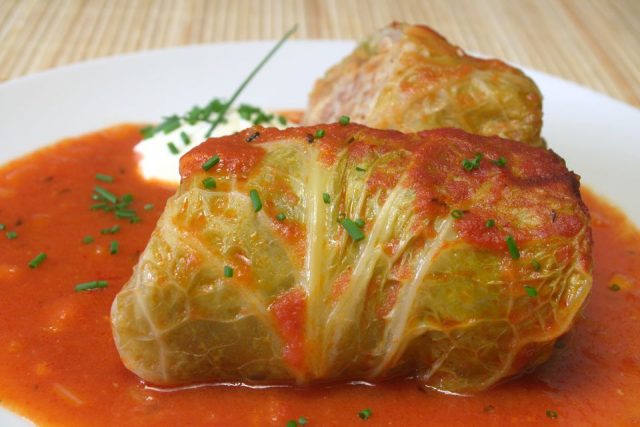 What is it: Often served during Christmas, the name literally means 'little pigeons'. This is a relatively unusual dish in the sense that, it is prepared with rolled cabbage leaves with fillings; but beet, lettuce, spinach or grape leaves are also used. The fillings too can vary greatly, from anything like meat, vegetables, rice, grains, or their combinations.
What does it taste like: Traditionally served with sour cream, this is a very tasty and spicy dish where the roll is served in gravy.
5. Kutya (Kutia) – Wheat Berry Pudding for Ukrainian Christmas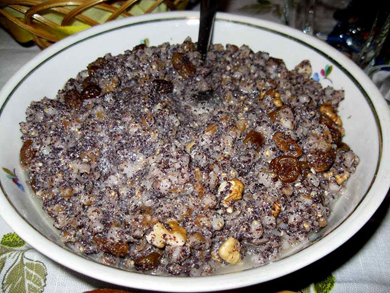 What is it: A traditional Christmas dish that is a relatively unusual combination of ingredients including poppy seeds, nuts, honey, and wheat.
What does it taste like: This is a salty and viscous vegetarian pudding dish that is filled with the subtle aroma of nuts and wheat.
6. Vareniki (Varenyky or Pierogi) – Dumplings with Assorted Fillings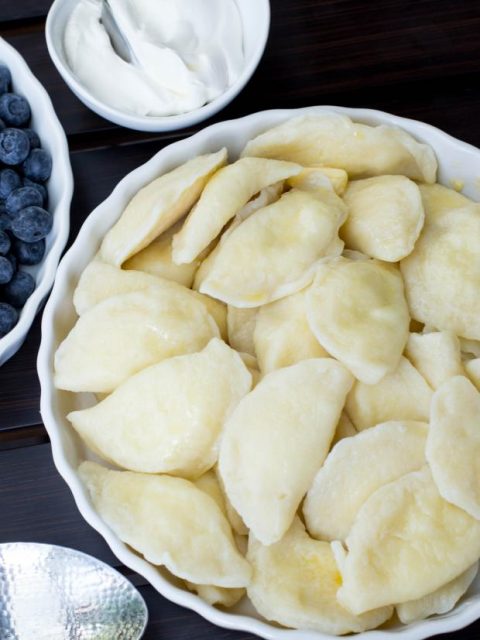 What is it: Also called 'pyrohy', this is a dumpling dish with different types of fillings, including potatoes, ground meat, liver, fried onions, cabbage, and even fruits like cherry and strawberry, or any of their customized combinations. However, potato filling is the most common.
What does it taste like: Varenikies or Perogies can have varied tastes, depending on the filling. But, if it is filled with fruits, it is served with sour cream and butter or sugar.
7.  Piroshki (Pirozhki or Pyrizhky) – An Easy Bun with Filling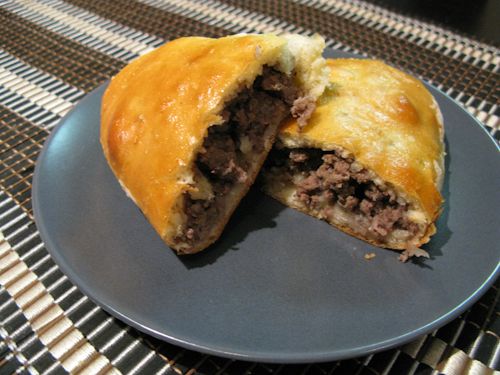 What is it: 'Piroshki' (singular 'piroshok') is the generic name for baked or fried buns that might be filled with meat, vegetable, or both, and even fruits, along with specific spices. It can be eaten both as an appetizer and a main dish and as breakfast.
What does it taste like: The filling used determines the taste of these buns.
8. Deruny – Classic Potato Pancakes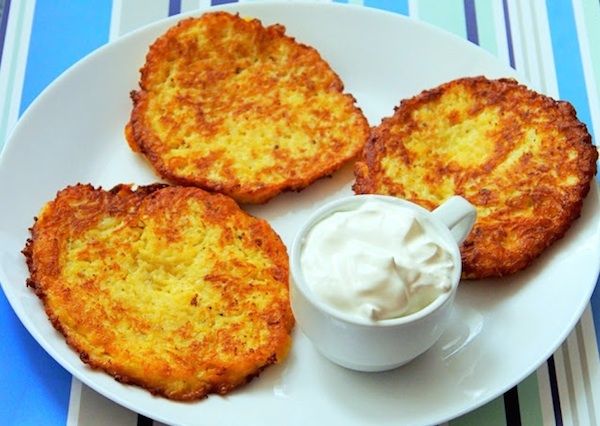 What is it: This pancake is slightly crispy and is perfect as a snack, served with plenty of sour cream.
What does it taste like: Tastes hot with the aroma of garlic and pepper. You get the best taste when you take a bite from a just-fried deruny.
9. Nachynka – A Baked Ukrainian Cornmeal Dish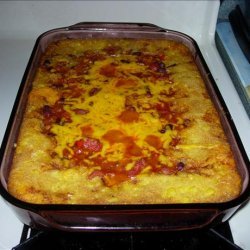 What is it: Except for the onions, this is a baked dish made of almost the same ingredients as a homemade cake, including butter, sugar, eggs, milk, baking powder, and cornmeal.
What does it taste like: It is both sweet and salty, and tastes best when consumed hot since it is then that the combined aroma of egg and butter is released.
10. Nalysnyky – Famous Family Food for Holidays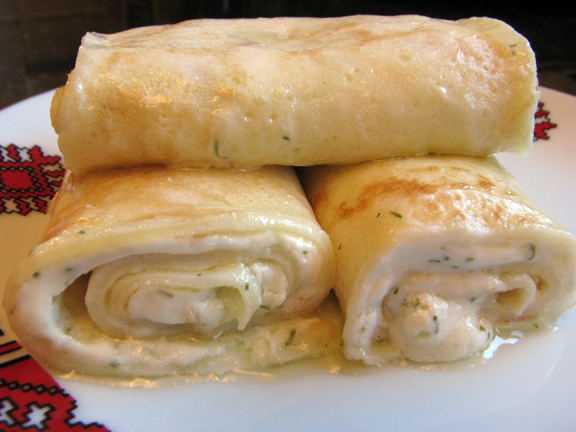 What is it: Pronounced as 'Nah-less-knee-key', this baked roll is a staple dish of the Ukrainians, being made from everyday things like eggs, milk, butter, cream, cheese, etc.
What does it taste like: The dish is tender, and fills your olfactory with the aroma of cheese and butter when you begin to chew it warm.
11. Kasha Porridge – The Popular Ukrainian Food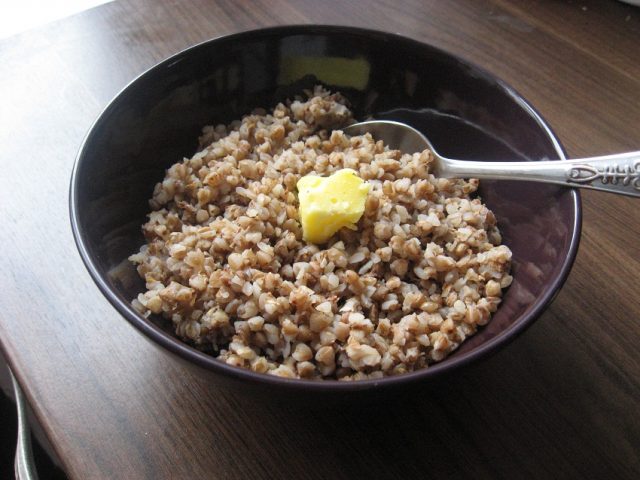 What is it: This dish is primarily Jewish, and is a porridge made from buckwheat, pork, and several other ingredients.
What does it taste like: The combined aroma of pork with the grains (buckwheat) renders a unique flavor to the dish.
12. Salo – Traditional Snack with Pork Fat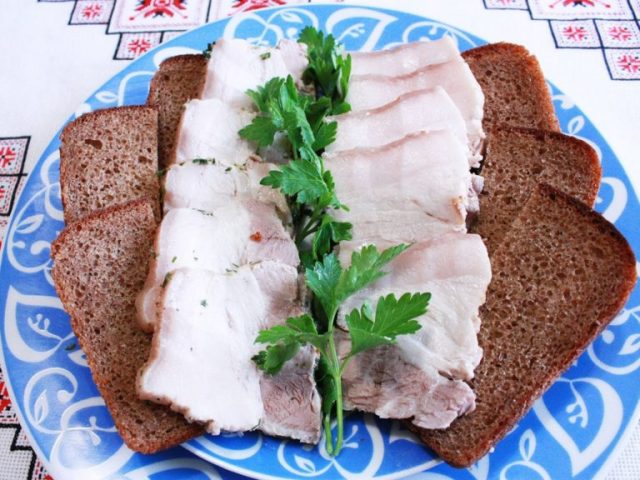 What is it: This is an appetizer that has high energy content and is often eaten as an appetizer or in breakfast.
What does it taste like: Usually consumed with bread, salo has a strong flavor of garlic. It is quite hot and spicy because of the presence of different kinds of pepper.
So here were the best of the dishes from the largest country in Europe! Ukrainians love to eat, and their authentic hallmark dishes have been enlisted here especially. The country is famous for its traditions and great diversity in culture. With all these different dishes listed above, you would easily be able to sense the reason.