What's better than to get adventurous while shooting down an array of rides of an enchanting water park this sweltering summer? Nothing really. So, fixing upon Alabama as your cherished location, skim through its list of indoor and outdoor water parks to make your vacation memorable.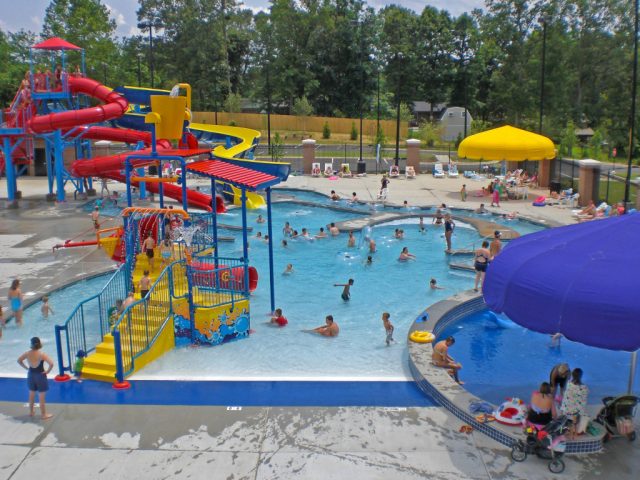 1. Alabama Splash Adventure, Bessemer
At this largest water park, earlier known as Visionland near Hoover and Midfield Park, you may start with the Warrior River or Kahuna Waves wave pool, before soaring up 120 ft in the Rampage roller coaster. Try out Splashdown to meander through a dark tunnel and finally lose yourself in the crazy whirlpool of this park near Fultondale. Further attractions of this park, just west of Birmingham in Central Alabama include the Wipeout Adventure Obstacle Course, the CentiSpeed, and the puzzling Mist-ical Maze, where you are required to find your way out of waterspouts and showers.
How to Get Here
2. Fayette Aquatic Center, Fayette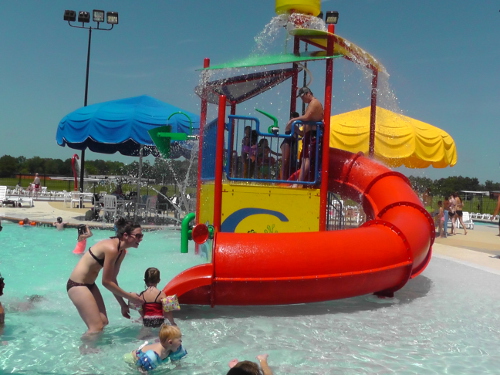 An ideal place for kids to spend some quality time, Fayette Aquatic Center near Hamilton and Jasper in West Alabama, is a family water park that remains open daily during the hot months of summer. Let your little ones splash in its enormous 5,380 sq. ft. outdoor multi-purpose pool, enjoy water slides descending from a 35ft tower or laze about in its lazy river. Aspiring swimmers may venture for swimming lessons along with lap floating and water aerobics.
Timings:
Monday to Saturday: 10 am to 5 pm
Sunday: 1 pm to 5 pm
How to Get Here
3. Point Mallard Park, Decatur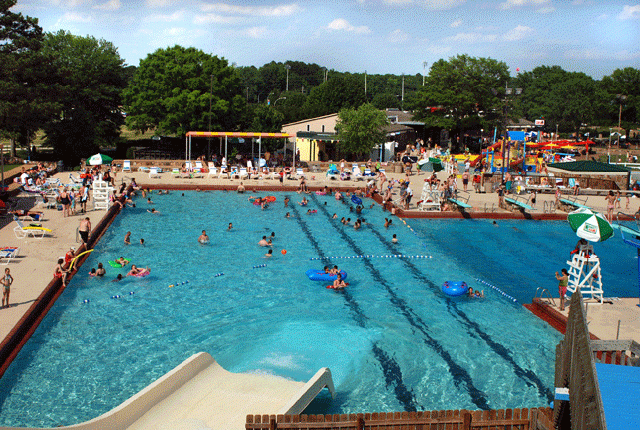 The most outstanding charm of this park in North Alabama is its extensive Wave Pool that by dint of its gigantic waves gives you the impression of being on a real beach. Besides thrilling rides like the Towering Sky Pond, Three Flume Tube Rides, Speed Slide, etc. there is a host of other amusements such as concerts, baseball games, and Civil war re-enactments, going on all year round in this park, just one hour southeast of Florence. So pick on any month and enjoy!
Timings: 10 am to 6 pm
How to Get Here
4. Water World, Dothan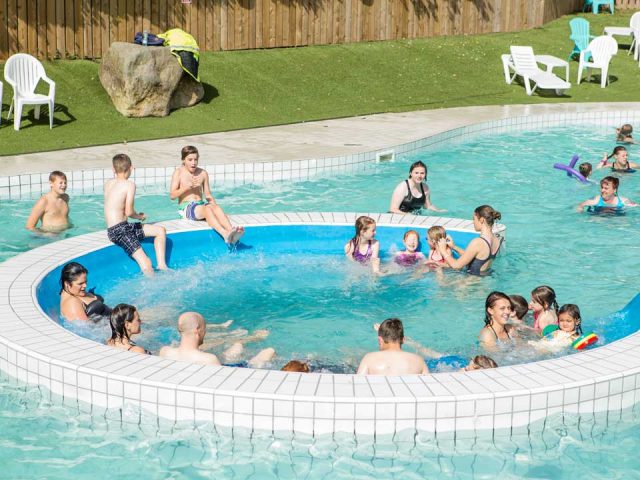 Located within Westgate Park, this park features a mammoth wave pool, multiple slides such as triple flume or great white, and a pool for kids. You may also choose to relax by savoring on an array of delicacies at its picnic area with grills.
Timings: 10 am to 5 pm
How to Get Here
5. Escape House Waterville, Gulf Shores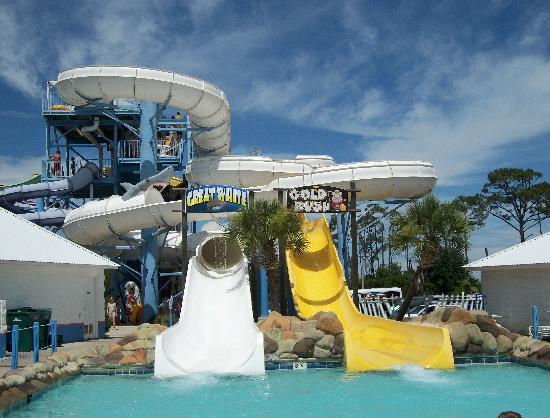 Situated at a small distance from the beach in Gulf Shores, this water park near Daphne and Foley houses both an amusement park and a water park. Exhilarate yourself in any of its 17 water slides, especially the 55-foot tall Dune Racer or Screaming Demon to allow yourself a free fall of about 60 ft. For an easy day out, surrender yourself to a relaxing ride on the Crystal Waters River. The most appealing factor is that while going on the ride, you are greeted by its surrounding lush vegetation! Couples may head to cute cabanas if they wish to celebrate privacy at this park near Mobile.
How to Get Here
6. Cullman Wellness and Aquatics Center, Cullman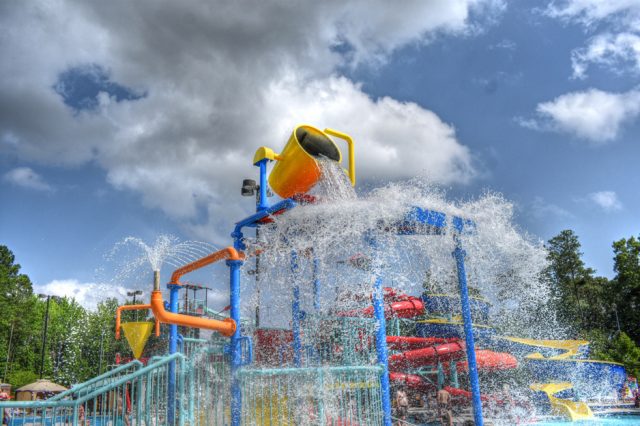 Drop in with your kids in summer to give them ample opportunities of gladdening themselves in either the play area or the 2 water slides of the Center's outdoor water park. Now, if you are in a mood for physical fitness, check in to the indoor and outdoor pools facilitating water aerobics as well as stand up paddle boating at this park in Cullman. There are also abundant cabanas and umbrellas for capturing moments of undisturbed relaxation.
Timings: 6pm onwards
How to Get Here
7. Spring Valley Beach, Blountsville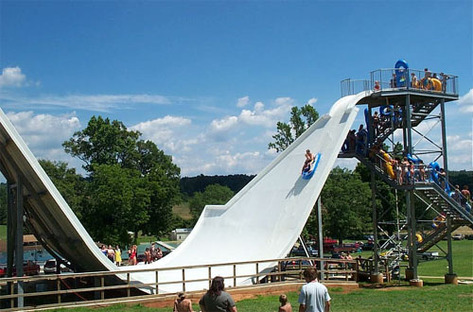 Here, you are allowed to keep your preference of bringing along homemade food – there are 20 gazebos and pavilions spread out in its 25 acres picturesque landscape, where you may enjoy warm family picnics or barbecues. Add to it, 10 thrilling water slides, of which the 360 Rush deserves special mention for letting you and your partner slide down 58 ft through slender 32-inch tubes to finally fall into a massive bowl in this park near Gadsden. There's also the water playground exclusively for kids at this water park near the cities Arab, Oxford and Oneonta.
Timings: 10 am to 6 pm
How to Get Here
8. Palmore Park Splash Pad, Tuscaloosa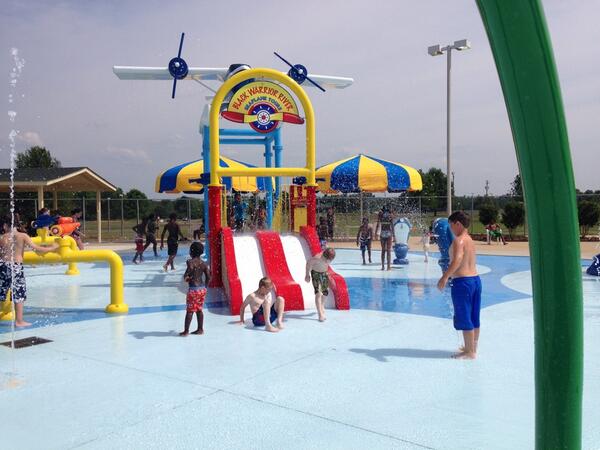 Besides sporting an 18 hole disc course, this suburban park in Fosters is a dream locale to water enthusiasts for maintaining a host of yellow and blue umbrellas, an airplane, a catfish, a turtle, and a daisy, going up to 22-ft. Moreover, all these sprinkle water as you dance, hop or caper around them.
Timings:
Monday to Saturday: Noon to 5 pm
Sunday: 1pm to 5pm
How to Get Here
9. Red Bay Water Park, Red Bay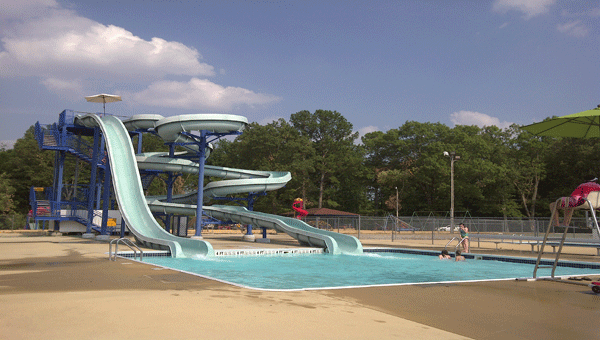 Just one hour at this water park may make you forget all your week-long weariness. Slip through any of the 2 adult water slides or gear up for an invigorating dip in its capacious pool. If you have had enough of water, take a brisk walk on the quarter-mile-long trail. Bring along children too, for a small swimming pool and smaller slides are exclusively present for bestowing them ultimate fun.
Timings:
Monday to Saturday: 12 pm to 5 pm
Sunday: 1 pm to 5 pm
How to Get Here
10. Midtown Water Park, Carrollton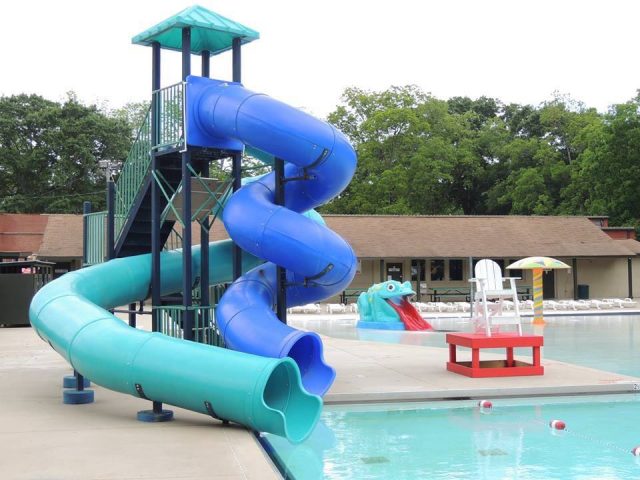 For a not too expensive outing, Midtown Water Park serves to be an ideal place. Moms with toddlers may find it hugely useful for having areas of ankle-deep water, where they may sit peacefully while enabling their little ones to have a taste of water.
Timings: 12 pm to 7 pm
How to Get Here
11. Guin Water Park, Guin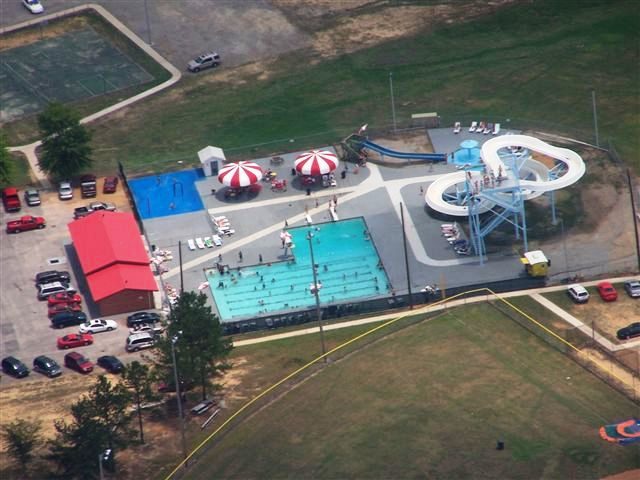 Comprising of 2 slides, a baby pool, and the main pool, this park seems to be the perfect place for weekend hangouts. Take immense delight in the water-related activities or roam around to have fun in the other zones.
Timings:
Monday to Friday:  12 pm to 5 pm
Saturday:  10 am to 5 pm
Sunday:  1 pm to 5 pm
How to Get Here
12. Celebration Park Splash Pad, Gardendale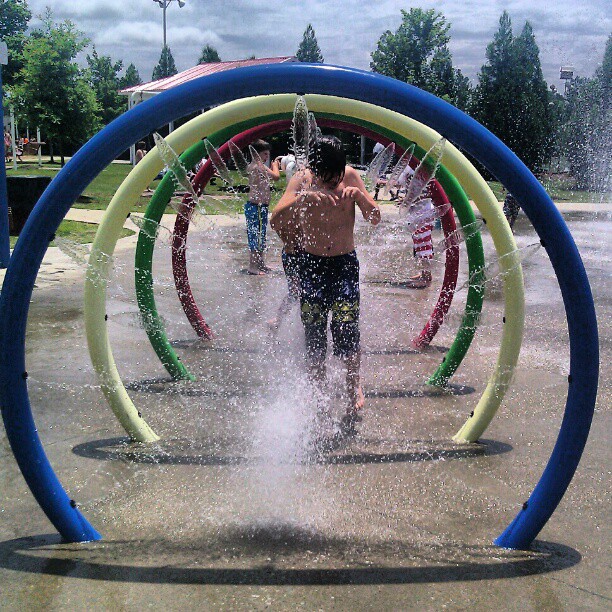 Let your kids beat the heat of summer in the water guns, fountains, sprinklers, and tipping buckets of this water park near Gardendale. Plus there are several playgrounds to allow them to stretch their legs in glee.
Timings: 8 am to 6 pm
How to Get Here
13. Southern Adventures, Huntsville
Located near Madison in South Alabama, this water park promises maximum enjoyment for your entire family. People of all ages can amuse themselves by exploring rides that are many and thrilling.
Timings: 1 pm to 6 pm
How to Get Here
14. Piedmont Aquatic Center, Piedmont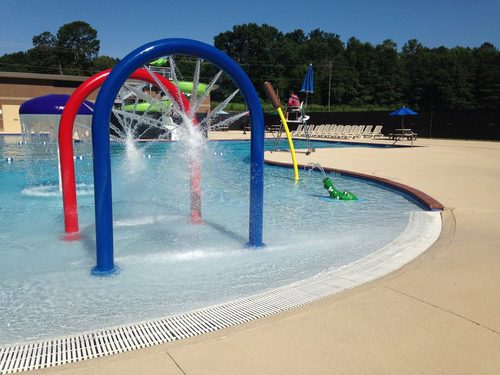 Different types of pools such as a lap pool, a wading or play pool along with those like wave or slide pools of this center seek to cater to the diverse tastes of people of all ages. Moreover, there are water rides, slides, and other sports facilities available to enthrall yourself fully..
Timings: 10 am to 5 pm
How to Get Here
Besides these parks, there are others like Leeds City Splash Pad, Spring Villa Park near Opelika, Ocean Park Indoor Water Park, Parrish Splash Pad and Wharf Water Park at Orange Beach that are equally inviting. Just fix a date and dive for an entire day of bliss. However, while basking on the variety of rides out there, be cautious of maintaining safety measures to prevent any watery debacle.