Louisiana may be nicknamed the Bayou State, but you will find some beautiful waterfalls and cascades within it. However, something equivalent to a mighty Niagara Falls here will only disappoint you as its terrain is starkly flat. In fact, the tallest one to flow is the 17-foot Rock Falls. Despite the mere size of the Louisiana waterfalls, the surrounding scenic views are breathtaking. In addition, you will also have fun spending the entire day indulging in water activities like swimming in St. Mary's Falls and even rafting in Kisatchie Falls.
1. Tunica Hills Area Falls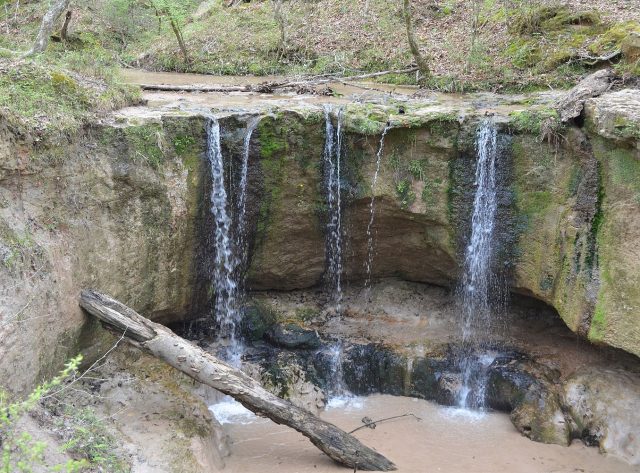 Tunica Hills Wildlife Management Area is home to many seasonal waterfalls. You will have to wait for a heavy rainfall period to view them as they are almost non-existent during other times. Do keep in mind that this wildlife area is often confused with Tunica Falls, located within Clark Creek Natural Area in the neighboring state of Mississippi.
Nearest City: 18 miles from St. Francisville
Hiking & Other Activities: Treading along Trail A will make you witness a few waterfalls. You can hike the strenuous 4.7-mile loop trail to get to the other side of the border to Clark Creek Natural Area to see other waterfalls.
2. Woodriff Falls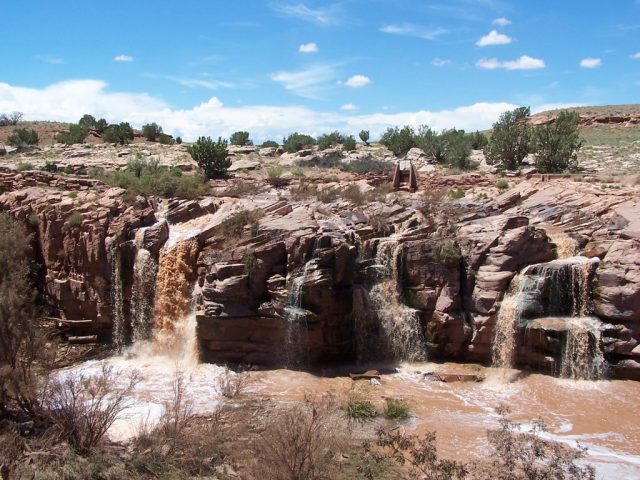 Woodriff Falls is a series of little cascades that boasts picturesque views as it flows down over a rocky ledge. It sits along the Woodriff Ditch near the Mississippi River. The surrounding set of rocks have formed a shelter that invites visitors to climb them to experience the waterfall up-close. However, you'll have to be cautious while setting foot on the rocky and slippery paths.
Nearest City: About 8 miles from St. Francisville
Hiking & Other Activities: You'll find a moderate trail leading to the waterfall offering views of local foliage and scenic small towns. If you wish to explore additional picturesque routes, you can head to the nearby Cat Island National Wildlife Refuge.
3. St. Mary's Falls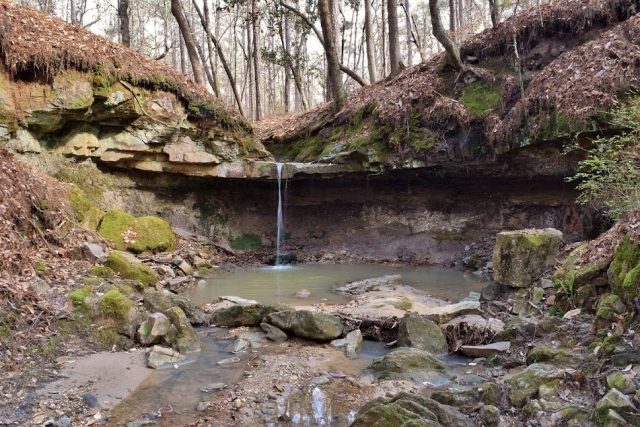 St. Mary's Falls is a part of the J.C. "Sonny" Gilbert Wildlife Management Area. It is about 10 feet high, cascading over a rocky ledge on the Sandy Bayou. You can climb down and go beyond the falls during low water flow to get a different view. Many even enjoy cooling off in the pool below though you'll find deeper pools if you head upstream from here. Do remember to acquire a Wild Louisiana Stamp to access the area if you do not possess a Louisiana hunting or fishing license.
Nearest City: About 7 miles from Harrisonburg
Hiking & Other Activities: On the north end of the Wildlife Management Area, you will find this moderate trail, 1.5 miles long. It runs through a mixed hardwood pine forest. Along the way, you can admire the smaller cascades and might also spot turkeys and deer wandering around.
4. Rock Falls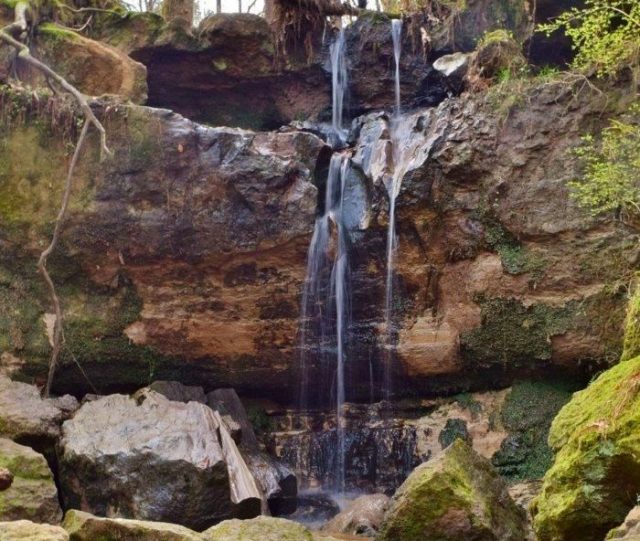 You will find the state's tallest, Rock Falls, within J.C. "Sonny" Gilbert Wildlife Management Area in Catahoula Parish. It is multi-tiered, pouring down from a series of rocks, with the highest drop being about 17 feet. You can hike up to the falls, which drain into a shallow pool and rocky creek.
Nearest City: About 6 miles from Sicily Island
Hiking & Other Activities: The 0.7-mile steep trail will lead you to the waterfall. You can enjoy exploring the nearby surroundings to witness other scenic wonders.
5. Kisatchie Falls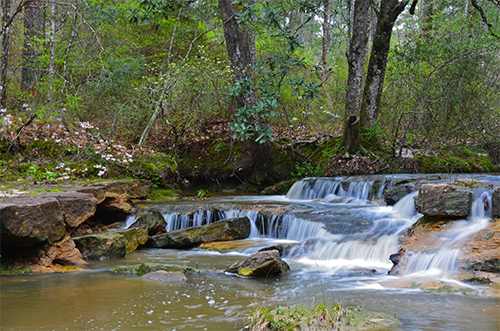 Kisatchie Falls are within Kisatchie National Forest in central Louisiana. Though called a fall, it has been distinguished as Class II rapids that gush along the Kisatchie Bayou. You can enjoy dipping your feet or splashing waters in the shallow pools formed by them. You'll also find many enjoying whitewater rafting as it is one of the state's best hubs for water sport.
Nearest City: About 49 miles from Aexandria
Hiking & Other Activities: The waterfall is visible from Kisatchie Falls Road, but you can hop over the rocks to reach close to it. Do carry your picnic baskets to enjoy a meal while admiring the scenic surroundings. If planning to stay overnight, you could put up at the spots available in the Kisatchie Bayou Campground nearby.
6. Little Bayou Pierre Cascade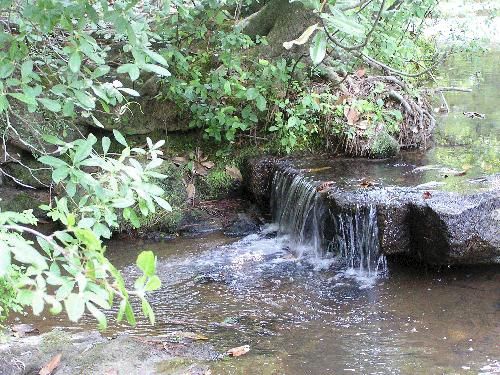 Little Bayou Pierre Cascade is a Class-II rapid formed on the Little Bayou Pierre near Peason Ridge Wildlife Management Area. The river drops not more than five feet in multi-tiers as it flows through a series of rock ledges. In summer, the waters become a hotspot for kayaking and canoeing. 
Nearest City: About 15 miles from Gorum
Hiking & Other Activities: It is near Rt 118 and can be reached by a short walk. After you have enjoyed your time here, you can drive to the nearby city of Alexandria. It is about an hour away and features many tourist attraction sites like zoos and museums.
TOP PICKS
Best Waterfalls for Hiking: Rock Falls, Woodriff Falls, St. Mary's Falls
Best Waterfalls for Swimming: St. Mary's Falls, Kisatchie Falls
Best Waterfalls for Camping: Kisatchie Falls