Texas is bestowed with a variety of beaches for family, solo or romantic gateways. The sandy surface and blue waves are perfect for refreshing your body and soul. From celebrated beach parks to little-known beaches, all conform to the fact that, Texas is an ideal place to spend your summer.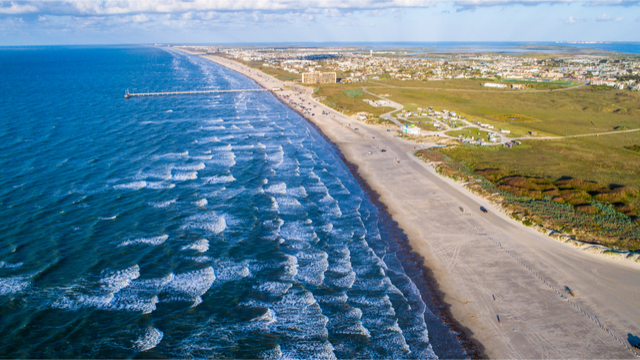 1. Crystal Beach, Galveston County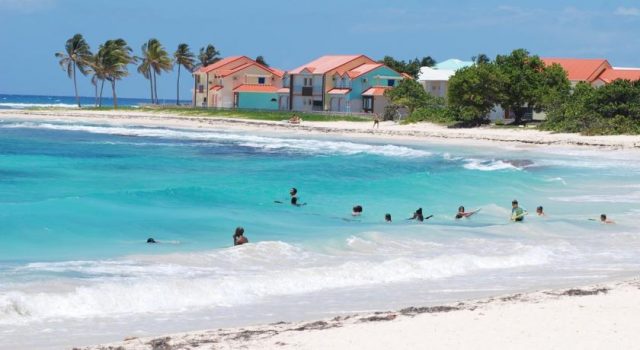 The shimmery beach of Bolivar Peninsula (hence the name) offers many more activities for travel enthusiasts. The 7 miles long unincorporated community, (close to Louisiana and Beaumont) alternatively known as Patton, allows driving along the shoreline, hunting of waterfowl and dove, watching birds, besides swimming and sunbathing. Ferry boat rides are always available; you may enjoy that as well. There is also Bolivar Loop Upper Texas Coast Wildlife Trail, Fort Travis Seashore Park, High Island Roadside Park, and Bolivar Flats Shorebird Sanctuary giving you a peep of herons, ibis, sparrows, gulls, and terns.
How to Get Here
2. Rockport Beach, Rockport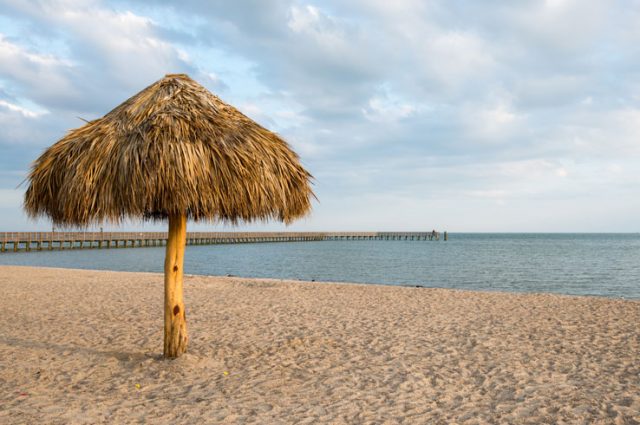 The well-maintained and kid-friendly clean beach is a favorite of people who love solitude in the proximity of blue waves. There are specific places where you can grill your food and picnic with your family as well. You can bring your own tent or camp and enjoy some quality time staring at the sea.
How to Get Here
3. North Beach Texas, Corpus Christi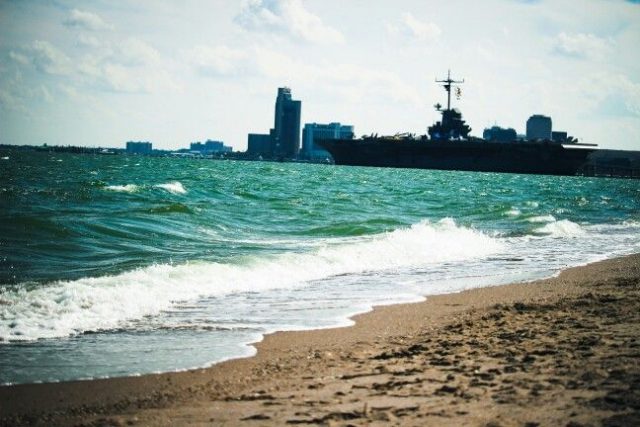 The surfside boulevard is another destination to spend a day at. With nearby attractions like Texas State Aquarium and the famous U.S.S. Lexington, (an aircraft carrier used during the second world war), the place is a well accessible one. If you get lucky, you might witness fireworks during the summer time. There are various restaurants along the shore, where you may hop on after a long day at the beach for some seafood delicacies. Go there during the spring break and enjoy everything in a full swing.
How to Get Here
4. Sylvan Beach Park, La Porte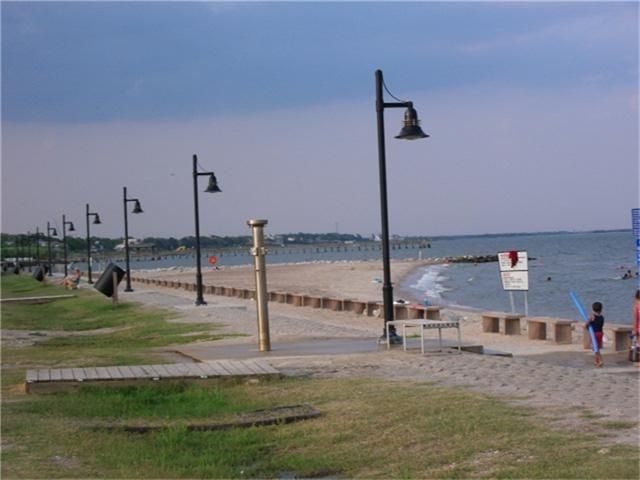 The peaceful beach of Harris County has a park with a fishing pier, picnic amenities, an air-conditioned pavilion, and a parking space. The small waves here are conducive for novice swimmers to enjoy in their own way. With pleasant surroundings, the beach is a nice destination for families living in Houston, Baytown, and other nearby cities.
How to Get Here
5. Boca Chica Beach, Brownsville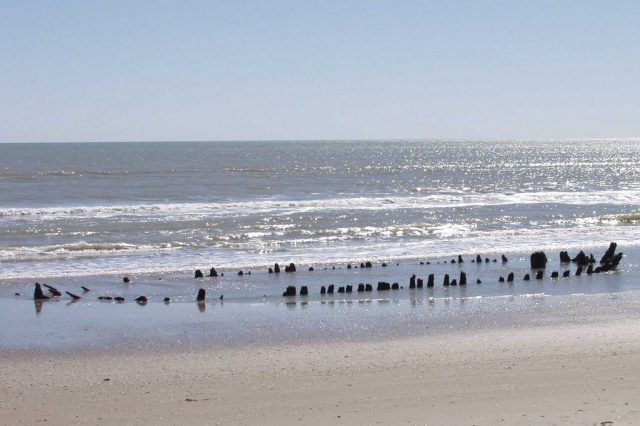 The secluded beach has a serene atmosphere attracting nomads from different parts of America. There are some water activities offered like, snorkeling, surfing, surf fishing, and kiteborading. The Rio Grande River has separated the sandy peninsula from Mexico. The 8 miles long stretch is a sight to behold, especially when you experience the lomas( sandy dunes), mangrove land, and tidal salt flats. Despite such natural treasure, the beach remains less crowded than other famous beaches of Texas.
How to Get Here
Texas, located in the southwest part of the peninsula (close to Gulf of Mexico), is geographically enhanced with beaches and here are mentioned only some of them. You might venture through more if you please. If you have four-legged friends at home, take them to East Beach of Galveston or South Padre Island as they are dog-friendly. You may also visit the Rocky beach in New Braunfels.