Taiwanese cuisine is a wide assortment of its regional dishes, mostly defined by rice, sea foods, chicken, and pork. The cuisine of this East Asian country exhibits numerous similarities with ethnic Chinese and Japanese foods due to its close association with these countries. Despite the similarities, with passing years, Taiwanese food has developed its own genre regarding the culinary methods.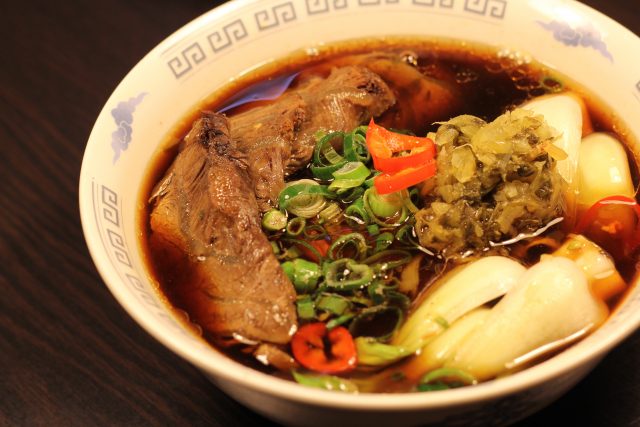 1. Koah-Pau or Gua-Bao – A popular Taiwanese sandwich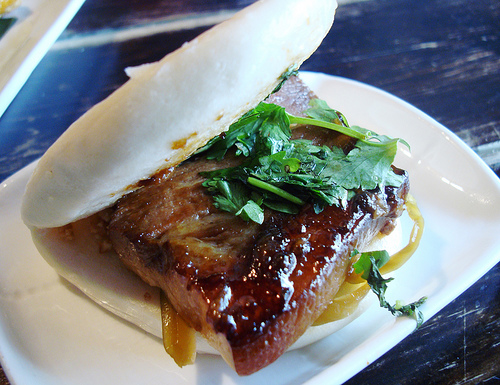 What is it: A meaty sandwich with spices. Sometimes, for variation, the primary filling can be altered with steamed beef, eggs and chicken. Commonly known as Taiwanese hamburger, pork belly bun, or steamed bao, this soft bun preparation is a popular snack to be found across the country. Due to its garnishing, the bread looked like a big mouth of a tiger and hence the interesting local name "hó͘-kā-ti" has derived implying a tiger devouring a pig.
What does it taste like: This sandwich made of steamed bread with a filling of cooked pork belly and served with cilantro, peanuts and pickled mustard green(suan cai) taste superb.
2. Eel Noodles or Siān-Hî ì-Mī – A typical soup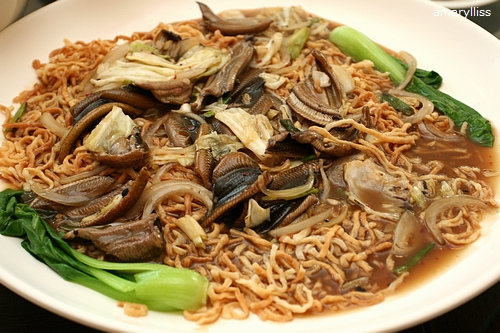 What is it: A noodle soup using white ricefield eel and egg noodles and served with brown sauce. This is a popular soup that owes its origin to the Tainan region and is considered as one of the most mentionable soups of entire Taiwan.
What does it taste like: Submerge into the sweet and sour taste of this soup that is heightened with a softness of plump pieces of eels.
3. Lu Rou Fan or Braised Pork Rice – A traditional food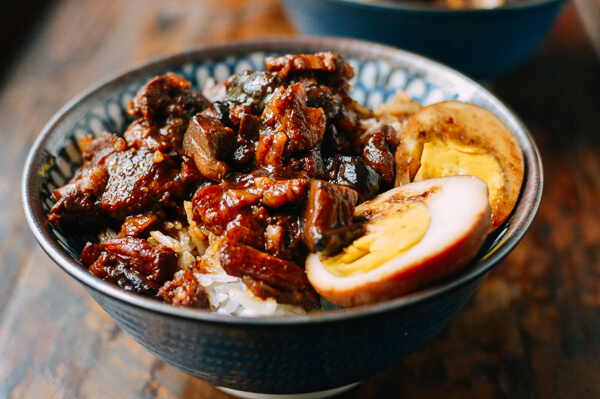 What is it: "Bah-sò" or the pork belly is cooked in an abundance of soy sauce, caramel sauce along with five spices and served over rice with some boiled eggs. This is a very popular meal preparation to be observed in every nook and corner of the country with lots of variation.
What does it taste like: Sauces rule this item! In the southern province of the country, this preparation is known as bah-sò-pn̄g because of the domineering flavors of sauces.
4. Iron Eggs – Their favorite snack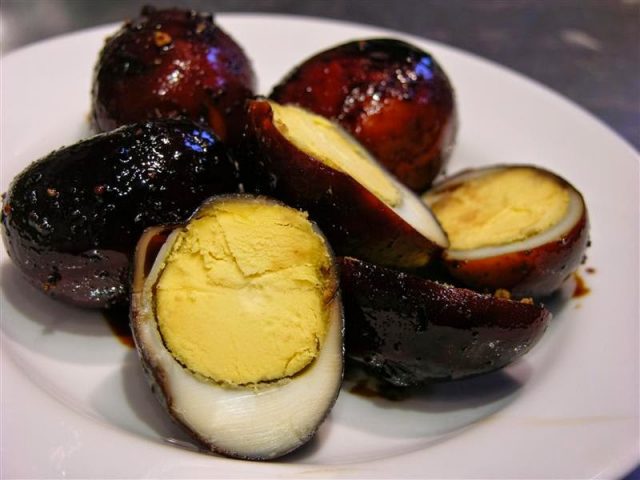 What is it: Cracked shelled quails' eggs are fried, stewed and air-dried afterward in soy sauce for a dark black appearance.
What does it taste like: Originating in New Taipei City this is a thoroughly chewing pleasure for all. Make this nutritious snack a must-try to gratify your taste buds.
5. Hotplate Tofu – An exotic Food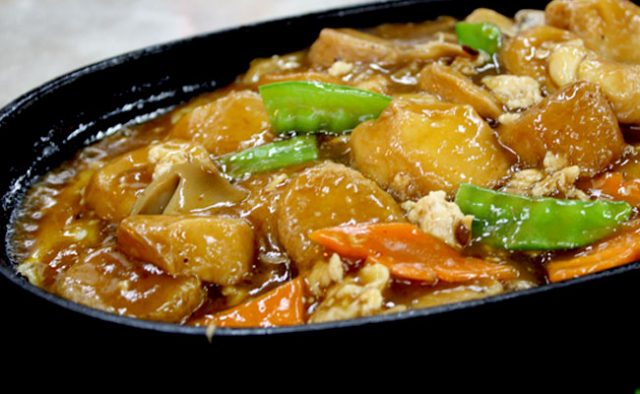 What is it: Fried tofu along with some vegetables and eggs sometimes with chicken and served with a thick sauce made of chicken broth, soy sauce, oyster sauce and other spices.
What does it taste like: Out of the frying pan into the mouth! Just what it should be! Consume this wholesome, flavorful dish while hot. The sauce as thickened with a corn flour mix is enriched with a mixed taste of vegetables and pepper.
6. Tian Bu La – A favorite fish preparation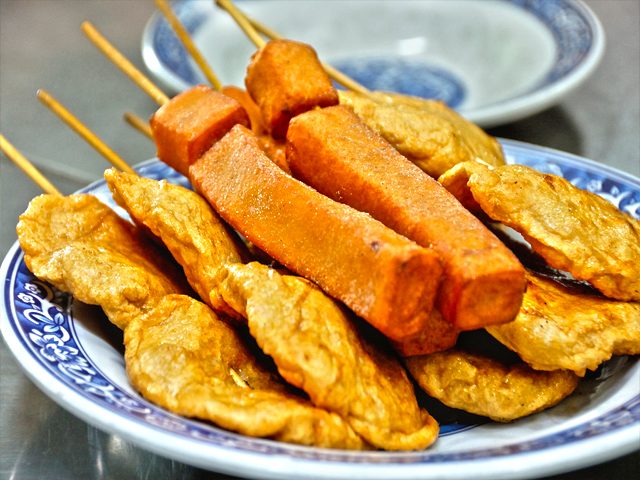 What is it: A fried fish cake made of a boiled fish paste and steeped into the brown sauce.
What does it taste like: A much similar to Japanese oden, this dish is palatable enough to melt your heart. A crunchy and sugary cake this is a key to enjoying the local cuisine.
7. Oyster Vermicelli – The soup of pleasure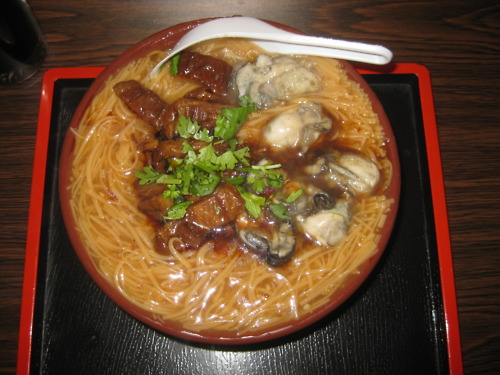 What is it: A noodle soup with a perfect collaboration of vermicelli and oysters. A popular soup of Taipei province, the oyster is frequently altered with pigs' intestine.
What does it taste like: This hot soup is a delight to consume along with cilantro leaves and spring onions sprinkled on it.
8. Ba-Wan or Meatball Mochi – A street food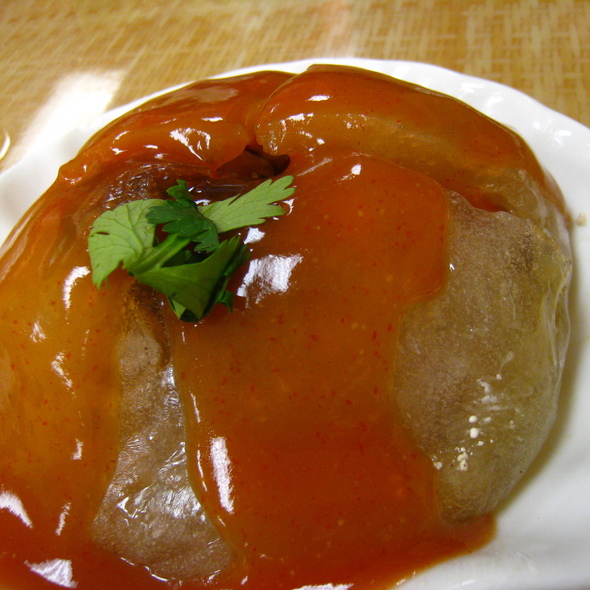 What is it: A dumpling with a filling of pork, mushrooms and bamboo shoot. The inclusion of this preparation into Taiwanese cuisine dates back to the time of Qing dynasty when it was believed to be made by a student as a food for the flood victims.
What does it taste like: Apart from the delicious filling, the dumpling is always served with a sweet sauce characterized by soya sauce, lemon, and orange juice.
9. Beef Noodle Soup – Another famous noodle soup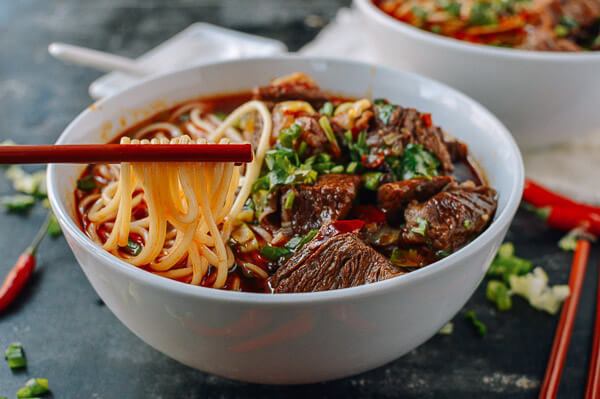 What is it: A soup using raised beef, egg noodles, and vegetables along with spices. The popularity of this soup has increased so much, that there is an annual food festival that revolves around this particular dish.
What does it taste like: This appealing soup is frequently considered as a main dish and served with other side dishes like pork intestines or tofu. Topped with pickled Chinese cabbages and onions, this soup is an excellent source of protein.
10. Bubble Tea – A beautiful beverage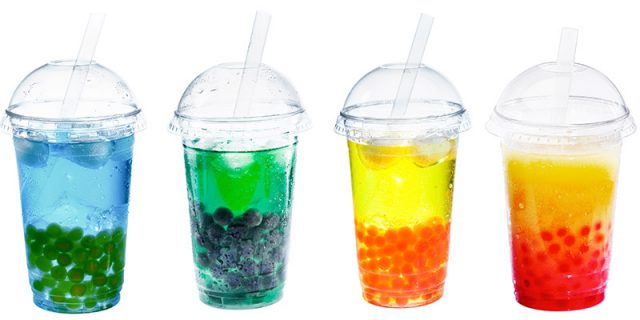 What is it: A tea based refreshing drink where black tea is mixed with various flavors of fruit syrups along with some tapioca balls.
What does it taste like: Profusely sugary, you will be at a loss of word with a sip of this cool tea. Ideally served as cold, check into any restaurant and taste this authentic Taiwanese beverage.
11. Oyster Omelette – A typical side dish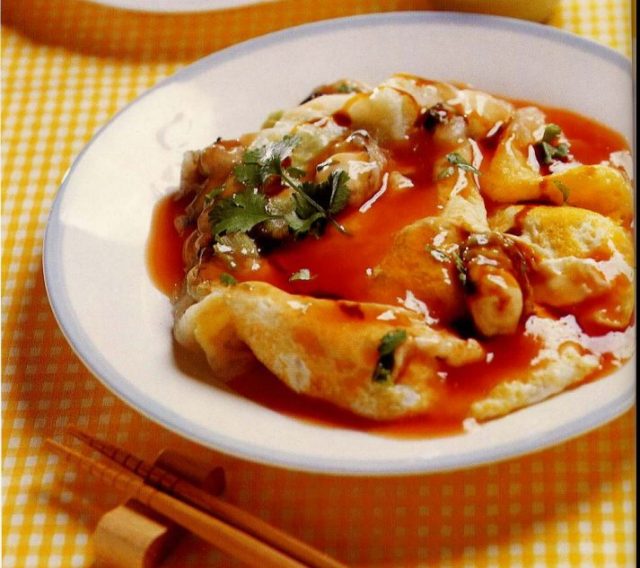 What is it: A spicy omelet containing oysters and sweet potatoes.
What does it taste like: An omelet along with an exuberance of sauces will take you to the cloud nine once it reaches your mouth. A very easily available dish to be found across Taiwan, indulge yourself in a plate of oyster omelette and become a fan of this local cuisine.
12. Taiwanese Fried Chicken – A crispy pleasure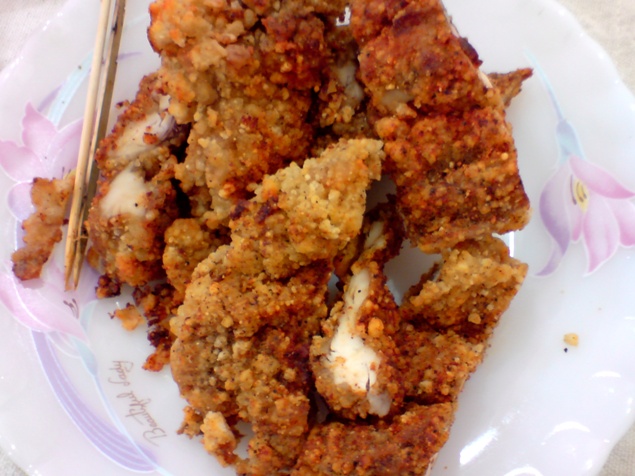 What is it: Golden brown chicken breast seasoned with cooking wine, garlic, soy sauce and white pepper.
What does it taste like: If fried item is your forte then this is the dish you can treat yourself with especially if you are in Taiwan. The scrumptious fried pieces are not only tasty but also act as a mood elevator.
13. Taiwanese Salt and Pepper Chicken – A spicy zesty fry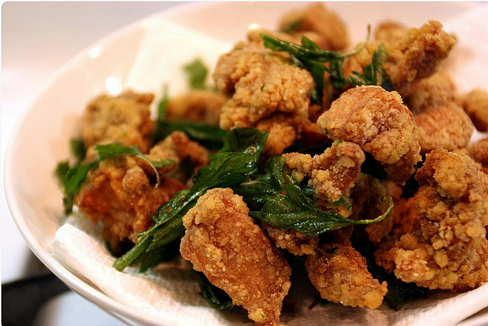 What is it: Spicy cooked chicken pieces along with garlic, egg yolks, and soy sauce.
What does it taste like: This exotic Taiwanese delicacy is usually seasoned with pepper and salt (thus the name) and served as the side dish of rice. With a fine blend of spices inside the chicken, this is one of the most authentic foods that you will ever come across in Taiwan.
Well, the list may not comprise all the Taiwanese dishes, but each and every dish mentioned here is fantastic itself. Go on exploring the authentic preparations and find out yourself the reason behind drooling over this particular cuisine.