Bangladeshi cuisine has a lot of fish oriented dishes as the country is a land of rivers. For meat, they majorly rely on beef, chicken, or lamb and for fish, there are countless names to start with. Ruhi, Hilsa, are two prime interests. Also, for desserts, locals profusely use curd cheese, milk, and jaggery. Vegetables are also important for them as they love to consume 'Shukto' that is made from all sorts of veggies and often acts as a starter of a daily meal. For accompaniments, condiments and pickles are common. The staple is rice or 'roti' (flatbread) and all side dishes go along with these two items.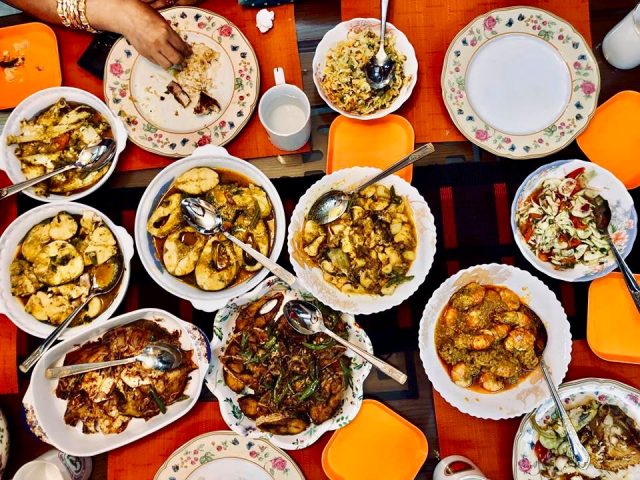 1. Fuska or Fuschka – A Famous Street Food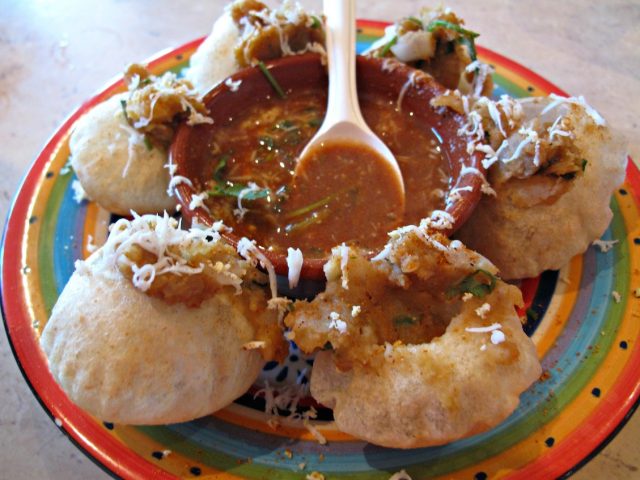 What is it: Round hollow balls made of flour that are later stuffed with potato filling. This is also popular in the Indian subcontinent.
What does it taste like: The crunchy fuchka is accompanied with spicy stuff and immersed in tamarind water before consumption. Distinct tastes of chili, chickpeas, potato, and coriander all are present at one bite.
2. Chotpoti or Sotfoti – A Vegetarian Fast Food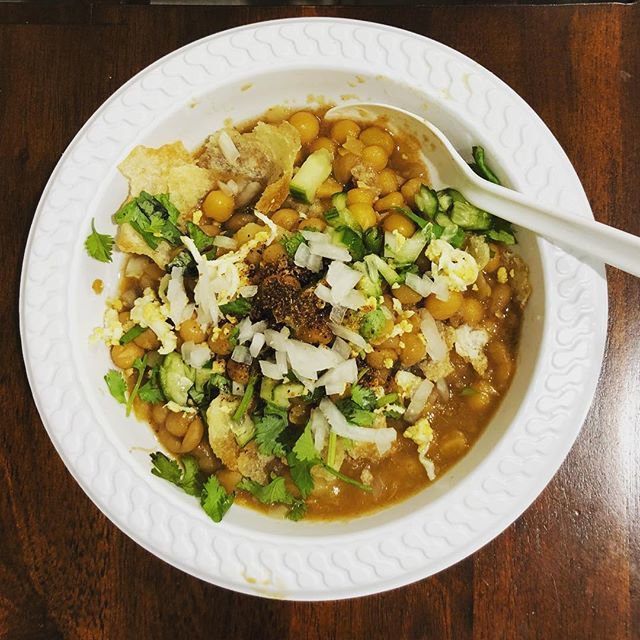 What is it: Chickpeas and potatoes are cooked along with spices and served with tamarind water. Commonly a street food, (equally famous as fuchka), this is often eaten during the morning of a wedding ceremony that is known as 'Gaye Holud'( the ritual of applying turmeric on the body) and the first day of Bengali new year known as 'Pohela Boishak'.
What does it taste like: Spicy and tangy and the taste of chickpeas is well complemented by onions, salt, roasted spices, and grated eggs.
3. Bhuna Khichudi – The Wholesome Meal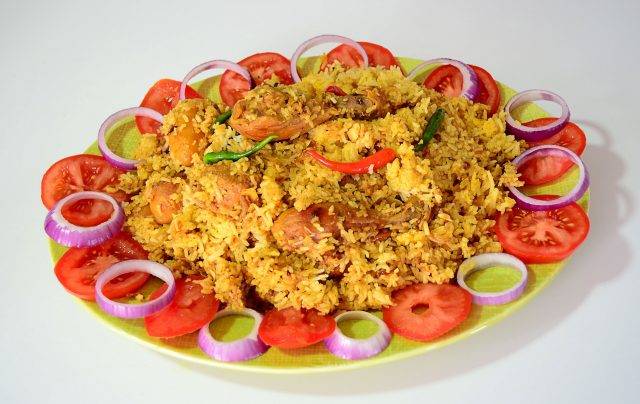 What is it: Lentil and rice cooked together with assorted spices and sometimes with beef or chicken. The main dish is a variation of 'Khichudi' that is made sans any meat. It can be an everyday meal but throughout the monsoon season, the frequency of having this increases a lot.
What does it taste like: The sumptuous preparation is consumed with either fried fish or beef curry.
4. Kachhi Biriyani – The Festive Preparation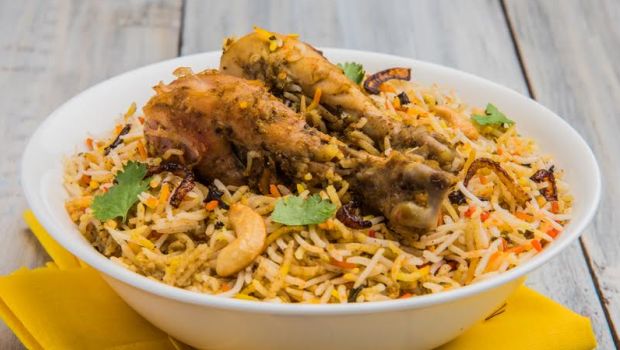 What is it: A pilaf-like dish that has rice and meat as prime ingredients. The choice of meat varies from time to time as it could be chicken or beef anything. The spices that are used are the same as any other biriyani preparation. During Eid and other celebrations, this always remains as the main attraction of the menu.
What does it taste like: Deliciously beautiful, kachhi biriyani has all the flavors of saffron, barista or fried onions, chili powder, cardamom, mint, and cilantro. As a side dish, any meat curry preparations along with sour curd or salads are the best.
5. Yellow Lentil with Fish Head – A Fine Accompaniment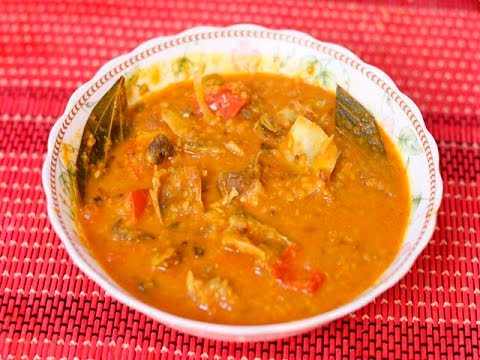 What is it: Yellow lentil is cooked with fish head in it. In Bangla it is known as 'Macher Muro diye Daal'.The head of a Ruhi fish is used mostly including some essential spices.
What does it taste like: The soup-like texture is thickened due to the fish head and taste more like gravy. Locals traditionally have it with plain white rice.
6. Dhakai Paturi – The 'National' Dish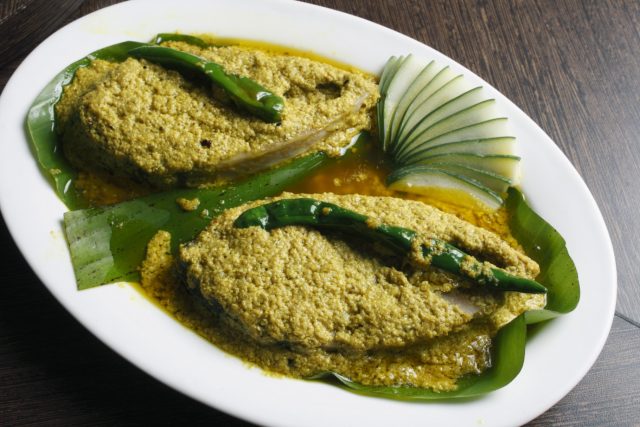 What is it: Baked or steamed Hilsa marinated with mustard seeds and wrapped in banana leaves. The popularity of this particular dish is also because of the beautiful garnishing besides the taste.
What does it taste like: It is served with mustard oil and green chilies on it and best tastes when consumed with plain white rice. It is healthy because the fish is not fried beforehand.
7. Haleem – The Country's Favorite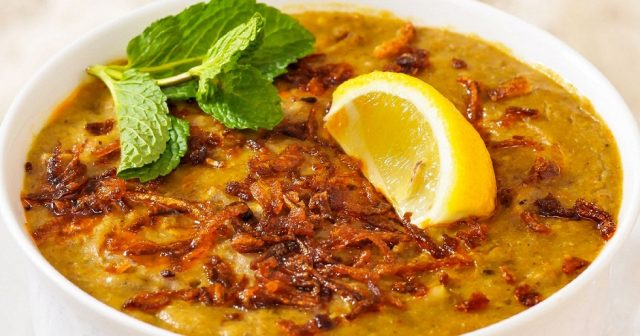 What is it: A soup made of lentil, rice, wheat and meat.  This is a must in the Bangladeshi menu during the holy Ramadan.
What does it taste like: You will be getting individual as well a combined flavor of the ingredients used. Sometimes lemon is served along with Haleem. Either rice or roti goes well with this.
8. Bhapa Pitha – The Dessert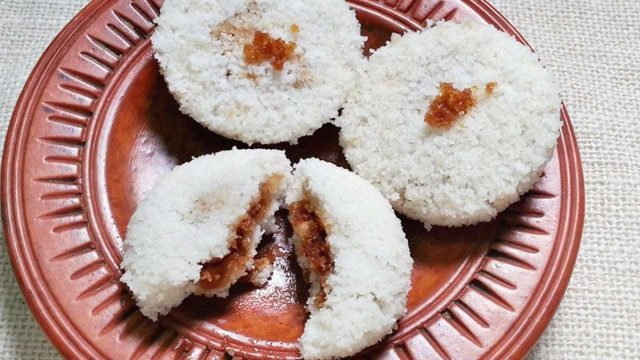 What is it: Round rice cake that is common during the winter months in the country. For festive occasions like Poush Sonkranti (ending of the Bengali month Poush) this is a must dessert.
What does it taste like: The rice flour makes the exterior of the item while inside it is all about coconut and date molasses.
There are so many items that could not be included in the above list. This is because the people of the country love food and they have some tremendously good items in each category regarding starter, main course, and dessert.