Bolivian cuisine, opulent with an array of scrumptious preparations, is a digression from Spanish cuisine with special influences from French, German, Arabian, and Aymara traditions from time to time. Impeccable and unmatched in taste, check out a few must-try Bolivian dishes.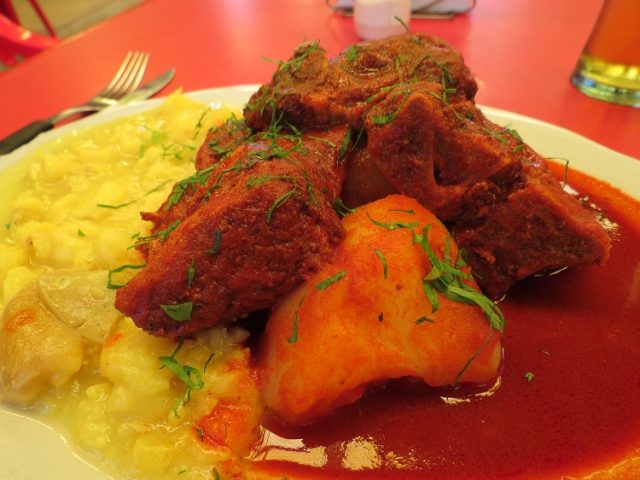 1. Saltenas – A traditional pastry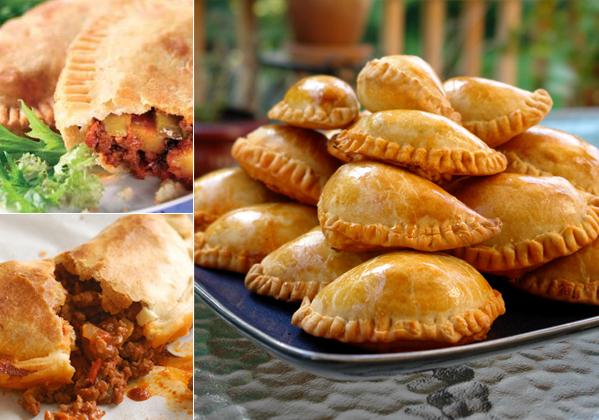 What is it:A classic savory baked empanada, having chicken or ground beef along with eggs, potatoes, and peas as the filling. A perfect option for a mid-morning nibble, you can also check out the veg saltenas made of pure vegetable sausage as the primary ingredient.
What does it taste like:The spicy dish with a juicy flavor makes your tongue drool over the finely cooked ingredients. Places like La Paz, Cochabamba, Potosi, and Sucre boast the best in class saltenas.
2. Chairo Paceño – A Bolivian chuno soup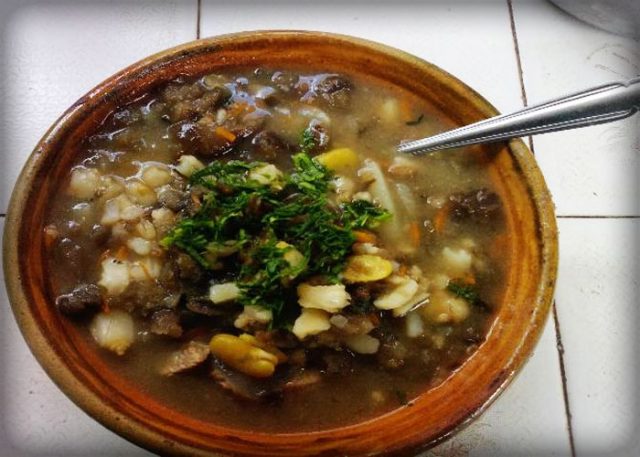 What is it: A traditional soup made from chalona (lamb meat), potato flour (chuno), potatoes, oregano, carrots, and onions.
What does it taste like: Popular across the country, this healthy and flavorsome hot soup tastes best when served in a clay dish and eaten with a wooden spoon.
3. Cuñapé – A perfect snack preparation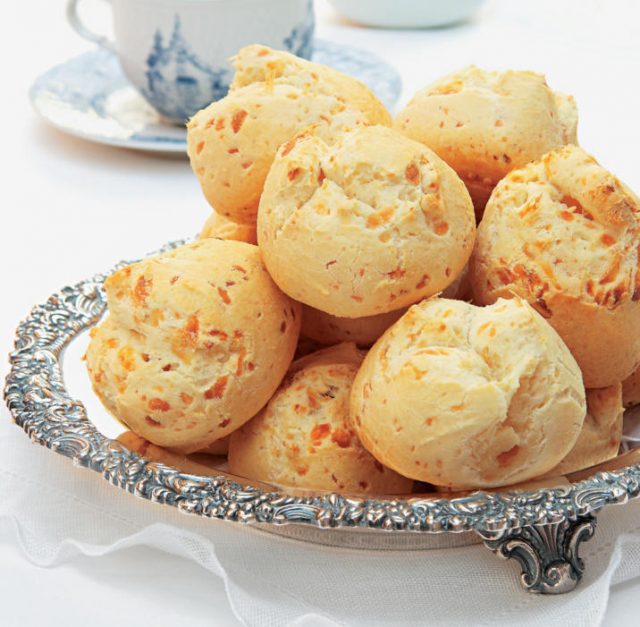 What is it: A baked bread ball made of cheese, yucca starch, egg, and milk.
What does it taste like: Step into an abundance of yummy cheese filling and enjoy with hot coffee. It will be a pity if you don't give these spongy soft bread balls a try!
4. Fricasé – A wholesome stew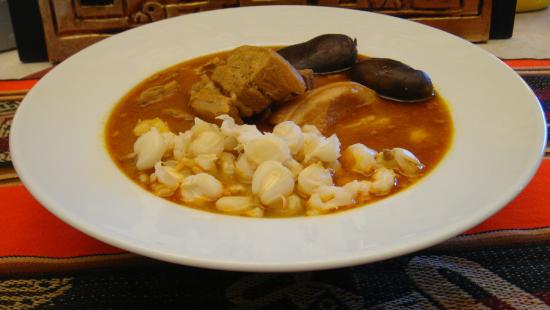 What is it: A healthy stew made of pork meat and spices like ground cumin, garlic, oregano, and cayenne pepper.
What does it taste like: Cherish this subtle stew thickened with breadcrumbs and served with broth.
5. Silpancho – A famous Bolivian meal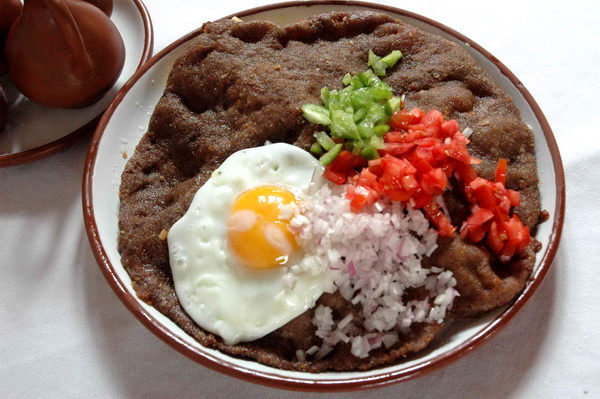 What is it: Layers of white rice, boiled potatoes, and meat with excellent toppings of fried egg and salsa.
What does it taste like: An authentic dish from central Bolivia, Cochabamba, this is a wholesome preparation to dig in to. Forget your diet regime for a while and get the enthralling taste of this spicy and savory dish, available in a plethora of variations.
6. Pique Macho – A savory main dish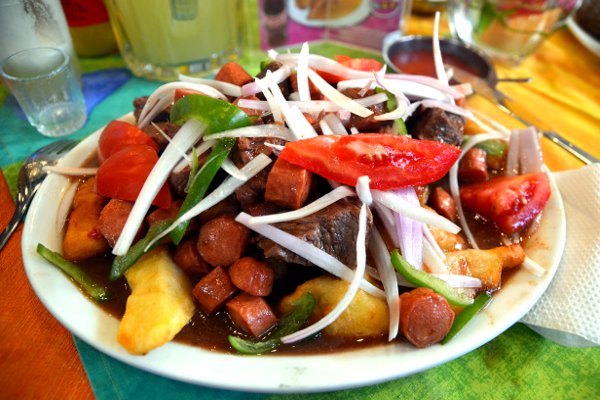 Boliviancookbook.Wordpress.Com
What is it:An excellent amalgamation of hot dogs, steak, onion, tomatoes, jalapeno, vinegar, and other spices, garnished with boiled eggs and salad.
What does it taste like: Another Cochabamba dish with lots of mayonnaise and sauce, to tickle your tongue with pleasure. Add locoto (chili pepper) for a spicier version and consume along with a glass of beer.
7. Puchero de Carnaval – A typical holiday food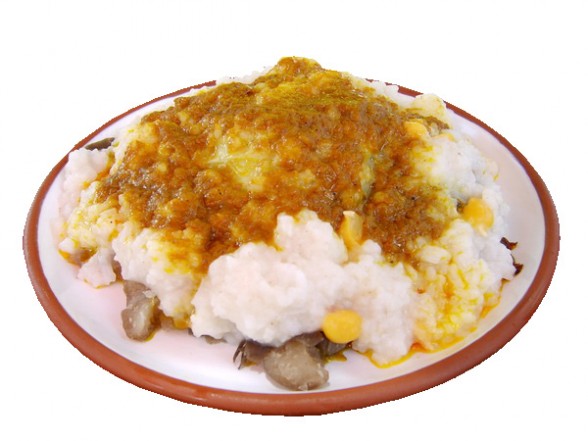 Boliviancookbook.Wordpress.Com
What is it: Brisket, chickpeas, cabbage, potatoes, and celery sticks are cooked and served with yellow sauce and rice.
What does it taste like: A ubiquitous dish for any festive season, the vegetables and brisket offer a balanced taste altogether.
8. Majao or Majadito – A popular main dish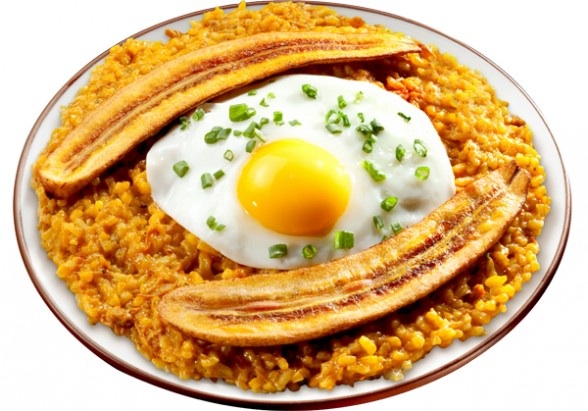 What is it: Cooked beef and rice accompanied by tomato and onions and served with fried plantains and eggs.
What does it taste like: The best possible way of blending three different flavors of plantains, beef, and eggs, making it an ideal option for both lunch and dinner.
9. Chicha de Maní – A traditional beverage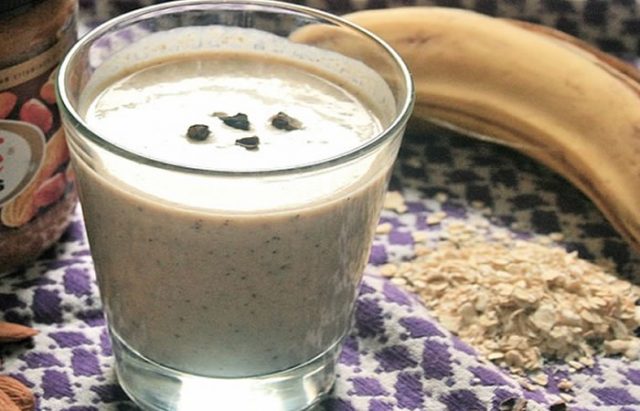 What is it: Blend of peanut, quinoa, coconut, almonds, and rice, sweetened with sugar.
What does it taste like: While enjoying a true Bolivian three-course meal in any restaurant, seal the deal of your meal with this drink. The strong flavor of peanut is just the thing that should not be missed.
10. Sandwich de Chola – An ideal party dish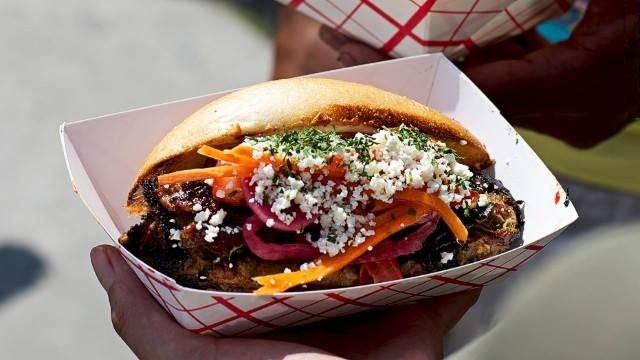 What is it: Sandwich stuffed with cooked pork shank, pickled vegetables, garlic, onion, carrot, and pepper pods with a tinge of lemon. Named after native Bolivian peasant women, often referred to as "Cholitas", this is an extraordinary delicacy of La Paz.
What does it taste like: This irresistible street food tastes excellent with llajwa or hot sauce.
11. Choripan – A fine breakfast item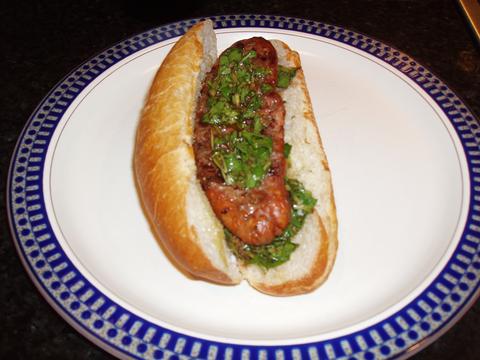 What is it: Small toasted roll sandwich with grilled sausage and spicy salsa.
What does it taste like: Good enough to make you appreciate the local cuisine of Bolivia, just a single bite, and let the sandwich do the talking for you!
12. Mocochinchi or Cold Peach Cider – Another beautiful beverage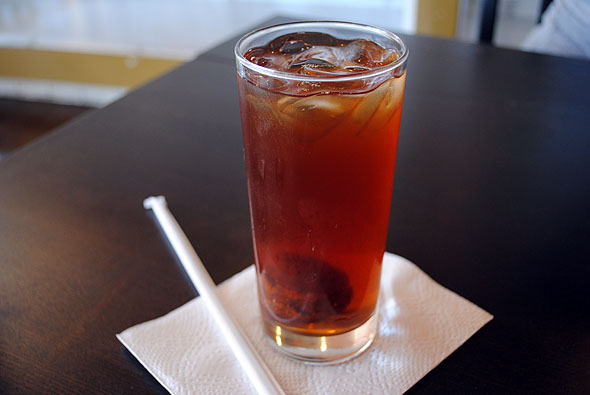 What is it: A drink made of peach, raisin, orange, lemon, and cinnamon.
What does it taste like: This drink will suffice your craving for sweetness with the delicate taste of juicy peaches. For the utmost effect, have it chilled.
13. Picante de Pollo – A treat for chicken lovers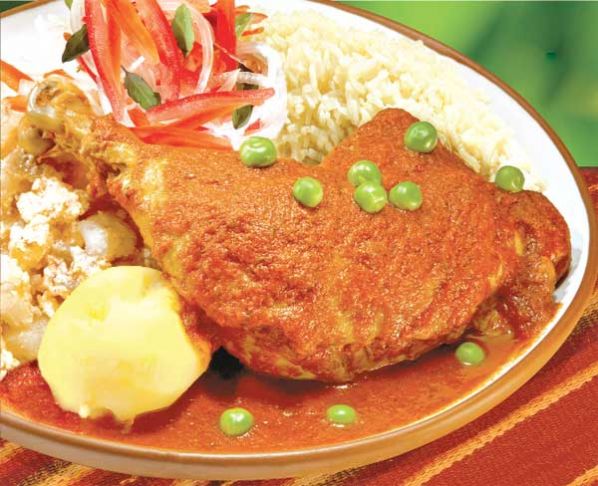 What is it: A compact preparation of chicken, rice, and boiled potatoes in thick sauce adorned with sprinkled parsley.
What does it taste like: Originated in the western province of Bolivia, this lip-smacking spicy item is appreciated by food connoisseurs across the globe.
14. Buñuelos Bolivianos – A hearty dessert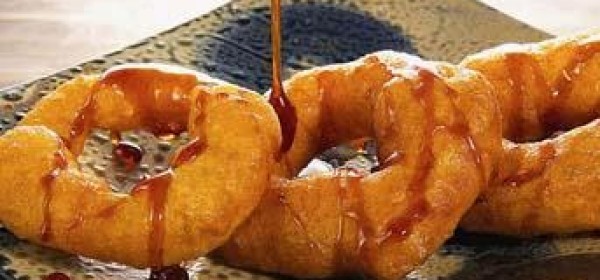 Boliviancookbook.Wordpress.Com
What is it: Hot golden fried dough prepared with yeast, egg, milk, and anise seed.
What does it taste like: Often served with syrup or honey for a sweet taste, you can expect crispness throughout the crumbling.
15. Tucumanas – A crispy, crunchy empanada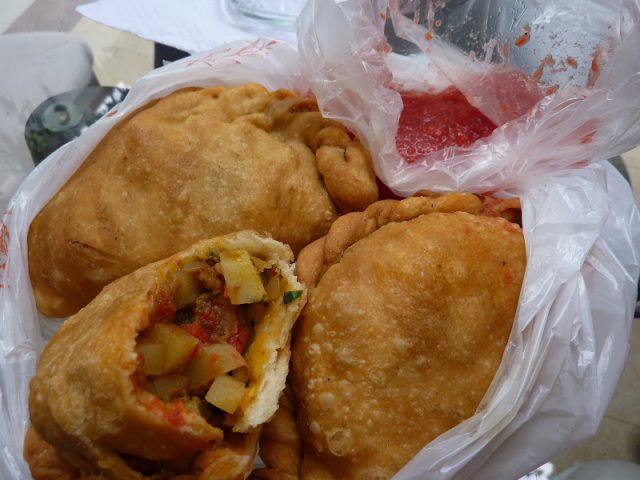 Boliviancookbook.Wordpress.Com
What is it: A classic pastry item, using either vegetables or steaks as fillings according to individual choice.
What does it taste like: Resembles saltenas, the only difference being that tucumanas are deep fried and not baked.
16. Chuflay – A refreshing mixed drink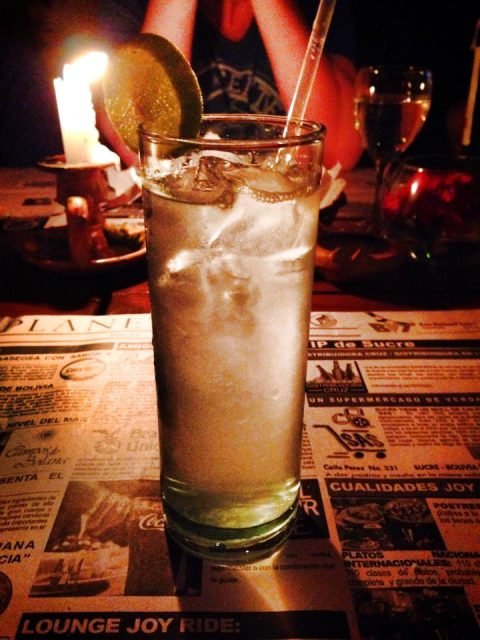 What is it: A mind-blowing mixture of ginger ale and singani, served chilled with ice cubes and pieces of lemon as garnishing.
What does it taste like: You will find this traditional drink during any festive seasons and at wedding parties. If you are up for a different, yet fruity flavored drink, this is the one to look for.
17. Papas Rellenas – A potato pleasure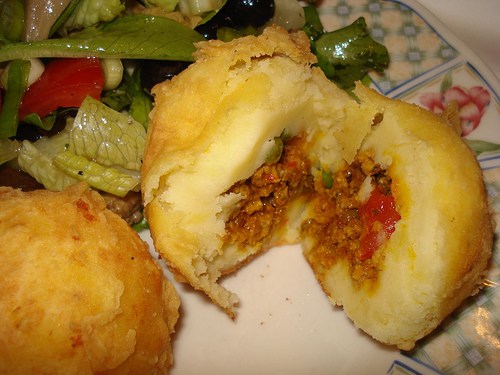 What is it: Deep-fried potato balls stuffed with ground beef, garlic, onion, and bell pepper along with other spices.
What does it taste like: A must try, especially if you are a snack lover, this one is going to win your heart with its crunchiness. Have this as a morning or evening delight alongside your coffee.
18. Salchipapa – Fried snacks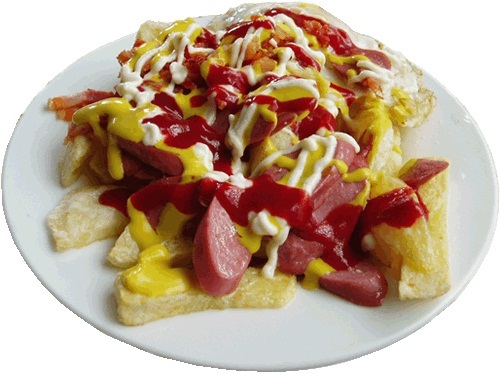 What is it: Fried sausage and potatoes served with coleslaw. Ideally teamed up with fried sausages, the name of this dish has been derived from the Spanish words "Salchicha" and "Papa", implying sausage and potato.
What does it taste like: Do French fries need any introduction? This preparation is a crunchy one with a fine taste of sausages.
19. Sopa de Mani – A delicious soup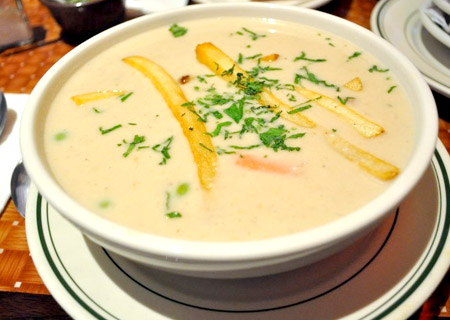 Boliviancookbook.Wordpress.Com
What is it: A hearty soup with either chicken or beef, alongside vegetables and spices.
What does it taste like: Served with fried potatoes and hot sauce, this is a perfect item, especially for holiday seasons.
20. Masaco de Platano – A tea-time essential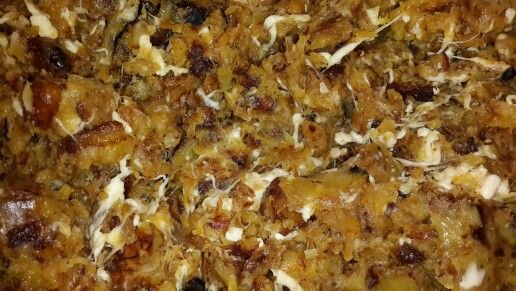 What is it: Warm mashed plantains served with ground beef, making it a must with tea or coffee.
What does it taste like: Hot and tasty, this snack is popular for its delectable flavor.
As a South American country, Bolivia is blessed with numerous amazing dishes, making it impossible to enlist them all. Still, the above-mentioned list is a small endeavor to give you a peep into the land of this enriched cuisine.