Chilean cuisine has been evolving for a long time with distinctive influences from Spain, France, Italy and Germany. Also, the country's geographical proximity to the Pacific Ocean is mirrored in this cuisine through a random inclusion of seafood.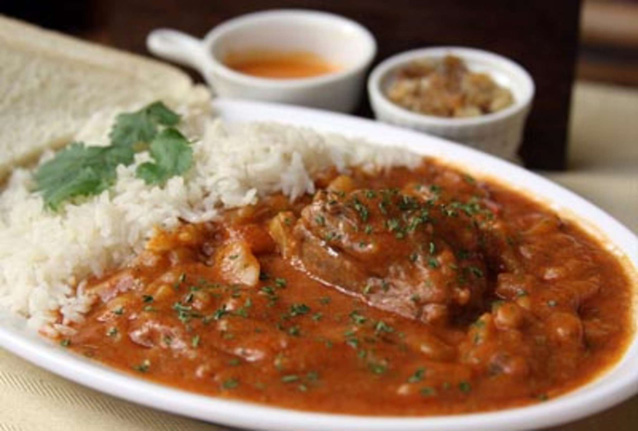 1. Barros Luco – A typical breakfast food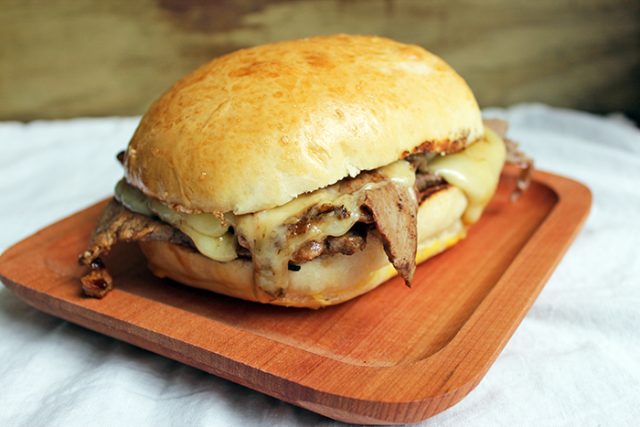 What is it: A traditional sandwich named after the Chilean president Ramón Barros Luco as this was his favorite sandwich. Locals enjoy experimenting with various kinds of bread for their sandwich, so much so, that it makes them the second-highest bread consumers in the world.
What does it taste like: Basically, a hot sandwich with a rich taste of beef steak and cheese is served into small pieces.
 2. Charquican – A traditional Chilean food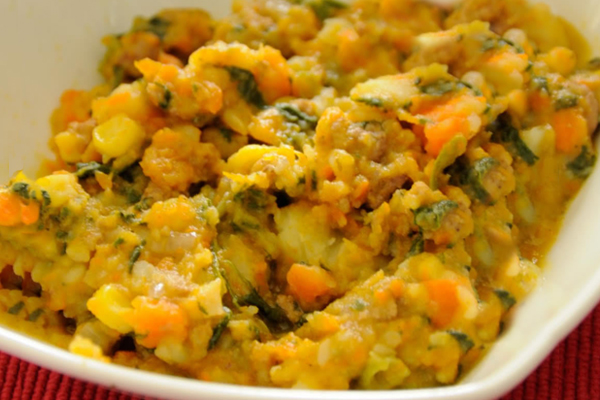 What is it: A typical stew preparation of central Chile, this rightly reflects the culinary influence of native people. The term "charqui" denotes dried beef, which is a major ingredient of this preparation.
What does it taste like: Enjoy the steamy hot stew and engross into the mixed taste of beef, potatoes, carrots, and spices.
3. Carbonada – A famous meaty food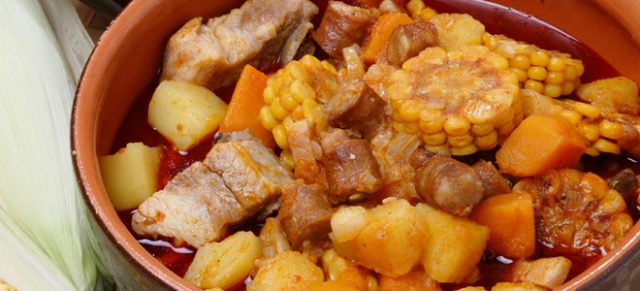 What is it: Cooked beef with rice, onions, pumpkins, and potatoes. A wholesome food to bank upon at any point of time.

What does it taste like: Served hot with frozen corn and green beans, the broth, and well-cooked beef creates a heavenly taste altogether.
4. Empanadas – A Chilean street food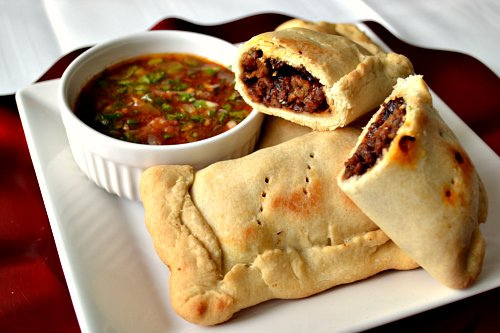 What is it: Tasty dough with a filling of seafood, beef, or just vegetables. Apart from restaurants, you can find them in street food counters.
What does it taste like: Available in both baked and fried forms, its taste primarily depends on the sumptuous filling.
5. Humitas – An authentic delicacy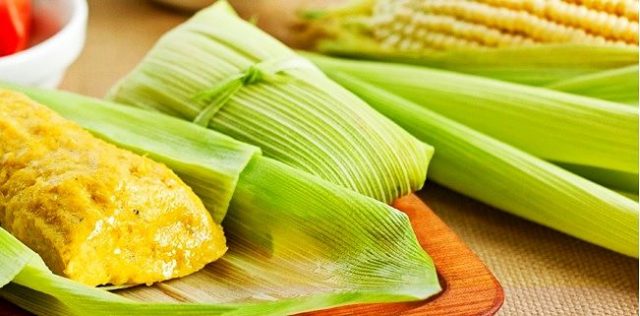 What is it: A central Chilean preparation of baked corn wrapped with corn husks.
What does it taste like: This is a savory item, spiced up with chili pepper, paprika, and tomatoes.
6. Pastel de Choclo – Their traditional pie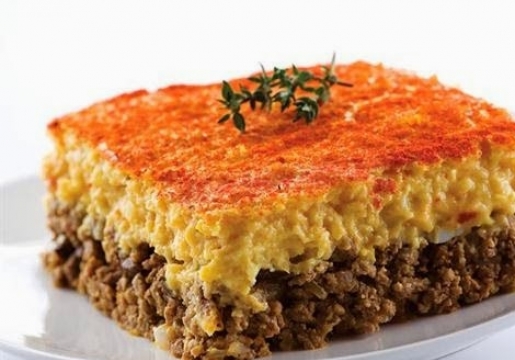 What is it: A classic quiche with beef, chicken, corn, and spices.
What does it taste like: Get ready to drool over the beautiful dish served with boiled eggs. The zesty flavor of the pino (filing) of the pie will win your heart right away.
7. Palta Reina – A lip-smacking preparation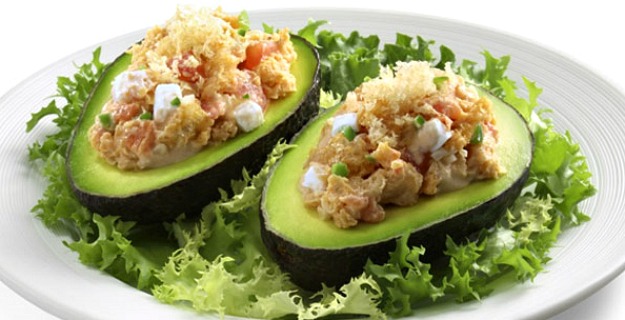 What is it: Tuna, prawns, and eggs are stuffed in avocado slices.
What does it taste like: Served with some tinges of lemon, this salad is sure to hit your taste buds with its invigorating flavor.
8. Congrio Frito – A fish fry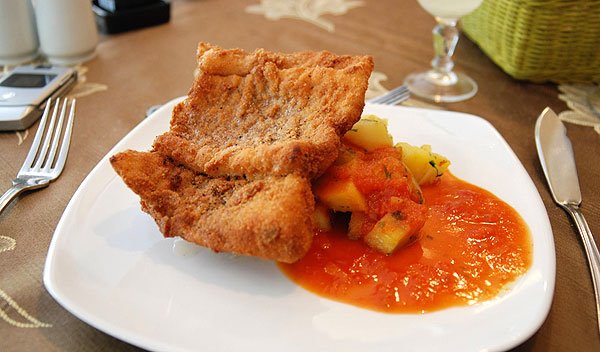 What is it: Fried fillets of either cod or any white fish. Congrio refers to fish, while frito means fried in their local language.
What does it taste like: This crispy snack enhanced with black pepper and pieces of lemon is worth a try.
9. Pan de Pascua – A Christmas special item
What is it: A typical cake with lots of fruits and rum. The term Pascua in Chilean language refers to Christmas, which is why this cake is traditionally eaten around this festive season.
What does it taste like: The soft and spongy cake is enhanced with lots of nuts and fruits which will make you fall in love with it.
10. Pollo Arvejado – A chicken preparation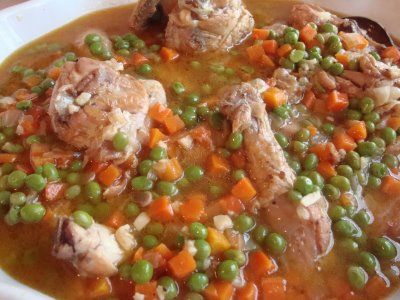 What is it: Chicken cooked with green peas, carrots, and spices. A hearty preparation is often considered as a main dish.
What does it taste like: Besides ensuring your nutrient intake, it satisfies your tongue and soul with its zesty flavors.
11. Mote Con Huesillo – A refreshing drink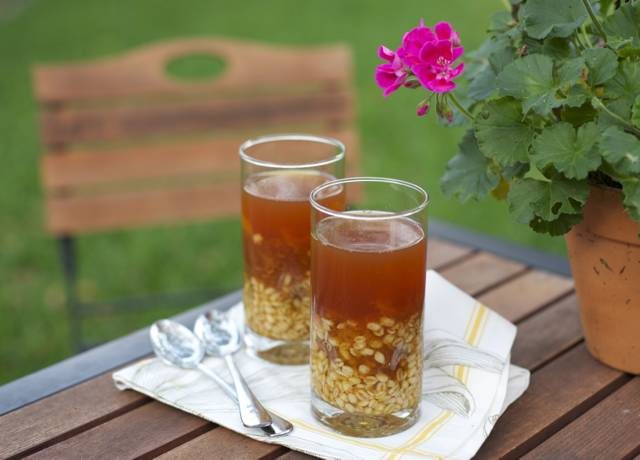 What is it: A non-alcoholic drink prepared from peaches and wheat. Perfect as a summer drink, this is sweetened with honey or sugar. Usually served cool, the term huesillo means hydrated peaches. For a variation, you may try the drink served with dried peaches known as descarozados. So, if you are traveling to Chile in summer, this drink is a must-try.
What does it taste like: This is a refreshing drink for your summer days with a beautiful flavor of peaches.
12. Pantruca – A popular soup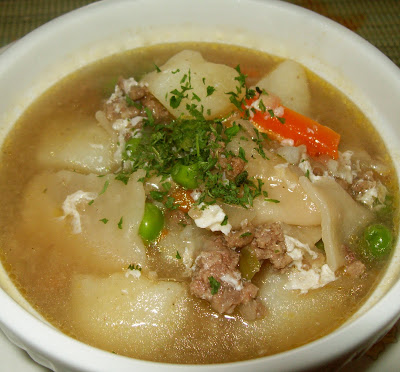 What is it: A dumpling soup served fresh and warm.
What does it taste like: Served with sprinkled parsley, all you need to do is to sip and munch and enjoy the taste of beef and chicken stock.
13. Pebre – A spicy salsa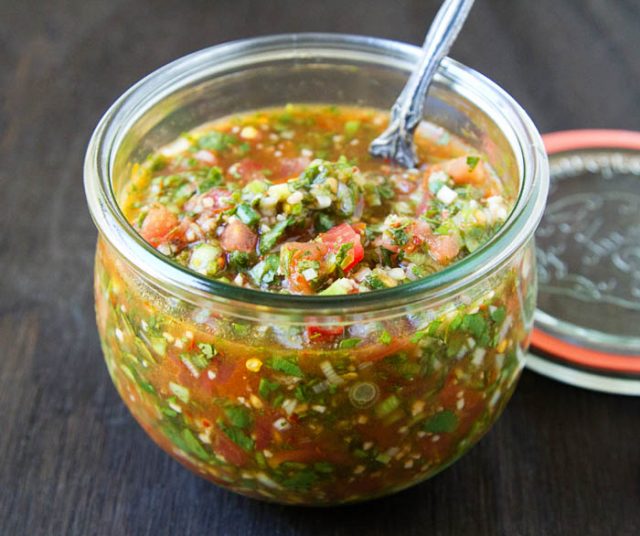 What is it: Pebre or Chilean chili salsa is a spicy condiment mostly used as a spread.
What does it taste like: Since it has tomatoes, cilantro leaves, and chili sauce, it is favored by locals as the taste enhancer for any meat preparation.
14. Milcaos – A potato delicacy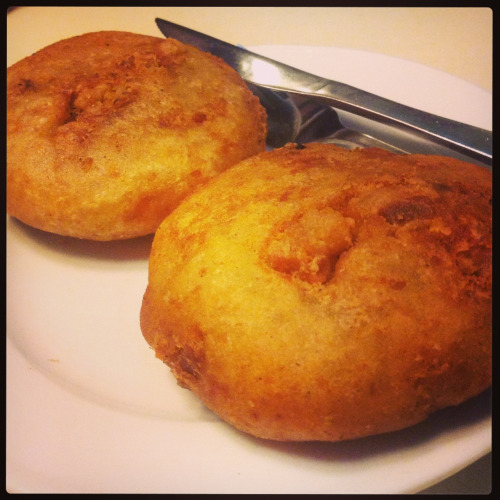 What is it: Golden-brown potato pancakes.
What does it taste like: Entirely crunchy, these are best complimented by dollops of sour cream or sauces. Hotter the better! So make sure to consume them while they are freshly baked and fried.
15. Arrollado de Chancho – A pork variation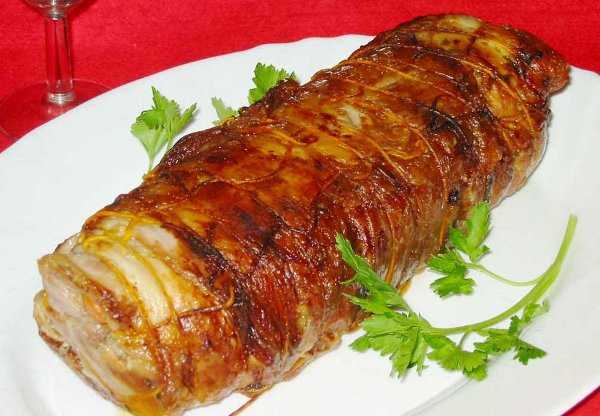 What is it: A spicy roll stuffed with cooked pork.
What does it taste like: The meaty flavor of this roll makes it a fantastic choice for you. Imagine the taste of finely cooked pork with a rich garlic paste all over it! Irresistible, isn't it?
Now that you are guided in a direction, what's the point of delaying? Go on and start binging on the authentic, aromatic, and flavorful Chilean cuisine.