Finnish culinary involves continental gastronomical experiments and the country's own inputs combined together. While they prefer pork, beef, reindeer for meaty preparations, they balance their appetizers and desserts nicely with berries (all kinds of), milk, and rye. Soups are not merely starters, rather a sumptuous meal themselves.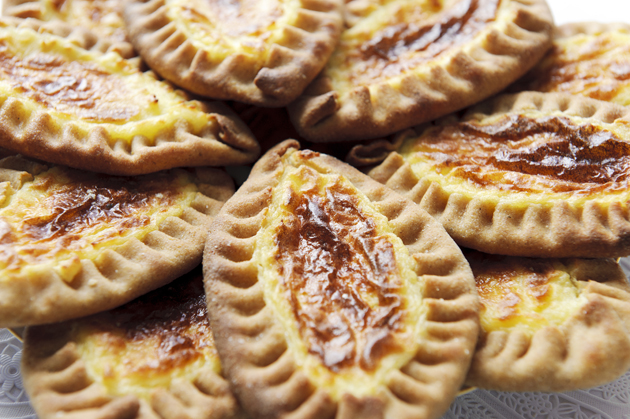 Best Foods from Finland – A Brief Guide
1. Kalakukko – A Finnish Breakfast Essential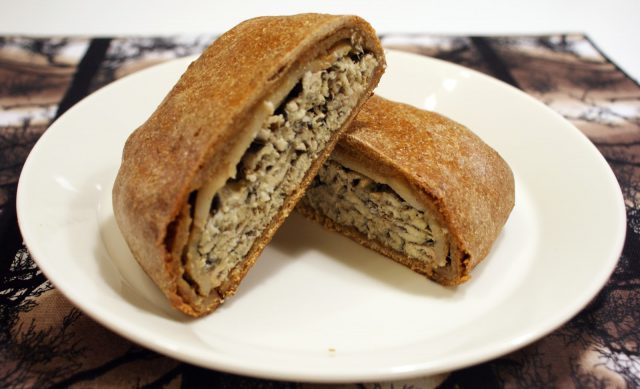 What is it: Baked fish inside bread loaf. European perch or vendace are common choices for its filling, but salmon is also used frequently. Sometimes the fish is also accompanied by bacon, seasoned with salt. In some variations, potatoes and swede even replace the fish.
What does it taste like: The savory taste of the pie is often enhanced when consumed with buttermilk. The moist filling,(due to the baking) and the soft bread together create a delectable taste.
2. Kaalikaaryleet – A Typical Finnish Food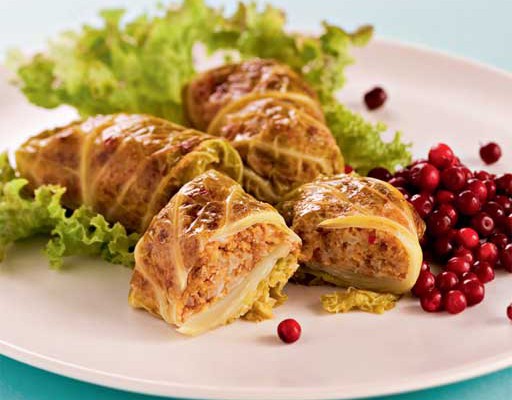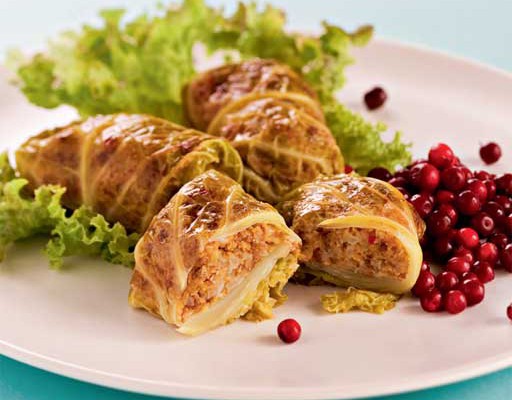 What is it: Cabbage rolls stuffed with meat, rice, and ground beef. This could also be a vegan preparation when made without meat.
What does it taste like: The cabbage and the meat produce a savory taste.  As locals prefer to have lingberry jam along with it, expect sweetness as well.
3. Mämmi – An Easter Delicacy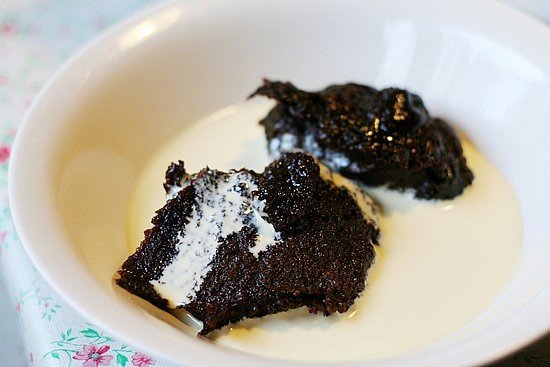 What is it: A dessert prepared from rye flour, malted rye, seasoned salt, water, and orange peel. Traditionally this is consumed during Lent and Good Friday, as its laxative properties is believed to purify one's body. Presently, it is more commonly available over the counter than made at home.
What does it taste like: The aromatic sweetness of this preparation gets doubled when topped with cream and sugar.
4. Karjalanpiirakka or Karelian Pie– The Traditional Finger Food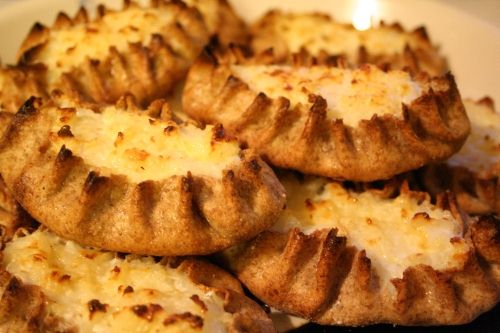 What is it: Also known as Karelian pirogs or Karelian pasties, this is a crust made of rye with a rice filling.
What does it taste like: The crispy base and the soft topping are a great duo to impress your taste buds. This is normally eaten at normal room temperatures along with egg butter.
5. Pulla – A Popular Finnish Food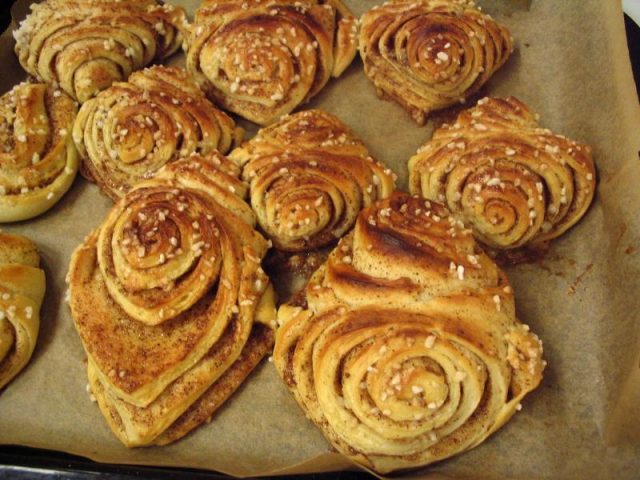 What is it: Cardamom bread alternatively called Biscuitia and Nisu. Sometimes there are raisins, almonds, vanilla icing, and walnuts. Its braided look sometimes forms a circular shape. Other variations may come with butter and sugar toppings. When there is whipped cream and almond paste on the cake, it is known as Laskiaispulla and is a Shrove Thursday favorite.  Finnish people serve this into thin slices during auspicious ceremonies. However, a small pulla can be consumed whole and does not require to be cut into pieces.
What does it taste like: The cardamom flavor, being the most prominent taste, is nicely complemented with a cup of hot coffee. Generally sweet, but the taste depends on the variations of the recipes.
6. Tippaleipä – The Vappu Essential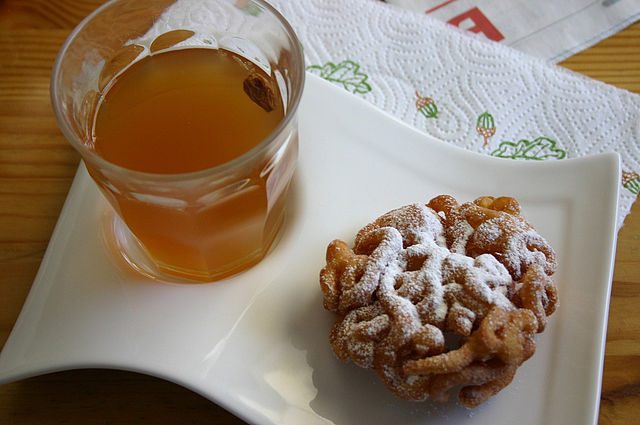 What is it: Literally meaning bread droplets, this is a golden brown fried cake with a shape of a bird's nest. The batter, used for this, is poured through a funnel, (hence it is also known as the funnel cake) in a round pattern on hot oil. During the May Day or Vappa, this cake is eaten with an alcoholic beverage, sima.
What does it taste like: The crunchy cake has a sugary taste due to the powdered sugar it is served with. When whipped cream, jelly or fresh fruits are used as its topping, it tastes accordingly.
7. Merimiespata – Finnish Stew for Winter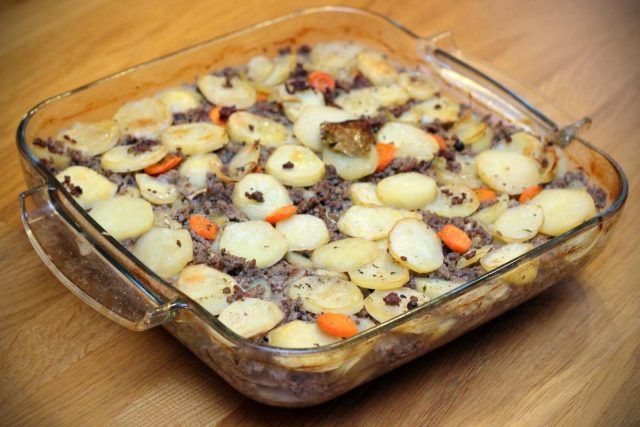 What is it: A stew item prepared from beef cubes, beer, potatoes, mushrooms, onions, and bay leaves.
What does it taste like: This warm and zesty preparation is perfect to have with pickled beets and bread.
8. Piparkakut – A Christmas Favorite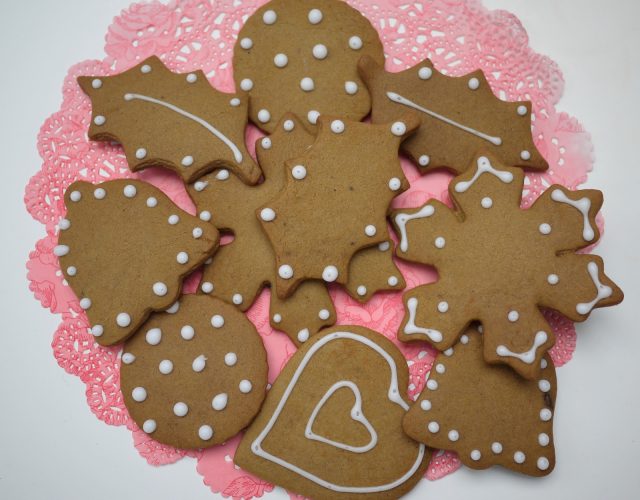 What is it: Gingerbread cookies in different shapes. Christmas in the land of Santa clause is not complete without having such cookies.
What does it taste like: The baked item is usually crunchy but there are softer variations as well. The subtle mixed taste of cinnamon, cloves, and dark corn syrup is also there.
9. Riisipuuro – A Festive Dessert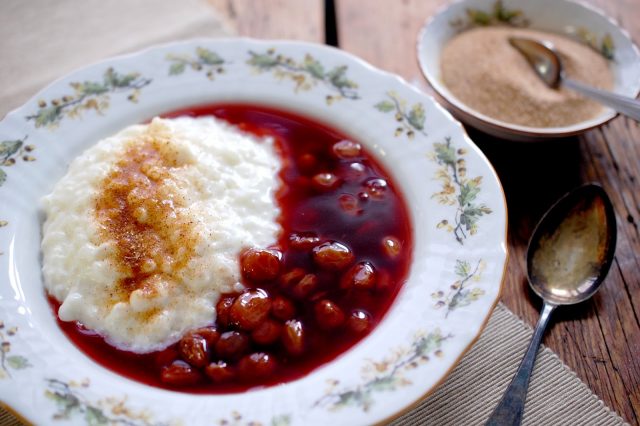 What is it: Rice pudding famous for an indispensable part of the Finnish New Year celebration. The combination of milk, butter, and rice is good enough to be a staple food.
What does it taste like: Whipped cream, cinnamon, and sugar make the pudding even sweeter. This hearty and healthy meal is commonly eaten when cool.
10. Mustamakkara – Finnish Blood Sausage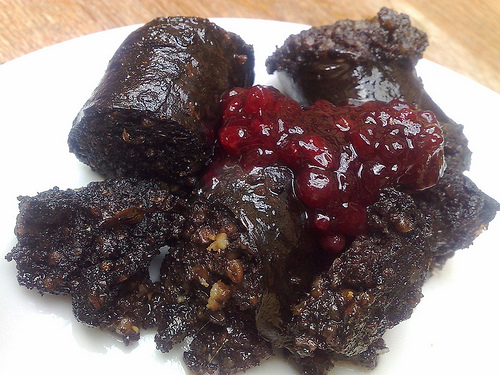 What is it: Black sausage prepared from pork fat, pig blood, oatmeal, flour, and crushed rye. This is equally famous as a street food and a homemade one.
What does it taste like: Lingonberry jam being a common accompaniment of this preparation accentuates the soft yet chewy sausages.
It is because of the diversity that Finnish people manage to have unique and special dishes for their every occasion. Like other European countries, they have imbibed variations regarding sausages or marakka, like some are grilled (grillimakkara) and some are not. Also, their choice of meatballs or lihapullat conforms to the fact that they welcome other cuisines as well. The demand for Kosher foods and Halal meat prove the fact once again.