Desserts are an inseparable part of the French cuisine, reflecting the culinary tradition at its best. Their mouthwatering taste and delicious appearance have earned the sweet and caramelized preparations a global recognition. Here are some handpicked dessert items of France to please your sweet tooth.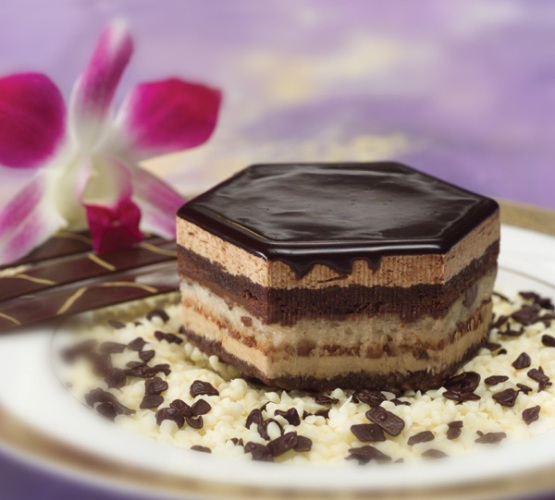 1. Clafoutis – An authentic French cherry dessert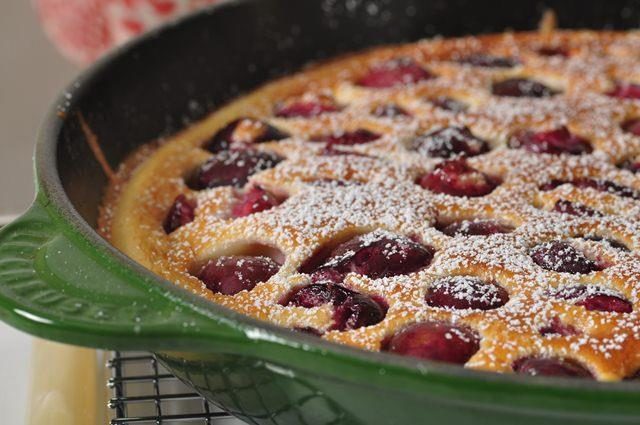 What is it: Sometimes spelled as clafouti, this is a baked preparation having black cherries as the main ingredient. For variations, locals sometimes use pears, plums, cranberries, and apples.
What does it taste like: The arresting flavors of cream, sugar, and flan batter is sweet enough to rule your heart. It is served warm to balance the excess sweetness.
2. French Apple Tart – A classic eggless preparation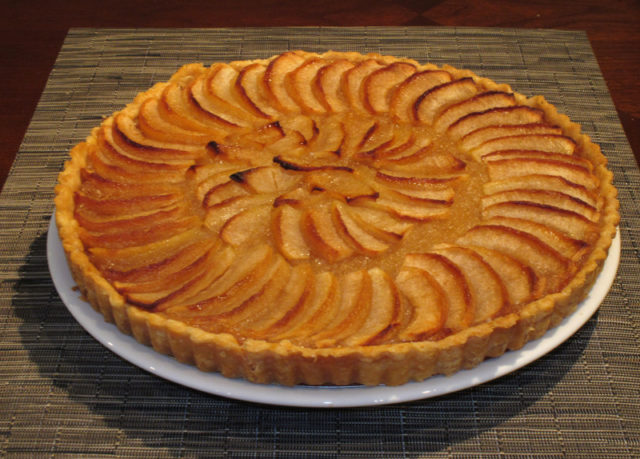 What is it: A pastry crust sweetened with apple sauce, garnished with caramelized apple pieces, and served with apricot jelly.
What does it taste like: The crispy crust offers a buttery flavor with a domineering taste of apple.
3. French Silk Pie – A famous French dessert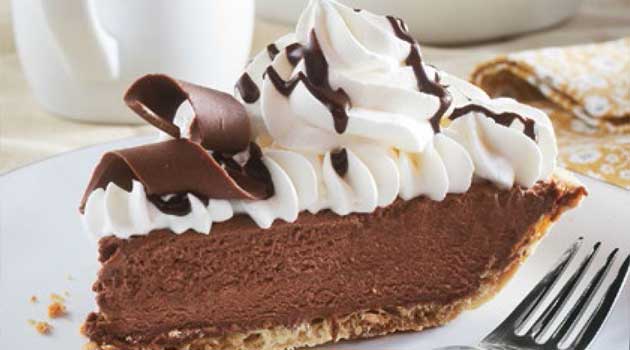 What is it: A pie prepared from pecan, flour, sugar, and salt.
What does it taste like: The sumptuous filling of this pie owes its flavor to chocolate, vanilla extract, eggs, and salted butter.
4. Financier – A popular preparation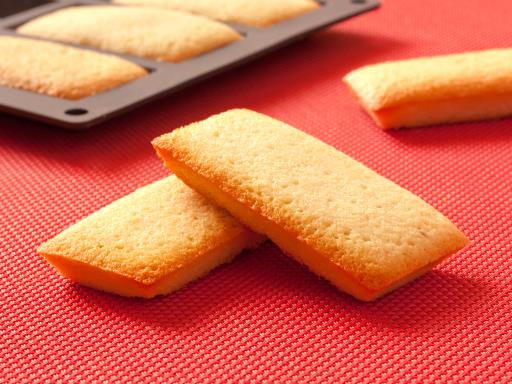 What is it: A rectangular almond cake having been initially prepared by nuns, became famous during the 19th century.
What does it taste like: The crunchy exterior is paired with a mixed flavor of almond, eggs, and sugar with a further enhancement of beurre noisette (warm sauce). Due to its soft and sweet taste, the healthy item is consumed in the morning and afternoon.
5. French Apple Dessert Square – A traditional sweet delight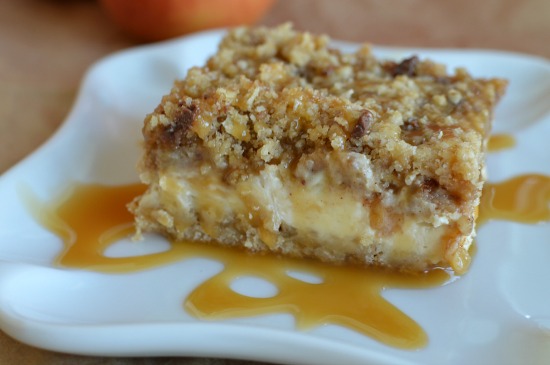 What is it: A golden brown square cake.
What does it taste like: This enticing combination of apple, butter, nutmeg, cinnamon, and milk will make you speechless with its sugary flavor.
6. Macaron – Petite sweet biscuits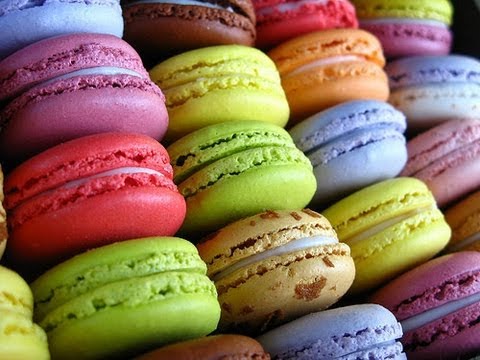 What is it: A sweet delicacy made from eggs, almonds, white sugar, and food color.
What does it taste like: The crispy macarons, endowed with an intense sweetness, go smoothly on your tongue and leave a unique flavor.
7. Crème Caramel – A fancy French custard dessert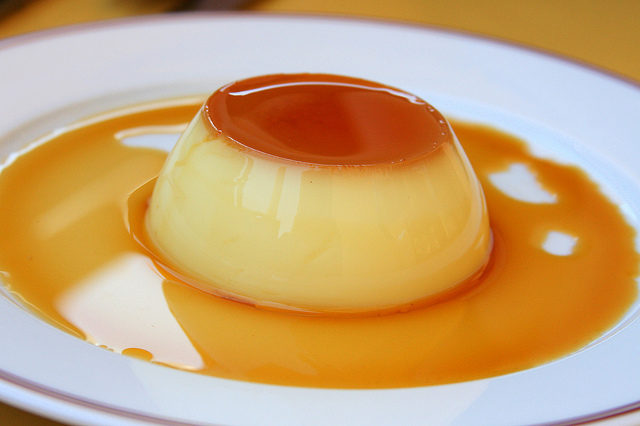 What is it: This caramel pudding comes with caramel sauce on top and is often cooked in ramekin bowls.
What does it taste like: The blend of egg yolks, heavy cream, and milk produce a unique flavor, making it an excellent dessert delicacy to finish the meal with.
8. Beignet – Their fritter or pastry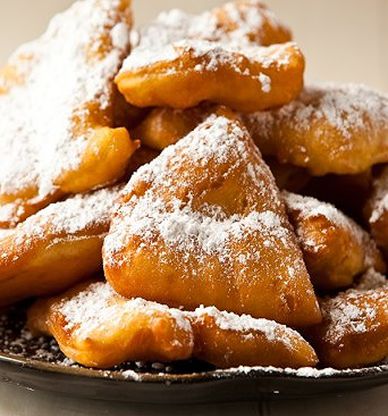 What is it: Fried dough sweetened and softened with sugar, eggs, and milk.
What does it taste like: The more you crumble beignets, the more you realize the fine-tuning of the ingredients.
9. Bûche De Noël or Yule Log – A Christmas dessert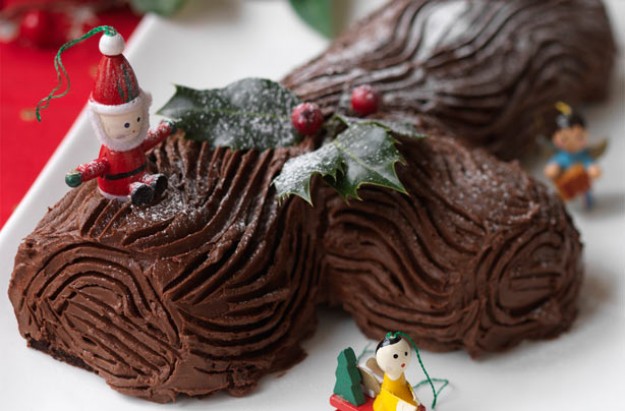 What is it: Cake, traditionally served during Christmas and wedding ceremonies, come up with chocolate buttercream, raspberry jam, and many more sweet ingredients. Moreover, it is made to look like a log and further garnished with ice cubes.
What does it taste like: You will be craving for more once you taste this soft and sweet cake.
10. Blancmange – A sweet pleasure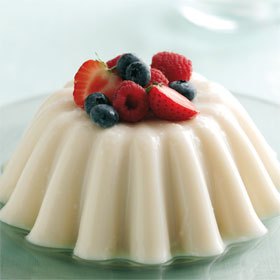 What is it: Blancmange or the 'white dish' is a gelatin-based jelly dessert.
What does it taste like: Flavors of cornstarch, gelatin, and milk, teamed up with almond, create a divine taste inside your mouth.
11. Charlotte – A trifle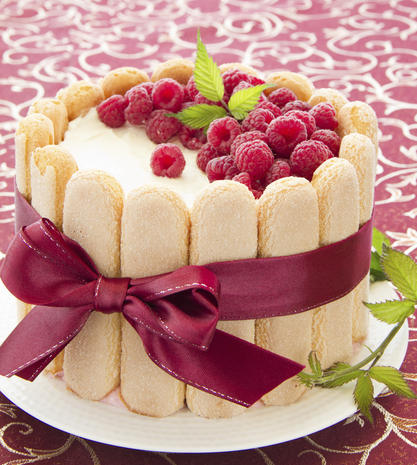 What is it: Popularly known as "ice-box cake", this is a perfect item prepared with either fruit extracts or cream. For the chocolate variation, mousse is used for the fillings while there are charlottes made of custard instead of fruits.
What does it taste like: Fruits like strawberry and banana enhance the cake to a great extent, giving an optimum sweetness to you. Equally tasty in both hot and cold form, the whipped cream and custard will entice you to have more.
12. Dacquoise – A fine delicacy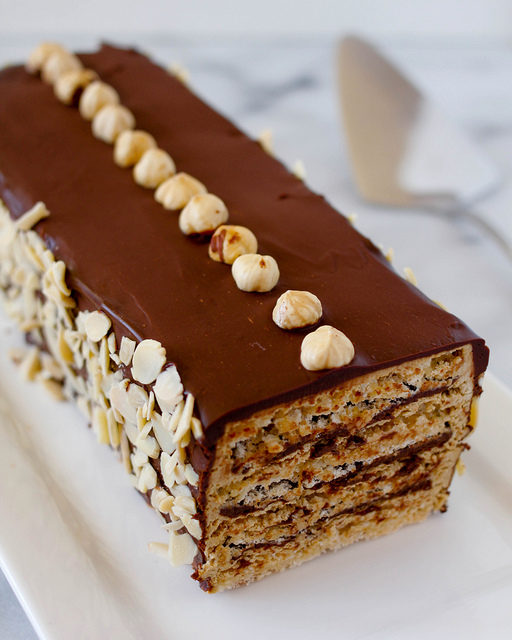 What is it: A mousse cake, initially made by a professional chef Mr. Fernand Point, derived its name from the French word dacquois
What does it taste like: Each layer of this cake offers a rich combination of hazelnuts and almond, complemented with buttercream. Locals prefer to have this chilled alongside fresh fruits.
13. Dame Blanche – The French sundae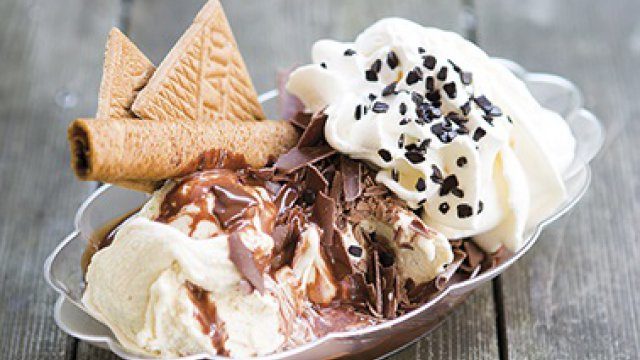 What is it: Denoting "white lady", this is a blend of ice cream, chocolate, and whipped cream.
What does it taste like: Delicious and sweet, this is a must in a three-course meal, especially during summer days.
14. Floating Island – An Easter delicacy
What is it: Floating egg whites on custard sauce.
What does it taste like: The amalgamation of milk, vanilla extract, and egg whites result in an unmatched taste, accentuating the sweetness.
15. Galette Des Rois – A typical festival item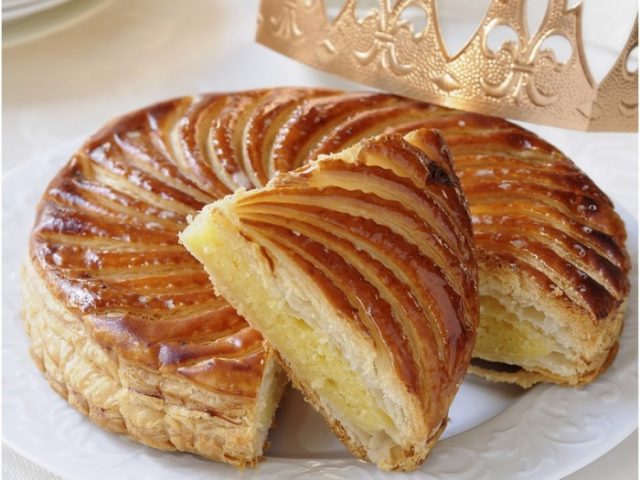 What is it: Commonly known as "king's cake", "kings' cake," or "three kings cake," this is a puff pastry with fillings of fruits and chocolate. A bean or statuette of baby Jesus is customarily hidden inside the cake, and the individual who finds it needs to follow certain rituals afterward. This cake is traditionally consumed to mark the auspicious event of Epiphany.
What does it taste like: The thick yet soft cake presents a subtle and tender taste of fruits, eggs, and butter.
16. French Vanilla Mousse – A vanilla preparation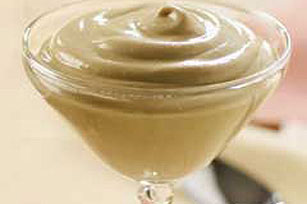 What is it: A blend of vanilla extract, whipped cream, and milk.
What does it taste like: This soft item wins your heart with its basic vanilla flavor along with an underlying taste of milk.

17. Petit Gâteau– A chocolate delight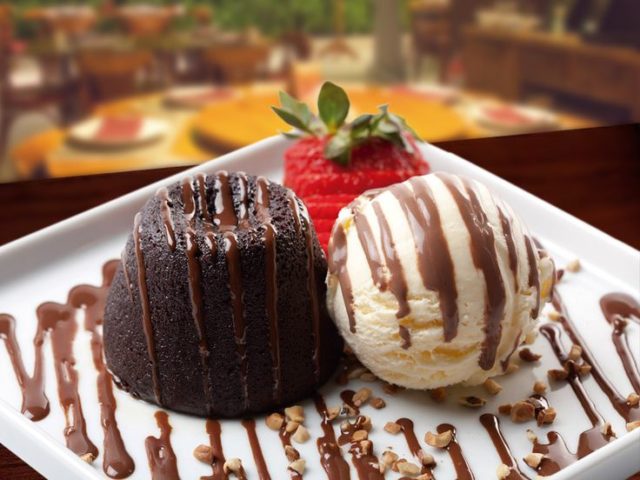 What is it: A chocolate cake accompanied by gelatin, mint leaves, eggs, and cream.
What does it taste like: A hot filling inside a chilled cake is as delicious as it sounds. Have this crunchy cake with a vanilla ice-cream and enjoy the taste to its best.
18. Trubochki – The horn dessert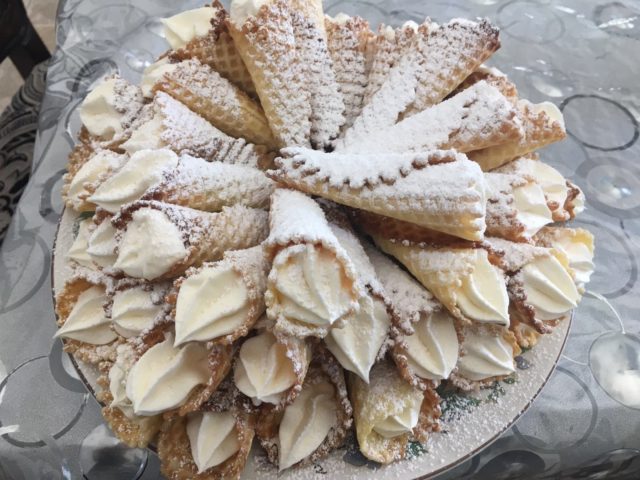 What is it: Horn-shaped pizzelle with a filling of cream.
What does it taste like: The crusty and crispy exterior is well-balanced with flavors of vanilla, milk, and eggs. Sprinkle some sugar before consuming to enhance the sweetness further.
19. French Lemon Tart – A tangy orange dessert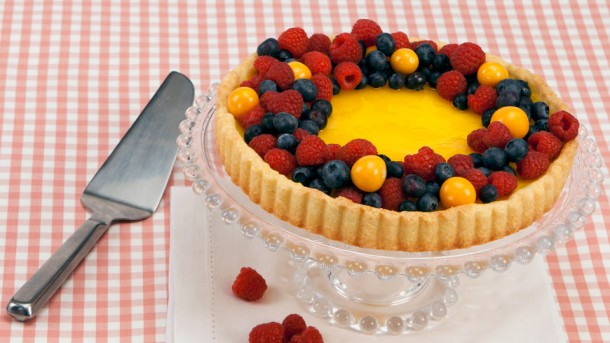 What is it: A tart with a filling made of eggs, lemon juice, and cream.
What does it taste like: With every bite, you will relish the taste of baking beans with a strong citrus flavor. You may have this with fresh cream or yogurt.
20. Moelleux Au Chocolat – Another delicious cake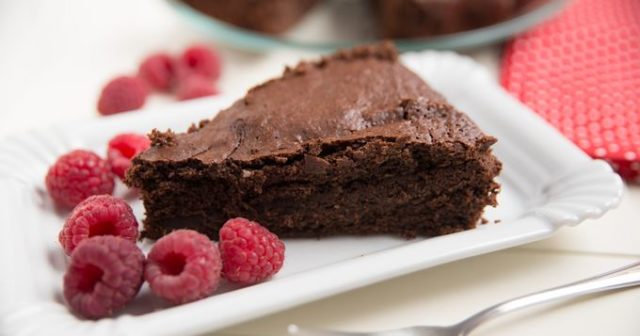 What is it: Also known as "chocolate moelleux", "chocolate fondant", and "chocolate lava cake", this is a soft cake prepared from eggs, butter, and sugar besides chocolate.
What does it taste like: The choco flavor is complemented with raspberry while serving. You will enjoy the warm liquid inside the cake while crumbling away from the soft cake.
21. Mille-Feuille – A common pastry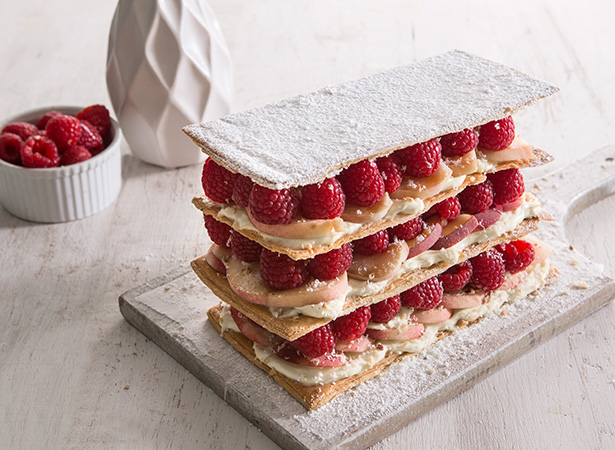 What is it: Alternatively known as "Napoleon," this is a traditional three-layered puff pastry.
What does it taste like: The crispy and crunchy item, laden with pastry cream and crumbs, offers multiple flavors in one bite. Some people also use spinach or cheese to make it more flavorful.
22. Red Velvet Cake – A Valentine's Day special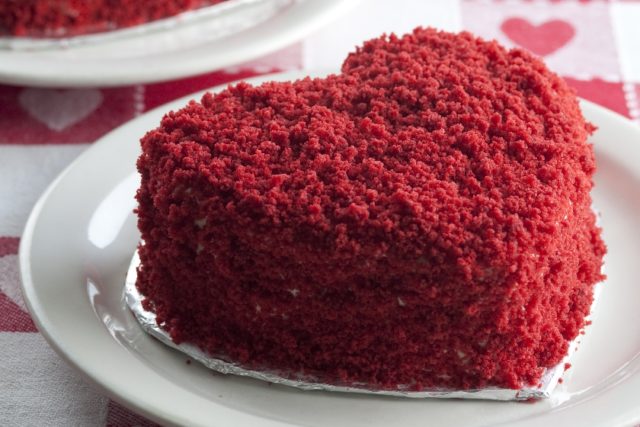 What is it: Crimson colored cake with layers made of chocolate. Due to its attractive shade, it has become a favorite to celebrate Valentine's Day besides other traditional ceremonies like Christmas.
What does it taste like: The topping of cream cheese melts in your mouth slowly while you enjoy the mixed flavor of beetroot and buttermilk.
23. Pâte Feuilletée – A simple pastry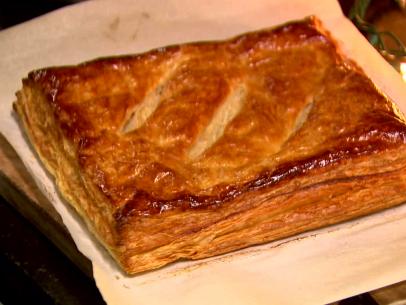 What is it: A well-baked result of a flour and butter mixture. Commonly used as the primary ingredient for other preparations, locals sprinkle sugar over it before serving.
What does it taste like: Fluffy and crunchy, this pastry is a light food to enjoy with tea and coffee, besides being used as a dessert.
French desserts are widely acknowledged because of their delicate and fine flavors. Besides the mentioned ones, there are even more, like Mon Blanc, that is similar in appearance (cream-topped) to the snow-clad mountain of the same name. This is sweetened and puréed chestnut that is served with whipped cream on top of it. Another one is croquembouche, which is common in wedding parties and baptisms. It is crunchy from its core. Thre is also crème brûlée, a custard type item. Parfait is another frozen dessert, and thus, the list will never be complete. This list includes only a few deliciously enticing things for you to try. Bon appetite!