German desserts have gained global recognition due to its mouth-watering taste and innovative culinary skill. Mostly cakes like items make their dessert, but pudding and cookies are also common. Enlisting all of them is not possible, so only a handful of delicious and popular desserts are mentioned in the following.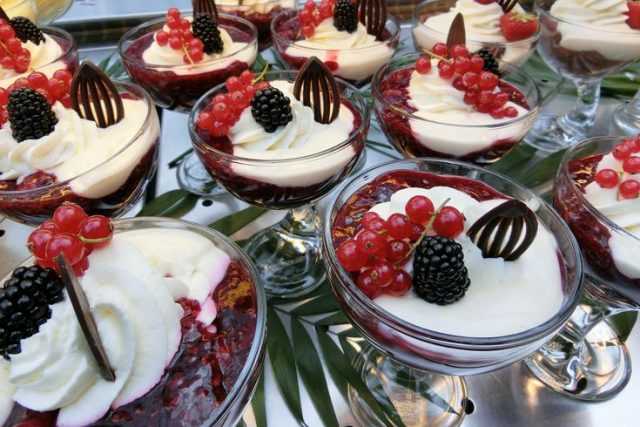 1. Apfelstrudel – German Apple Dessert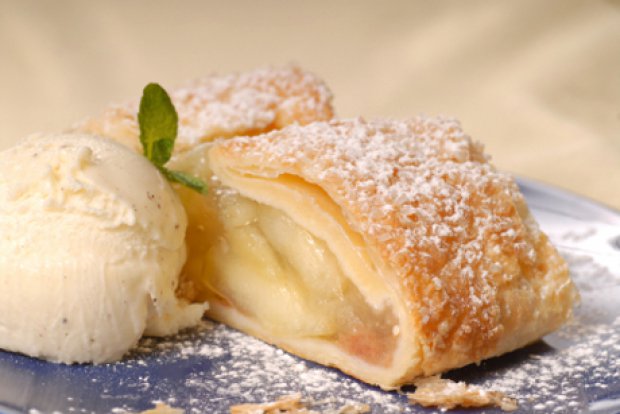 What is it: A layered pastry with apple as fillings. Originally an Austrian dessert( national dish of the country), the pastry is known as Almásrétes in Hungary and jabolčni zavitek in Slovenia. In Germany, the dish is extensively consumed during the Oktoberfest, the largest beer festival in the world.
What does it taste like: The warm pastry is served with sprinkled sugar, so the combination of the crusty exterior along with the sweetness of sugar and apple is kind of a treat for sweet teeth. Vanilla, custard or whipped cream is also served as an accompaniment.
2. Lebkuchenhertz – The German Festive Dessert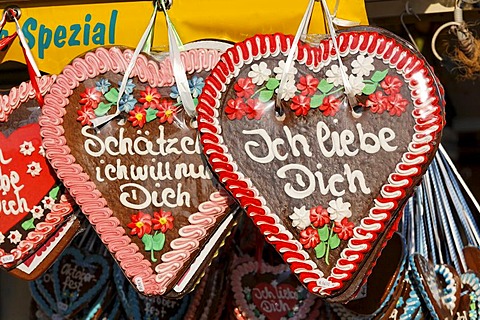 What is it: Heart-shaped gingerbread cookies mostly prepared for Christmas and Oktoberfest. Messages like 'I love you' and 'Love from Munich' are written in the German language on these cookies. Many people use these as souvenirs for their loved ones. A ribbon is attached with each cookie to wear them on the neck.
What does it taste like: As it is used more for the decoration of the wall or table than eating, the bread is not famous for their taste. But whenever you eat (last for a month) you will get a taste of cocoa powder, and honey along with the typical gingerbread flavor.
3. Marmorkuchen – The Marble Cake for Germans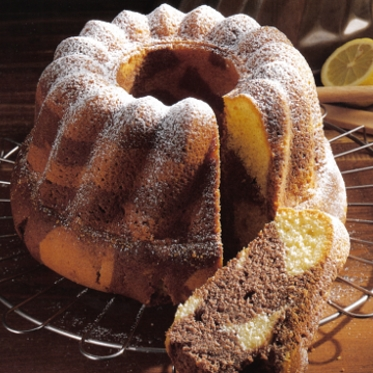 What is it: A cake with a marble-like appearance, known to have been originated in Germany. The color contrast that creates the unique look is done by two different types of batter. Most commonly it is a mixture of chocolate and vanilla flavors.
What does it taste like: Chocolaty, sweet, and soft like any other cake.
4. Puddingbrezel – A Breakfast Dessert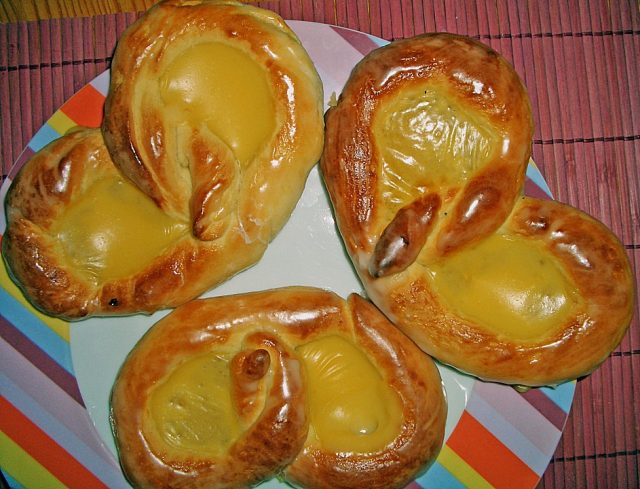 What is it: Known as a pudding pretzel, this is basically a pastry in a golden shade having pudding inside and bordered with pretzels.
What does it taste like: The filling of the pastry is soft, sweet and go best with Eiskaffee or iced coffee.
5. German Banana Bread – An Authentic Food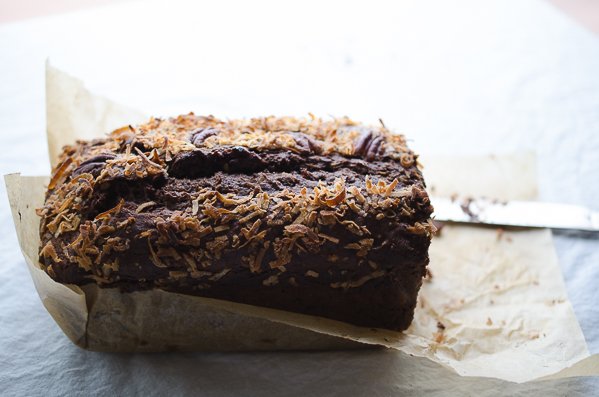 What is it: A cake prepared from banana, yogurt, cinnamon, and eggs. There are various versions of it, but this recipe is popular across the world.
What does it taste like: You will get a rich taste of banana along with a buttery flavor.
6. Rote Grütze – A Favorite German Dish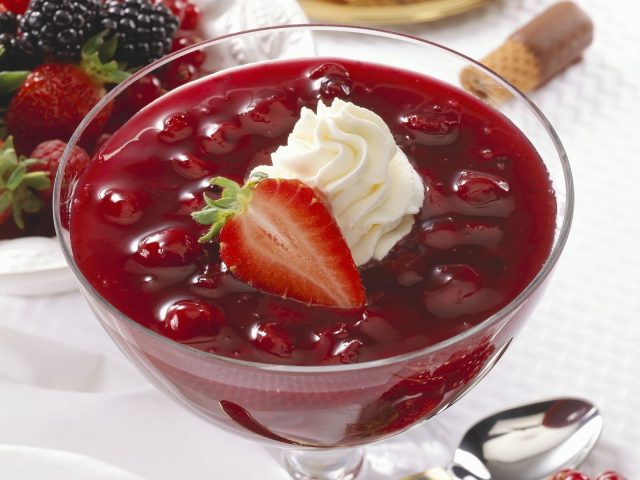 What is it: A pudding made from red berries like strawberries, raspberries, and cherries. A native dish of Northern Germany, the vegan dessert has a beautiful red shade.
What does it taste like: Depending on the main ingredients the sweetness will depend, but apart from that, a taste of rose wine will be there. Usually teamed up with whipped cream the preparation is essential for summer.
7. Kirschenmichel – A Bavarian Cake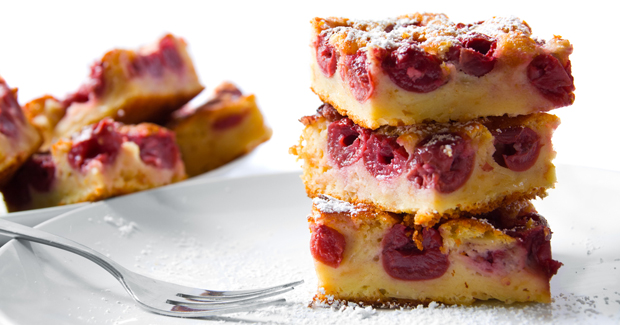 What is it: A pudding-like dessert having bread as the basic ingredient. In Southern Germany, mostly in Bavaria, the dessert is a common item.
What does it taste like: The soft cakey texture is often consumed with fresh cherries.
8. Osterlamm – The Easter Preparation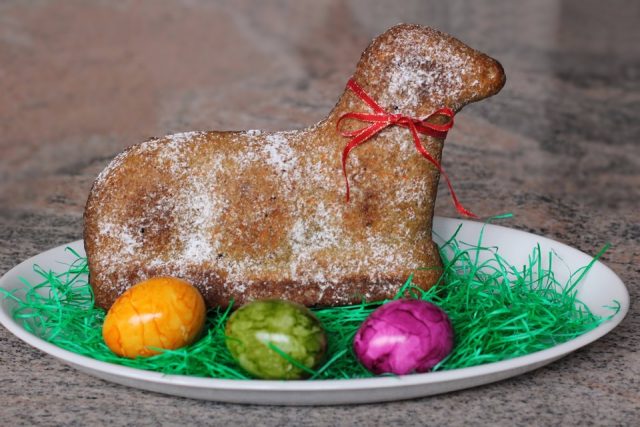 What is it: A lamb-shaped cake typically used for Easter celebration. The shape of lamb holds special significance in Catholic belief as it is made to honor the Passover lamb which was sacrificed during the Last Supper. A lamb is sacrificed during the Easter and such cake is also prepared, symbolizing the resurrection of the lamb.
What does it taste like: It is garnished and consumed with sprinkled sugar, for a sweetened flavor. Chocolate sauce is often incorporated.
9. Zitronenkuchen – A Popular Cake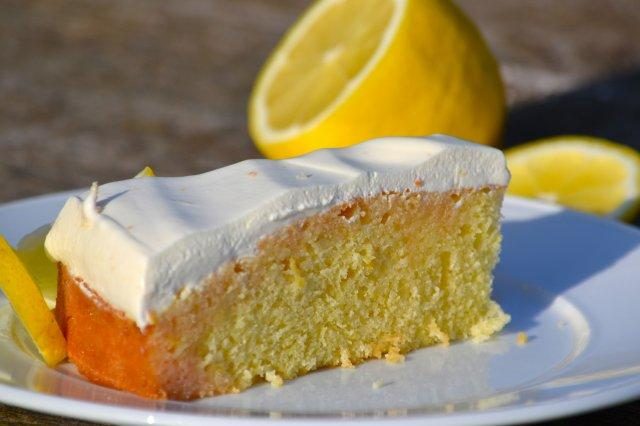 What is it: This being a lemon cake has a light yellow shade. The term 'Kuchen' means cake.
What does it taste like: A strong yet subtle taste of lemon is felt throughout.
10. Stollen – The Fruit Ensemble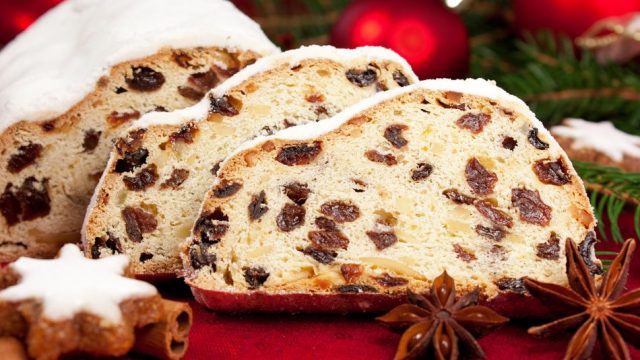 What is it: Basically a fruitcake prepared from various dry fruits.
What does it taste like: The soft-textured like cake has a sweet taste because of icing sugar, powdered sugar, and normal sugar.
11. Pumpkin Liqueur Cupcake – A Thanksgiving Dessert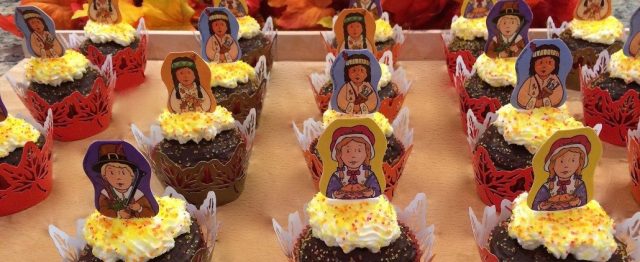 What is it: Cupcakes with multiple ingredients, traditionally garnished in attractive ways.
What does it taste like: The taste could be chocolaty or anything the cake is made of.
12. Zwetschgenkuchen – Another Variation of Cake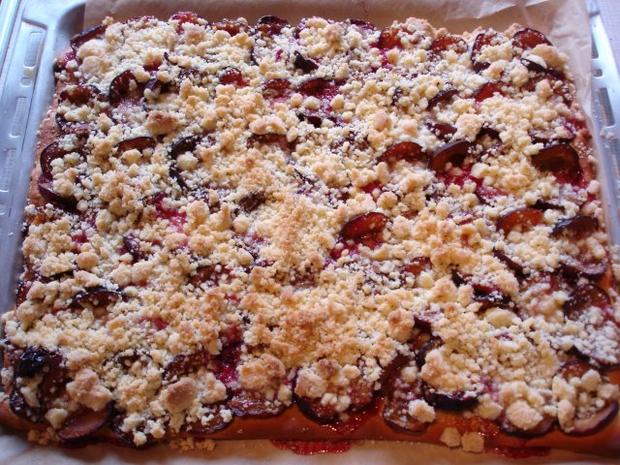 What is it: A pie that is known for being a summer delicacy.
What does it taste like: It's crumbling and filling.
13. Peach Kuchen – Traditional Baking Item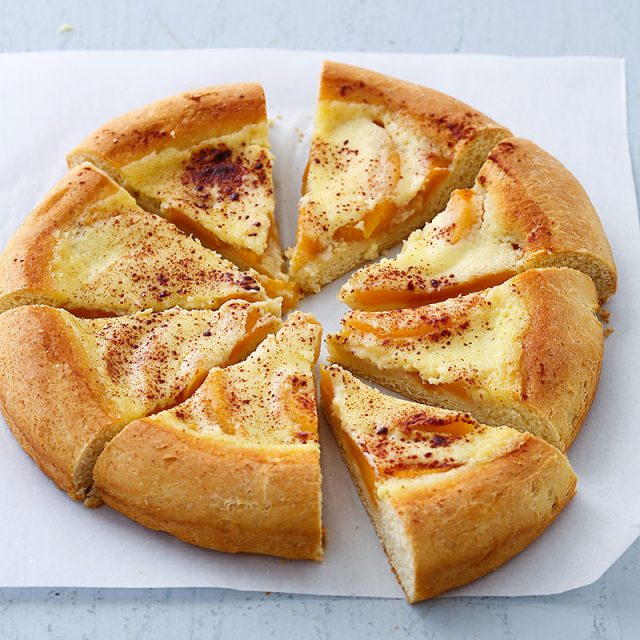 What is it: A traditional cake served in pieces.
What does it taste like: The cakes have cinnamon flavors on the top and it tickles your tongue.
The German desserts are nutritious and offer a perfect balance between taste and nourishment. So, trying some authentic German desserts are always fun.