Honduran cuisine is a cocktail of multiple ancient cultures like Maya, Lenca, and Garifuna. Besides, African and Caribbean influences, Spanish invasion also played an important part in making the local cuisine a favorite around the world.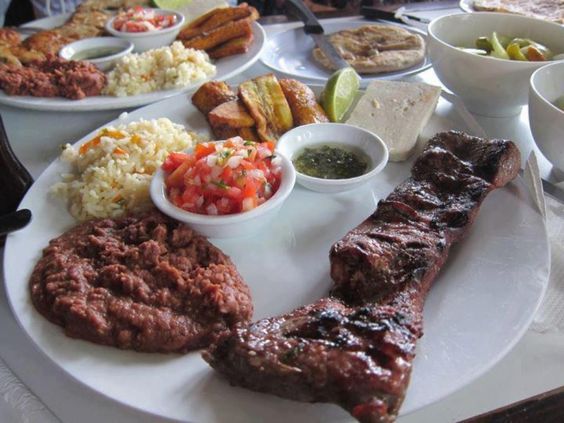 1. Carne Asada – A typical Honduran food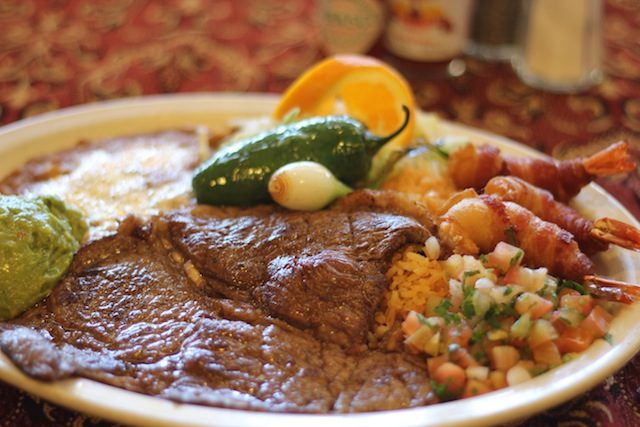 What is it: Grilled beef after marinating with lemon, vinegar, sugar, black pepper, and cumin seed.
What does it taste like: Always served hot, the tanginess of lemon complements the charred flavor. Frequently enjoyed by local people, it is mostly served with toasted tortillas.
2. Baleadas – A traditional food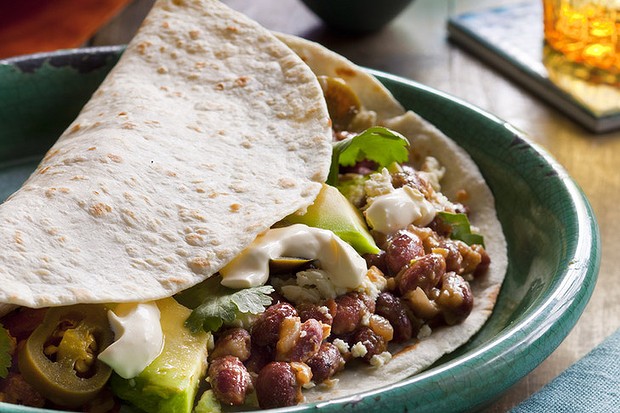 What is it: Traditional flour tortilla with a sumptuous filling of cheese, avocados, beans, and sometimes with scrambled eggs and ground beef.
What does it taste like: With an abundance of cream and cheese, what can go wrong? Nothing! This is an ideal item to be used for breakfast or as a main dish. Variations like baleada mixta and baleada sencillas are worth a try too.
3. Enchilada – Another tortilla preparation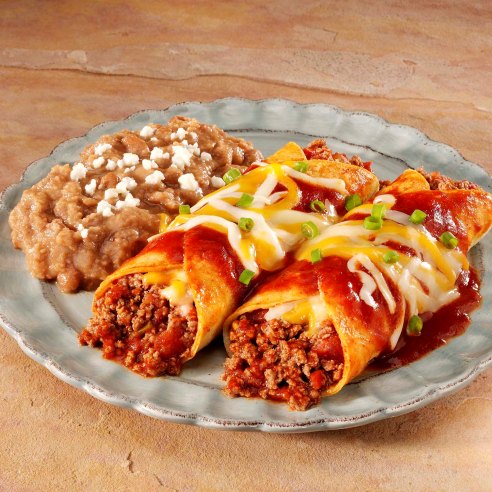 What is it: Fried corn tortilla with a topping of cooked ground beef, onions, bell pepper, and garlic with some boiled eggs.
What does it taste like: Tempting enough to make you go crazy at first sight, the mixed flavors of eggs and chicken along with Worcestershire and tomato sauce offer a divine pleasure to your taste buds.
4. Pastelitos De Carne – A popular meat pie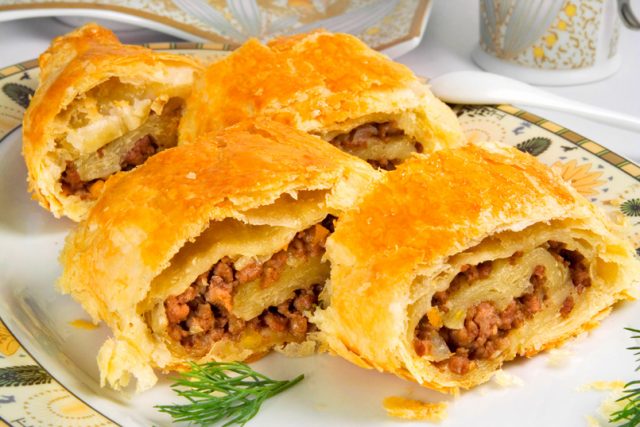 What is it: Ground beef cooked with wine, tomato, onion, sugar, and raisin, before being stuffed into the pastry.
What does it taste like: The golden-brown preparation is soft yet crunchy with a delicate taste of the filling. A very common snack item that tastes best if served with tomato sauce and shredded cabbages.
5. Honduran Taco – A delicious delight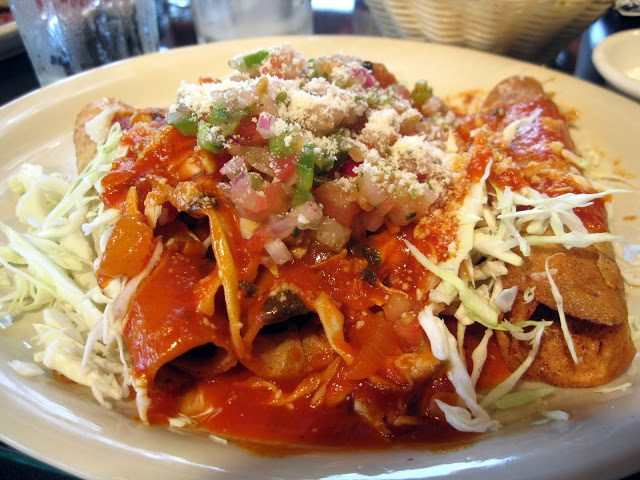 What is it: Taco with a stuffing of cooked meat along with cabbages, using tortillas as the base.
What does it taste like: The yummiest item you can ever taste! With ample of cheese and salsa sprinkled on the tacos, it is just as delicious as you can imagine.
6. Horchata – A famous Honduran drink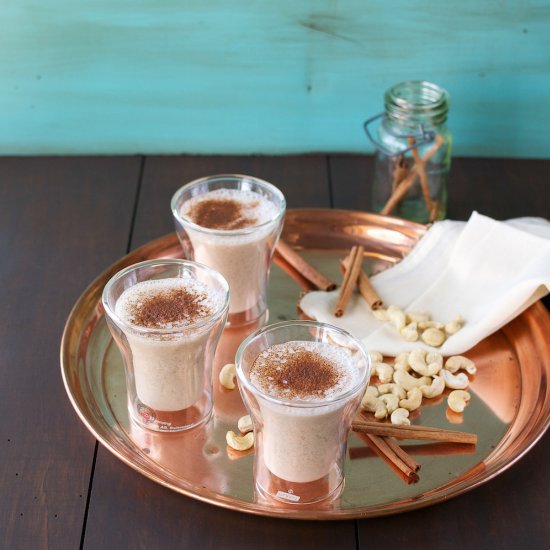 What is it: A pure blend of rice, water, cinnamon, sugar, vanilla, and milk added afterward.
What does it taste like: Although it has multiple namesakes, the Honduran horchata has a distinct flavor. In the southern province of Honduras, this drink is made using jicaro seed instead of rice. For a rich taste, cashew nuts, cocoa peanuts, and almonds are used.
7. Machuca – A traditional Garifuna dish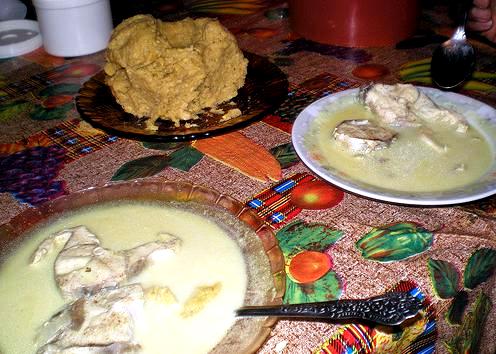 What is it: Mashed boiled plantains are cooked with a jalapeño and garlic paste.
What does it taste like: With a generous amount of salt sprinkled while serving, this is a Honduran dish, you must have a taste of at least once.
8. Pupusa – A staple food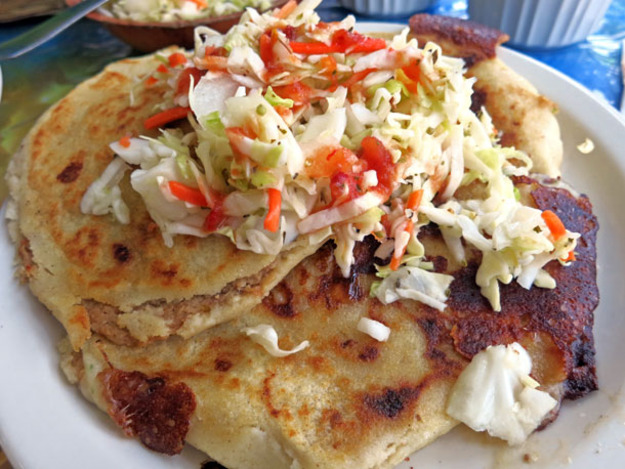 What is it: A thick tortilla that is made of grilled pork, beans, and cheese.
What does it taste like: Although it is much similar to the traditional tortilla, there are lots of variations regarding the filling. The crispy, soft, and smooth texture of pupusas will make your experience a fabulous one. Try out pupusas de queso and pupusas de frijoles refritos that are prepared with quesillo and beans, respectively, along with cheese and mozzarella.
9. Sopa De Frijoles or Black Bean Soup – A Honduran appetizer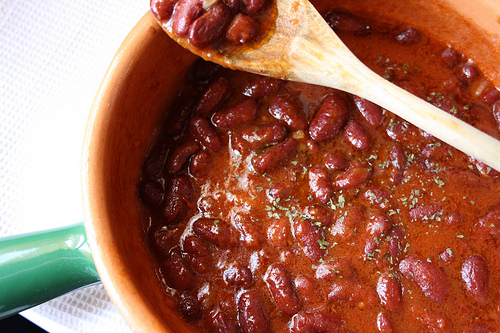 What is it: A healthy and sumptuous soup of black bean along with coriander, paprika, and tomatoes.
What does it taste like: You will be running out of adjectives to describe this soup once you have the sip. You can try this soup with some corn tortilla strips, bell peppers, and some dollops of sour cream.
10. Sopa De Caracol – A seafood soup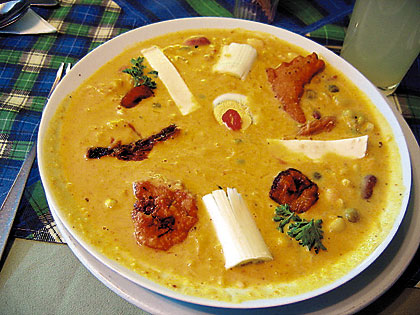 What is it: An exotic soup prepared with vegetables, corn, and some seafood like lobster.
What does it taste like: The hotter, the better! You can count on this superb soup whenever you are dubious about which dish is to try out in Honduras.
11. Fried Yojoa Fish – A spicy fish preparation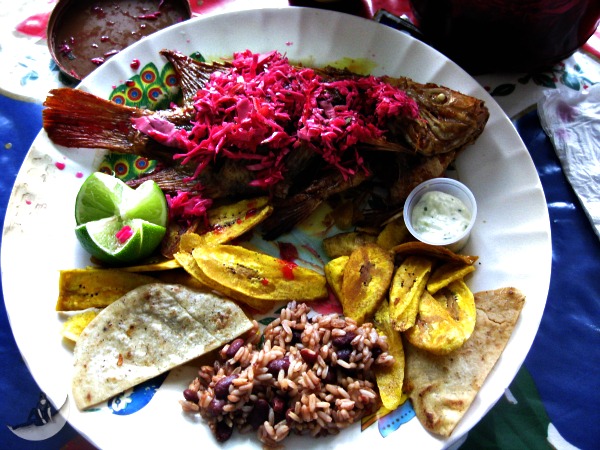 What is it: A deep-fried fish, marinated with spices and served with pickled onions and lemon slices.
What does it taste like: It's crunchy, tangy, and out of the world. An original dish of the Yojoa province, the savory taste, will enthrall your taste buds just like the way you want.
12. Tamale or Nacatamale – A banana wrap surprise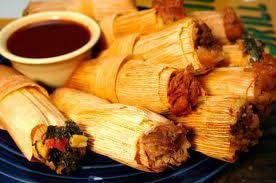 What is it: A steamed corncrake with a filling of onion, potatoes, rice, and tomatoes.
What does it taste like: Once you open the banana wrap, it's just a surprise that is waiting for you. Presently there are lots of improvisation regarding the fillings and wrapping, and you can check out them all in any authentic Honduran restaurants.
13. Ceviche De Corvina – Mouthwatering fish preparation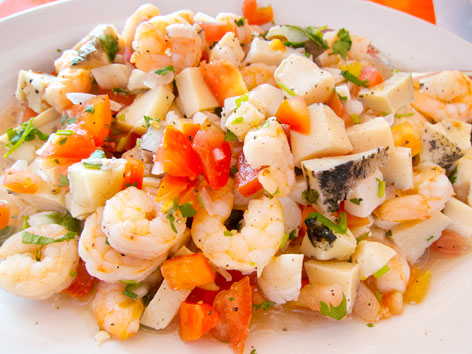 What is it: White fish fillet refrigerated overnight along with an assortment of orange juice, red bell paper, coconut milk, and red onion.
What does it taste like: You are just one bite away from falling in love with this exquisite item. It is just not a dish, it's an experience to enjoy the flavorsome fish preparation.
14. Anafres – An appetizer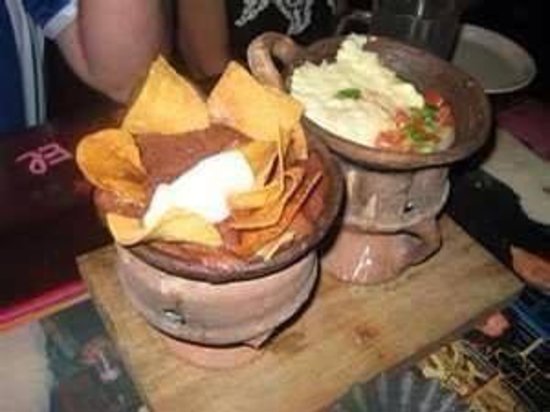 What is it: A fried beans dish commonly using the clay pot known as "Anafre."
What does it taste like: This is a treat to have, especially with some tortilla chips and cheese. If you use jalapeño and chorizo, then it's a divine taste waiting for you.
15. Arroz Con Leche – A rice pudding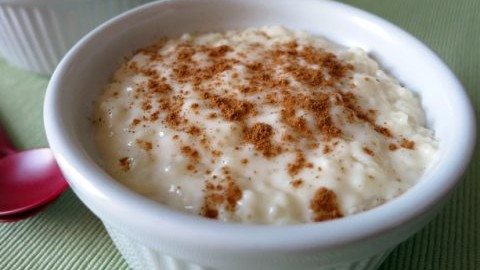 What is it: Justifying the name, this pudding is served with cinnamon and fresh berries on the top.
What does it taste like: Can be consumed in both hot and cold form, people with an inclination towards sugariness can accentuate the sweetness of this pudding by adding condensed milk or sugar.
16. Tres Leches Cake – Their favorite cake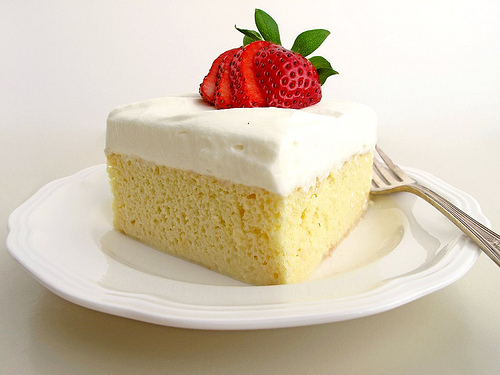 What is it: A regular cake using egg, milk, and other essential items and garnished with a cherry on the top.
What does it taste like: Sweet and delightful in every bite, the sweetness of this cake can further be heightened if a coconut is used during the preparation.
17. Arroz Con Pollo – A rice preparation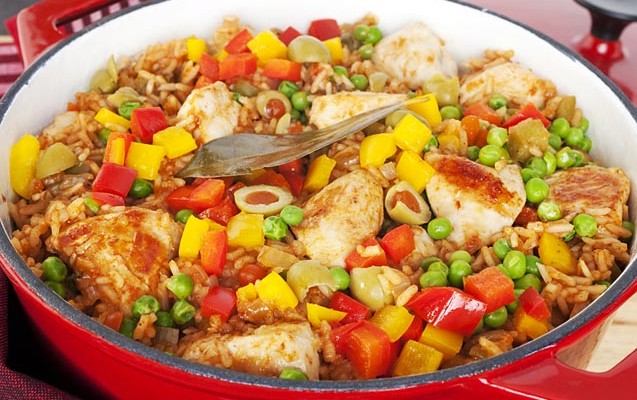 What is it: Cooked chicken along with rice, tomatoes, and other spices.
What does it taste like: The colorful dish is a perfect amalgamation of delicious ingredients you can ever think of. For a supreme taste, some avocado slices, fresh salads, and fried banana alongside are fine choices.
18. Licuados – Traditional Honduran dessert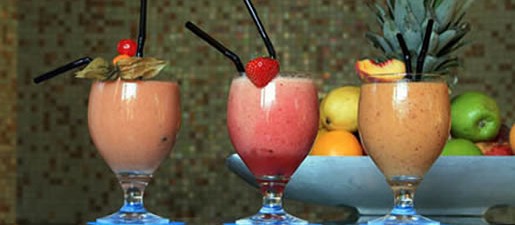 What is it: A perfect mingling of various kinds of frozen fruits along with sweetening agents like honey and milk.
What does it taste like: Easy to get in every restaurant and easy to make as well, this drink is a common item to observe in every traditional occasion.
19. Honduran Chicken Skewer – A finger-licking chicken preparation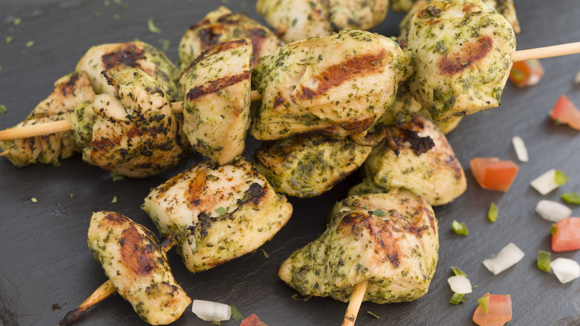 What is it: Broiled boneless chicken usually served with sauces.
What does it taste like: The crispy flavor of the chicken is perfectly accompanied with cilantro leaves and garlic. If you are a barbecue lover, then this dish is the one you should be looking for.
20. Plato Tipico – An authentic Honduran dish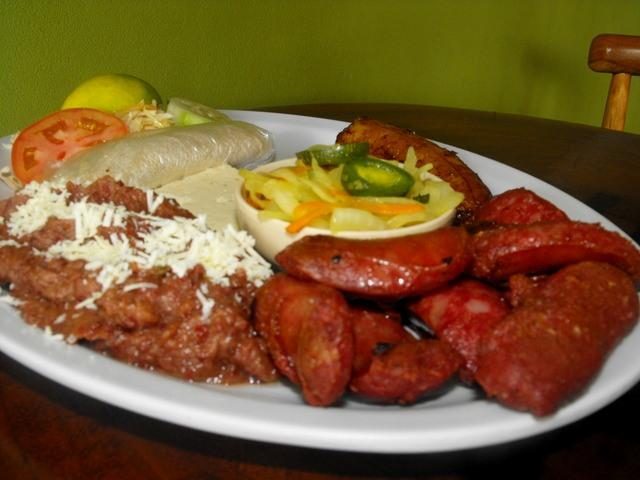 What is it: A combined meal as grilled pork and beef are served with cooked rice, fried plantains, and stewed beans with traditional chismol.
What does it taste like: A wholesome platter to fill your heart with pleasure as the vegetables and meat balance each other's taste. This is a very common dish, often served on national holidays.
21. Tapado De Pescado – A fish soup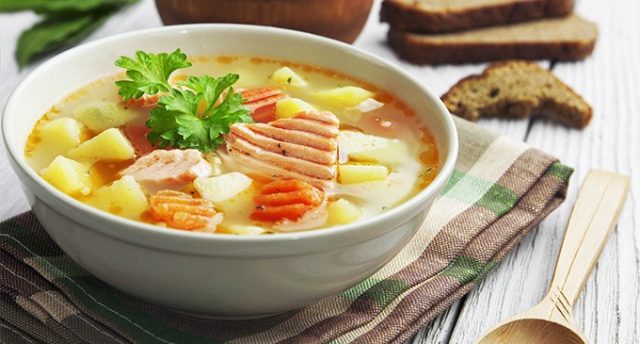 What is it: A soup using white fish steak along with coconut milk, cilantro, yucca, green plantain, and sweet potatoes.
What does it taste like: It is one of their favorite seafood recipes featuring lots of vegetables and fish in perfect synchronization. Also, this nutritious soup tastes better if consumed with sauces.
22. Ensalada De Palmito – Heart of Palm Salad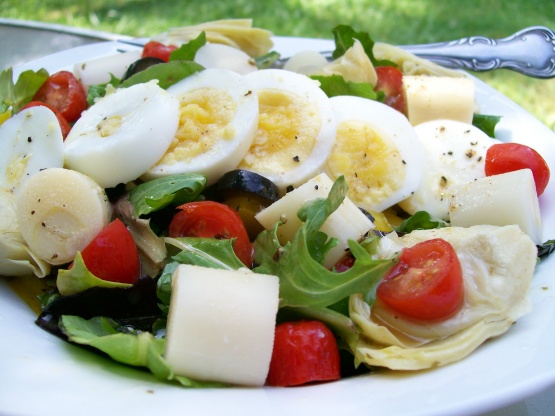 What is it: A salad made of ingredients like hearts of palm, avocado, garlic, tomato, and red onion.
What does it taste like: The scrumptious salad is as fresh as it can be. Either dinner or lunch, this salad is a must if you have the desire to know the cuisine.
Honduran cuisine stands out from others in terms of the tantalizing dishes. Spicy, savory, and zesty, all you can do is to let your mouth have a good time by engrossing into these exotic preparations.