The soft and sweet desserts of New Orleans are drool-worthy options to put a delicious end to your meal with. Some are holiday treats backed by their catholic origins and stories, and some are simply a result of experiments, being year-long affairs. The following list divulges some of the most favorite desserts of the city.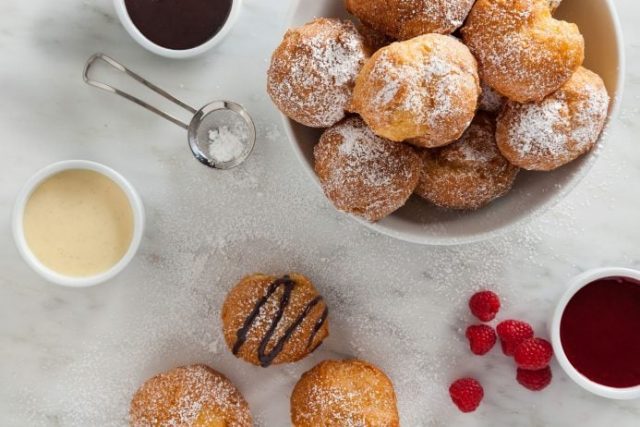 1. Beignets – The Best Dessert in New Orleans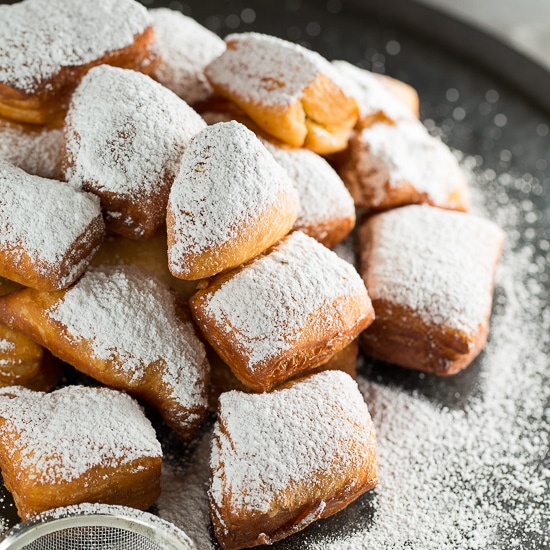 What is it: Deep-fried pastries with a golden-brown shade. Although the preparation is native to Rome, the name beignet is a French one. The proper pronunciation is 'Ben-yay.' The popularity of this Choux pastry is so much that it was the state doughnut of Louisiana, as announced in 1986.
What does it taste like: The traditional way of consuming beignets is to have them hot. The soft pastry is served with powdered sugar. So the basic taste is sweet.
You can try it from: Aunt Sally's at St Charles Ave, Best Pralines at Decatur St, Café du Monde at Decatur St in the French Quarter.
2. Praline – A Famous Dessert from the Land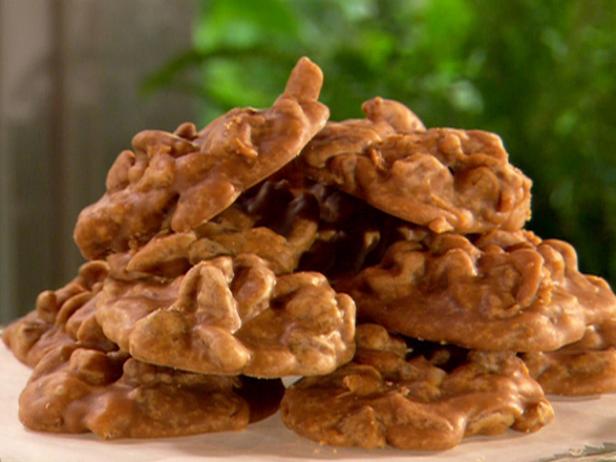 What is it: The candy version is all about pecans, deeply immersed in chocolate, milk, and syrup with hazelnuts. Pronounced as 'Praw-leen', the cookie is an extended version of the candy including ground nuts. Sometimes such candies are found at other sweet items as fillings.  The candies are wrapped in colorful papers and out for sell.
What does it taste like: The hard candy or cookie has a pecan flavor, merged with a creamy and milky taste. Sometimes rum flavor is also available as a variation.
You can try it from: Leah's Pralines at St Louis St, Southern Candymakers at Decatur St, Aunt Sally's Pralines at Decatur St in the French Quarter.
3. Banana Foster – The Favorite one from Their Cookbook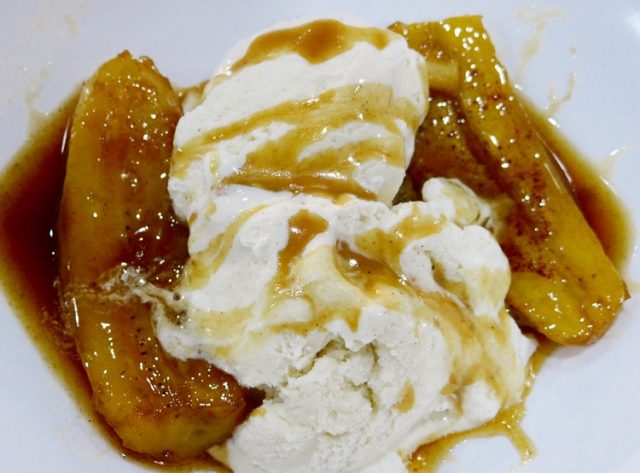 What is it: It is a simple combination of vanilla ice creams, bananas, and a taste-enhancing dessert sauce with the inclusion of alcohol, during the cooking process. At restaurants, sometimes the item is prepared at the table as a flambé performance.
This origin of this preparation was in the city of New Orleans, at a restaurant called Brennan. It was made by the owner Elle Brennan and the chef Paul Blangé. Later on, the dish was named after the friend of the owner, Richard Foster, the then chairman of the New Orleans Crime Commission.
What does it taste like: The bananas impart sweetness while the vanilla offers a creamy taste. Along with a buttery flavor, the sauce gives a strong essence of cinnamon. Whipped cream, hazelnuts, or pecans are sometimes added, depending on the variation.
You can try it from: Brennan's at Royal St, The Court of Two Sisters at Royal St, NOLA at St Louis St of the French Quarter.
4. Bread Pudding – The Christmas Dish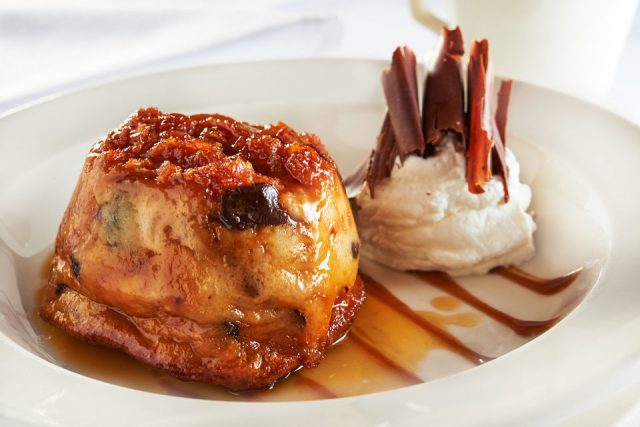 What is it: Pudding made of leftover bread along with basic confectionary ingredients. This is basically an improvisation to utilize stale bread at home. It has a nickname of Wet Nelly because it is believed to be a variation of the famous Nelson Cake.
What does it taste like: The sweet pudding has honey, syrup, sugar, nuts and dry fruits, but there is a slightly spicy flavor enhanced by cinnamon and mace. The texture is softened because of whiskey sauce or rum. The savory version of the dessert is not considered as a dessert, rather it is the main dish.
You can try it from: Red Fish Grill at Bourbon St, Bon Ton Café at Magazine St, The Original Pierre Maspero's at Chartres St.
5. King Cake – Another Festive Dessert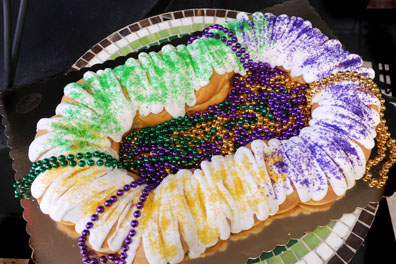 What is it: A colorful cake with biblical interpretations of the three kings who came to bless baby Jesus, on his birthday. Three colors, purple, green, and yellow, marking the shades of Mardi Grass, are used on this cake. It is a must-eat cake on the event of Epiphany. The cake is basically a cinnamon roll, with variable fillings and a small toy of baby Jesus inside.
What does it taste like: The exterior has a cinnamon flavor while the interior is fruity. The top is covered with edible colors and vanilla extracts, milk, and powdered sugar.
You can try it from: Bywater Bakery at Dauphine St, Willa Jean at O'Keefe Ave, New Orleans Cake Cafe & Bakery at Chartres St.
6. Snowballs – The Popular Eatable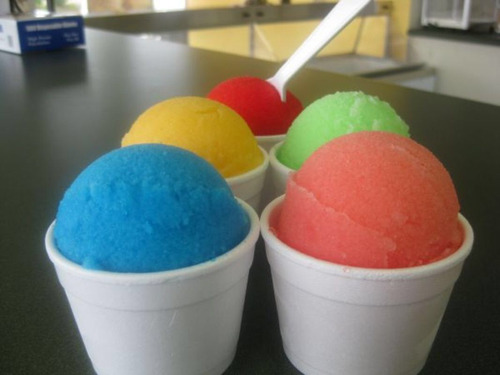 What is it: Chunk of colored ice stuff inside the container it is served in. In addition to the ice cream, there is a syrup involved. Although it is a favorite of all but not always this is available, as of March to October there is plenty of snowballs available at the vendors and restaurants.
What does it taste like: There are multiple flavors used for making snowballs or sno balls. Almond, orange, lemon, wedding cake, grape, raspberry, cake butter, tamarind, blueberry, and many other essences are there. The texture of the ice is fluffy and superfine.
You can try it from: Sno-La Snowball Lounge at N Causeway Blvd, Pandora's Snowballs And Soft Serve Ice Cream at N Carrollton Ave City Park.
7. Doberge Cake – The Must-eat Birthday Party Dessert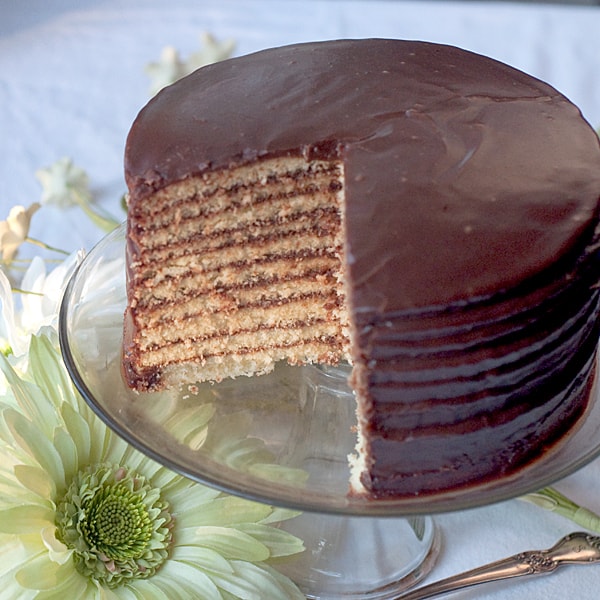 What is it: This is a layered pastry inspired by the Hungarian sponge cake, Dobos torte. There are multiple layers with a common 50:50 ratio of lemon and chocolate puddings. Fondant and buttercream are also there to make the appearance alluring, besides the taste. Typically there are six layers, but it depends on the maker to decide. The cake has originated in this city in the hands of Beulah Ledner, who first tried the cake and then sold this commercially.
What does it taste like: The lemon and chocolate flavors are enhanced with caramels. The spongy pudding is soft and is served into pieces. The fondant is solid but melts soon in your mouth.
You can try it from: Bywater Bakery at Dauphine St, Croissant D'Or Patisserie at Ursulines Ave of French Quarter, Mardi Gras Zone at Royal St Bywater.
8. Creole Cream Cheese Cheesecake – Traditional Cake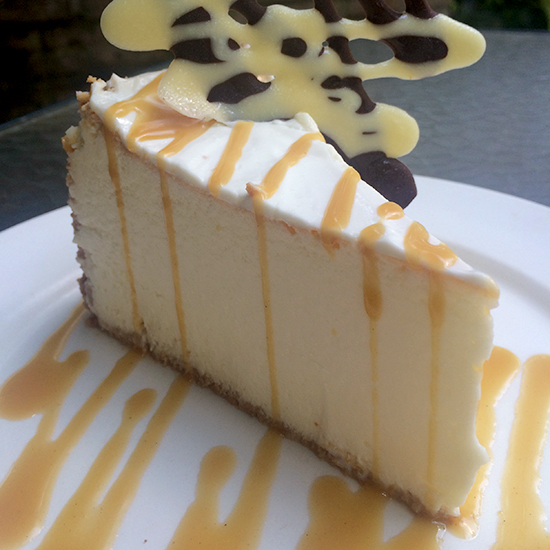 Louisiana.KitchenandCulture.com
What is it: A cheesecake variation and an infusion of cream cheese, creole cream cheese, eggs, and cracker crumbs. The cake has an off-white look, and the toppings depend on the garnishing. This dessert is usually served into not-so-big triangle pieces.
What does it taste like: Cheese is the primary taste followed by the sour cream, powdered sugar, and the softness of the cake. It is consumed cold or at room temperatures.
You can try it from: Palace Café at Canal St, Orleans Grapevine Wine Bar & Bistro at Orleans St, Creole Creamery at Prytania St.
9. Cannoli –Louisiana's Preferred Dessert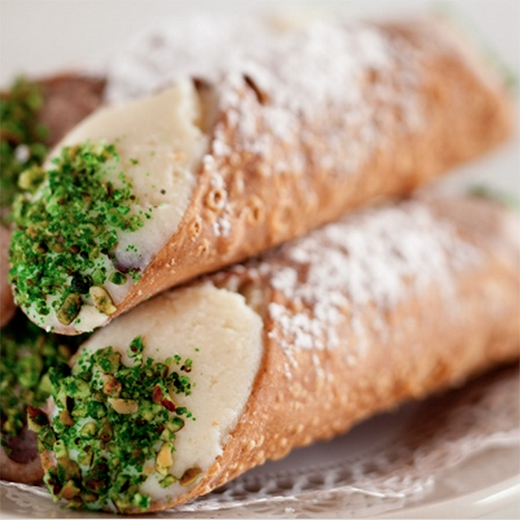 What is it: Cylindrical pastry preparation, inspired by the Italian pastry. The finger-sized pastries are 'Cannoli Siciliani' in Italy. The stuffing is prepared from spices and milk, along with some obvious ingredients.
What does it taste like: The pale brown exterior of the shell is a result of a mixture of dry white wine, kosher salt, and flour and has a semi-thick consistency. It is crispy in short, and the inside is spicy and creamy at the same time.
You can try it from: Angelo Brocato's at N Carrollton Ave, Red Gravy at Camp St (Canal), Windsor Court Hotel at Gravier St (S Peters St).
10. Pecan Pie – The Ever-so-tasty Food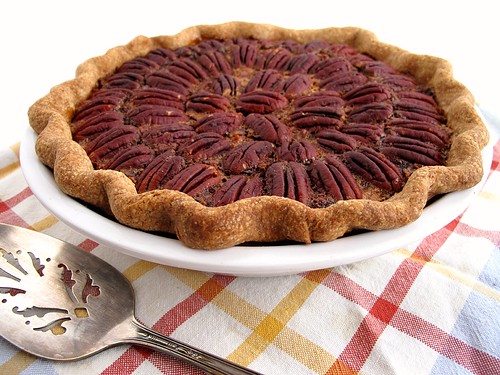 What is it: As the name divulges, it is a pie, made of pecan. Along with it, there are butter, egg, and sugar. This is a round-shaped cake with dark brown patterned topping. Considered a holiday dessert delicacy, this pie has many variations regarding the usage of basic ingredients. Some of the other types of desserts are sawdust pie, whiskey chocolate chip, Alice Colombo's Race Day Chocolate Pecan Pie, and Maple.
Many opine that the pecan pie could be the result of French settlements in the New Orleans.
What does it taste like: Whipped cream, hard sauce, and vanilla icecreams are optional accompaniments of the sweet pie. It also exudes a flavor of honey, maple syrup, and bourbon whiskey.
You can try it from: Brigtsen's Restaurant at Dante St, Fry and Pie at St Claude Ave, Mr. B's Bistro at Royal St.
People of New Orleans have an elaborate culinary history on the dessert section alone. That is the reason the city is studded with confectionary stores and restaurants offering delectable and traditional desserts. It is due to the varied taste of the people that cakes, pies, pastries, and even ice creams are made with so many details and variations.