Mouth-watering and utterly delicious! That's how you sum up the Nigerian cuisine once you get to taste it! Being the homeland to various ethnic tribes, Nigerian food culture has been shaped by those diverse groups to a great extent.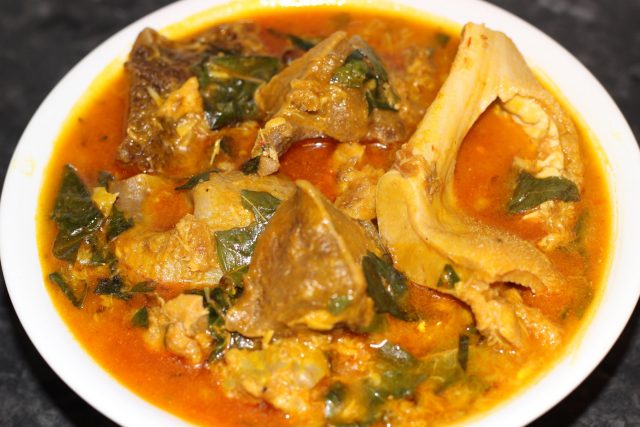 1. Akara – A popular Nigerian breakfast food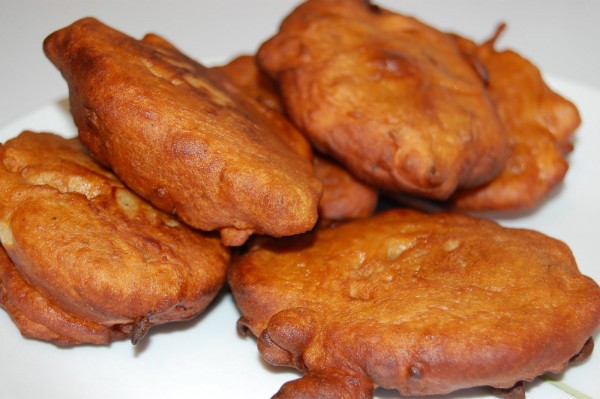 What is it: Also known as acaraje or koose, it is a deep-fried snack made of crushed and cooked black-eyed peas with shredded onions, pepper, and salt, using palm oil.
What does it taste like: Crispy and crunchy, it is an ideal traditional Nigerian breakfast item that tastes better if served with custard and cereal puddings like ogi along with bread.
2. Jollof Rice – A classic sumptuous main dish
What is it: Rice cooked with tomato paste, pepper, onions, cumin, and chilies in either palm or peanut oil.
What does it taste like: Popular as meal, its taste depends on the spices used in cooking, usually being moderately spicy with strong tomato flavors. It is served with meat or fish items and fresh salad.
3. Nigerian Fried Beans – A traditional Nigerian starter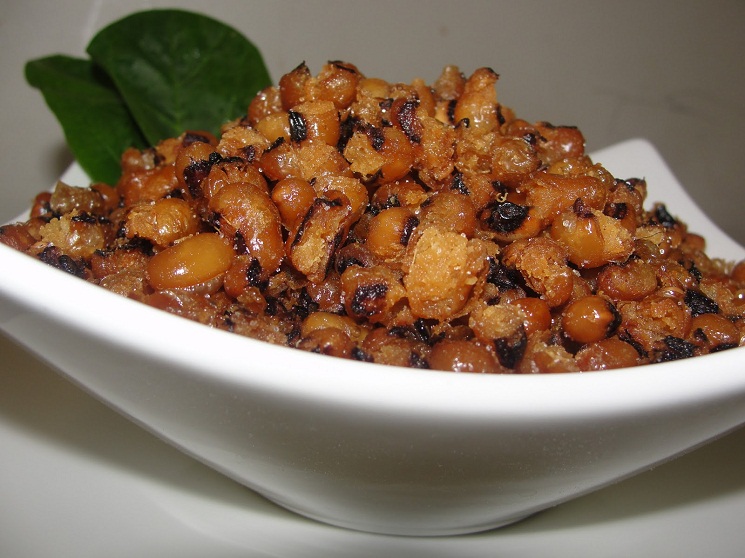 What is it: Pre-boiled beans and onions are fried together in palm oil, with salt and pepper added afterward.
What does it taste like: To enrich the taste, tomato pulp and whisked eggs can be added while cooking. Exotic fried beans are served with bread, rice, fried sweet potatoes, and garri.
4. Chin Chin – An authentic sweet delight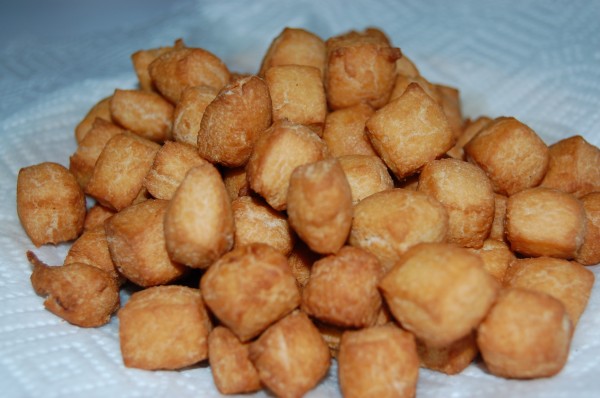 What is it: Cubes made out of a dough prepared with flour, sugar, salt, butter, milk, and eggs, subsequently deep fried in vegetable oil.
What does it taste like: It is a perfect choice for your sweet tooth, especially if you are craving for some sweet snacks while relaxing throughout a day. It is a good option to munch on for any party or get together.
5. Nigerian Egg Roll – A delicious Nigerian snack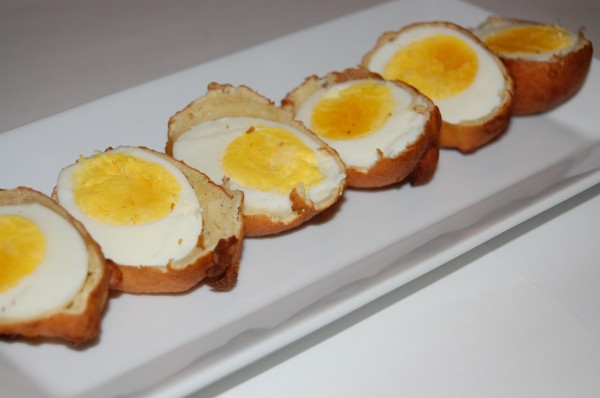 What is it: Eggs dipped in a batter of flour, sugar, and salt, deep-fried in vegetable oil.
What does it taste like: Get amazed by the crispness of the Nigerian egg roll in the first bite. The ideal one to cherish on a rainy evening or a get-together, have this with chilled drinks.
6. Obe Egusi Soup – A quintessential Yoruba soup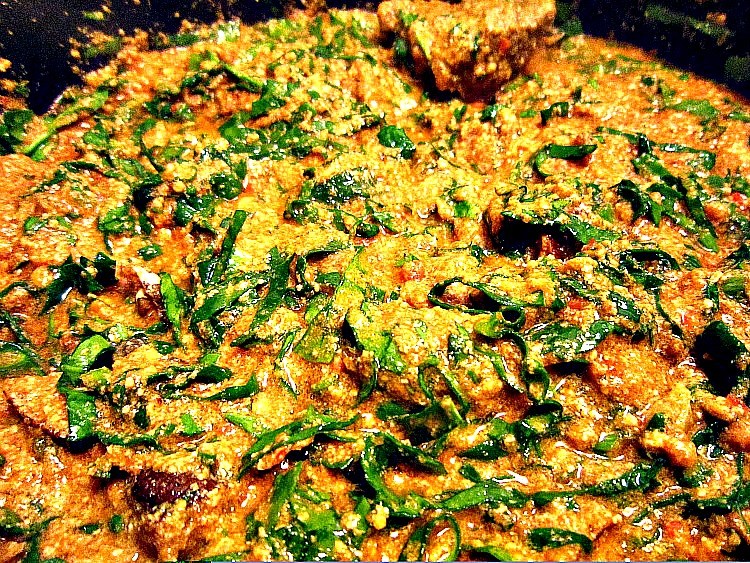 What is it: Popularly known as ofe egusi or obe efo elegusi, it is made of melon seeds and vegetables while bitter leaves or pumpkin leaves are used for toppings. For further taste, spices, and seafood, meats can be served. Try with a meat pie for a different taste.
What does it taste like: Don't forget to taste the traditional Yoruba (popular ethnic group) obe egusi soup, which is a little lumpy. Have it with Yam, white rice, or àmàlà.
7. Efo Riro – A Nigerian veg soup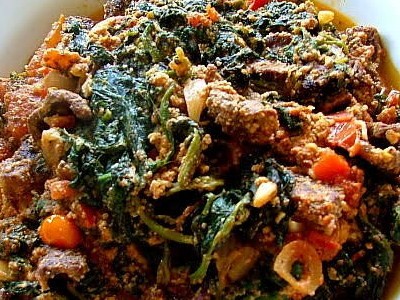 What is it: Another popular Yoruba dish is Efo Riro, a typical Nigerian vegetable soup along with locust beans and bell papers in a perfect combination.
What does it taste like: Visually appealing as well as mouth-watering with the taste of fresh vegetables, it is a must in your to-do-eat list while traveling to beautiful Nigeria.
8. Suya – A cultural Hausa food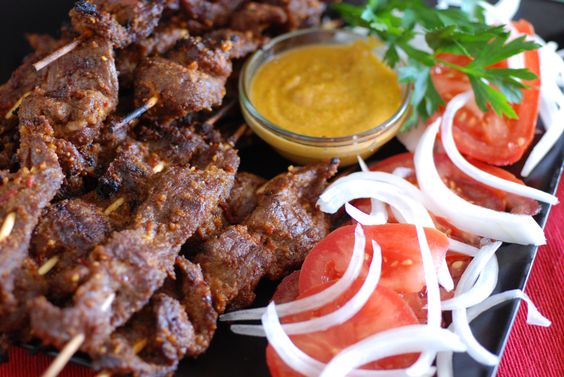 What is it: Chunky pieces of meat finely grilled over the flame for a yummy taste, served with sliced onions and tomatoes for a tangy taste.
What does it taste like: If you are in Nigeria, looking for an authentic Hausa food, then Suya can be your ideal choice. It's healthy yet yummy. Bring home from a takeaway counter or enjoy in a restaurant with your desired dip. The dried form of suya, known as kilishi, is an equally delicious one to look for.
9. Moi Moi – A common Nigerian pudding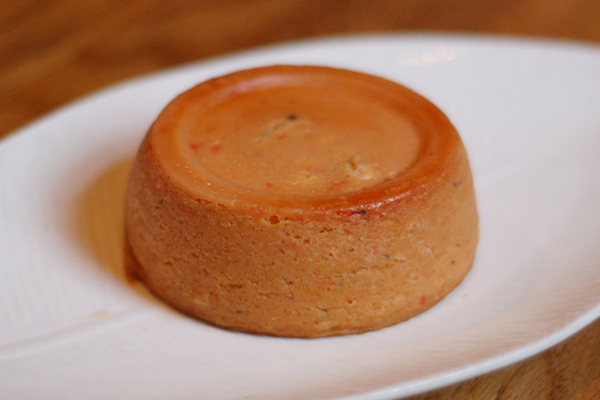 What is it: A pudding of Nigerian brown beans wrapped and steamed in banana leaves with bell papers, onions, and some spices.
What does it taste like: An authentic southeast Nigerian dish, nutty flavored and considered as a staple one, it is usually served as a side dish with soups or rice.
10. Ogbono Soup – A staple soup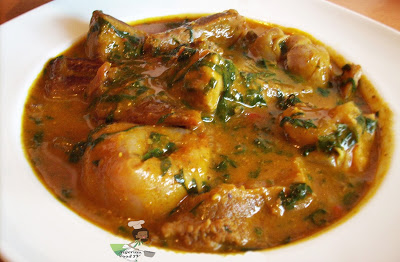 What is it: A healthy soup using ogbono or African mango as the primary ingredient, best served with Nigerian yum porridge, eba, fufu, and àmàlà.
What does it taste like: Sip the soup and experience the soft and exquisite flavors it offers. With or without side dishes, never give it a miss.
11. Nkwobi – A spicy meat preparation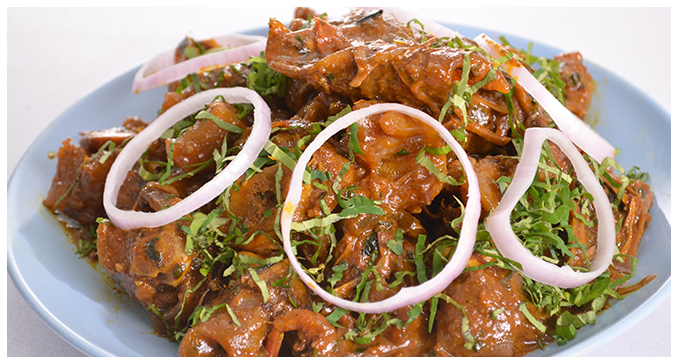 What is it: A spicy dish made of cow foot usually dished up with a sauce of palm oil as a base.
What does it taste like: While roaming the streets of Nigeria, order this special delicacy in a local restaurant to pamper your taste buds. Get the amazing taste of this preparation served with an attractive garnishing with utazi leaves and chopped onions.
12. Puff Puff – Hearty sweet delicious balls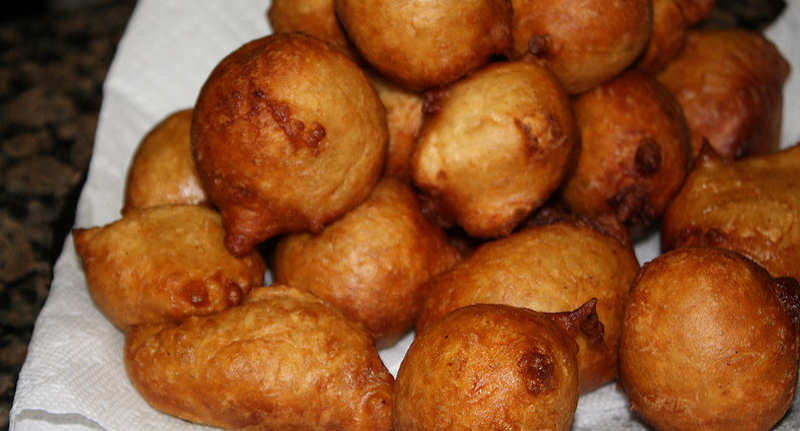 What is it: Perfectly combined edible yeast, flour, eggs, and butter with salt and sugar, shaped into small balls for deep frying, served with sprinkled sugar as a topping.
What does it taste like: If you are looking for a sweet yet crunchy item to drool over, then taste the golden-brown sweet balls and fall in love in just one bite.
13. Ofe Ora – A traditional Igbo soup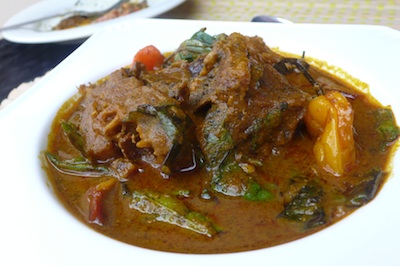 What is it: A preparation of mashed crayfish and cocoyam corms with beautiful toppings of finely chopped oha leaves.
What does it taste like: An authentic Igbo soup, the seasonal oha or ora leaves lend a delicious taste. For a little spicier taste add pinches of chili pepper.
14. Edikang Ikong – A typical Nigerian signature dish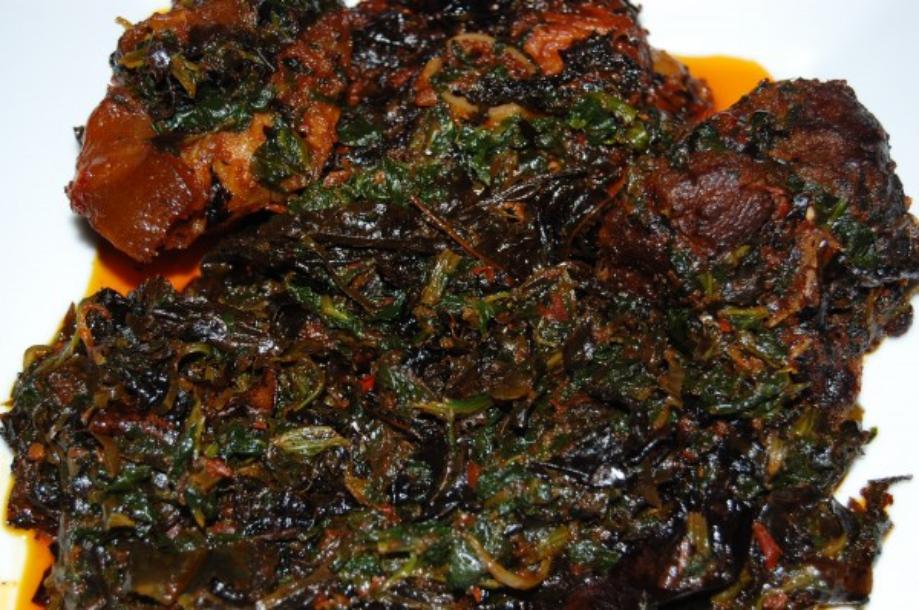 What is it: Waterleaves and fluted pumpkin leaves known as gbure, and ugwu respectively are mixed and boiled with palm oil and salt.
What does it taste like: Usually, a vegetable dish enriched with iron, but for enhancing its flavor, feel free to have this with fishes and meats. Enjoy the delicate taste when it is hot with the fufu or yam.
15. African Salad – A fresh and yummy salad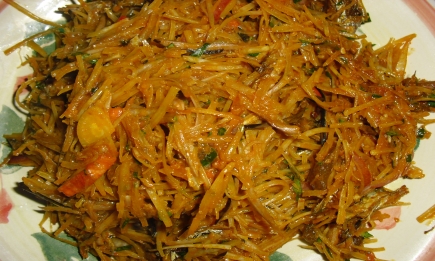 What is it: Abacha, Ugba, garden eggs, meats, crayfish and utazi leaves, tossed and cooked together in palm oil.
What does it taste like: Multiple tastes of vivid ingredients together provide a quintessential essence. Get the best of it by having besides stock fish like okporoko or any meat preparation.
16. Okra Soup – Another mindblowing Nigerian soup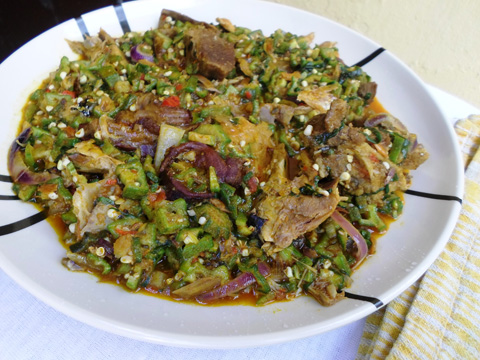 What is it: Soup prepared with Okra, certain stockfish heads, mashed crayfish, and meat in red oil.
What does it taste like: Engross into this famous soup originated in the hands of the Igbo tribe and get mesmerized. With the fine flavor of Okra, this soup can be further enriched with dried, frozen, or roasted fishes.
17. Dodo – Crunchy fried plantains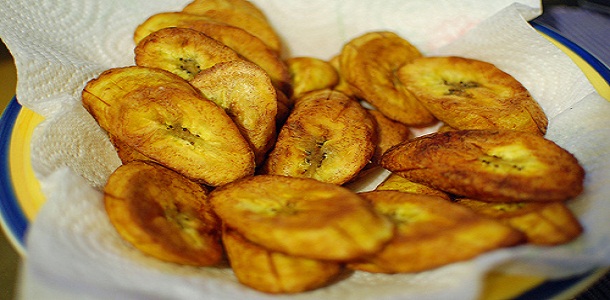 What is it: A golden brown snack made of peeled plantains, deep-fried in oil and served with sprinkled salt.
What does it taste like: Bite, crumble, and experience the taste of plantains like never before. Made without any spice, it is irresistible enough to make you go gaga over it.
18. Ekpang Nkukwo – A Nigerian party food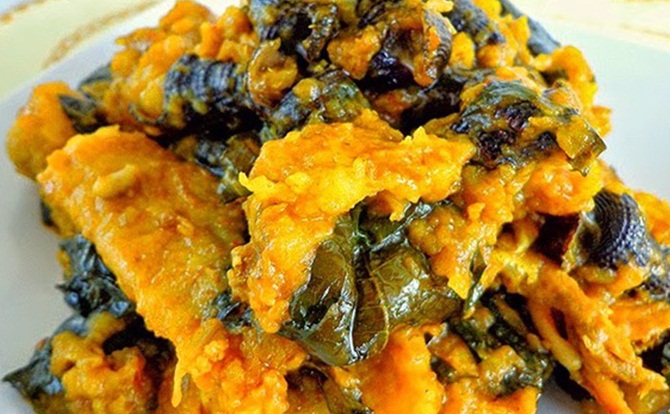 What is it: A cocoyam preparation including palm oil and periwinkles for a complete storehouse of taste.
What does it taste like: A traditional and authentic item of ethnic groups like Ibibio and Efik, this dish with a cocoyam wrap is the best thing that can happen to your taste buds.
19. Afang Stew – A cultural leafy soup
What is it: Afang leaves, waterleaves along with seafood and meat are combined with tinges of salt and pepper.
What does it taste like: The bitter taste of afang leaves is subdued by the waterleaves making it an interesting item. Have this healthy stew with eba or pounded yum to get the most out of it.
20. Peppered Gizzard – A spicy gizzard item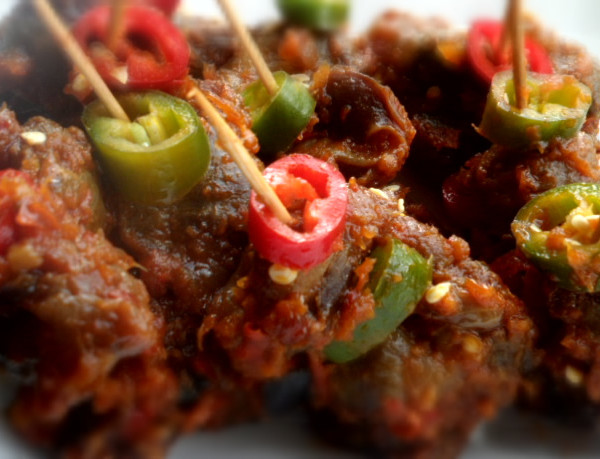 What is it: Finely cooked gizzards tossed in pepper and served with toothpicks for an alluring appearance.
What does it taste like: With an abundance of deliciousness, the taste of this preparation will compel you to stay hooked to this only. Also, try this out with rice items for a sumptuous meal.
21. Ukwa – A traditional porridge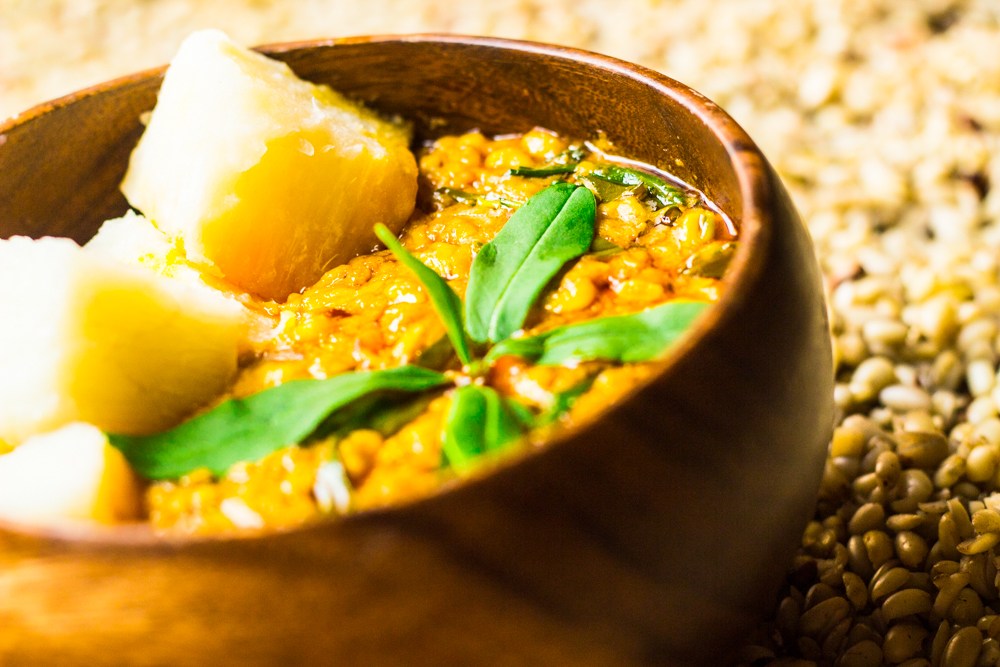 What is it: African breadfruit as the primary ingredient, cooked along with bitter leaves, dry fishes, and edible potash in palm oil.

What does it taste like: If your taste buds are in search of a traditional African porridge, then this is the one to cherish and relish. Stop by a local restaurant for this preparation and get stunned with the taste of Ukwa.
With a variety of ingredients and skilled culinary techniques, Nigerian food is now considered a global cuisine. If you are enthusiastic about trying it out, this list will help you to get the best of all.