"The meal is the result of reflection and study…without the culinary arts the crudeness of reality would be unbearable" these lines as borrowed from a famous Hollywood movie, Kate and Leopold, can truly be applied in favor of Panamanian cuisine which is ruled by corn, coconuts and diverse fruits due to its tropical climate.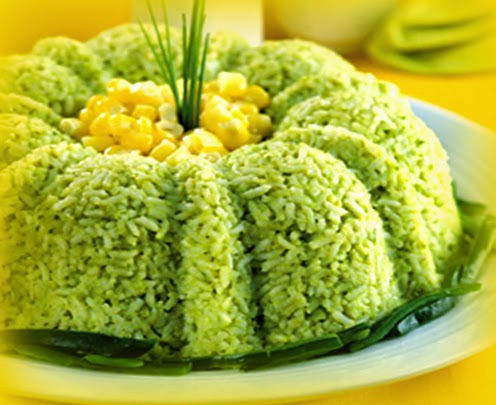 1. Sancocho – A traditional soup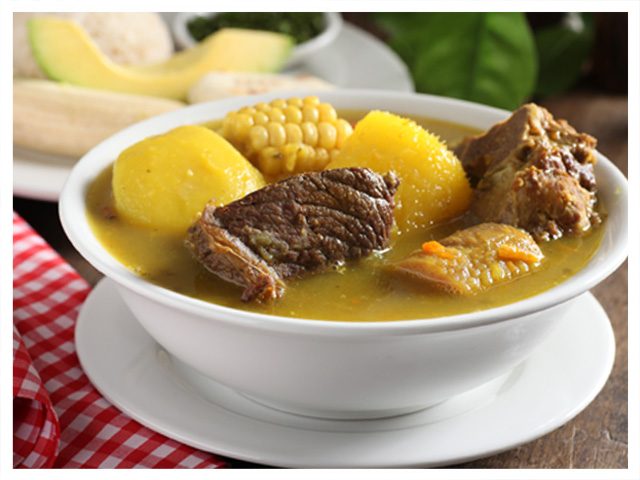 What is it: A soup preparation having chicken thighs and beef as key ingredients.
What does it taste like: An ideal option that goes well with any rice preparation and tortillas. The sundry flavors of scallion, tomatoes, and yellow onions lend a unique taste to crave for.
2. Ropa Vieja – A traditional Panamanian food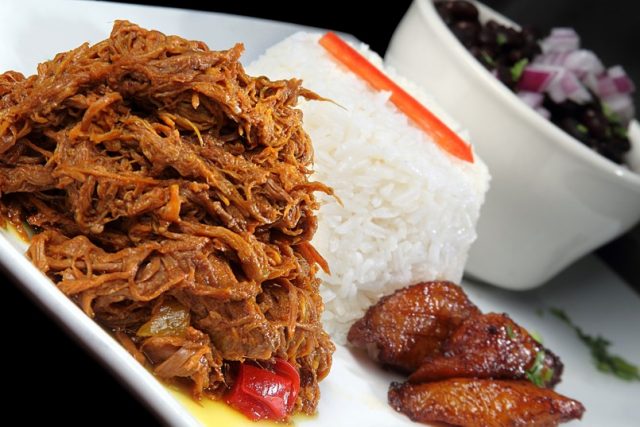 What is it: A beef preparation, served as both breakfast and lunch. It has derived its name from a legendary story, where a man ran out of food while serving his guests, so he picked one of his garments and made a stew preparation out of this.
What does it taste like: This is a beautiful dish with a mixed taste of cooked beef and spices like black pepper, cumin, and oregano.
3. Tostones – A fried side dish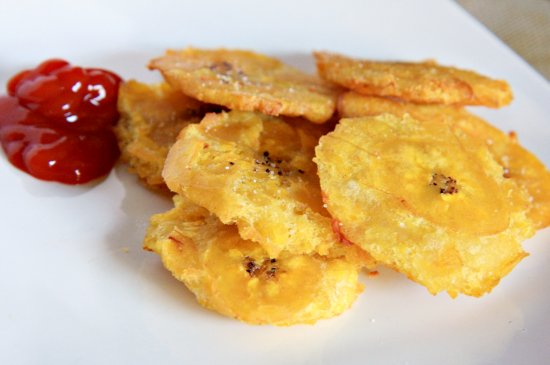 What is it: Thoroughly fried chunky pieces of green plantains.
What does it taste like: Forget everything else and indulge yourself in some crispy tostones along with ketchup. Lighter and tastier, this can be consumed just like potato chips, or you may have this as a side dish
4. Carimanolas – A breakfast meat pie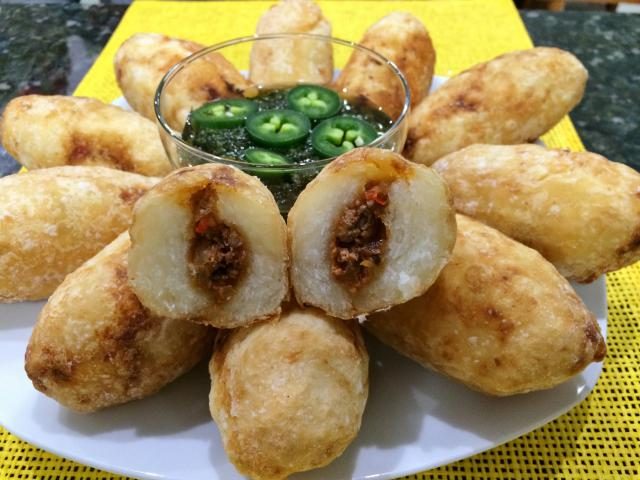 What is it: A yucca pie with a stuffing of cooked ground beef. This is a favorite of locals who love to have it in their breakfast.
What does it taste like: This wholesome pie should be served hot that too with some sauces like Suero Costeño to enhance its taste.
5. Chicheme – A conventional beverage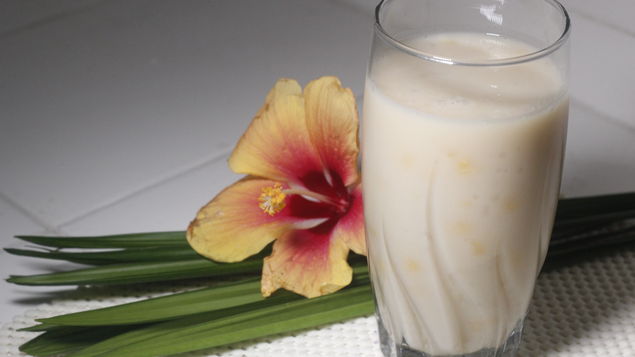 What is it: A corn-based drink prepared from the vanilla flavor and almond milk. This soothing drink is commonly available in any local eateries.
What does it taste like: Unlike any other drink, you will feel the soft boiled corns while sipping. A rich texture of milk and nutmegs create a wonderful combination for your sweet tooth.
    6. Carne Guisada – A popular Panamanian food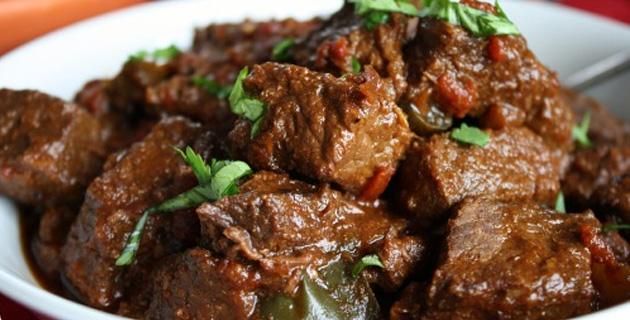 What is it: Beef meat and potatoes, perfectly cooked in tomato and sofrito sauce. Although people often have this as a side dish, since it is a complete meal itself, do not hesitate to listen to your heart and have this sans anything.
What does it taste like: A full-fledged main course, this wholesome preparation has an arresting flavor to win the hearts of people.
7. Panamanian Corn Tortilla – A typical tortilla preparation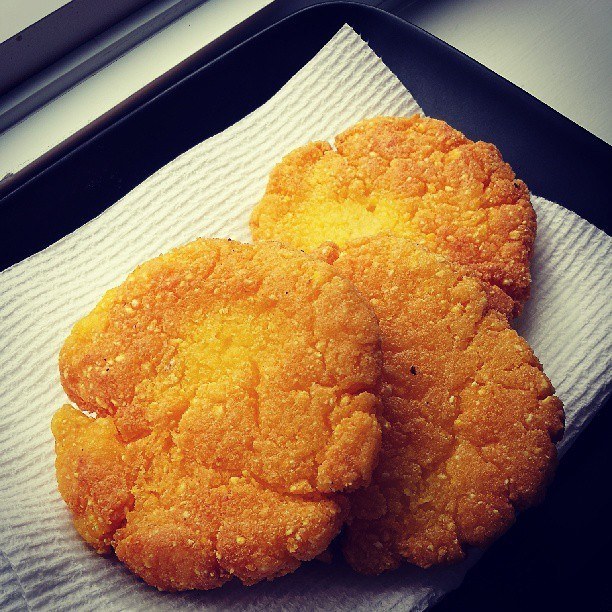 What is it: Small round shaped deep-fried snacks.
What does it taste like: Also known as corn cakes, these golden tortillas have a subtle crispness that you will realize while masticating. You are at liberty to experiment with anything you prefer as a side dish.
8. Hojaldras – A Panama breakfast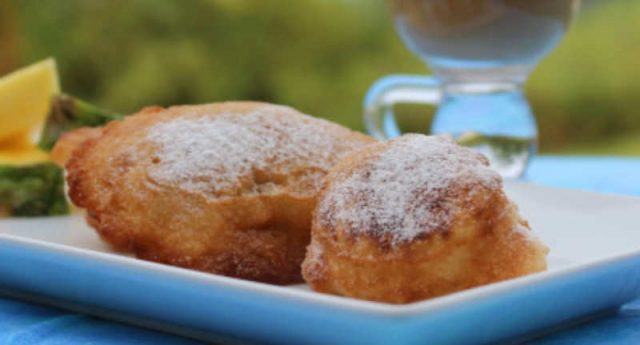 What is it: A fried bread resulting from a combination of baking powder, flour, and eggs.
What does it taste like: Served with sprinkled sugar, this is a sinfully tasty breakfast item. With some cups of coffee, this is going to be the center of attraction on your breakfast table. To subdue the excess sweetness, you may sprinkle some black pepper before eating.
9. Yuca Frita – A side dish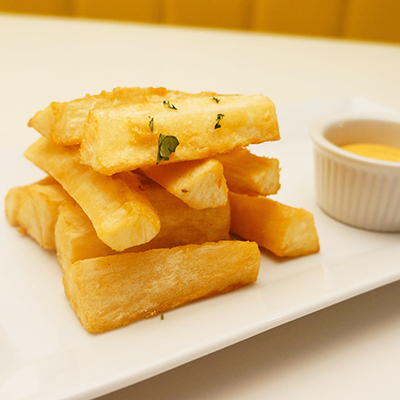 What is it: Yuca roots fried in canola oil.
What does it taste like: There are two things that are sure about this fry, one being the crispness and another one is a tangy flavor, as these fried items are served with few drops of lemon. Along with your tea or coffee, yuca frita will entice your appetite.
10. Cocadas – A famous Panamanian dessert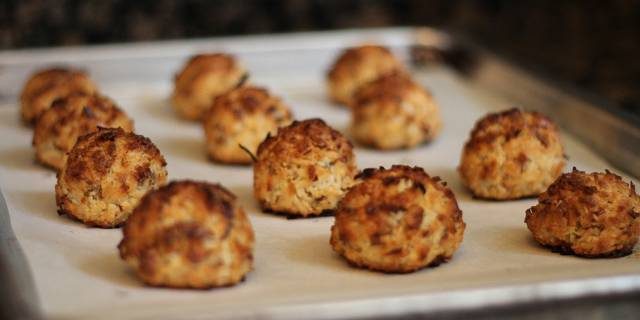 What is it: Baked balls using coconut, cornstarch, vanilla, and almond extract with condensed milk. Since coconut is their favorite fruit, they use it variedly, and this preparation is one such instance.
What does it taste like: This is just as fabulous as you could imagine. Grab them, munch them, and love them for being so sweet and tasty.
11. Platanos Maduros – A caramelized item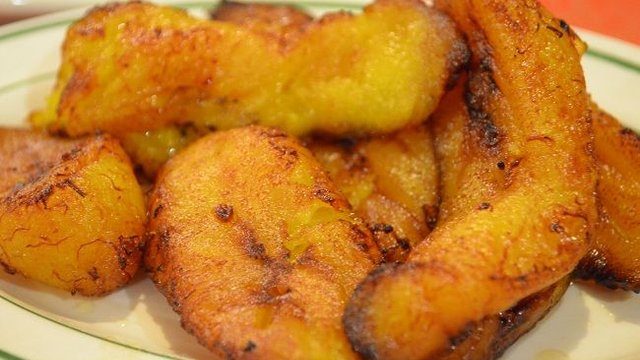 What is it: Plantains are softened while cooking in a mixture of butter, vanilla, and cinnamon.
What does it taste like: Sweetness overloaded! Sounds tantalizing? Then it is an obvious choice you are going to make. The softness of plantains, along with the gravy, gives the optimum taste if it is served with main courses like coconut rice.
12. Panamanian Tamales – A Christmas delicacy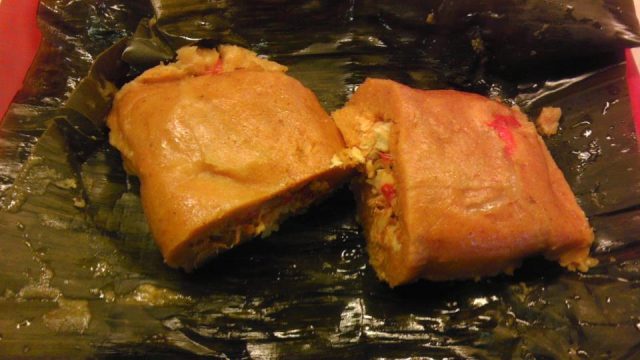 What is it: Cooked chicken filling wrapped in plantain leaves. Besides Christmas, this is also one of their signature dishes that are frequently observed in wedding ceremonies.
What does it taste like: Mostly served with fried plantains, this Mesoamerican steamed preparation with a delicious stuffing of chicken along with tomato sauces and raisins, is simply awesome.
13. Sopa Borracha – Another dessert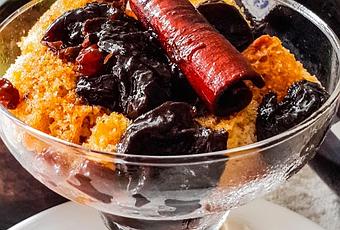 What is it: A synthesis of a sponge cake with a layer of sweet syrup.
What does it taste like: Sweetness all the way! With a heart-winning appearance, as decorated with some candies, this one is the ultimate dessert option to give a try to.
14. Caldo De Bolas De Verde – A dumpling soup

What is it: A green plantain dumpling floating in a bowl of soup made of corn, yucca, and cabbages.
What does it taste like: Another mind-blowing soup that is beautiful in its own way. The delicious soup is traditionally served with pickled onions, spicy sauces, or aji and some pieces of lemon. The dumpling with its beef filling is sure to tickle your taste buds.
15. Bistec Picado – A super meal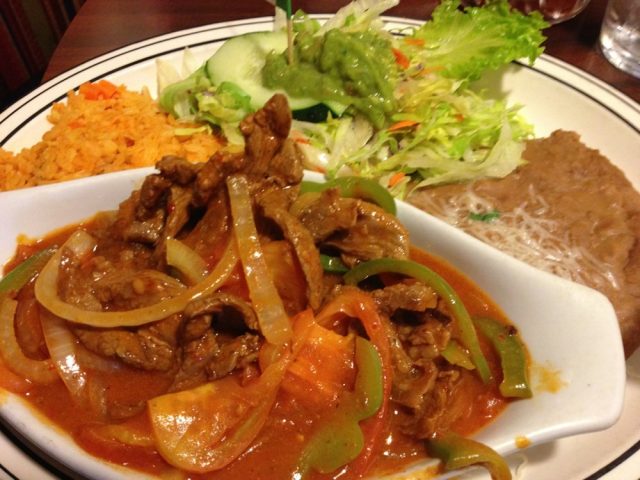 What is it: "Picado" means minced and "Bistec" means steak, so this is a minced steak preparation with an addition of spices for a supreme taste.
What does it taste like: Locals favor this dish for the rich taste of well-cooked beef with chili powder, jalapeno, bell papers, and cilantro.
16. Primavera Salad – A vegan delight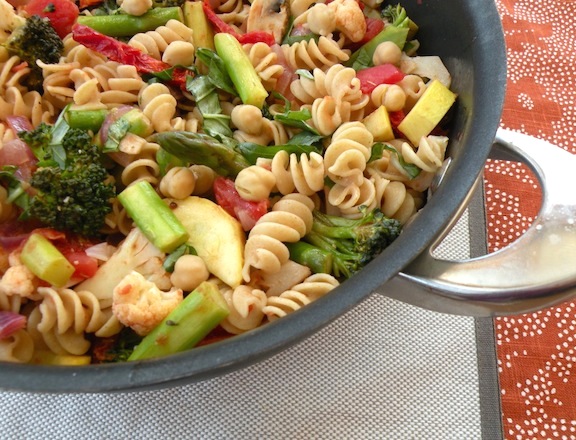 What is it: A beautiful assortment of pasta, green peas, red and yellow bell peppers along with some cooked asparagus.
What does it taste like: This salad with a seasoning of pepper and salt gives you a fresh taste of vegetables. A bowl of this salad with some traditional main dishes will make a complete course.
17. Ensalada De Papas – A potato salad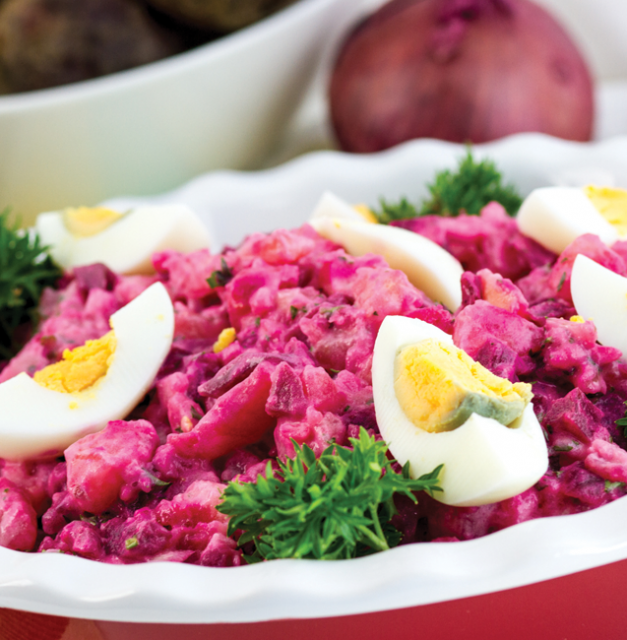 What is it: A mixture of vegetables with some mustard and mayonnaise. So, here is another reason to love the Panamanian cuisine.
What does it taste like: Traditionally served hot, but you can try it while cool as well and enjoy the flavors of potatoes, onions, beets, and carrots.
18. Almojábanos – A flavorsome fry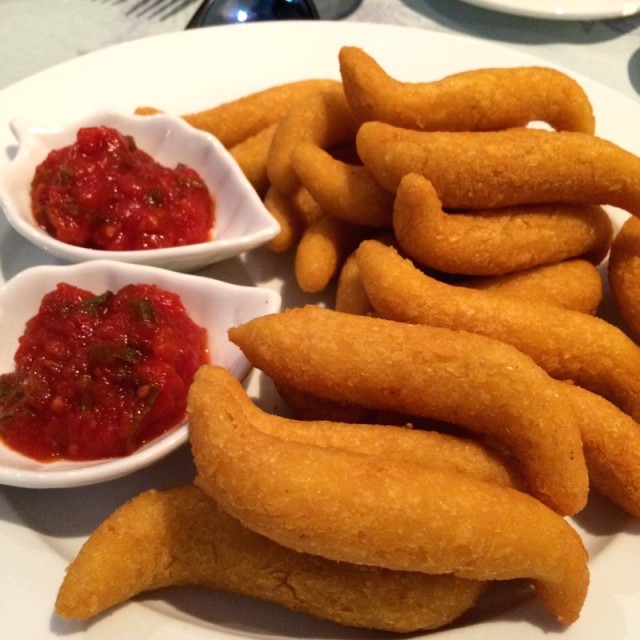 What is it: "S" shaped corn dough deep-fried in oil. This traditional dish is believed to have been originated in the hands of local peasants in earlier times.
What does it taste like: It is super crunchy with a taste of cheese and corn in every bite.
19. Ron Ponche – A delicious affair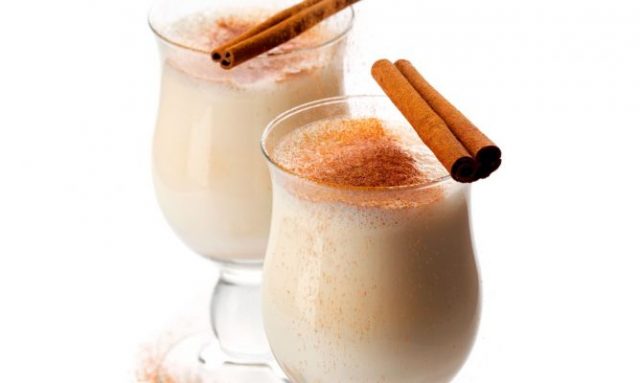 What is it: A typical beverage used mostly during the period in between Christmas and New Year. So, if you are in Panama at that time, you are sure to come across this in any eatery.
What does it taste like: A thoroughly refreshing drink with a fresh taste of egg yolk, vanilla extract, and milk.
Locals with their culinary dexterity have given a new dimension to their edible natural resources, making them delicious in every possible way. So, keep your ever-inquisitive mind and mouth open to reach out for more magnificent Panamanian foods.