Portuguese cuisine features vegetables, poultry items, meat and seafood with spices like piri-piri, cinnamon, and saffron and flavoring herbs like parsley and bay leaf. Their breakfast, lunch, and dinner mostly center around bread, soups and rice preparations. Pastries are the main dessert item, with names deriving from Catholic beliefs.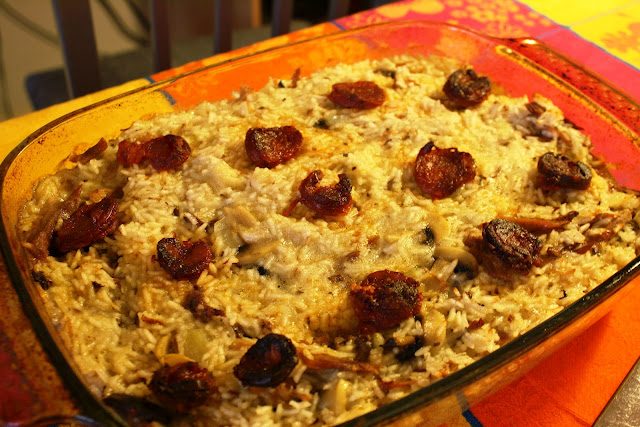 1. Pasteis de Bacalhau – The Appetizer
What is it: Fritters (fried food) made of salted codfish as the main ingredient.
What does it taste like: The crispy exterior is just a deception as the filling is soft due to the incorporation of potato. Also, cloves, cilantro, black olives, and parsley have their distinct flavors, enhancing the finger food.
2. Caldo Verde – A Traditional Vegetable Soup
What is it: A green soup with gold potatoes, tomatoes, collard green leaves, and clove garlic. The non-veg variation includes pork sausages. It is the people of Minho Province who made the soup originally. From wedding to other traditional ceremonies, the soup is there for every occasion, either as an appetizer or as a supper.
What does it taste like: The creamy texture of the soup is enhanced when you consume it with pork sausages like linguiça or chouriço or paio (pork) slices.
3. Pica Pau – The Famous Food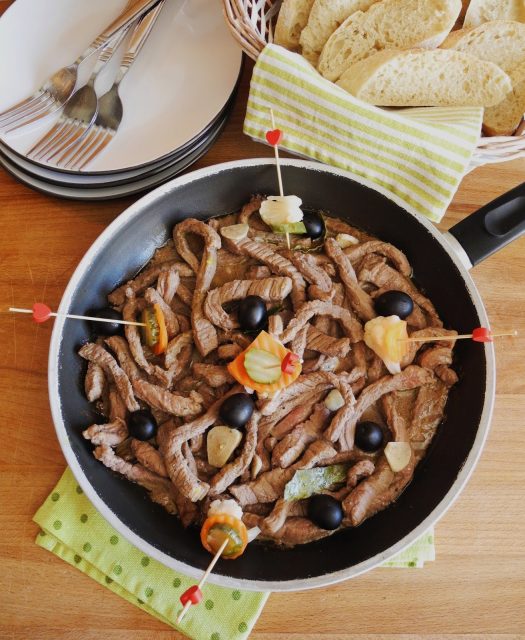 What is it: Cooked beef, immersed with light gravy of beer, is a snack preparation.
What does it taste like: With an accompaniment of bread and beer pica pau gives away a meaty flavor, piri-piri oil, melted pork fat, and pickles.
4. Cachorro Quente – A Common Street Food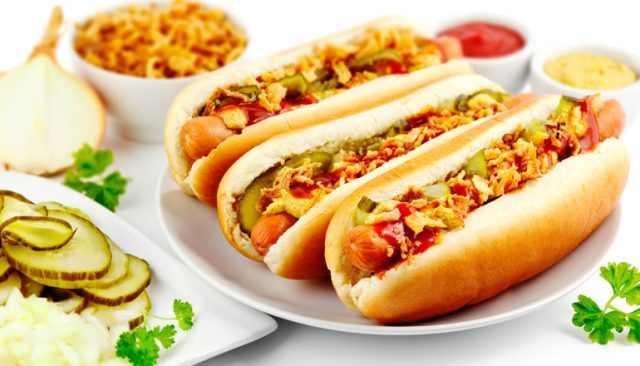 What is it: Beef hot dogs placed inside a brat bun with variable toppings.
What does it taste like: With every bite, the chewy hot dogs and the parmesan cheese, shoestring potatoes along with the meat sauce and yellow mustard create a sumptuous taste on your taste buds.
5. Portuguese Grilled Limpets with Garlic Butter – A Limpet Item
What is it: Grilled lapas (as Portuguese people call it)  served with garlic bread.
What does it taste like: The flesh of the lapas have a smokey yet buttery taste as they are marinated with garlic butter before the grilling. Lemon squeezed over the limpets is another way to make the most out of it.
6. Perú Recheado com Nozes – The Christmas Eve Essential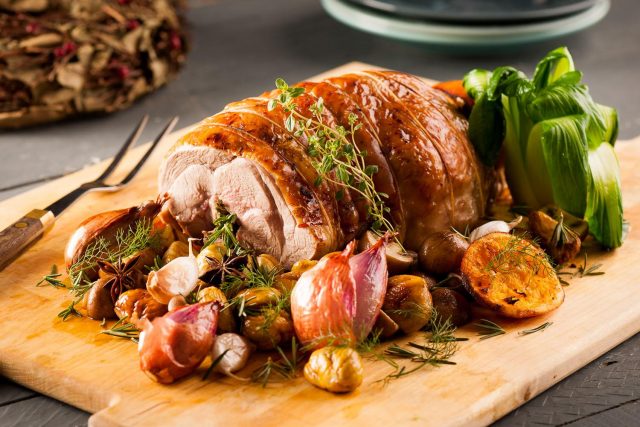 What is it: Turkey with a stuffing of either walnuts or chestnuts. Turkey was only restricted to people of upper strata of the society, but now it is a mass favorite, mostly eaten during the festivity of Christmas.
What does it taste like: The turkey with its signature taste makes a wholesome meal, especially when the garnishing includes straw potatoes and jam/jelly filled endives.
7. Francesinha – A Dish from North Portugal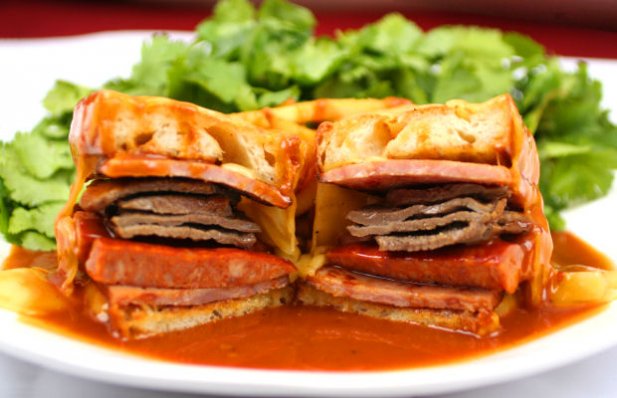 What is it: A regular sandwich with variable stuffings like ham, prawns, and mushrooms. The sandwich is a delicacy of Northern Portugal and rare to find in other provinces. Depending on the filling, the sandwich has different names like Francesinha à Cascata( having cream and mushroom), Francesinha de carne assada(having roasted pork), Francesinha à Barcarola( having shrimps or prawns). A large Francesinha is known as Francesinha à Cunha. The recipe has originated in the second largest city of Portugal, Porto.
What does it taste like: Just like other sandwiches, this one is incredibly tasty with so many mouth-watering ingredients. You may enjoy this with a sauce or a dip as per your choice.
8. Prego – Another Street Food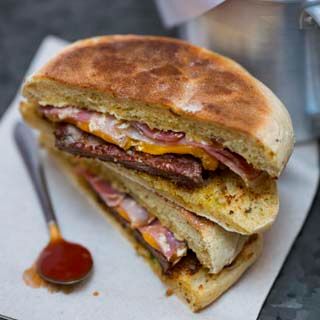 What is it: A beef sandwich that is also one of the national meat sandwiches.
What does it taste like: Either served with a topping of mustard sauce or as a part of a platter consisting of rice, fried eggs, or fries. The sandwich bun is usually crusty and the steak is thin and tender.
There are Portuguese eatables for every type of people with different demands, in terms of food. The exposure to the sea has enabled the country to imbibe some exotic seafoods in their cuisine, besides the meat and dairy products.