Saudi Arabian foods are mostly based on rice, meats, and spices. Vegetables are also there but not as much as meats, but when it comes to the option of meats, there is a restriction regarding it as well. According to Islamic law, the consumption of pork is prohibited, so is the alcohol. The meats that are allowed for eating should also be processed in a certain way, and only then do they become 'halal' or pure. The fact that this cuisine is a mentionable part of Middle-eastern gastronomy itself showcases its prominence across the globe.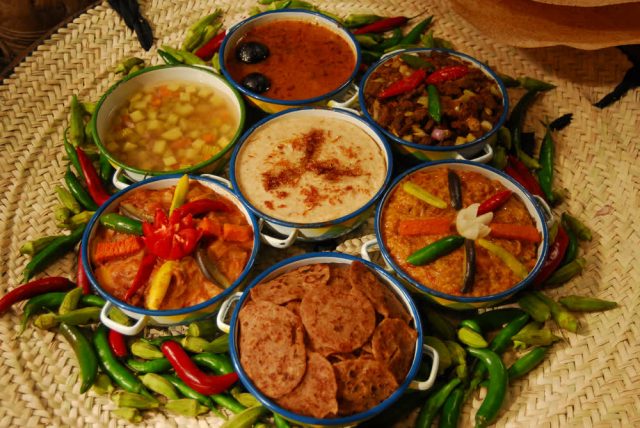 1. Kabsa – The National Dish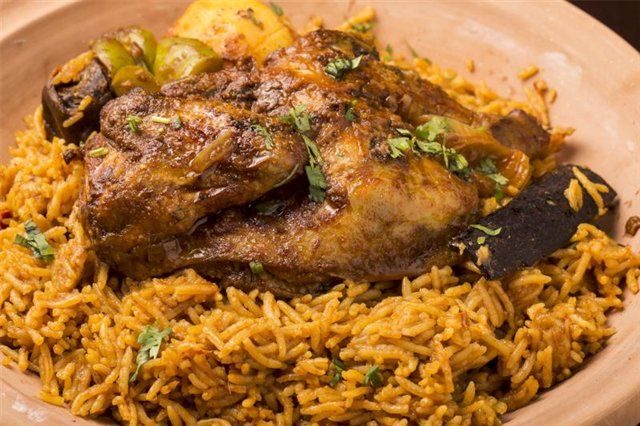 What is it: A rice-based dish with an amalgamation of meat and spices. The wholesome dish is a common delicacy in every corner of Saudi Arabia. Its alternative names include Makbūs and Kabsah. The origin of the name is 'kbs', an Arabic word meaning press denoting the cooking process as all ingredients are pressed together.
What does it taste like: It is spicy as saffron, bay leaves, cinnamon, cardamom, black pepper, nutmeg, and black lime are used.
2. Tharid – A Traditional Meal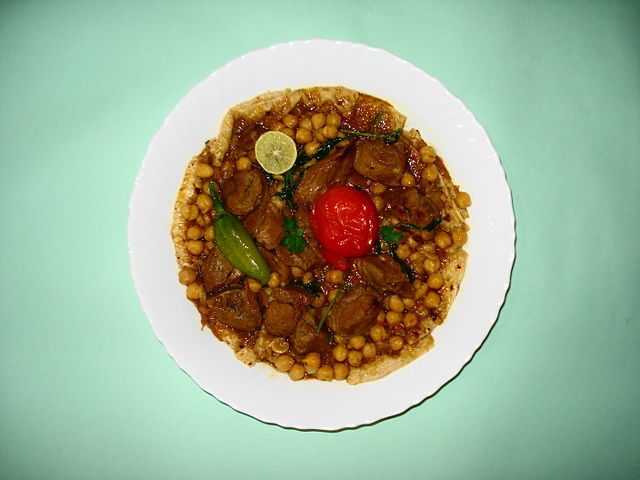 What is it: Flatbread known as regag submerged in broth or soup. While the non-vegetarian variation includes meat (mostly lamb) broth, the veg only variation is strictly about vegetable soup. The importance of the dish is in its rapid consumption during the holy Ramadan month when Muslims fast throughout the day and eat after the sunset. It is considered to be a favorite preparation of the Prophet Muhammad.
What does it taste like: The bread is crispy, but when eaten with the soup, it becomes soft.
3. Sambusak – A Vegetarian Snack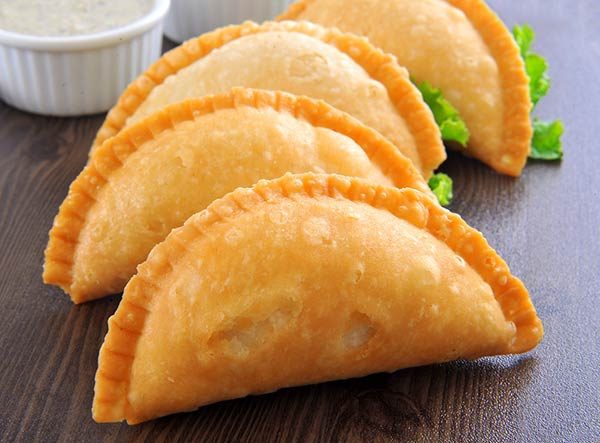 What is it: Deep-fried snack filled with variable fillings. It is alternatively recognized in the names of Samboksa, Sambuus, or Samosa in other parts of the world. In the Indian subcontinent, the shape is triangular while it is semi-circular in Arabic cuisine.
What does it taste like: Crunchy and oily, this is an appetizer true to its nature.
4. Shakshouka – A Must in Breakfast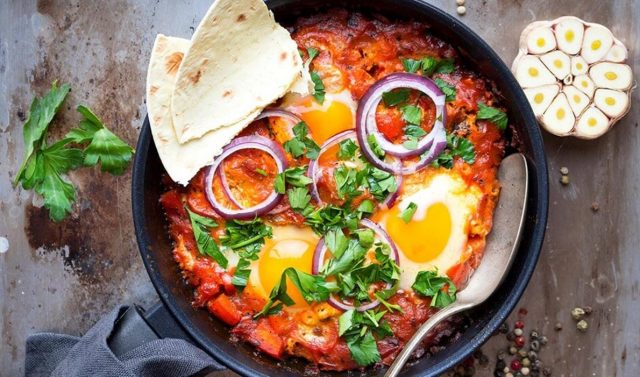 What is it: Poached eggs in cooked tomato sauce are what the dish is all about. Multiple ingredients are added as per the culinary influence, but in Saudi Arabia, this is a popular breakfast choice. Its name has come from the Arabic word 'Shakka', meaning staying together, here justifying the way the ingredients are kept one after one.
What does it taste like: It has flavors of tomato enhanced with cayenne pepper, cumin, and chili peppers. In some regions, tabasco sauce is used, which makes the preparation even spicier.
5. Mandi – The Typical Dish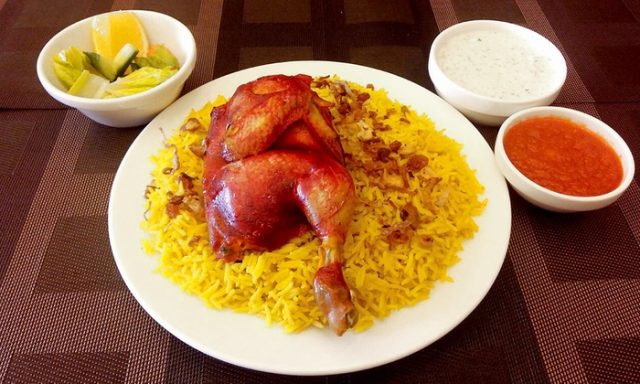 What is it: It is a simple variation of Kabsa as it too includes rice and meat that would be either lamb or chicken. It is equally popular in Yemen, Oman and other Middle Eastern countries. The cooking process is also quite unique as it is made inside a special oven known as Tandoor.
What does it taste like: A spice mixture used for cooking the preparation is known as Baharat. This is often observed during festivities and celebrations.
6. Murtabak – The Popular Nibble Option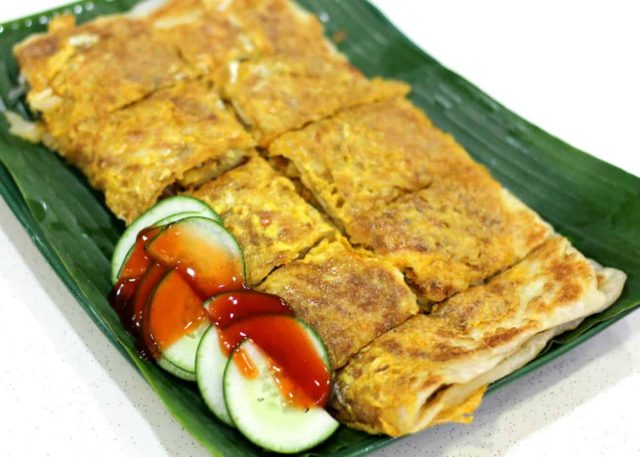 What is it: A fried pancake with the stuffing of grounded meat and vegetables. Because of its square shape, it is also known as a folded omelet. It is also known as Mutabbaq or Matabbak, which is an Arabic term implying the 'folded' condition. Some countries have a sweet variation of this particular dish.
What does it taste like: The sumptuous crispy pancakes have a strong taste of egg infused with chili and other spices.
7. Jalamah – The Festival Food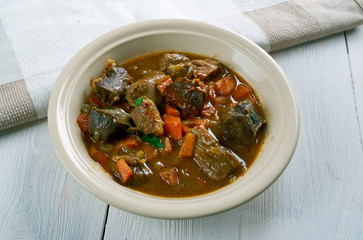 What is it: A lamb meat-based dish popular mostly as a festival item during the Eid-ul-adha.
What does it taste like: The gravy is tasty with a typical Middle Eastern flavor of spices that can be consumed with rice or flatbread.
8. Jallab – A Famous Beverage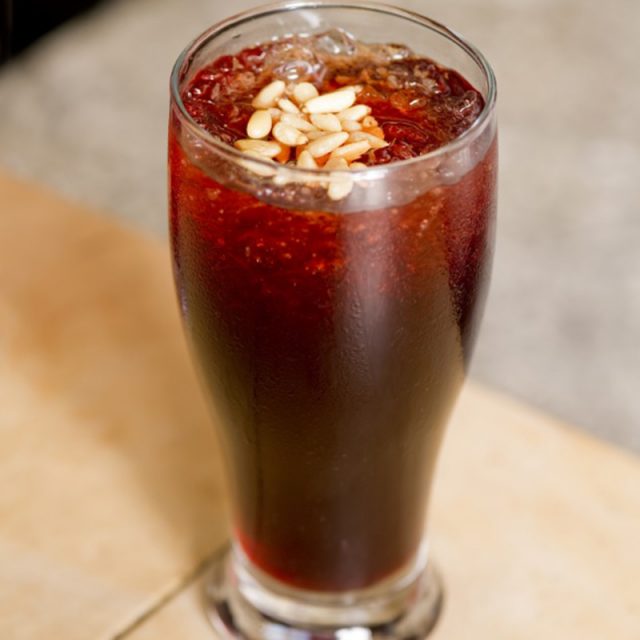 What is it: A fruit syrup common in Arabic cuisine and many countries like Jordan, Lebanon have this particular item.
What does it taste like: The aromatic drink has dates, grape molasses, carob, raisin, and rose water to treat your taste buds with a soothing flavor.
9. Basbousa – The Middle-eastern Desert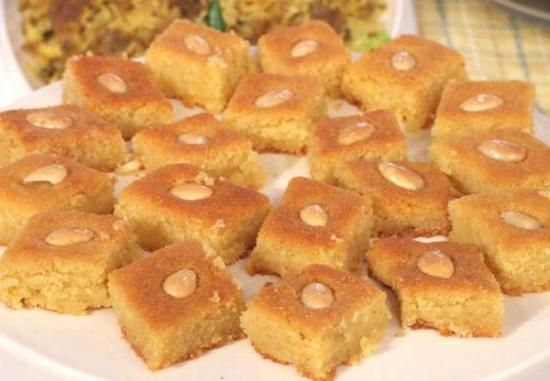 What is it:Popularly known as Semolina cake, Shamali, Hareesa, this is a small cake with a beautiful garnishing.

What does it taste like: Sweetness accompanied with rose water and orange blossom water makes the cake a perfect option to consume after a heavy meal.
10. Muhallebi – Their Favorite Item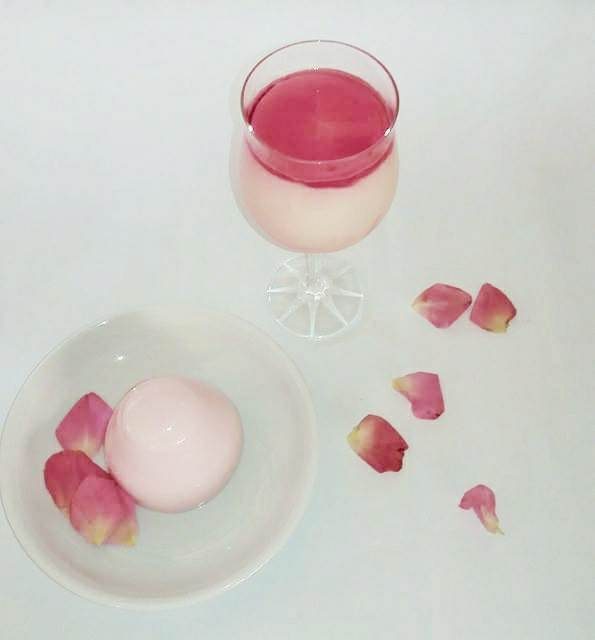 GreekerthantheGreeks.blogspot.com
What is it: A milk pudding in nature, but depending on the improvisation, the color and appearance might look different. This is initially a Persian delicacy that has found popularity in Saudi Arabia.
What does it taste like: Its milky with a taste of rice flour, sugar, and the flavor of the occasional addition of rose water. In Israel, you will find grape juice instead of the milk.
The beautiful combination foods of Saudi Arabia reflect how the heavy meal can always be a treat for the appetite. With a dominant usage of spices, every preparation is worth tasting at least once in a lifetime.