South African cuisine is a blend of the country's regional dishes. Various ethnic groups like Zulu, Xhosa, and Cape Malay have enhanced it with their delicious preparations. Amidst outside influences, French and Indian play an essential role. Be it a curry-based item or a pure vegan one, you will get all sorts of foods when you are in this country.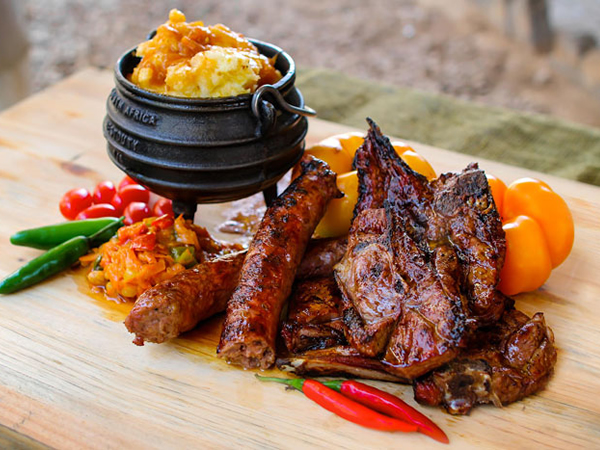 1. Bobotie – The national Easter food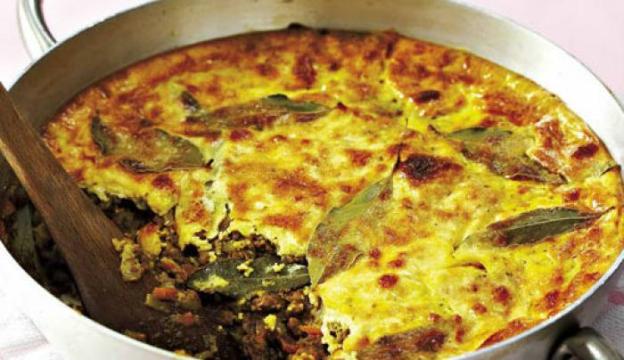 What is it: Golden brown baked meat topped with eggs and milk.
What does it taste like: This fulfilling food, being an amalgamation of garlic, bell pepper, onion, and milk, offers a subtle spicy taste. The main ingredient is either lamb or beef that rules your taste buds with its soft texture. Locals enjoy this traditional side dish with the famous hot sauce, sambal.
2. Biltong – A common South African food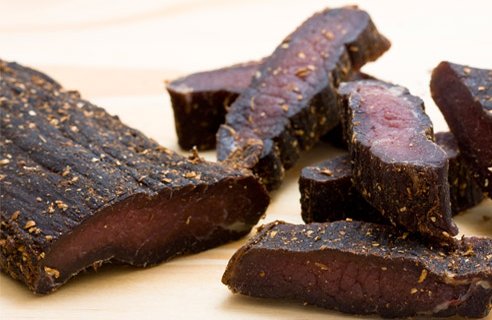 What is it: Dried meat used mostly as a snack. "Bil" means rump, and "tong" means tongue or strips in the Dutch language. You may also find stew or soups using these as main ingredients.
What does it taste like: The combined taste of black pepper, coriander, and vinegar swiftly balances the raw taste of meat.
3. Bunny Chow – A fast food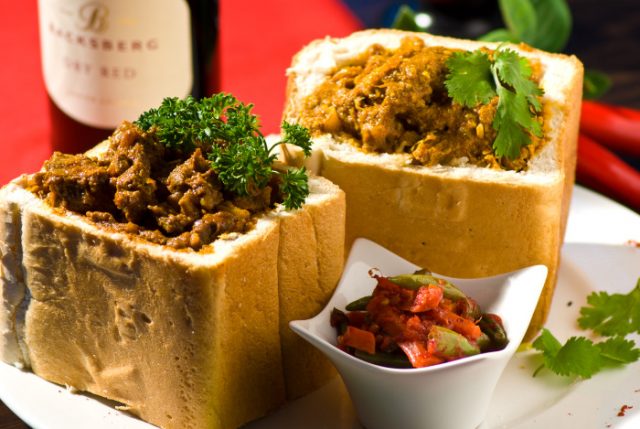 What is it: Curry filled square-shaped bread. Originally prepared in Durban, this is famous amidst Indians living in South Africa. Usually, it is a non-veg dish, but when the curry is made with veg ingredients, it is known as beans bunny.
What does it taste like: The bread and curry make a perfect enticing combo, especially when teamed up with yogurt, salsa, and fresh coriander.
4. Kota – A popular preparation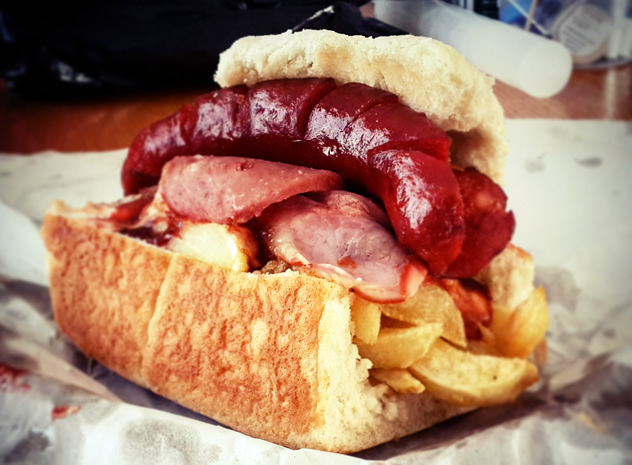 What is it: Sandwich-like bread preparation with assorted ingredients as fillings. Actually, the name kota denotes a quarter portion of bread, so any preparation made of such bread is commonly called kota.
What does it taste like: The mixed taste of condiment, sausage, and potato chips goes well with the soft bread.
5. Ugali – A vegetarian food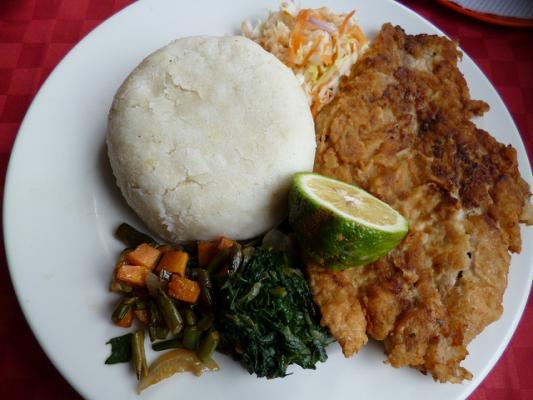 What is it: A white dough prepared with millet flour, maize flour, and sorghum flour. One of the most common staple foods of the country, often used as a breakfast preparation, this one is also known as "ngima", "sembe", "posho", and "dona".
What does it taste like: Salad and veg or non-veg stew are consumed with this simple starchy item.
6. Yellow Rice – A staple food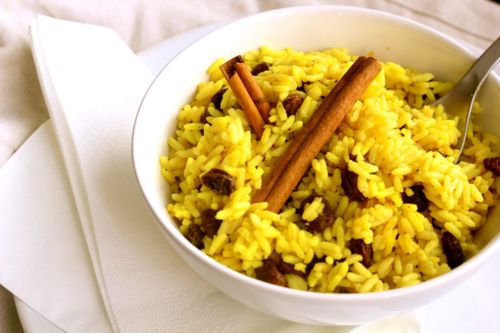 What is it: Cooked rice with cinnamon, raisins, and turmeric. This is an authentic Cape Malay dish, which is a must at weddings and other family get-togethers.
What does it taste like: The healthy and tasty food goes well with gravy based dishes.
7. Samp and Beans – A Zulu food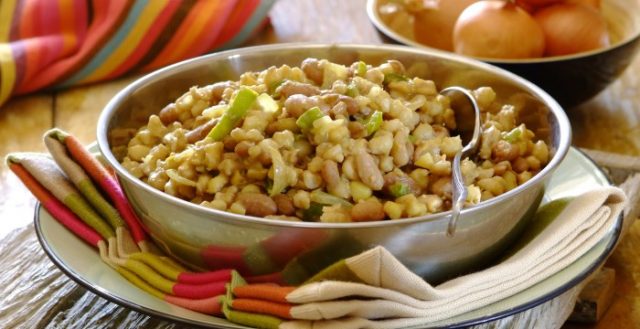 What is it: Cooked samp and beans along with spices. The traditional dish is known as "isitambu" in the native Zulu language, while Xhosa people call this "umngqusho".
What does it taste like: The spicy taste, achieved by curry powder and black pepper, makes it a perfect side dish to any rice-based item.
8. Chakalaka – A vegetable dish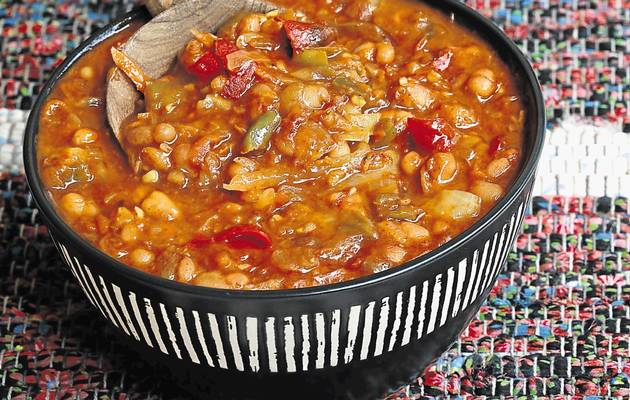 What is it: Beans, cabbage, and tomatoes cooked with spices. Originally, this used to be made by gold miners as their meal, but later on, the preparation has been enhanced and improvised.
What does it taste like: The rich taste of ginger, paprika, curry powder, green pepper, and other spices make it extremely spicy and flavorsome. Warmer, the better!
9. Boerewors – A typical braai food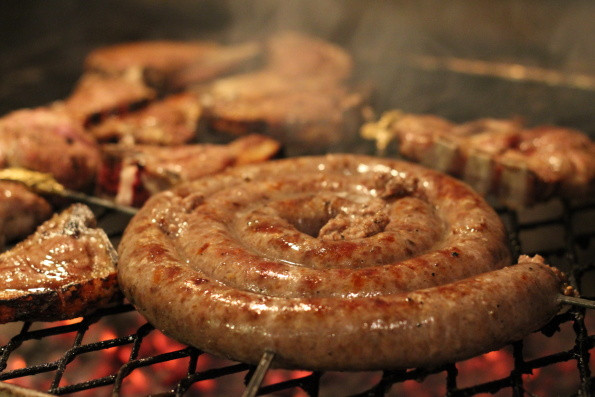 What is it: Round barbecue sausages made of beef, pork, and lamb. In the Afrikaans language, "boer" means farmer and "wors" means sausage.
What does it taste like: The flavored hot sausage subtly offers the taste of vinegar and coriander. Any pickled preparation or wine ideally complements such sausages.
10. Christmas Gammon Glazed with Brandy and Coke – A festival delicacy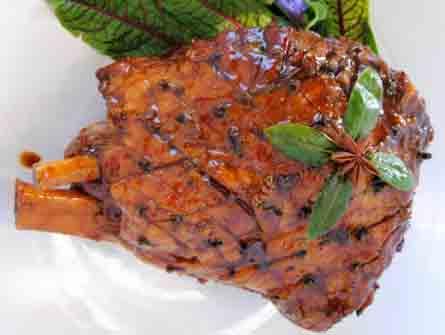 What is it: Cooked gammon with a coating of brandy, coke, lemon juice, and instant coffee. As the name suggests, this favorite hot food is extensively consumed during Christmas.
What does it taste like: The well-cooked gammon has a piquant taste, achieved by ginger ale, cinnamon, and black peppercorn besides the glazing.