It's commendable to pop up in Seattle on the 4th of July – when the skyline is ablaze with dazzling fireworks set off to vivaciously celebrate Independence Day; the Declaration of American Independence was adopted on this very day, way back in 1776. So, for an entire night of unlimited revelry, head off to any of the following locations in and around Seattle, and be a part of the momentous jubilation.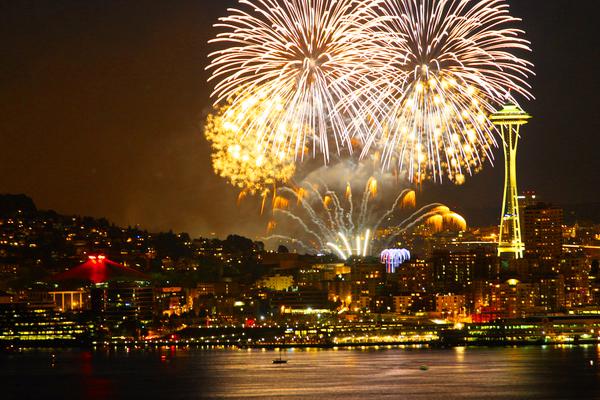 1. Seafair Summer Fourth (Lake Union), Gas Works Park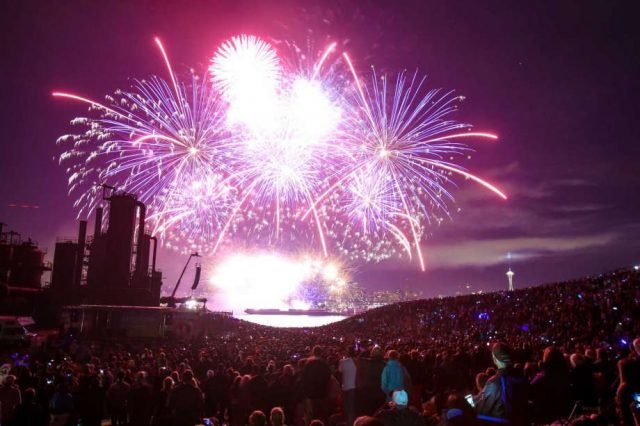 Come to this downtown adjacent lake to witness the city's biggest fireworks. While gaping in wonder at the magnificent presentations, feast upon varied delicacies that are temptingly sold by local food vendors or whoop up with live entertainment. And if you are up for something more adventurous, avail an Argosy Cruise that starts from Elliot Bay and allows you to relish the fireworks right from the water. Pay a visit to the Space Needle's Observation Deck if you have enough time.
Fireworks Starting Time: 10.20 pm onwards
How to Get Here
2. Bhy Kracke Park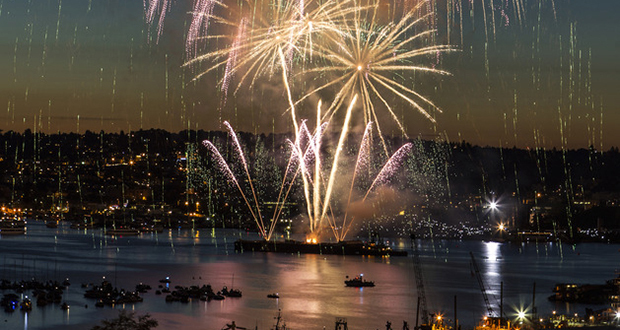 If the maddening crowd of Gas Works Park is not your cup of tea, check into this residential park in Queen Anne, where there are sufficient benches and bike racks for you to conveniently gaze at the amazing fireworks. There is enough open space for kids to play around too. The greatest plus point is that it's absolutely free. Only, get here fast.
Fireworks Starting Time: 10 pm onwards
How to Get Here
3. Cheshiahud Lake Union Loop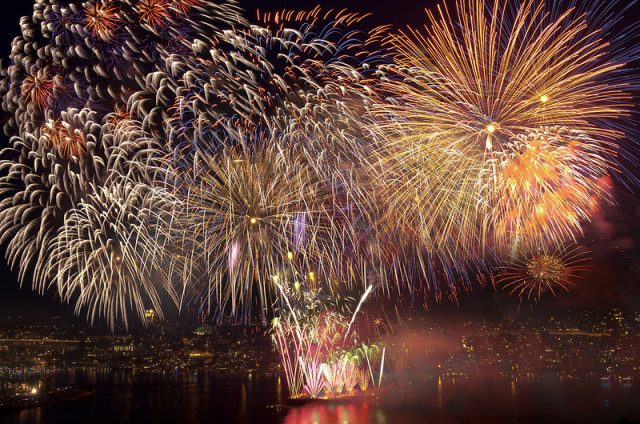 Avail this popular loop around the Lake Union, or relax at any of the three dozen parks that exist along the way, to leisurely watch the fireworks display.
Fireworks Starting Time: 10 pm onwards
How to Get Here
4. Fremont Bridge, Fremont Avenue North
Plan an early visit if you desire a convenient spot to watch the fireworks of Lake Union from here, for heavy traffic can spoil all your premeditated plans.
Fireworks Starting Time: 10 pm onwards
How to Get Here
5. MacLean Park, Taylor Avenue North and Newton Street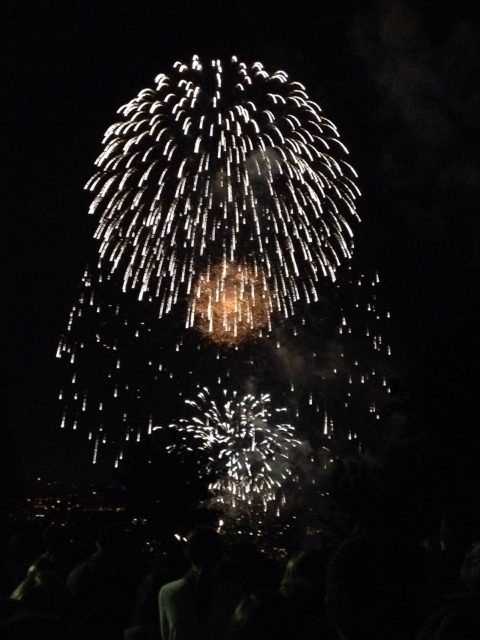 To look at the fireworks from a massive height, turn up at this park that promises a crowning viewpoint.
Fireworks Starting Time: 10.30 pm onwards
How to Get Here
6. Bellevue Downtown Park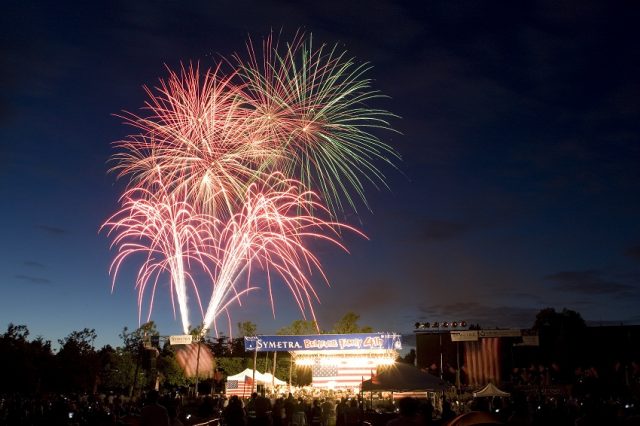 The marvelous firework show of Bellevue Celebration in East Seattle is a popular tourist hotspot. Gear up for additional surprises, such as live performances by the Bellevue Youth Symphony Orchestra, games, food and much more.
Fireworks Starting Time: 10.05 pm onwards
How to Get Here
7. Marina Park, Kirkland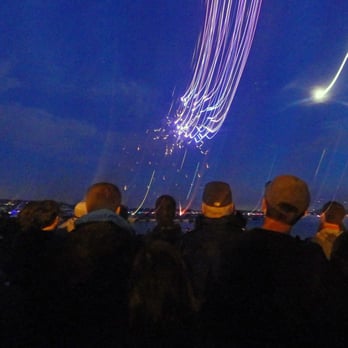 While watching the amazing fireworks, here you may also get your kids involved in amusing parades and other exciting events like festival decoration competitions. The show can be enjoyed from Heritage Park as well.
Fireworks Starting Time: 10.15 pm onwards
How to Get Here
8. Civic Stadium, Edmonds
Downtown Edmonds promises an eventful day for you; what with patriotic parades, joyous walks, and delicious food along with an unforgettable firework display – you would scarcely wish the night to end.
Fireworks Starting Time: 10 pm onwards
How to Get Here
9. Eagle Harbour, Bainbridge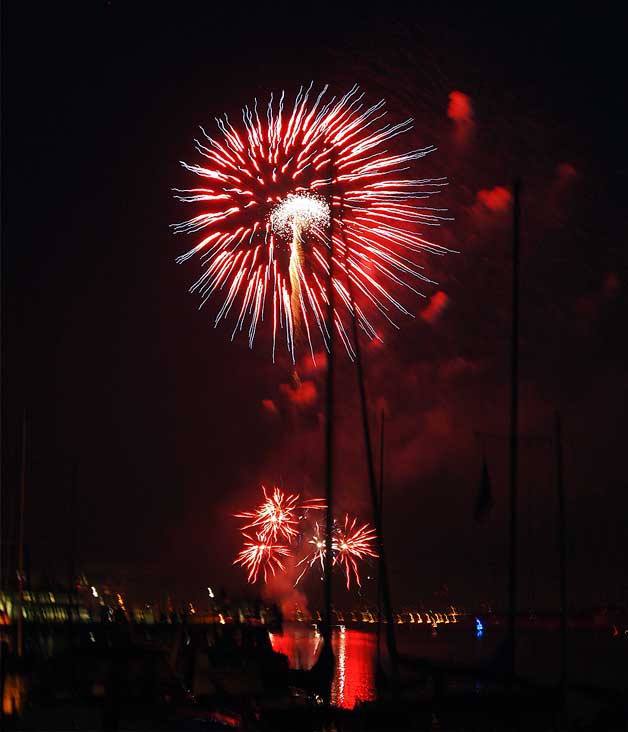 There are numerous joints to enjoy the fireworks that are set off from a barge, situated at the end of Eagle Harbour. You may either reserve seats in the numerous waterfront restaurants like the Bainbridge Thai Cuisine or book a table at the Harbour Public House. Tables are available on a first-come-first-serve basis.
Fireworks Starting Time: 11 pm onwards
How to Get Here
The spirit of oneness experienced while celebrating the auspicious day amidst teeming millions, the magical charm sweeping over each and every heart in ecstatically ogling the bewitching fireworks under one sky, the feeling of harmony that binds all and sundry, is inexplicably ethereal. Come and be a part of this euphoria.