There is no denial of the fact that Northern California has plenty of places to camp in. Like always, camp lovers are left spoilt for choices when it comes to select the best spot amongst the lot. Some places bear the signs of volcanic eruptions, while some exhibit other geological wonders.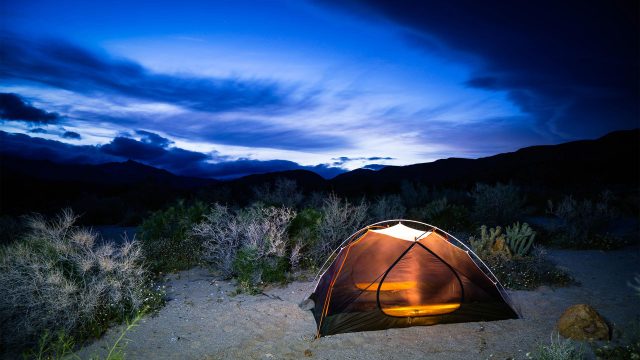 1. Lava Beds National Park, Modoc and Siskiyou Counties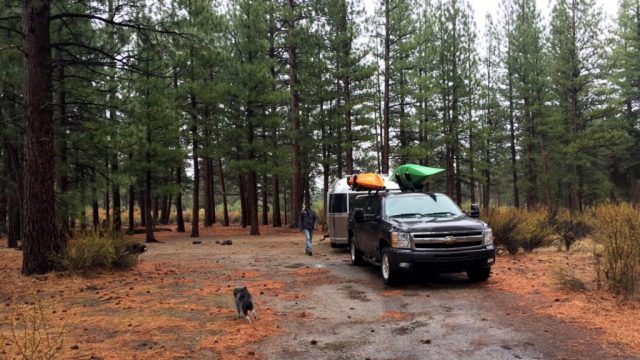 Featuring numerous lava tubes and caves, this landscape is nestled in the northeastern side of Medicine Lake Volcano. Indian Well Campground is their famous site for camping, but nearby there are plenty. After spending hours in exploring the park and its unique features, you can opt for staying to feel the magnitude of the place at night. The nearby 43 sites allow tents, motor homes, and group camping, but each site has their own rule and all of them follow first-come-first-serve. You may also take your pet but it needs to be on a leash.
2. Lassen Volcanic National Park, Shasta County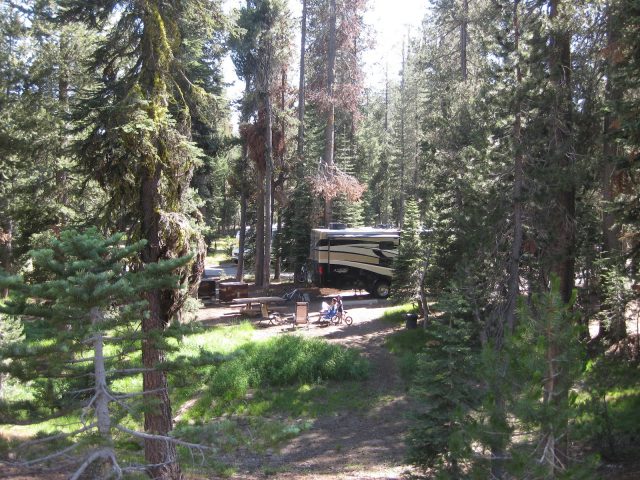 With around 7 campgrounds, this volcanic zone is also nourished by the frequent volcanic eruptions. There are 33 camping sites dealing with first-come-first serve basis while the rest 4 can be booked prior to your camping. The place is the one of a kind in the world as one can see 4 types of volcanoes in the same premises. There are Manzanita Lake's campgrounds as well. Juniper Lake, Butte Lake , and Lost Creek along with Manzanita Lake are for group camping. There are opportunities like kayaking, hiking and swimming that you may enjoy besides camping. In certain places one can find picnic tables and campfire facilities.
3. Sonoma Coast State Park, Sonoma County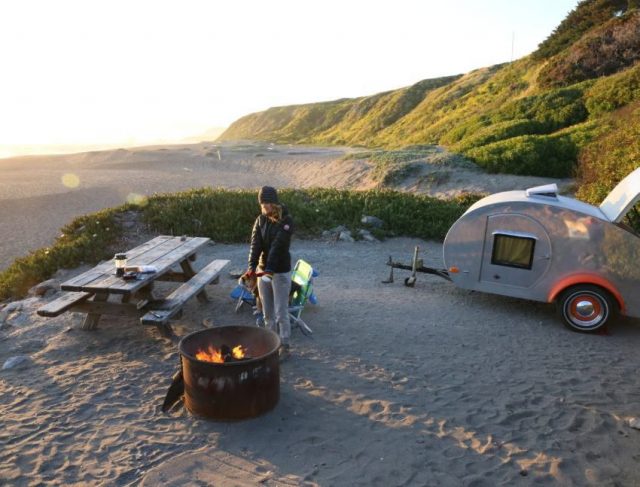 Adjacent to Pacific Ocean, the state park is heaven for camp lovers, especially those who love thee close association with the beach. The photogenic natural arches, coves, and clean beaches give a nice backdrop to all your photos that you can't resist to take. There are famous beaches like Goat Rock Beach, Gleason Beach, and Arched Rock Beach. Camping charges vary from one site to another. Except for Pomo Canyon, rest sites like Willow Creek, Bodega Dunes, and Wrights Beach do not allow group camping.
4. McArthur-Barney Falls Memorial State Park, Shasta County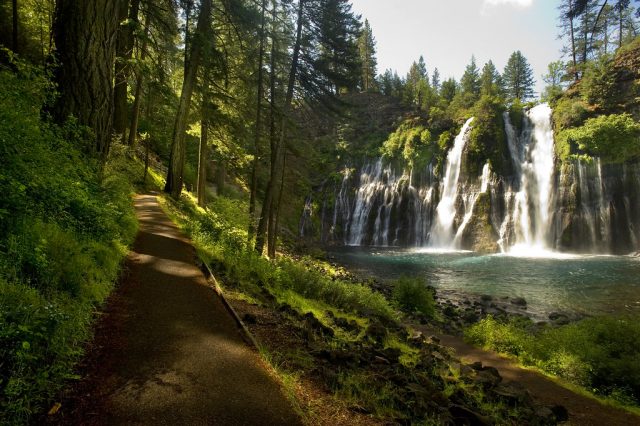 Showcasing Pacific Crest Trail and Lake Britton (partially), this park is known for its wonderful waterfall Burney Falls (129 ft). Located at an elevation of 3,000 ft, the park's campground has 102 campsites and 17 of them only allow primitive or tent camping and rest of the sites accommodate all sorts camping like RV, trailers, and tents. Even if you want to stay at cabins, then there is one with a rustic look. The coniferous forest surrounding the beautiful land is an ideal place to camp in.
5. Lake Tahoe, El Dorado County and Placer County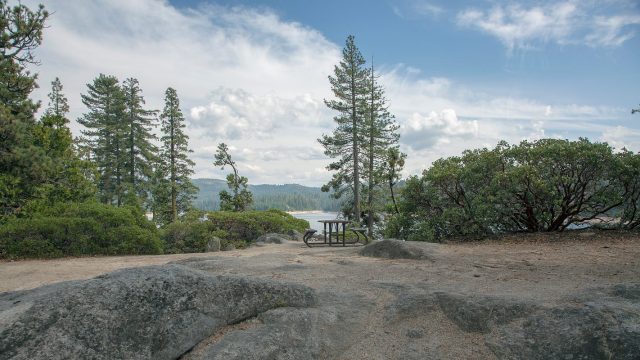 With magnificent mountains in the surrounding, this lake area is a good option for camp lovers as there are multiple sites for it. D. L. Bliss State Park, Camp Richardson, Sand Harbor, Sugar Pine Point State Park, and Fallen Leaf are best amongst the lot. From full to partial hook-ups and other amenities all are offered in these areas. You may also opt for kayaking, swimming, hiking or biking apart from camping.
6. Jedediah Smith State Park, Del Norte County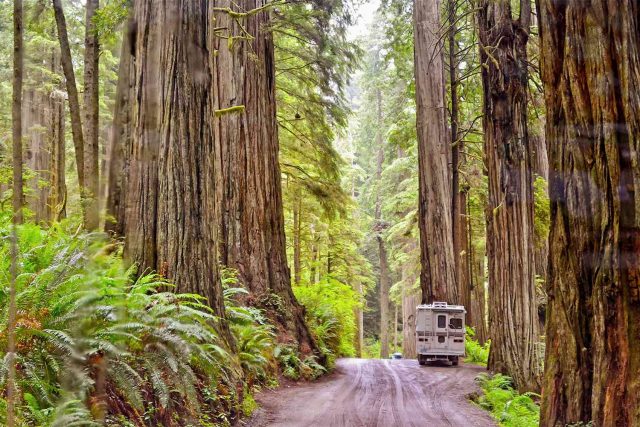 Accessible throughout the year, this state park has its own beauty with redwood trees, comprising around 7% of all entire world's redwood trees. Even people who do not have tents or RV, they can stay at the cabins, offered by the state park authority. As far as camping is concerned, there are 86 sites. The nearby Smith River is all about enhancing the beauty of the state park. You can also hike through the lush green rainforest area, refreshing your mind.
7. Plumas National Forest, Plumas County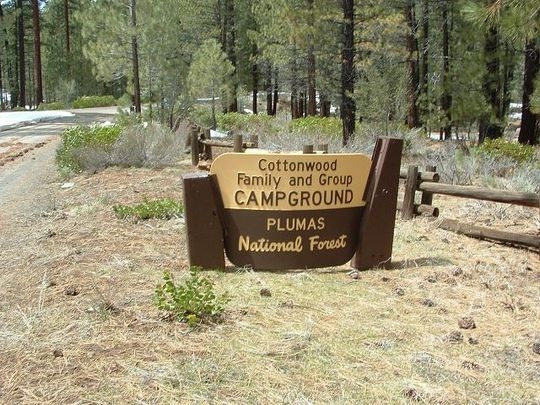 From mountain lakes to forest, the wide forest covers around 1,146,000. Guarded with Sierra Nevada mountain range, it has multiple sites, devoted to campers. From camping in the mountain shores of Little Grass Valley Reservoir to other sites, where one campground has multiple camping spot under those regions, you will be flabbergasted with the options available. Hiking, backpacking, horse riding, and group picnicking all are other options that you will be offered with.
There are endless places to camp in the northern California, but these are some handpicked destination that will give you the best experiences. Going there with friends and family will surely give you a good time.