Caves and caverns are exotic destinations in Arkansas, where lots of people throng throughout the year. To know the geology of the land even better or for spelunking, these living caves (meaning the formation is still going on) are best from around 2,000 caves. The most cave systems are in the Ozark region.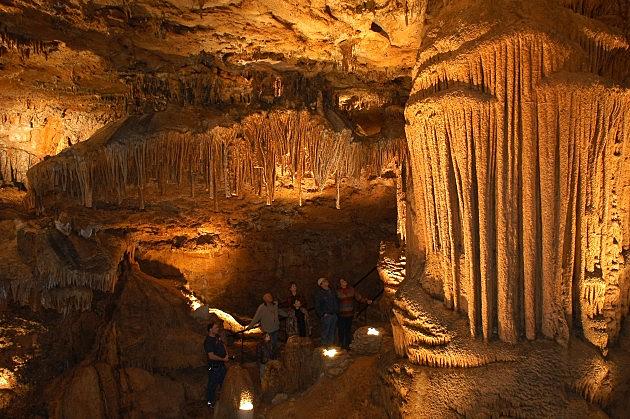 1. Onyx Cave, Eureka Springs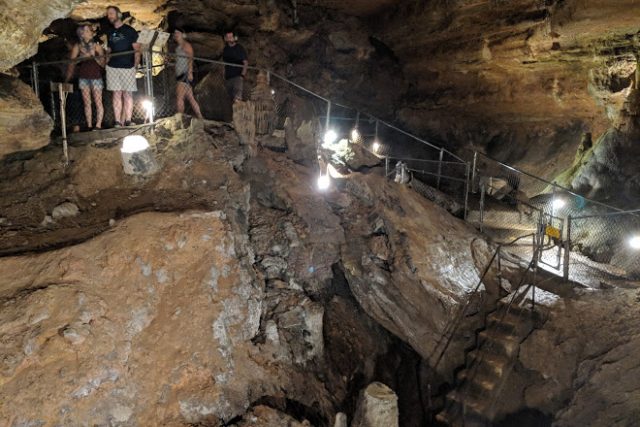 The oldest show cave in the state, opened in 1893 as a tourist attraction, is alternatively known as cave onyx. The cave predominantly contains flowstones and not onyx, with an average temperature of 57°F throughout the year. It is not a complex system but adorned with stalactites and stalactites, the cave has only one way out and in. Visitors are given a radio set as an audio tour guide that helps them have a 30-minutes compact tour. Attractions include Friendly Dragon and Witches Fireplace, along with a gift shop for souvenirs.
The movie 'It's Alive' was partially shot in this cave in 1969.
Opening Hours:  09:00 am-04:00 pm everyday
2. Blanchard Springs Caverns, Fifty-Six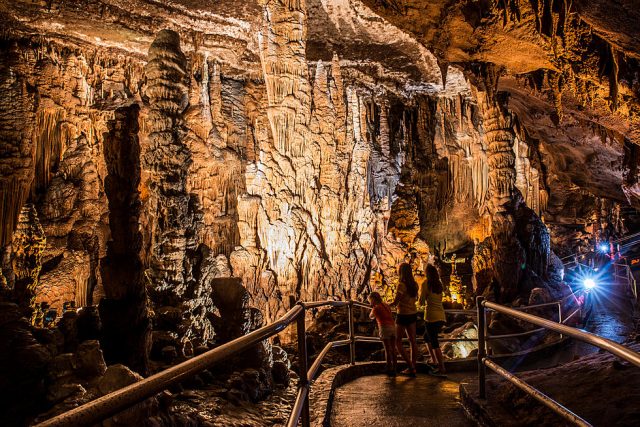 As a part of Ozark–St. Francis National Forest, this three-level cave system has the largest volume in the state. Earlier it was known as Half-Mile Cave, and officially it was opened for public in 1973. There are official cave tours of these following caves – The Dripstone Trail (1-hour tour with special facilities for wheelchair-bound people), The Living Cave ( with hiking and biking trails and ever growing and changing cave), Discovery Trail (1-1.5 hours tour with 700 steps!), and Wild Cave Tour (3-4 hours of long and adventurous tour). The overall temperature of such caves is 58°F.
Opening Hours: Everyday 09:30 am- 06:00 pm except Tuesday
3. Mystic Caverns, Harrison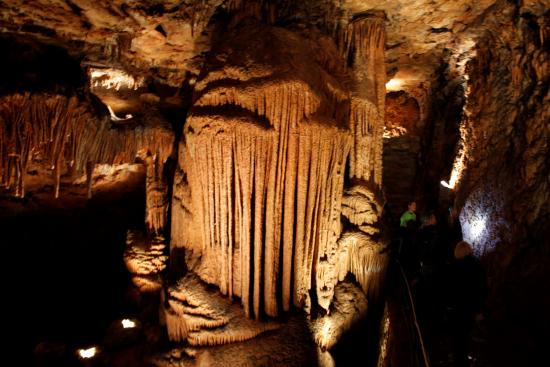 Coupled with the Crystal Dome, the twin caves are close to each other (400 meters) and a treat for the eyes. After its discovery, the first tour that organized was in 1928 when it was known as "Mansion Cave". The guided tour is around 1.5 hours long, and it includes both the caves. The attraction of the Mystic Caverns is known as "Pipe Organ" with vertical 30 feet high rock formation similar to the musical instrument. In the Crystal Dome, the notable thing is a dripstone formation known as "Crystal Bell".
Opening Hours: Everyday 09:00 am – 06:00 pm except Sunday
4. Bull Shoals Caverns, Bull Shoals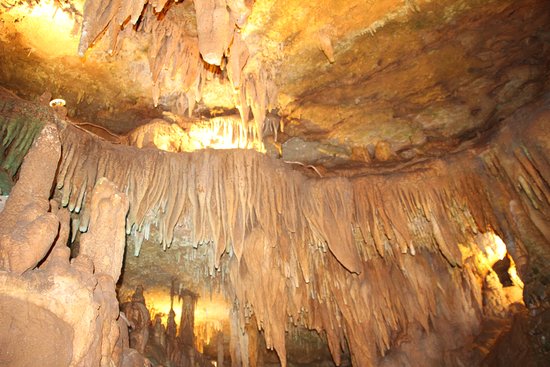 The limestone cave was open since 1958 and shaped and sized by the geological changes that occurred around 350 million years ago. Water sources and their discourses passing through the cave have also shaped the cave to a great extent. It used to be a home of many American tribes like Cliff Walkers. Beautifully nestled in the Ozark Mountains range, this is laden with all possible rock formations like stalagmites, box work, flowstone, columns, and stalactites and so on. The tour doesn't take more than 45 minutes, and you are likely to see salamanders, camel crickets, and pipistrelle bats.
Opening Hours: Wednesday-Saturday 10:00 am -05:00 pm
5. Old Spanish Treasure Cave, Sulphur Springs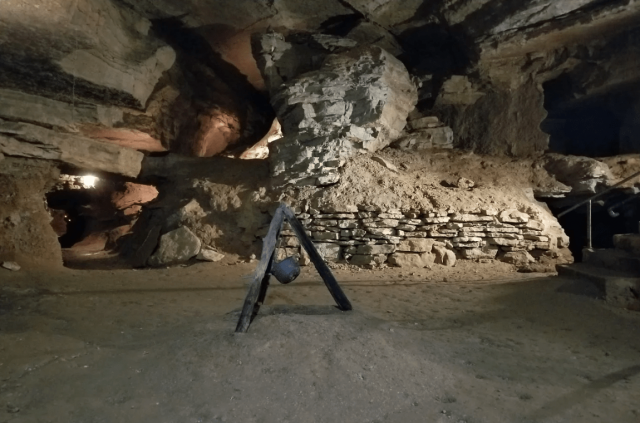 Operating television shows and many school excursions, the cave is believed to have some hidden treasure as deposited by some Spanish people who were using the cave as their pass through on their way back from a treasure conquest. This story prompted some enthusiasts to still search for the hidden gem, but none of them have been successful in their endeavor so far, except for some weapons, armors, and a few coins. The most exciting thing is that the vast cave still has a long map of the untapped territory, which is promising. The exploration of the place is still on. As far as its type is concerned, it is also being researched, but primarily it is considered as a solutional cave made of soluble limestone. The temperature of the cave is around 56°F throughout the year.
Opening Hours: Everyday 09:00 am- 05:00 pm except for Sunday when it is open 3 hours later than usual but closes at the same time.
6. War Eagle Cavern on Beaver Lake, Rogers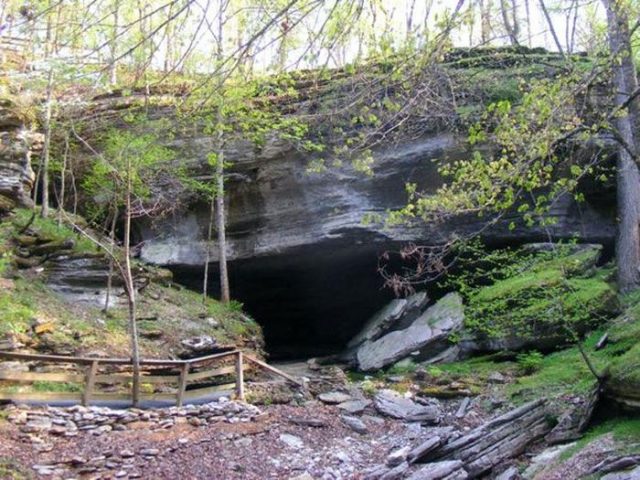 The cavern, with its exquisite lake-side entrance, is a perfect family-friendly place to spend time with. You don't have to reserve beforehand for the guided tours that are organized every 20 minutes. The cave has vast rooms and well organized for assisting people with strollers and wheelchairs. There are multiple domes throughout the cave. The temperature of the cave remains 58°F always.
Opening Hours: Everyday from 09:30 am-05:00 pm; every Sunday 11:00 am-05:00 pm.
7. Cosmic Cavern, Berryville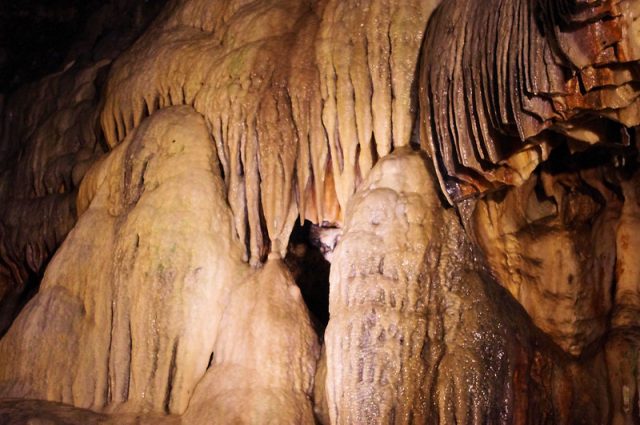 The cavern is made of limestone with typical formations of cave popcorn, flowstone, stalagmites, stalactites, and many more. The beautiful two lakes whose bottoms are not yet discovered by divers are also notable attractions. When it comes to noticing some living creatures, you will get to see Ozark blind salamanders inside it. The soda straw hanging around for 9 feet is also a major attraction. The inside of the cave is quite warm as the temperature is around 64°F.
Opening Hours: Everyday 09:00 am-05:00 pm
The most famous caves of Arkansas given in the above list with required information. When traveling is an excuse to explore the world, why not start with the underground treasures, existing as caves. Not only geological but also geological records are secured in those caves.