Denver, the capital of Colorado constitutes an attractive option for a budget conscious tourist – there are plenty of free things that he may gladly do and loads of exciting places he may explore without spending a dime. So, grab a weekend and embark upon a fun trip to the Mile High City to give yourself the best vacation even if you are hard up.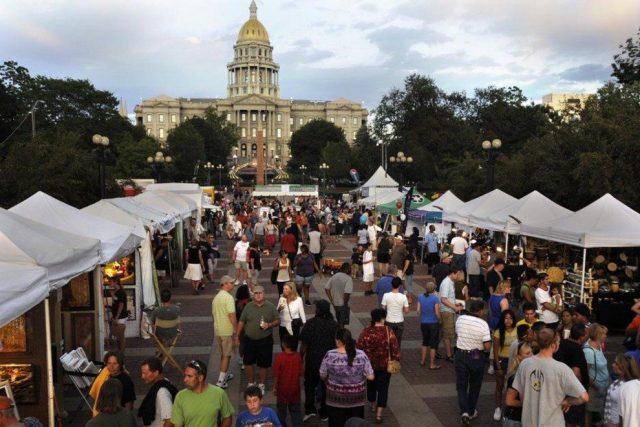 1. Be a Part of the St. Patrick's Day Parade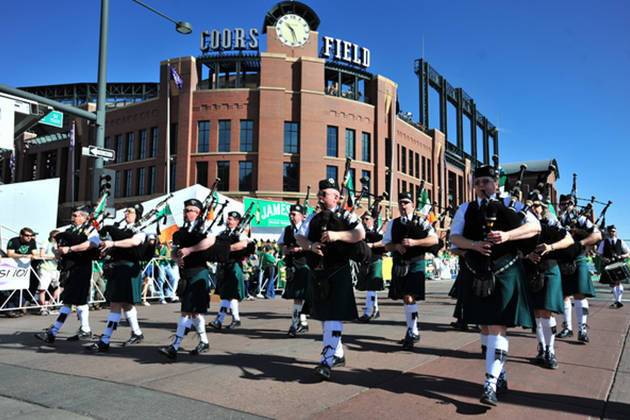 Usher in the freshness of spring by putting on a green outfit and walking with others in the St. Patrick's Day Parade held in March every year. It starts sharply at 9.30 am from the parking lot at Coors Field and ends at Downtown.
2. Avail Free Ice Skating at Skyline Park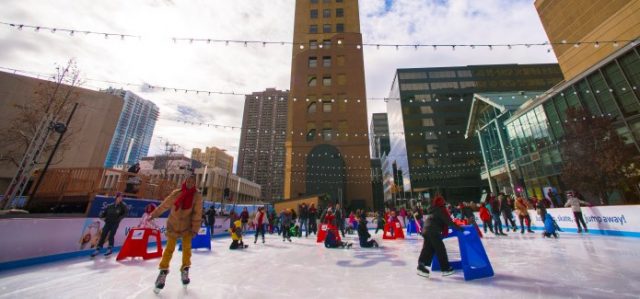 Observe the coming Valentine's Day in style by firmly holding your beloved's hand as you proceed to glide smoothly over ice at the Southwest Rink. It remains available all through the winter months, (from the end of November to mid-February).
In case you want to take pleasure just being just a passive spectator, your destination ought to be the town, Breckenridge where during its annual closing day celebrations in April, ski participants exhibit a stunning show by skimming across a chilled waterbody and thereafter attempting a soaked plunge.
3. Have Fun at the Five Points Jazz Fest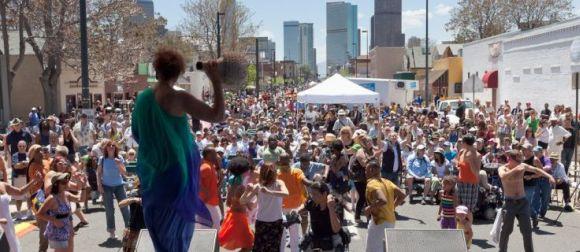 The celebration of this summertime festival on the 3rd Saturday of every May involves band music, delicious food, beverages as well as several family-friendly activities and the best thing is that it's absolutely free. Immerse yourself in a world of music as jazz singers take the stage by storm.
4. Take a Tour of the Colorado State Capitol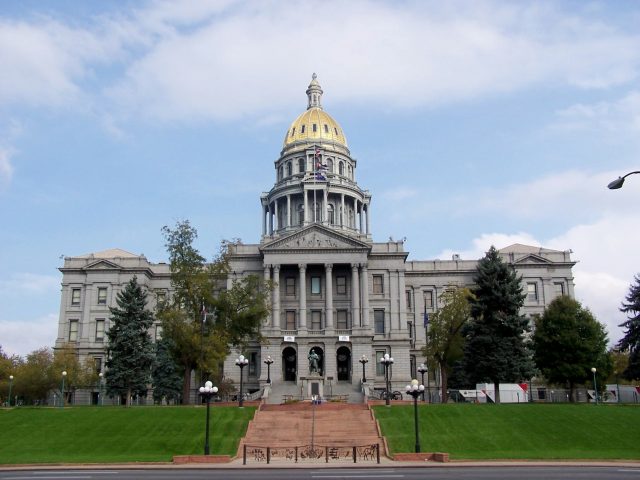 Spend your day moving around the premises of this historic building on any day between Monday to Friday from 10 am to 3 pm when free tours are offered and for a self-guided tour, you need to turn up between 9 am. and 5 pm. Only keep in mind that other than Martin Luther King Day and Presidents' Day, it remains closed on all state holidays.
5. Know of Colorado's Past at Four Mile Historic Park
This park spanning 12 acres is an ideal place if you intend to while away your time knowing about things reminiscent of Colorado's frontier days. It remains open from 12 noon to 4 p.m. from Wednesdays to Fridays, and 12 noon to 4 p.m. on Saturdays and Sundays.
6. Let Your Kids Enjoy at the Children's Museum of Denver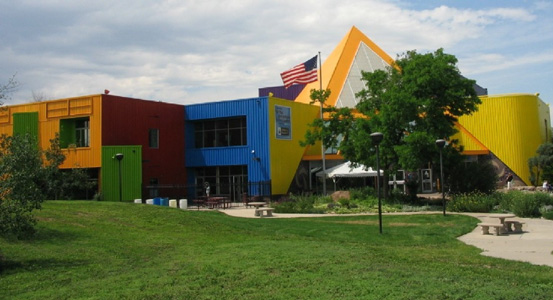 Desirous of availing a free educational trip for your kids where they get to learn in an exciting manner? Well, rush to this museum on the first Tuesday of every month from 4 pm to 8 pm to allow them ample opportunities to build ramps and tracks, very much integral to the understanding of kinetics. Its new exhibits comprise of a 3.5-story climber, a water lab, an energy exhibit, and a teaching kitchen. For toddlers, there's an outdoor Joy Park.
7. Explore Denver Art Museum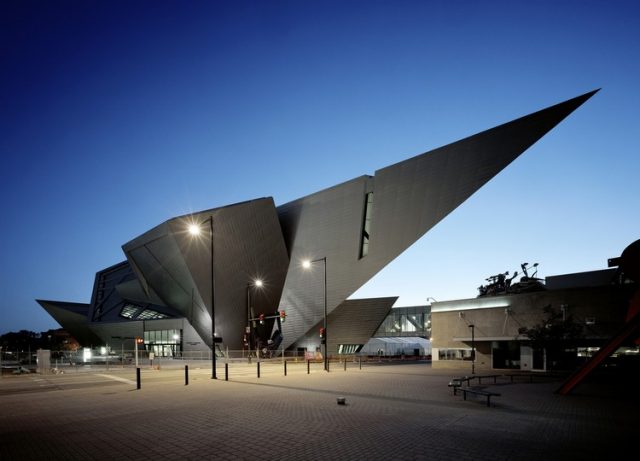 For deriving indoor entertainment, this museum containing over 16,000 Native American art pieces from more than 100 tribes deserves a must visit. Further attractions include grand displays of artworks and textiles from Central America and Pre Columbia, a fascinating collection from Asia, and a fine collection of modern American and European paintings. The timing is from 10 am to 5 pm.
8. Freak Out at Any of the Free Festivals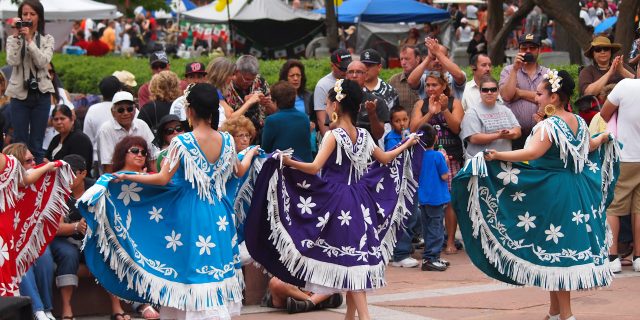 Be a part of the many festivals such as the Cherry Creek Arts Festival held on the Fourth of July weekend or the Colorado Dragon Boat Festival, again in the same month to have a blast while viewing its impressive array of art forms along with music and cuisine.
9. Gaze at New Year's Eve Fireworks at Downtown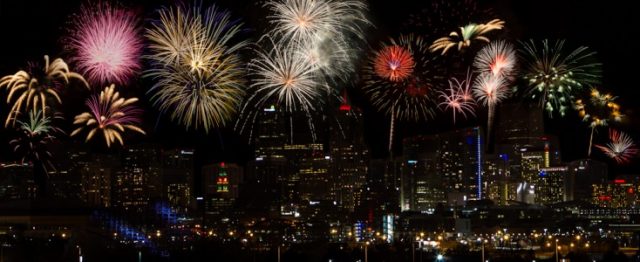 The New Year Eve's firework shows held at downtown endow viewers an unforgettable spectacle. Each of the musical displays carries on for about 8 minutes and can be seen from any corner of the mall. Secure a convenient spot along the 16th Street Mall for best sightings.
Apart from these, you may venture for others like the Red Rocks Park and Amphitheater with its miles of hiking trails or the U.S mint that offers a 45-minute free tour from Monday to Thursday. Moreover, if you happen to be there during significant events such as Veterans Memorial Day Tribute or Denver Arts Festival, you may without any worry take part or simply entertain yourself since there is no charge levied for entry or anything. So, settle upon what captivates you most and just go for it