Amsterdam conveniently fits the bill for being the starting point of various day trips that are undeniably pleasing, exotic, good and memorable.What with elaborate canals, bewitching tulip gardens, grand historic buildings, pleasing countryside locales and short sojourns made to places both inside and outside Netherlands, are undeniably fulfilling. So, all those who are raring to explore, accommodate one short fulfilling day trip from Amsterdam in your itinerary to live through the diverse enjoyments of various cities, while soaking in an exuberant Dutch culture.
1. Kinderdijk, Netherlands
At one time in this UNESCO World Heritage site, there were nearly 1740 windmills that by pumping out water prevented the city from being flooded. Today the remaining 19, situated along a canal, offer best locations for striking photographs. Hence, go on with your clicking, but make sure to visit the interiors during your trip, and most importantly, keep raincoats handy; Netherlands is susceptible to frequent and unexpected rains.
How to Get Here
2. Keukenhof Gardens, Netherlands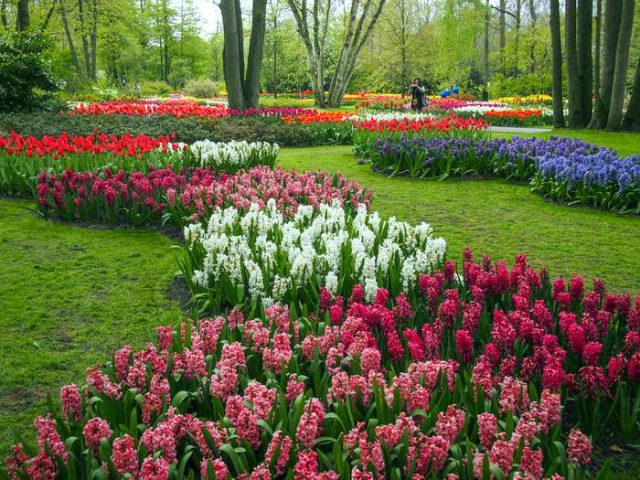 With stunning theme based gardens such as the English, Japanese and Historical, housed in a massive compound of 80 acres, this flower garden near the small town of Lisse, triumphantly bears the tag of being the largest in the world. Nearly 80,000 visitors stop by it every spring from mid-March to mid-May that marks the open season. You may rent a bike in Sassenheim to explore their colorful extravaganza, cherish a boat ride amidst the nurseries or peep into Keukenhof Castle, quaintly placed across the gardens, to take part in the numerous events, concerts and medieval fairs that are organized throughout the year.
How to Get Here
3. Utrecht, Netherlands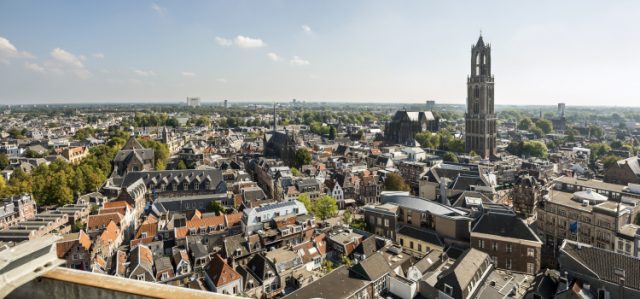 One of the most charming aspects of this buzzing city is its unique formation – the pedestrian area runs between two beautiful canals, thereby allowing ample opportunities to relish picnics, dinners and drinks right on the water's edge. Before getting wrapped up in doing extensive shopping at the variety of shops out there, consider saving some time in cruising along the canals. Only pray, the weather doesn't turn up as a spoilsport. You may also pay a short and organized visit to the traditional cheese market of Alkmaar, just 66 km from Utrecht, especially if you plan your trip in the months of April and September.
How to Get Here
4. Leiden, Netherlands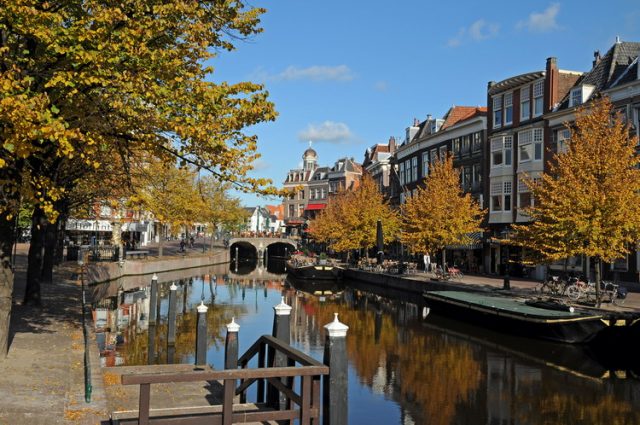 Leiden, requiring a mere 30 minutes train ride from Amsterdam, may be your ideal destination for a day trip. Featuring tree-lined canals, windmills, wooden bridges, coffee shops, plush parks, this locally recognized University Town, is a traveler's delight. Zoom in to take pleasure of the botanical gardens of Hortus Botanicus, stop by the windmill museum, Molen de Valk. You may also get enlightened of how people like the American pilgrims were associated with such towering historical structures such as the 16th century Church of St.Peter. If you happen to land on Saturday, be sure to try the groceries that are sumptuously spread by the locals along the sides of the canal.
How to Get Here
5. Gouda, Netherlands

A 55-minute train ride ought to take you to this city that derives its name from the cheese market held every day from 10 AM to 1 PM in front of the famed 15th century City Hall. Plan a trip in the spring and summer months of April to August if you desire to watch local farmers selling tender and pure cheese. Besides, there are other attractions like St. Jan church, the tallest in Netherlands, ancient courtyards dating back to 1449 or the facades of old houses of 1609.
How to Get Here
6. Rotterdam, Netherlands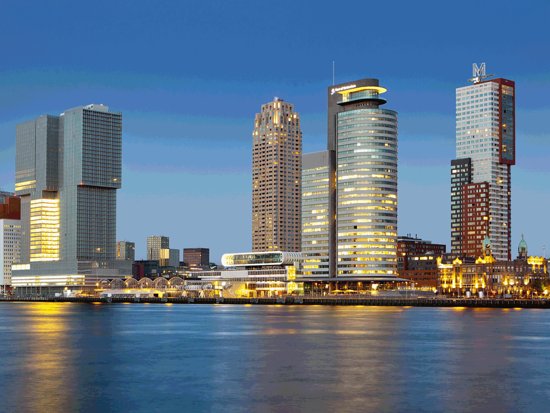 A city entirely flattened by Nazi bombs during World War 1, Rotterdam, still has loads to entertain you. Its steady reconstruction gave rise to some buildings that are inarguably recognized for being both daring and impressive. There's the Euromast, standing 600 feet tall, from where visitors are at leisure to enjoy panoramic views of the city. Another point of interest is the market that held every Tuesday and Saturday, may baffle you with its enormity. If time is not a constraint, quickly have a glimpse of the buildings in Delfshaven that are the only ones not demolished in WWII. Requiring a mere 35 minutes train journey from Amsterdam, Rotterdam thus, won't disappoint you in the least.
How to Get Here
7. The Hague, Netherlands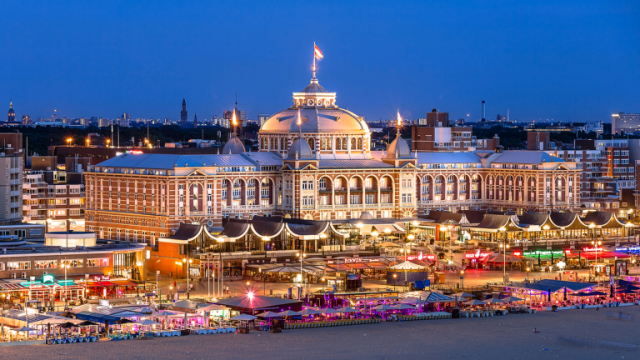 The art museums like the Mauritshuis, containing Vermeer's "The Girl with the Pearl Earring", make this domain of the Dutch royalty and Government, both exciting and elegant. You must also take pleasure of its serenity ‑ a refreshing feature occasioned due to the city's less touristy. Avail a guided tour and consider stopping by Scheveningen Beach, to taste a bit of the North Sea.
How to Get Here
8. Volendam, Netherlands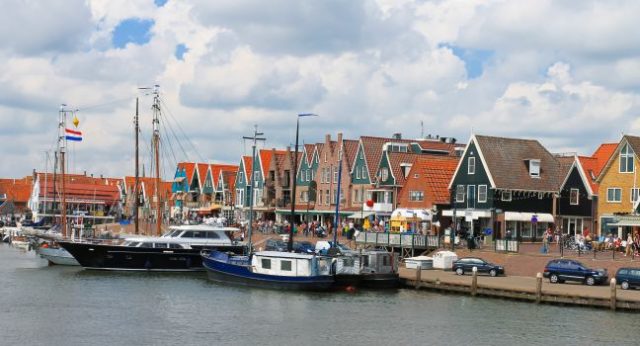 Bored with monotonous train journeys? Avail a fleeting bus ride of 30 minutes to reach this enticing fishing village in the north. Take a stroll around the harbor to feast your eyes on colorful boats, dress up in Dutch costumes and have great snaps taken. Don't miss the museum, if knowledge about artifacts, furnishings and folk art, all poignantly reminiscent of the village's history, attract you.
How to Get Here
9. Zaanse Schans, Netherlands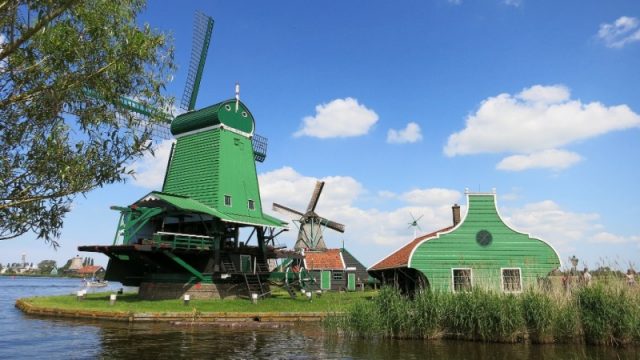 With quintessential windmills and wooden clods, this city at a distance of only 20 minutes from Amsterdam, is perfect for taking you back in time. Learn how cheese is processed or coffee is grounded at different shops and breeze into the Zaans Museum to get enlightened about the city's industrial past. Enjoy a fulfilling Dutch lunch at its pancake restaurant at the end of the day. It is interesting to note that another city, Edam, you are sure to pass on your way, also secures a vibrant culture of making cheese, besides being home to one of Netherlands´ biggest churches, the `Grote Kerk´. Drop in for some time, if there's enough time.
How to Get Here
10. Delft, Netherlands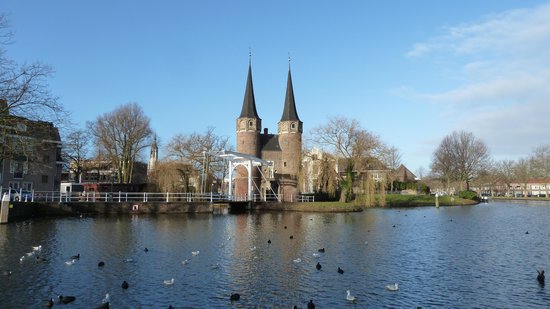 This city takes its name from the 17th-century famous earthenware, "delftware", and features beautiful canals, and historic mansions on a smaller scale than Amsterdam. Rent a bike for €6.50 per day to see the major charms such as Nieuwe Kerk (New Church) on the Main Square, containing the tomb of Willem of Orange, the founding father of Netherland or the exquisite arts of Museum Het Prinsenhof.
How to Get Here
11. Efteling Theme Park, Netherlands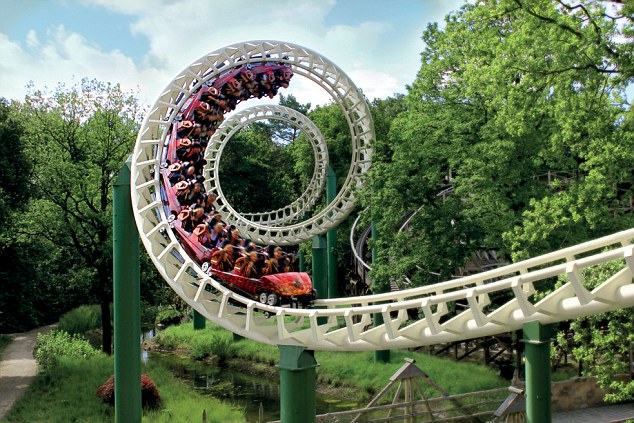 With fairytale worlds of "Hansel and Gretel" and "Tomb Thumb", ample playgrounds, thrilling light, fire and water shows of Aquanura, this family-friendly park is a must in your easy day trip list, if you are essentially accompanied by kids. Keep in hand at least seven hours to experience its random attractions extensively.
How to Get Here
12. Giethoorn, Netherlands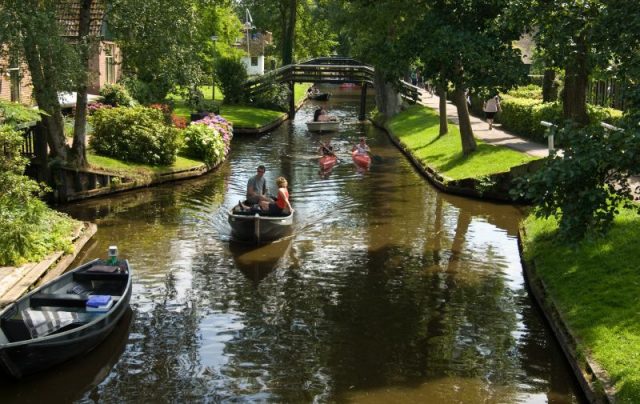 Called variously as the"Venice of the North" and the "Village with no Roads", for being surrounded by water, Giethoorn is a  postcard-perfect village that requires about 2.5 hours riding, whether by bus or train. Avail ferry trips to meander along its captivating canals or just stop by to ponder on any of its wooden bridges – it's sure to transport you to another world.
How to Get Here
13. Hoorn, Netherlands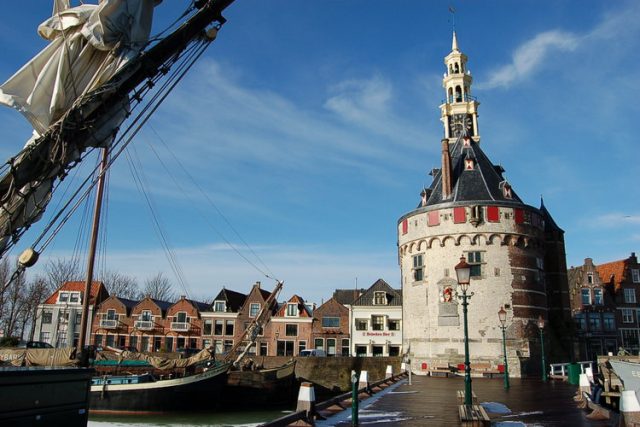 The multiple historic buildings against a backdrop of the scenic waterside setting have made Hoorn increasingly popular among traveling enthusiasts. Must turn up at the two yacht harbors with 17th-century gabled mansions, shops, museums along them and most importantly don't miss out the famous Town Hall, the original home of the convent of St.Cecilia.
How to Get Here
14. Madurodam, Netherlands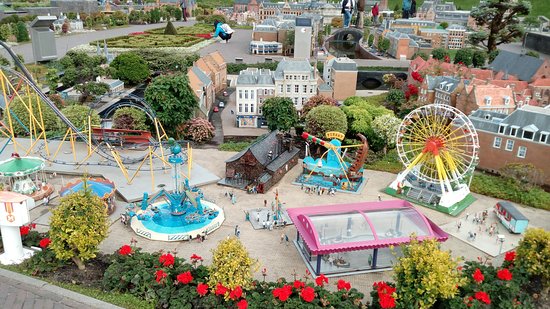 This Dutch city though miniature in size yet is a storehouse of fascinating landmarks, significantly those like Schiphol Airport, the Port of Rotterdam, and Dam Square. Located in Scheveningen, it thus pulls thousands of tourists every year to marvel at its traditional structures.
How to Get Here
15. Maastricht, Netherlands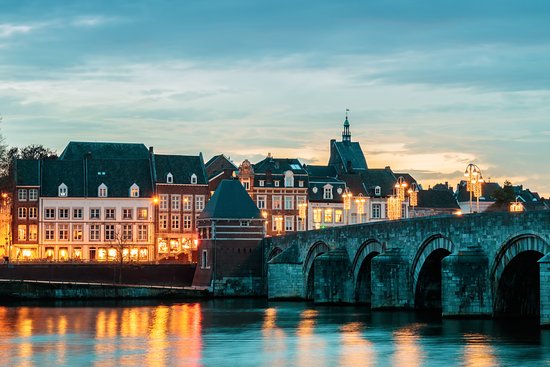 At a distance of 200 km from Amsterdam in Limburg, is stationed this chic city that can be explored on foot just within a few hours. Walk over the Sintservas Bridge to enjoy excellent views of the river Maas, hop into the city center and above all, peep into the Boekhandel Dominicanen bookstore that stationed inside a 13th-century Dominican church boasts of being the world's most beautiful book shop.
How to Get Here
16. Haarlem, Netherlands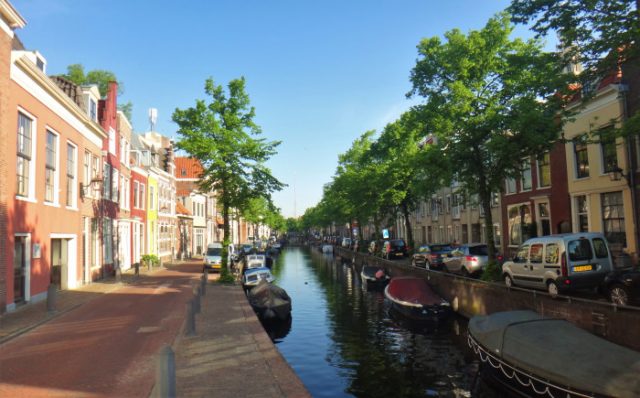 In the 17th century, Haarlem, located about 19 km west of Amsterdam, served as a hub of flourishing artists, many of whose works are preserved in the Frans Hals Museum. Other noteworthy charms comprise of the 14th century Grote Kerk (the city's old square), the 18thcentury Müller Organ, (an instrument deemed for its decoration and tone), and finally the Old City Hall.
How to Get Here
17. Groningen, Netherlands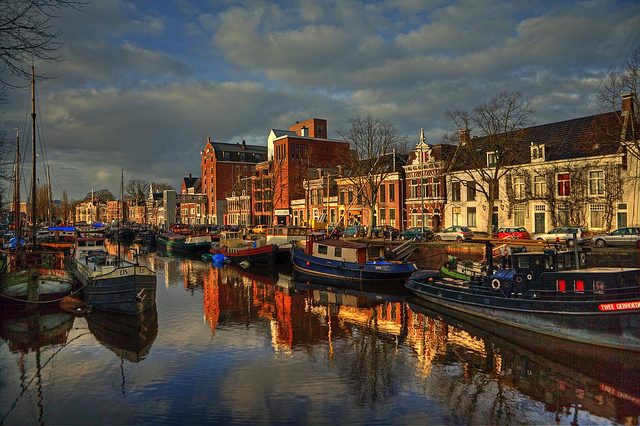 Many tourists do not care to visit this city in the far north of Netherlands, mainly owing to it being out of reach. However, it's a storehouse of history and diversity. Its heritage is carefully preserved in structures such as the Martinitoren (St. Martin's Tower), standing tall at the height of nearly 100 meters and the Groninger Museum, displaying a vast collection of Dutch and international art. There's also the Prinsenhof Gardens, once a residence of the Nassau viceroys and the Der Aa-kerk, a former church that is now rented as a venue for different events.
How to Get Here
18. Brussels, Belgium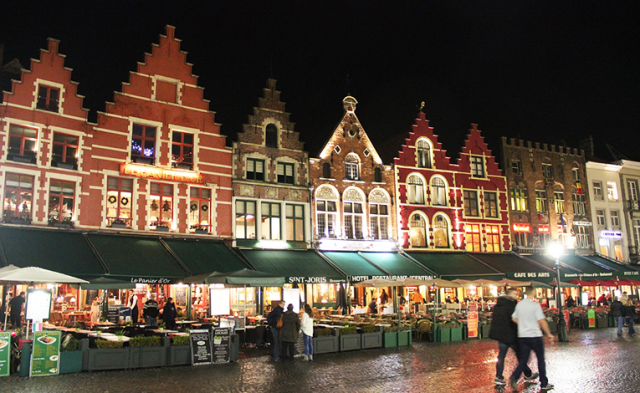 If you wish to explore Brussels fittingly within a single day, you need to start as early as 9 am in the morning. Keep in your list, the Grand Place as well as its surrounding areas and for satisfying your tummy, roll into the bars and restaurants. If time permits, pay a short visit to another large city of Belgium, Antwerp.
How to Get Here
19. Bruges, Belgium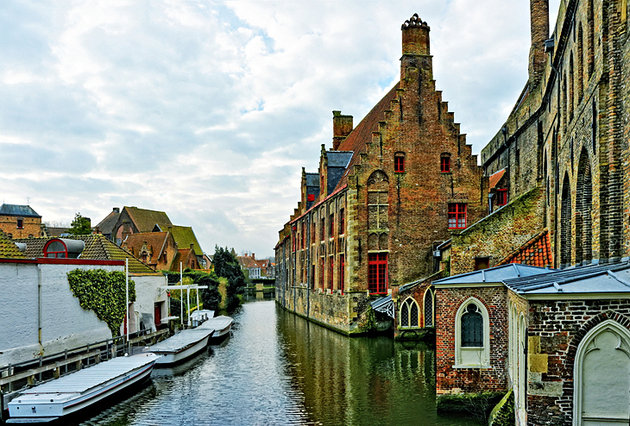 For reviving your interest in the medieval times, reserve a day to visit this postcard-perfect town in Northern Belgium. You may wander along its old walls, standing tall on cobblestone paths, mount the stairs of the Belfort Grote Market tower to hear a heavy gong or stop by the Basilica of the Holy Blood that is believed to treasure a vial of Christ's blood. While munching tasty Belgian chocolates absolutely for free from the Choco-Story Museum, make a quick tour of the Brewery De Halve Maan, to watch the steps involved in making Belgian beer. Mull over paying a short visit to the university town, Ghent that also houses prominent medieval architectural wonders.
How to Get Here
20. Cologne, Germany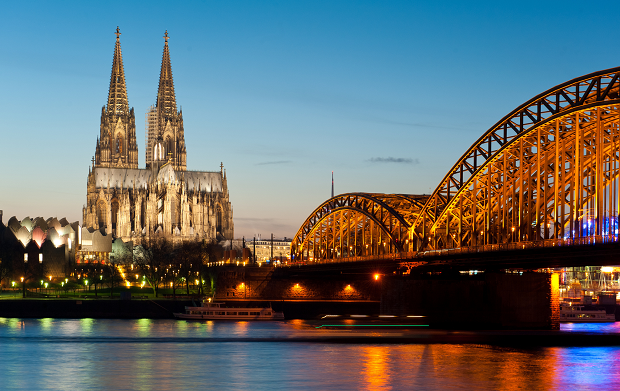 Located at a distance of 150 miles from Amsterdam, this city, claims to be one of the most populated in Germany and can be reached via rail, bus or car. Plan your trip in the winter months of December or January, chiefly during Christmas, to celebrate its decorative mood and enjoy at any of its 7 bustling markets.
How to Get Here
21. Düsseldorf, Germany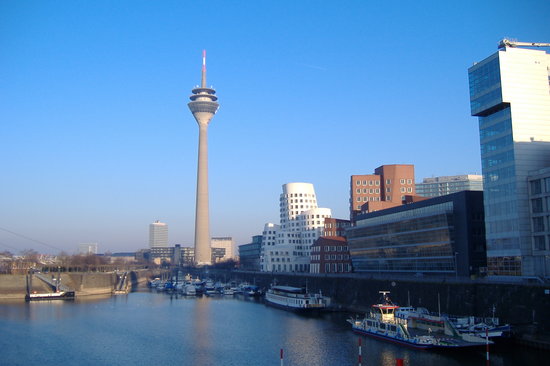 Those who wish to derive wee delights of Western Germany in their Netherland itinerary, Düsseldorf, at about 200 km from Amsterdam, is the best option. A train, bus or car ride ought to take just about 2 hours and 30 minutes and the fares are not high too. Do keep in your schedule, trips to the historic city center, Altstadt, entertainment and cultural sites such as the renowned Kunsthalle, and the famous "Kö", the renowned Kaiserswerth district, and the modish architecture of the MedienHafen (Media Harbor) quarter.
How to Get Here
22. Luxembourg City, Luxembourg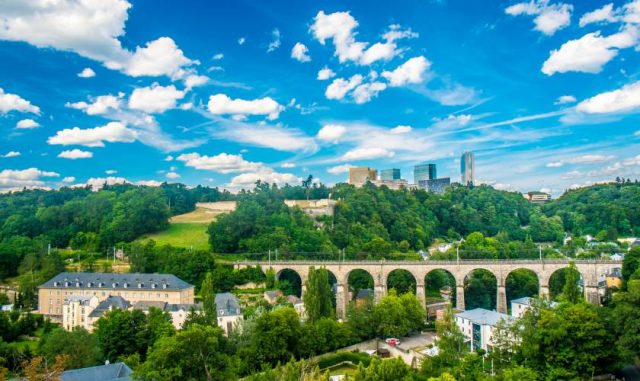 For a fun one day trip, you may consider the capital of the Grand Duchy of Luxembourg, Luxembourg City. One of the UNESCO World Heritage Sites, it features a host of notable attractions such as the Neumünster Abbey, Place Guillaume, and the Place d'Armes. Be here fast!
How to Get Here
One of the underlying objectives of any day trip mostly incurs the urge to see maximum places within a limited time frame. And there are enough places near, around and outside Amsterdam that allow us to do so conveniently. Only, know how to effectively use two valuable factors – time and money. Have fun traveling.