Deep lakes, brimming with crystal clear water, have been fascinating humans since time immemorial. While on one hand, their creation finely testifies several of our earth's factors such as volcanic eruptions, landslides, etc., on the other hand, they are known to harbor age-old myths of veiling lost cities, monsters, etc. Take a look at this assembly of 10 deepest lakes to be enlightened about these timeless wonders of nature, embodying beauty and fostering our ecosystem.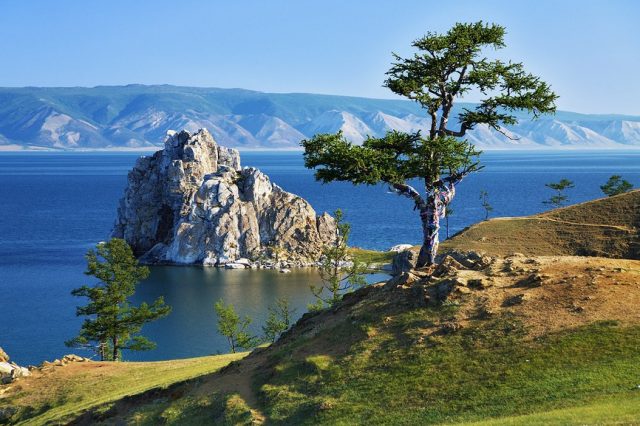 1. Lake Baikal – Siberia, Russia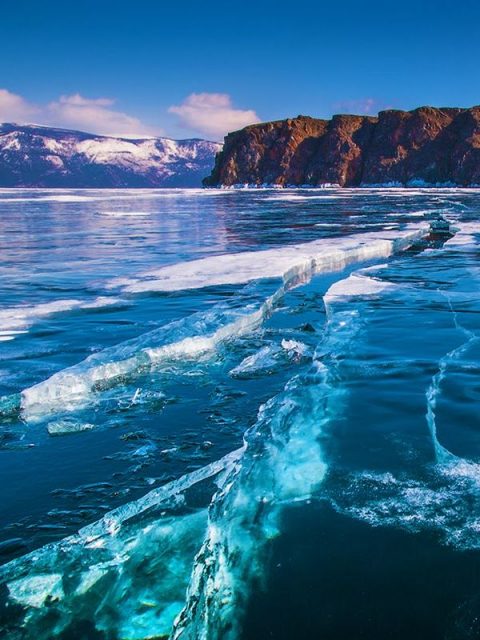 This lake, hailed as the "Pearl of Siberia" claims to be the undisputed monarch of a host of glories. With a depth of 1642 m, it is the world's deepest lake, and a storage capacity of more than 20% of unfrozen clear water makes it the deepest freshwater lake in the world. And lastly, for having been around for nearly 25 million years, it's also the oldest lake. Naturally, an army of plants and animal species with the most stunning being the Baikal seal, make it their home.
2. Lake Tanganyika – Africa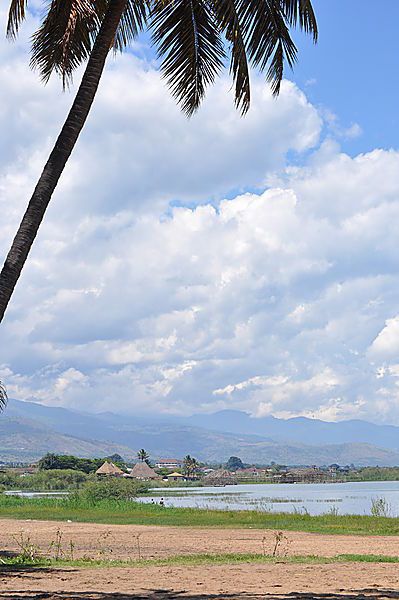 With a depth of 1,470 m, this narrow body of water on the border between Zambia, Burundi, Tanzania, and the Democratic Republic of the Congo in Northern Africa, is the second deepest lake. It also triumphs for holding the second largest volume of fresh water. Promoting an extraordinary biodiversity, it is moreover the earth's second oldest and longest lake.
3. Caspian Sea – Iran, Russia, Turkmenistan, Kazakhstan, Azerbaijan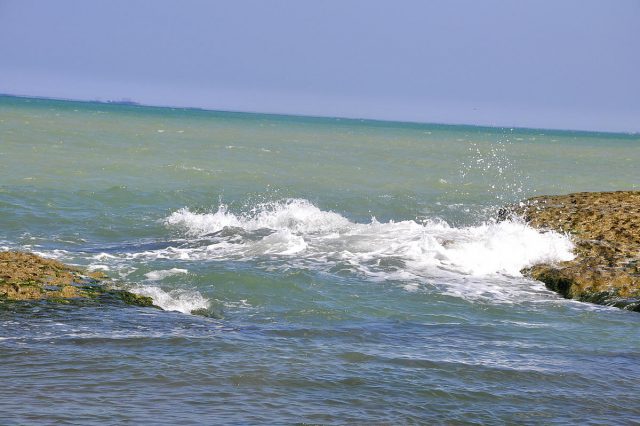 Lying between the Caucasus Mountains and the Central Asian Steppe, this water body of 1,025 m is the most massive enclosed salt lake. Bounded by northern Iran, southern Russia, western Kazakhstan and Turkmenistan, and eastern Azerbaijan, it has no outflows and is a favorable ground for commercial fishing and tourism.
4. Lake Vostok – Antarctica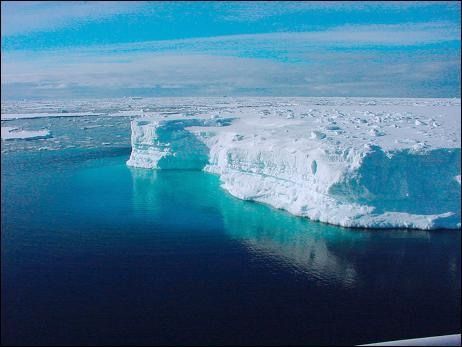 Being 2.5 mi under ice, this fourth deepest lake in the world ranks first in the category of large subglacial lakes. It takes its name from the Russian Vostok Station, close by and holds nearly 1,300 cu mi of fresh water. An inky blackness pervades its entire stretch due to the presence of a high concentration of oxygen as well as nitrogen. Numerous ice core drillings done over time have confirmed the existence of microbial organisms. However, at present, it is strictly under the protection of environmental activists since it is believed that the ice drillings have led to severe water contamination beneath the ice.
5. O'Higgins-San Martin Lake – Chile and Argentina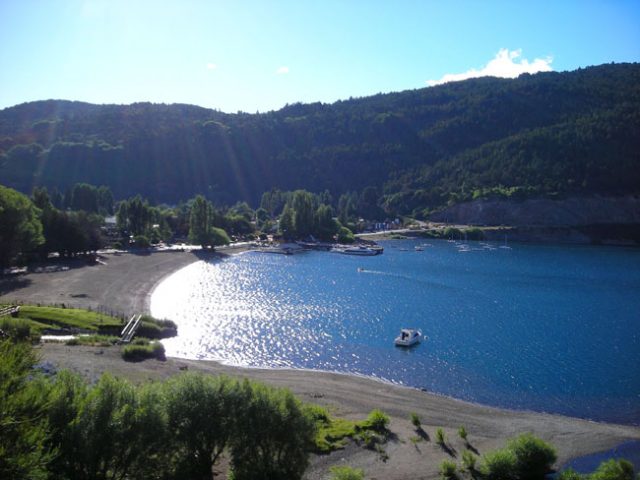 Having a depth of 836 m, this fifth deepest lake has its territory in Patagonia shared by two countries; Argentina, where it is known as "Lago San Martin" and Chile, where it is called "Lago O'Higgins". It consists of a shoreline of 525 km and forms finger-shaped extensions that end up in a series of flooded valleys in both the countries.
6. Lake Malawi – Mozambique, Tanzania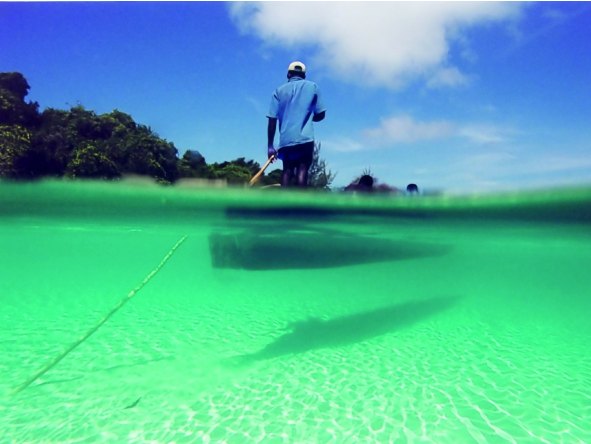 The placid northern shore of this lake, also named Lake Nyasa, extending along the borders of Mozambique and Malawi, may make you dubious of its being the sixth deepest in the world. But possessing a depth of 706 m, it is indeed so and also the sixth deepest in Africa. Further attributes are that it contains 2000 cu mi of freshwater, is a meromictic lake, (a lake in which water levels do not mix), and is an agreeable habitat of 1000 cichlid fish species.
7. Lake Issyk Kul – Kyrgyzstan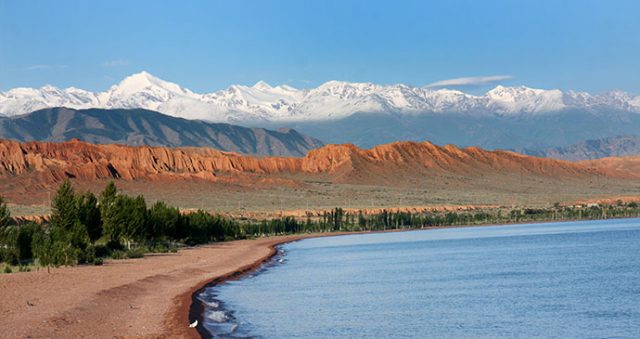 At an altitude of 1,607 m and surrounded by snow-capped peaks, this lake poses an astounding feature – it never freezes. Naturally, it is designated the name, "hot lake" in the Kyrgyz language. Reaching 668 m, it is the seventh deepest in the world and the second largest mountain lake, after Lake Titicaca in South America.
8. Great Slave Lake – Canada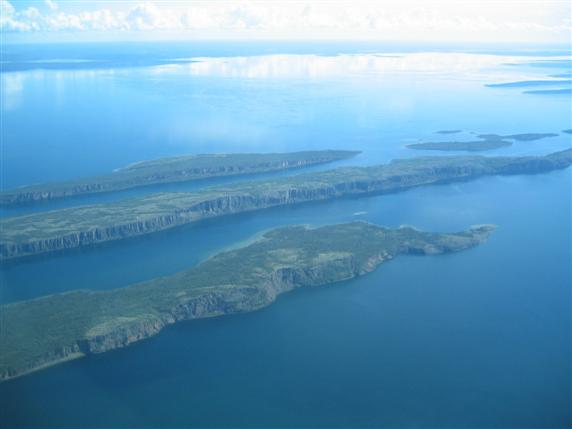 A depth of 614 m endows it with the eighth position among the world's deepest lakes and the first place among the deep lakes in Northern America. Covering an area of 27,200 km2 (10,502 sq mi) and having a volume of 2,090 km3, it remains frozen from late fall until early summer. Named by explorer Samuel Hearne, after the Slavery Indians, living in Canadian subarctic, it secures a number of exciting legends.
9. Crater Lake – USA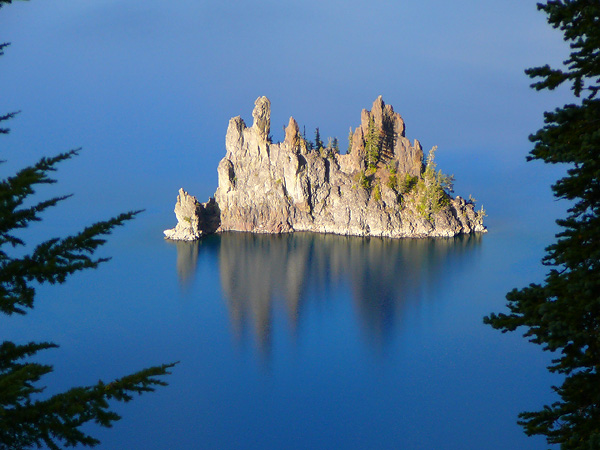 Around 7,700 years ago, when the volcano, Mount Mazama, in the U.S state of Oregon collapsed, it led to the formation of a vast caldera. Slowly rain and snowmelt accumulated, cooled and gave rise to this lake of 594 m that partly fills the caldera. Solely fed by rain and snow, it triumphs as the most transparent body of water and is sought for by nature lovers for its vibrant blue hue.
10. Lake Matano – Indonesia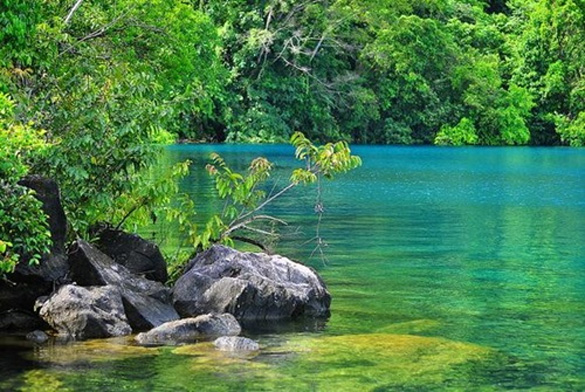 Located in South Sulawesi, this natural inland water body of 590m is one of the two significant lakes amidst the five in the Malili Lakes System. Also named as "Matana", it houses a wide variety of animals, plants and endemic fishes.
Drifting in a quaint boat on the serene water of a mesmerizing lake can be an ideal dream of anybody. However, along with deriving pleasure of these natural entities, we ought to make sure that our hedonistic affairs such as dumping off chemicals, etc. do not in any way affect them. Hence, deeply explore any of these lakes, deepen your knowledge by unfolding the mysteries lying within their immense depths, take tremendous delight of their multiple benefits but with a bit of delicacy.