With more than 481 thousand inhabitants, Kansas City is the largest in the state of Missouri, and one of the most populated in the USA. Needless to say how diverse a culture it has, with so many places for fun and free things to do around. This list of a few of the best places for free activities can be a good guide for you so you can make plans with the adults and kids in your family.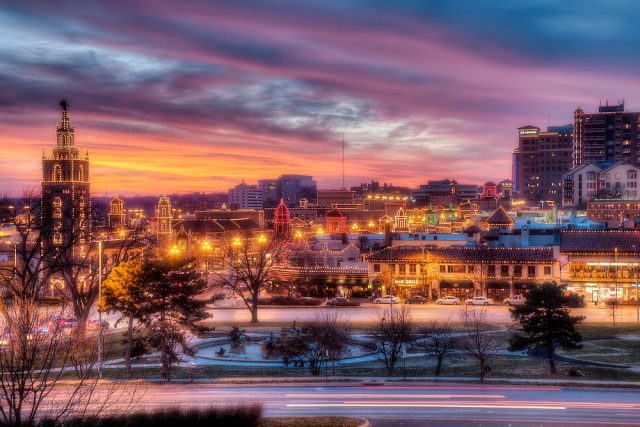 1. Enjoy a Weekend Riding Through the City in the Free KC Streetcar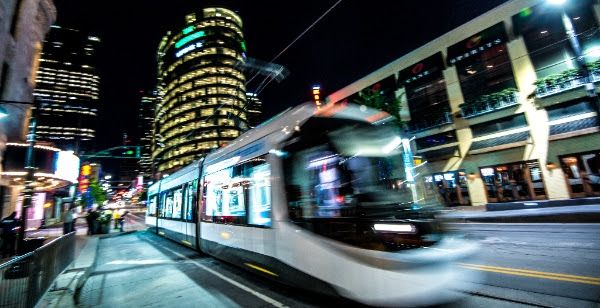 Call it a complete joyful evening when you find yourself traveling through the city area of Kansas and the downtown in an absolutely free streetcar with your loved ones! The entire track is 2.2 miles long and includes 16 stops including the Power & Light District and River Market or the Crossroads Arts District. You will enjoy the ride anytime, be it a sunny weekend morning in the winter, or the eerie evening/night of the Halloween, when the entire city dazzles up with bouquets of lights. The ride would be equally joyous and relaxing for adults, children, or couples.
2. Help your Kids Learn New Things in the Children's Peace Pavilion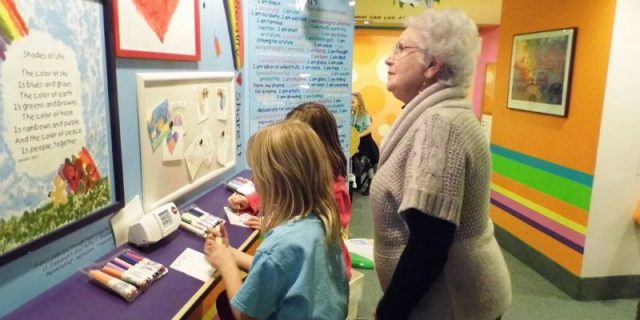 This is actually a hands-on free museum where you can inspire your kids, and even teach them the concepts of 'peace' in a very interactive way. Your kids can attend different activities to effectively learn how to grow up with important things in life including stewardship and communication skills, conflict resolution, etc., and interestingly again, all this stuff comes completely free.
How to Get Here
3. See Christmas Attraction – the Mayor's Christmas Tree at the Crown Center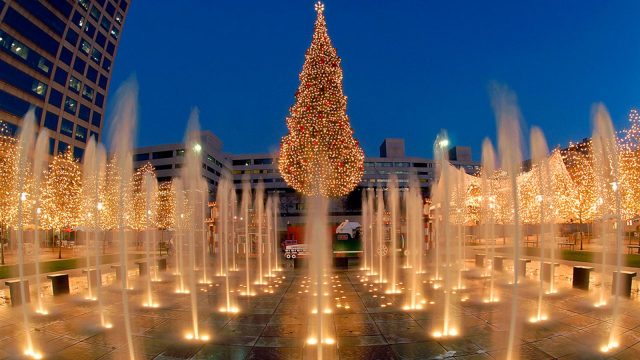 Crown Center is a place that is meant for all – from families to couples, from octogenarians to babies and toddlers! The entire site is studded with things for general entertainment or planning for personal events and activities, including wedding banquets, dining, fountains, multiplex, movies, live music, restaurants, and so on. The best visitor attraction is probably the Christmas time when the entire complex is decorated with lights, displaying fireworks, and the Mayor's Christmas Tree standing in the middle. The entry is completely free, while the other costs, like parking or a light snack, are minimal.
How to Get Here
4. Have Fun with Your Toddlers at the Deanna Rose Children's Farmstead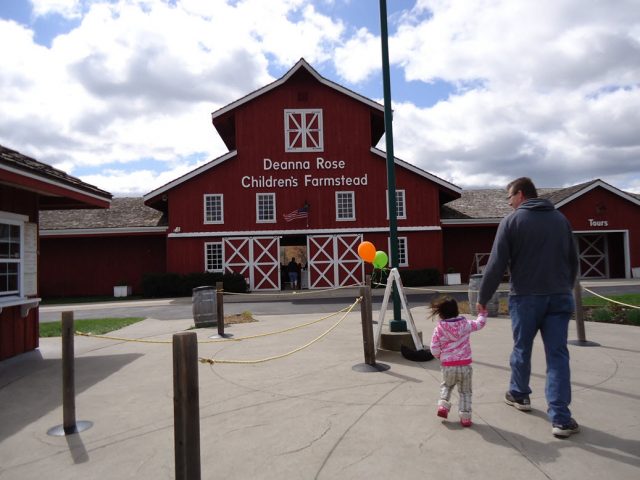 This is the destination for all the tiny members in your family. The family- and kid-friendly site offers fun surrounding local and farm animals. The farmstead has arrangements for pony rides, houses almost 200 domestic animals, as also, a pond for fishing.
Note: Free admission is between 2 p.m. & 5 p.m. every day to children under 2 years; for adults Mon.-Thu., only after 2 pm until closed (around $2 is charged per person for admission during the rest of the open hours, as well as during weekends and holidays)
How to Get Here
5. Spend a Romantic Saturday Night at the Fountains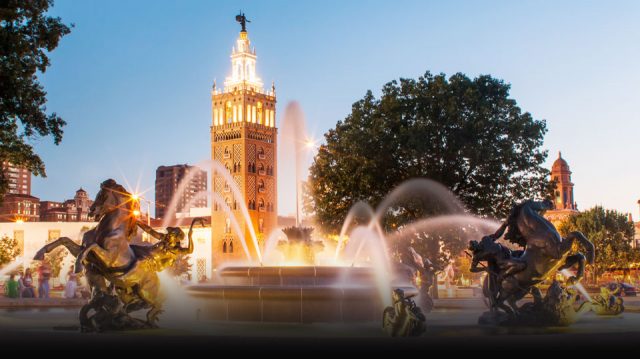 It wouldn't be a bad idea to visit here, especially if it is summertime, and you are missing the Valentine's Day. While Kansas is known as the 'City of Fountains', you might want to choose any of these majestic waterworks, and spend a lovely evening of togetherness. However, the newly renovated J.C. Nichols Memorial Fountain is one of the most popular, located at the Country Club Plaza (directions below).
How to Get Here
6. Celebrate the Labor Day in Kansas City with Exciting Free Events and Activities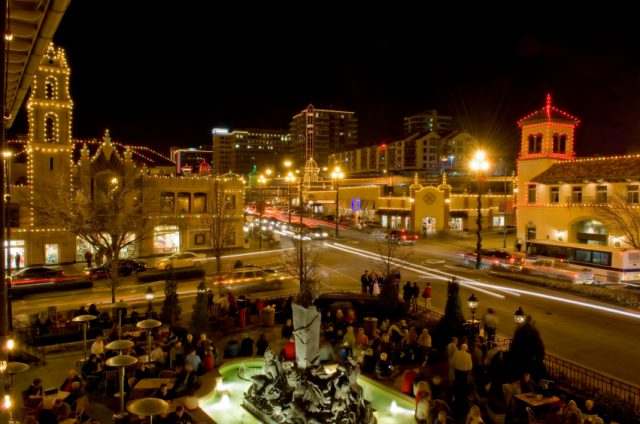 You can make the Kansas City your official Labor Day destination, with all its major celebrations including the spectacular observations, barbecue competitions, thousands of visitors thronging around, along with the city's locals.
7. Take your Kids to the Kansas City Zoo (for Free!)
Your kids would spend all day playing around in this green and beautiful zoological garden, and spend fun time seeing the giraffes, penguins, polar bears, and the orangutans. Not just that, the zoo holds many special events, guided tours, summer camps, and animal shows. The most interesting part is, you can take an entire gang of kids with you, and the admission is absolutely free, as long as they are all below 2 years. The timing is 9:30 AM to 4 PM (5 PM on Saturdays and Sundays).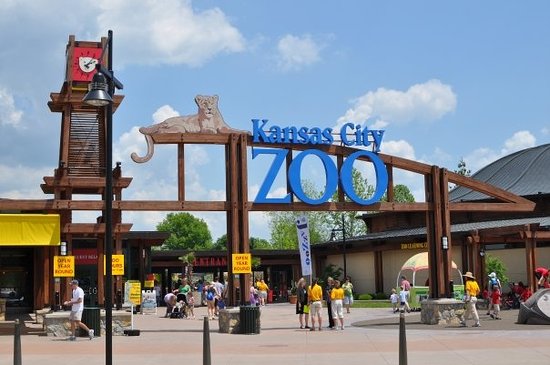 How to Get Here
There are plenty of other places to go within the city, with concerts, summer camps, and other free stuff organized regularly. So, it is easy to plan a low-budget, yet wonderful trip around KC and its downtown areas, especially if you have less time in hand. Some of these you will find throughout the year, while the others need to be planned during specific months.