Minneapolis in Minnesota is where you'd want to be if you are on a tight budget. From enjoying free music at the 331 Club every night to attending a harvest festival in the fall months of September or October, the list of free things you may do here is extensive. Take a glimpse of the article to have a clear idea of how you can make your weekend funfilled without spending a single penny.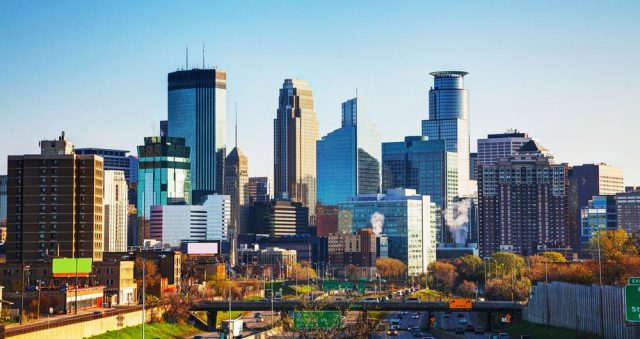 1. Explore the Chain of Lakes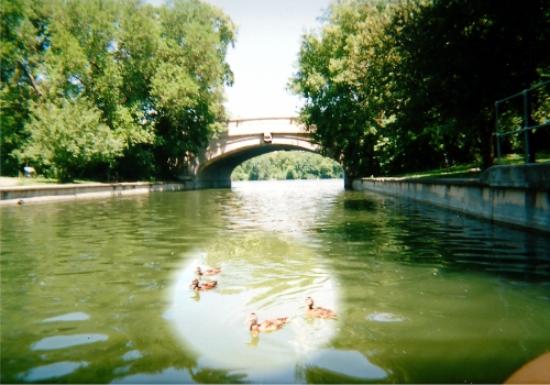 The 5 lakes of this chain, namely Harriet, Calhoun, Cedar, Brownie, and lake of the Isles are each unique in offering diverse pleasures. While Lake Harriet boasts of a bird sanctuary and 2 family friendly beaches, there's a host of options ranging from jogging, boating to biking at Lake Calhoun. And, if you happen to dote on quiet strolls or pleasant picnics, the remaining two contain just the perfect backdrops. Visit during March or April in summer to take delight in the live music events, and don't particularly miss the ones taking place during July's Aquatennial festival.
2. Walk along the Stone Arch Bridge

This 2,100-foot bridge of granite and limestone is the sole one over the Mississippi River and was designated a Historic Civil Engineering Landmark in 1971.  Walk or opt for a bike ride between Father Hennepin Bluffs Park and Mill Ruins Park or mount its perch over St. Anthony Falls to catch the magnificent sights of downtown Minneapolis. You may also consider checking into Mill City Museum and Guthrie Theater, both of which are less than a mile from the Westside entrance of the bridge.
3. Check into the Minneapolis Institute of Art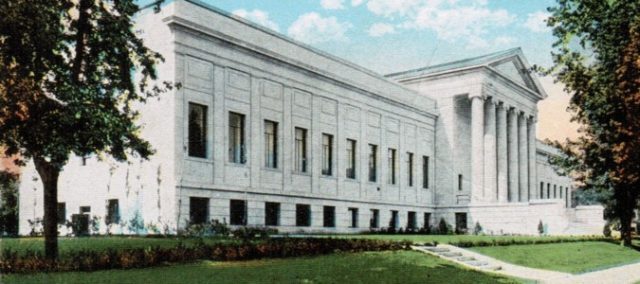 With nearly 8300 art collections and impressive facilities such as scavenger hunt for kids, this museum caters to both art aficionados as well as those hanging out with family. Avail a guided tour to gain insight of its vast treasures ranging from Egyptian artifacts to contemporary photography.
Timings
Saturday: 10 a.m. to 5 p.m. ( Thursday and Friday: 10 a.m. to 9 p.m
Sunday: 11 a.m. to 5 p.m.
4. Breeze into Minnehaha Park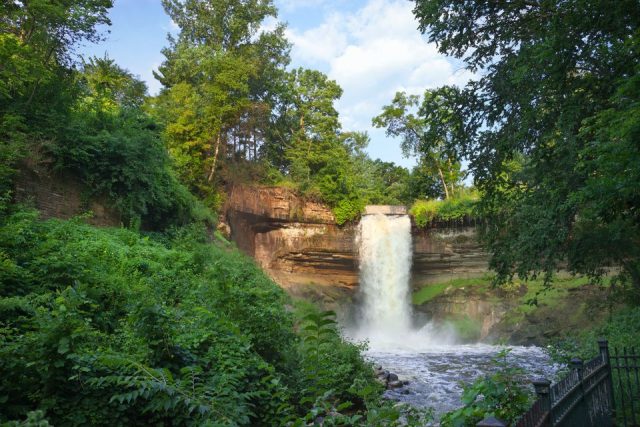 Be it summer or winter, this oldest park of Minneapolis covering an area of 193 acres offers a host of endearing recreations. You may ride along the bike paths, explore the limestone bluffs, splash about in the wading pool or simply while away gazing at its 53-foot waterfall that gets frozen in the chilly months of December/ January.
Timings
5. Get Enlightened at Weisman Art Museum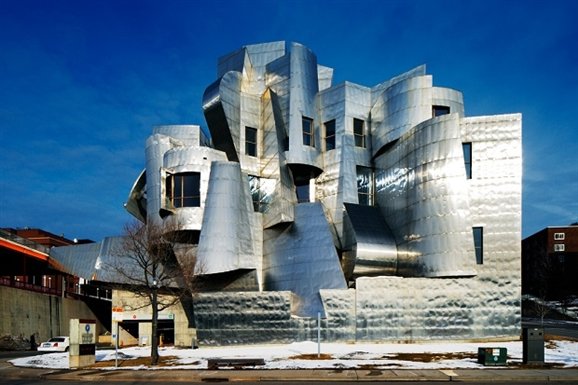 Sporting a stunning stainless steel and brick structure designed by the renowned architect Frank O. Gehry, this museum is the very place to turn up if you wish to know about the famed artworks of USA painters such as Andy Warhol, and Georgia O'Keeffe. It is housed in the campus of the University of Minneapolis, thereby providing easy accessibility of the surrounding neighborhoods if preferred.
Timings
Tuesday, Thursday, and Friday: 10 a.m. to 5 p.m.; from 10 a.m. to 8 p.m.
Wednesday, Saturday, Sunday: 11 a.m. to 5 p.m.
6. Take your Kids to Mall of America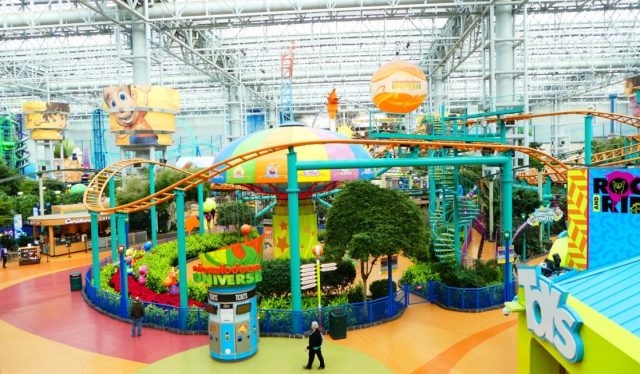 Your entire day may seem to slip away in seconds at this mall, about 10 minutes south of Minneapolis. Pop up during Christmas to have a blast enjoying its amazing holiday decor complete with 2 towering Christmas trees. After a day of fun and revelry, head to any of its extensive range of restaurants to grab a bite.
Timings
Monday to Friday: 10 a.m. to 9:30 p.m.
Saturday: 9:30 a.m. to 9:30 p.m.
Sunday: 11 a.m. to 7 p.m.
On every Tuesday, free entertainments like character appearances etc. are arranged for babies.
7. Turn up at the Sculpture Garden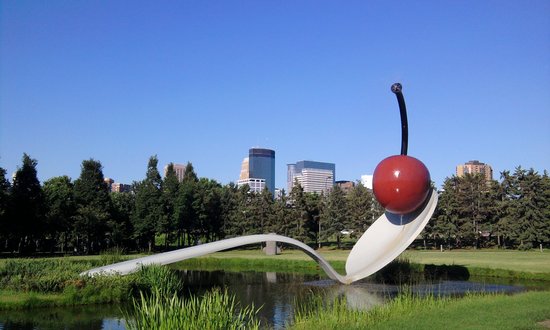 Showcasing more than 40 works from the collection of the Walker Art Centre, this garden in Northeast Minneapolis can be your ideal weekend destination. Take your camera along to capture some perfect clicks near its iconic piece, Spoonbridge, and Cherry.
Being on a holiday without much worry about spending bestows no doubt a heavenly feeling and Minneapolis helps you to achieve just that. So, enjoy the many free things and if you have time, consider frequenting the neighboring state capital, St. Paul for it also features an array of free delights.