San Antonio or the City of San Antonio is acclaimed to be one of the most haunted cities of the United States. You would be awestruck to know the array of haunted hotels the city houses alongside the scary stories attached to them. Read on to check out the list of some of the top and famous haunted hotels in San Antonio that is bound to send a chill down your spine.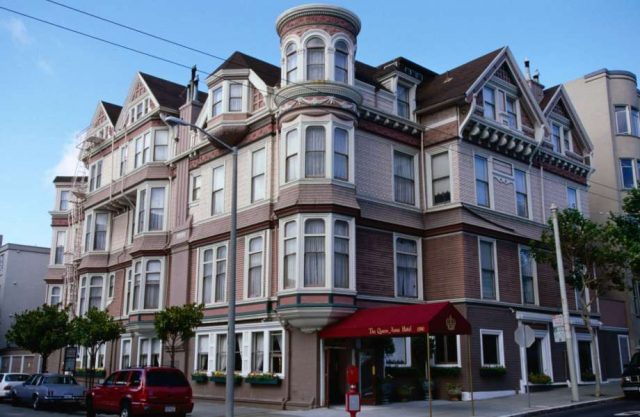 1. Menger Hotel, Alamo Plaza
Considered to be one of the most haunted hotels in Texas, constructed in 1859 by William Menger, it was known to shelter soldiers at the time of the American Civil War. In fact, Robert. E Lee (eminent military officer of the United States), and Sam Houston even stayed here during the time of the war along with their comrades.  It also has a reputation of hosting eminent personalities like Sam Houston, Teddy Roosevelt, Mae West, and William McKinley. However, at present what the hotel is popular for is the huge numbers (close to 40) of ghosts and spirits roaming in the vicinity.
One of the prominent ghosts is that of Sallie White, a chambermaid, who was killed within the hotel premises by her abusive husband in 1876. The cost of her funeral was borne by the hotel approximately amounted to 32$. The staff and guests have narrated their experiences about seeing Sallie walking along the hallways particularly at night, clad in her trademark outfit of a long, gray skirt with a bandana on her forehead, holding clean towels.
Another ghost seen is that of an influential, wealthy man, named Captain Richard King who frequently visited the hotel and also had a personal suite known by the name "King Ranch Room."  He died in 1885 and, his funeral was held in the parlor of the hotel. His ghost used to be often seen roaming around his favorite room, passing through the walls where the main door of the room was once located before the renovation.
The third ghost is that of a women sitting in the lobby often engrossed in knitting. Dressed in a blue dress, also wearing glasses of small frames and having a beret on her head, she is said to reply a "No" quite firmly before disappearing, if any of the staff occasionally asked her if she was okay or needed something.
The next apparition is that of a man dressed in grey pants and buckskin jacket often seen engaged in a heated argument with an invisible entity.  Before disappearing, he questions the witness or his unseen partner if they are going to stay or leave.
These paranormal beings are also seen in the kitchen as utensils are often spotted moving from one place to the other on their own. Some ghostly visitors of Menger are also those who laid their lives in the Alamo war as one often hears heavy footsteps.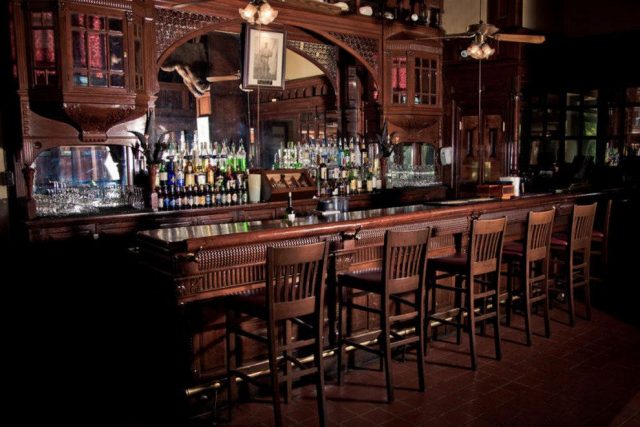 How to Get Here
2. Emily Morgan Hotel, Houston
Said to be the 3rd most haunted hotel in the world, Emily Morgan, built in the year 1924, was initially a medical facility, housing a psychiatric ward, surgery room as well as a morgue. This might perhaps be the cause of all the spooky and paranormal activities happening here. Each floor of the hotel has a different story to tell, with the basement, 7th, 9th and 14th (having a crematorium for those patients without a family) floor regarded as the most haunted. Guests have often complained about phones ringing all of a sudden at the dead of the night, and lights and televisions turning on suddenly. A woman in white is also seen passing by at times. Smells of medicines and the occasional appearance of a ghostly bride on the 7th floor are the other eerie happenings witnessed.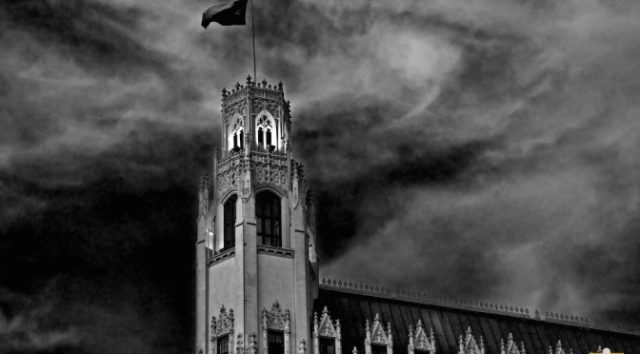 How to Get Here
3. Sheraton Gunter Hotel, Metro Houston Street
Built in 1909, it had once been the U.S army's headquarters, before being developed into a hotel. What makes it tagged as a "haunted hotel" is a brutal murder which occurred in the hotel premises in 1965 of a woman, supposedly a prostitute, who checked into Room No 636 with a man named Albert Knox. Though no one found her body, the scattered blood all over the bathroom indicates that a death had occurred there. The woman's ghost is supposed to roam around the place, possibly searching for her killer. Flickering lights and the appearance of strange objects in the bathroom even without anyone's entry are constantly witnessed.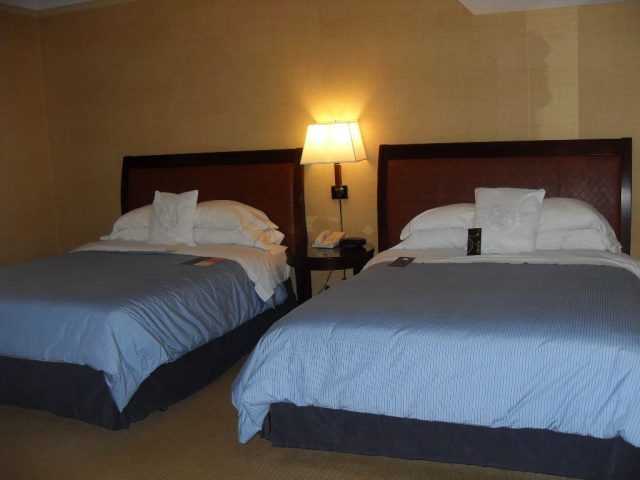 How to Get Here
4. Hotel Indigo North Saint Mary's
Developed at the site of the battlefields, till date paranormal activities continue in the hotel. Sounds of cannon fire, gunshots, disembodied footsteps, crying of wounded and dying men, echoing of strange voices, figures clothed in 19th-century attire coming and going out are still seen everywhere.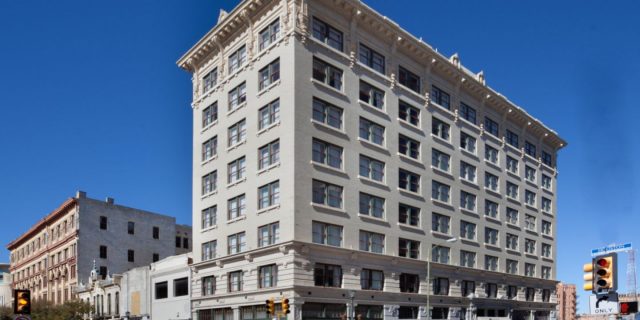 How to Get Here
5. The Crockett Hotel, Bonham
Another hotel of a spooky reputation, constructed in 1909, at the site of the place where the Battle of Alamo was fought in 1836. Ghosts of the deceased soldiers are said to be frequenting the hotel, particularly in the bar and lobby. Shutting and the opening of the lobby's front door, faint whispers, disembodied footsteps coming from the rooms at the dead of the night, sudden movement of curtains, sounds of trotting of horses are some of the eerie occurrences reported.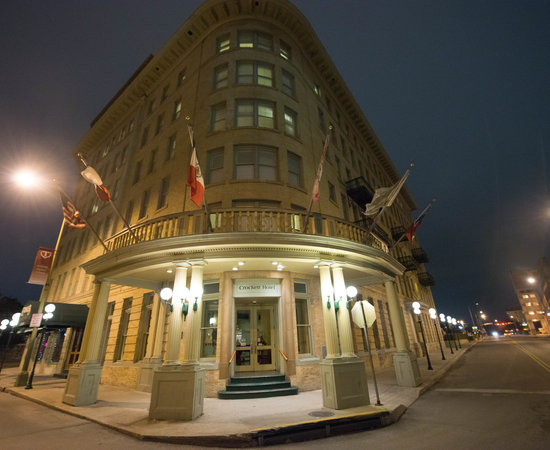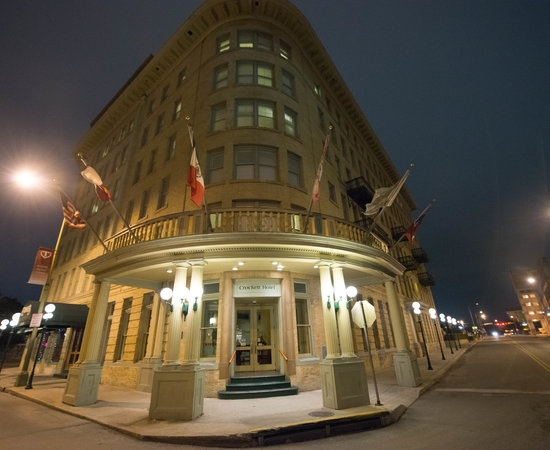 How to Get Here
6. The St. Anthony, E Travis
This luxurious hotel was said to have all the modern amenities way back in the 1800s, like air conditioners, automatic lights and doors, and a drive up registration desk. This exceedingly modern and posh hotel is not free from ghosts as unusual sights and sounds have been seen and heard by the guests putting up here. Strange apparitions, noises of scratching from the walls, feeling the presence of an unseen entity, opening, and closing of doors are a regular affair.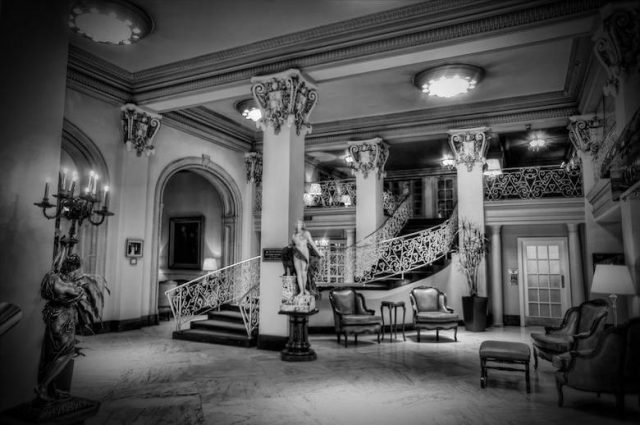 How to Get Here
7. Marriott Plaza
Set amidst a lush and beautiful ambiance, this hotel is also famous for its haunted experiences. Many guests, as well as the staff, are known to come across a woman in a long white outfit, carrying a cat, roaming around the garden, and exercise area. Flickering lights and strange noises have also been experienced.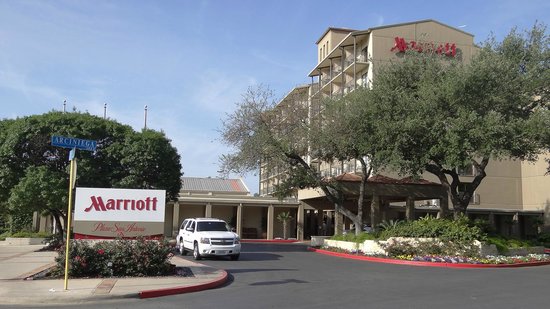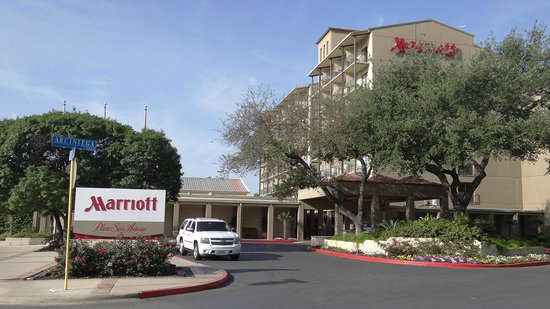 How to Get Here
8. Crowne Plaza
Presently known as the Wyndham San Antonio River Walk, this hotel is also famed for the array of paranormal activities going on. Inhabitants saw weird shadows proceeding towards them at night, heard footsteps of people as if someone was following them, while some have even reported to wake up with scratches after a sound sleep. A honeymoon couple had experienced a pall of gloom in their room they were staying.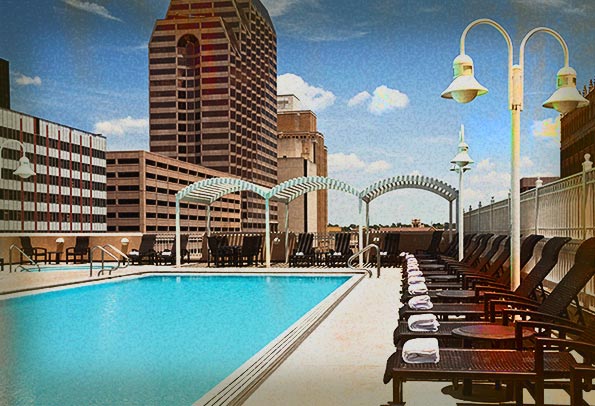 How to Get Here
If you have a heart of steel, then on your next visit to San Antonio, you can certainly expect an encounter with any of these paranormal beings.