The old state of Kentucky is studded with a number of mysterious places, including haunted houses, hospitals, historic buildings, caves, and cemeteries. Here is a compact list of haunted places providing you with a few of the scariest places for you to visit, along with their location-maps and pictures.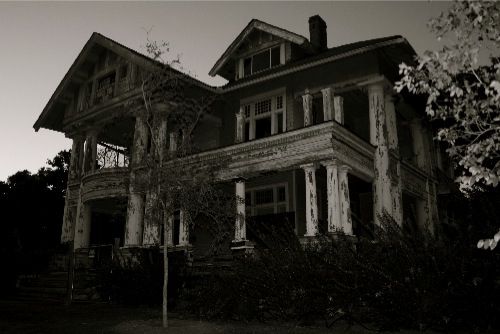 1. Mammoth Cave National Park, Central Kentucky
This is the world's longest cave system. You need to head deep underground through the 4000-year-old subterranean passageways to discover this long cave system and its mysterious chambers. There are many hauntings, legends, and ghost stories associated with these eerie and awe-inspiring interconnected caverns that are bound to haunt you by their magic of mystic light and darkness. The spirit of one Floyd Collins, who died a mysterious and terrible death is said to be seen around, calling for help. Many people have witnessed objects being thrown from unknown sources, as also, had visions of the spirits of African-American slaves in different corners of these dark caves.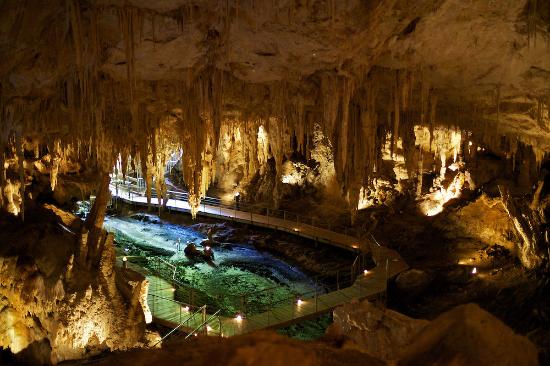 2. The Haunted Houses in Leestown Division VA Hospital, Lexington
This hospital consists of several buildings amidst a large ground studded with dense trees and is not a safe place to live in or tour alone. Locals and visitors have complained that they have seen visions, heard scary noises and disembodied voices like agonizing screams and moaning, footsteps from the corridors, doors slamming on their own, and so on. Surprisingly, all electronic appliances or equipment, including gadgets to investigate paranormal presence, cease to work here, or will randomly keep turning on and off without any physical interference.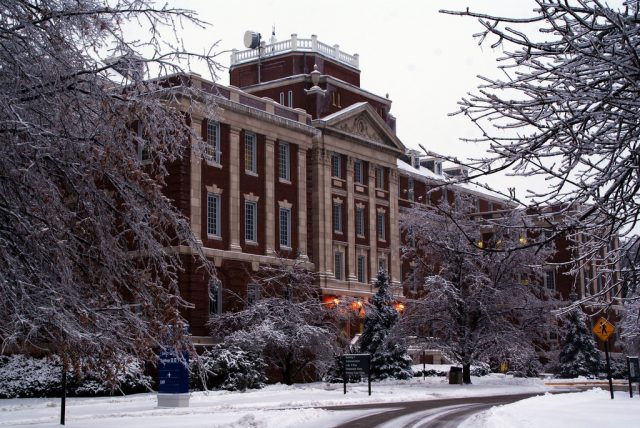 3. Ashland House, Henry Clay Estate, Lexington
This is also one of the oldest haunted places in the country, located in the town of Lexington, Eastern Kentucky. Named after the owner Henry Clay, the entire building is said to be haunted by the spirit of Henry himself. He is often seen, white-haired, clad in a black frock coat, roaming around or sitting in the original red parlor inside the building. While he is often seen leaning against the fireplace, he seems to be staring at the mementos of his achievements inside the room as if approving of how the estate has been cared for since his death. The structure is now under the care of Henry Clay Memorial Foundation and has a museum open to the public.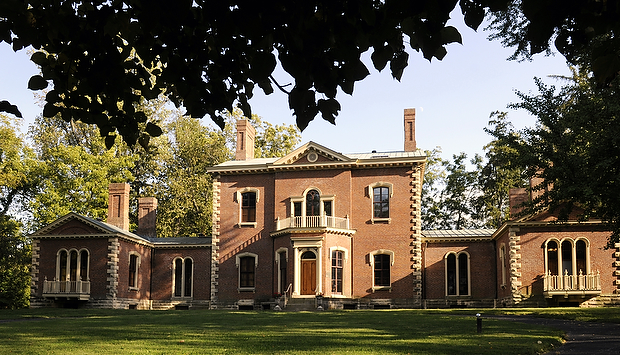 4. Waverly Hill Tuberculosis Sanatorium, Jefferson County
This relatively abandoned asylum dates back to 1912 and is believed to be one of the most haunted places in the state. When tuberculosis spread rapidly throughout Kentucky around the first decade of the 19th century, many unfortunate families, affected by the disease, stayed there along with their children and other people to eventually meet their ultimate fate. Present-day visitors often report about voices and sounds like footsteps, slamming doors, children playing, and at times even the smell of freshly baked bread.
The fifth floor, which is believed to have been the separate ward for the mentally unstable T.B. patients, is believed to be the most haunted place in the building, where disembodied voices would order any trespasser to 'get out'.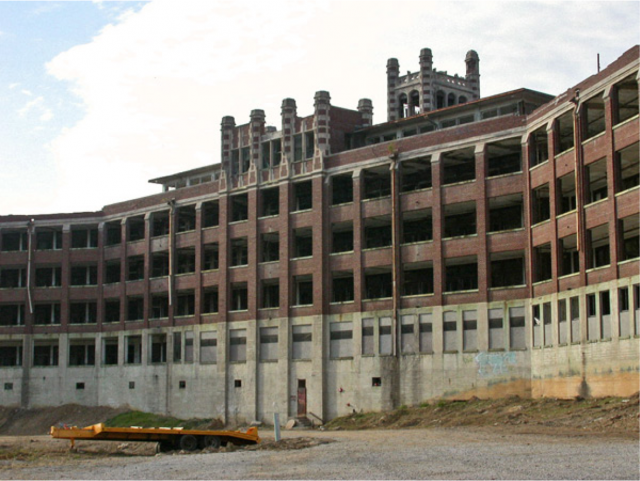 5. Free Union Separate Baptist Church, Adair County
The cemetery near this famous church is said to be haunted by the spirit of a young man holding a baby, said to be his child. Locals believe that the ghosts of the two are waiting for the man's wife (and the baby's mother) to die and unite with them as a family.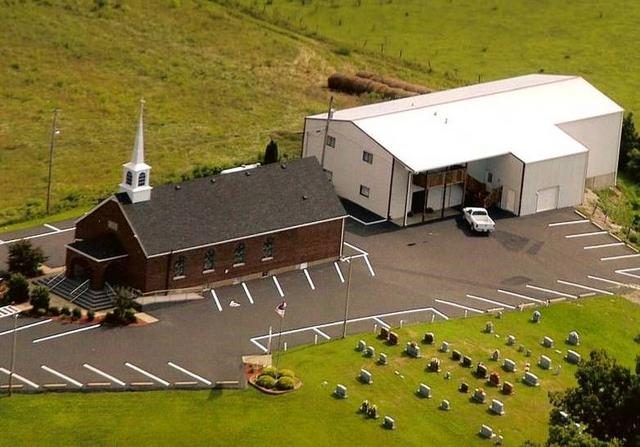 6. The Lutheran Church Cemetery, Hebron
This place is infamous for various sightings, and as one would head towards the crematorium, a fresh smoky smell of something burning would always hit the person's nose even though there is nothing burning. People have personal experiences of hearing clear whispers close to their ears, as also strange sounds including wind chimes, and footsteps.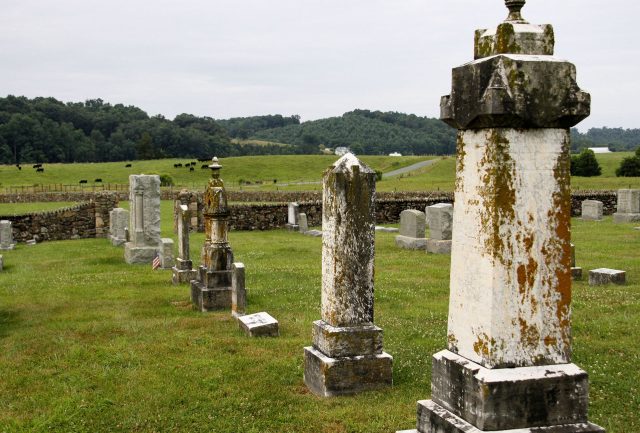 7. Louisville Palace Theater, Louisville
Back in 1928, when it was created, the Louisville Palace Theater was originally known as Lowes Theatre. Many visitors, actors and even the employees working in the building reported about visions of a man suited in 1930s attires, as also of a faceless woman dressed in 1940s style. People have also heard strange noises like the giggling of a young child from inside the bathroom. There are stories about a projection worker who died of a heart attack during the working hours and had never signed off since then. Locals say that this is not the right place to visit or stay back for long after a theater gets over.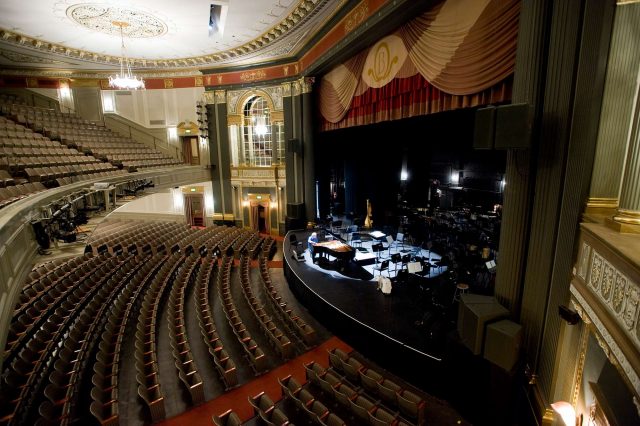 8. Talbott Tavern, Bardstown
Built in 1779, this is one of the oldest taverns/inns of the state. There was once a famous stagecoach stop in this site and were frequently visited by many travelers from different regions over the decades, including the infamous American robber Jesse James. Presently, many people have reported hearing disembodied voices, sounds of footsteps, and visions of apparitions appearing and vanishing out of nowhere.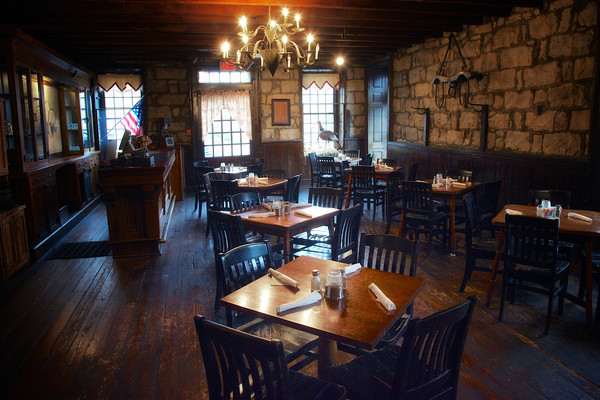 9. John Morgan Hunt House, Fayette County
Erected in 1814, this old property actually belonged to the prominent American businessman and civic leader John Wesley Hunt, who is still haunting his house. Also, an apparition of a nurse named Mammy Bouviette James, who would take care of the Hunt children, can be seen around the third floor's hallways and nursery, as if busy taking care of those who are sick.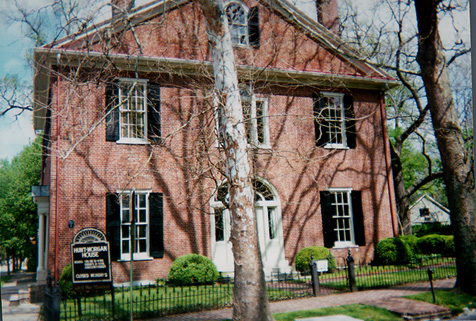 10. Gates of Hell or Kasey's Cemetery, Elizabethtown
Also known as the Grandview Cemetery, the Gates of Hell or Kasey's Cemetery was used for burials during the 1700 and 1800. This site is one of the eeriest attractions in Kentucky as the place by itself looks haunted — situated in deep woods, having ruins of a stone and iron gate. Many people have witnessed the appearance of an enormous green orb at night, hovering helter-skelter, and then disappearing suddenly within a few seconds, shooting straight up towards the sky. Others have complained about trouble with starting their cars or driving through this ghastly area.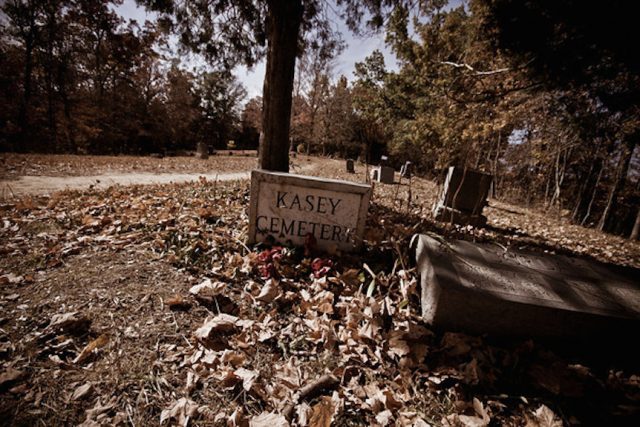 11. Hilton Netherland Plaza Hotel, Cincinnati, Northern Kentucky
This old hotel in Cincinnati is said to be possessed by several spirits and would be an ideal haunted place to stay during your visit here. Among all the entities, 'The Lady in Green' is probably the most famous, whose husband was the hotel's laborer and died in a tragic mishap in 1930, during the construction of the hotel. The body of the man was never found, with his wife still searching for him. She has been reported to show up on the Mezzanine level, and the Hall of Mirrors.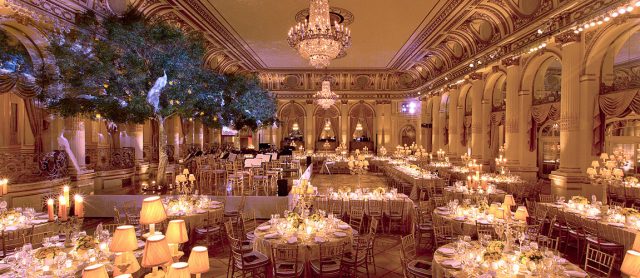 12. Benham Schoolhouse Inn, Cumberland
This accommodation is situated inside an old high school, which is now an inn where guests can visit and spend time in the restaurant and bar. The walls of the halls are still studded with photographs of children, along with lockers where the students would keep their books. It has been reported that this building is haunted, with doors slamming on their own, sounds of footsteps running around, and lights turning on and off without any human interference.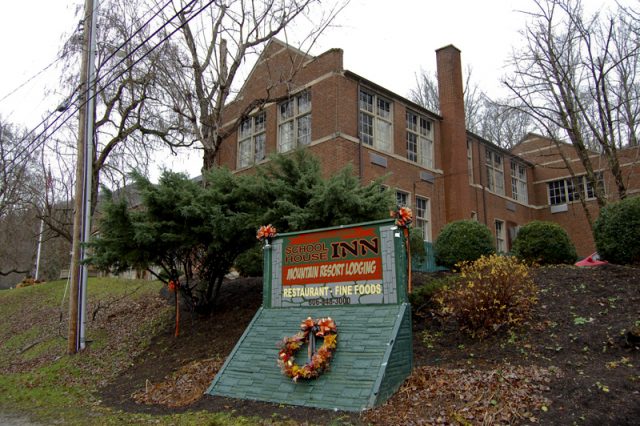 While some people discard the very existence of ghosts, others are hardcore believers, and some people even take the challenge of staying overnight. However, both the groups enjoy the eeriness in visiting scary sites and haunted houses. Either way, whether these are just legends and rumors, or actually real and true, it is up to you to decide. So, plan a trip, and make every night a 'Halloween night'!