USA's Oklahoma is studded with haunted sites, spooky locales and scary places that are bound to give you goosebump and incite that electrifying eeriness down your spines! In this list, you will get to know about a few of the creepiest buildings and abandoned areas that you can visit easily.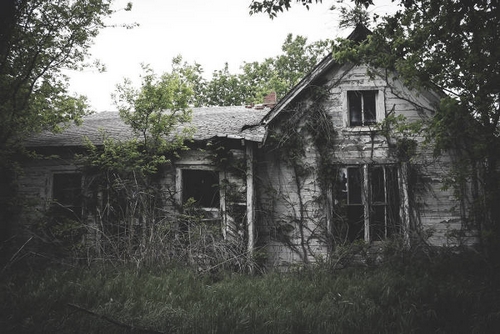 1. Bird Creek School, District 17, Pawhuska
Established in the 1900s for the children from the Native American community, this abandoned, one-room school is said to be highly haunted where hardly few people dare to take a heart to enter. Rustic legends about this abandoned building say that there is a blackboard in the middle of the room (pictured below), and if someone writes his/her name on it and moves out for a while, the name gets erased by some unexplained force from the darkness.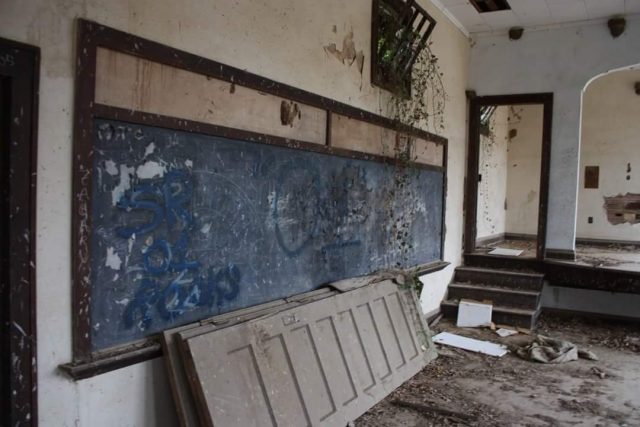 2. Devils Den, Lawton
There is a long underground canal having three tunnels extending up to several miles. Legends have it that, in the past, satanic rituals used to be carried out inside these tunnels, secretly, especially during the Halloween season. Many people, including disbelievers, curious teenagers, and paranormal experts often walk through these tunnels to check for any such incidents. The place itself is quite dark, secluded, and scary.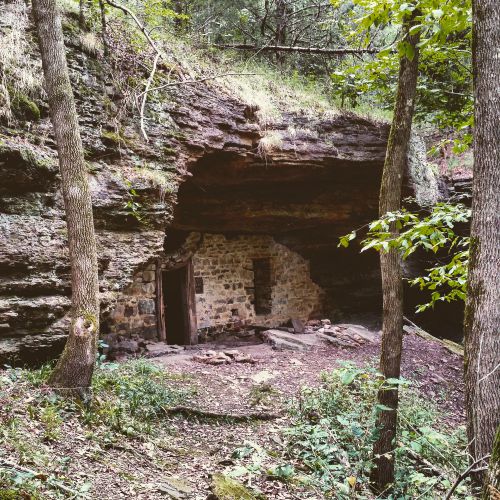 3. Cain's Ballroom, Tulsa
As the name suggests, this place has been a popular venue for concerts and operas for decades. It is said to be haunted by a country western performer named Bob Willis. Willis was so much attached to this place during the time he lived that he could not get rid of this fondness and continued to stay there even after his death. A female spectral is also believed to be present inside the premises and has even been witnessed by many investigators and visitors.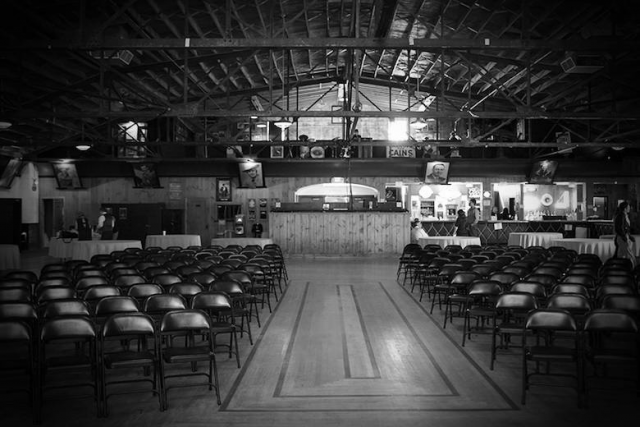 4. Stone Lion Inn, Guthrie
This is a relatively recent haunted site, said to have been possessed by a number of apparitions including a middle-aged man, and an eight-year-old girl named Augusta. The girl is often seen on the building's third floor and is said to be fond of stroking people's cheeks, moving objects, and even play different pranks. On the other side, the unnamed middle-aged man announces his silent presence by the smell of tobacco smoke emitted from his long smoking pipe during the late hours of darkness.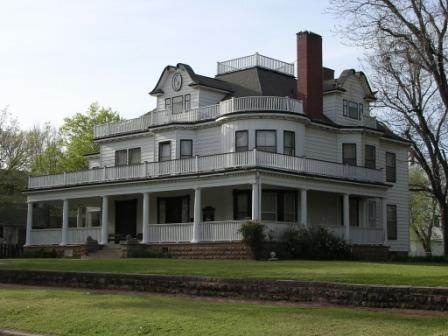 5. Blanchard Cemetery, Blanchard
The cemetery in Blanchard, OK, is said to be possessed by the spirit of a tall man clad in a black suit. However, the ghost has not caused any harm to anybody, nor has he ever shown any evil intentions. In fact, quite interestingly, those lucky visitors who happened to come face to face with him has reported that the man has rather waved at them in a friendly gesture. Though, other strange noises have also been reported from this area.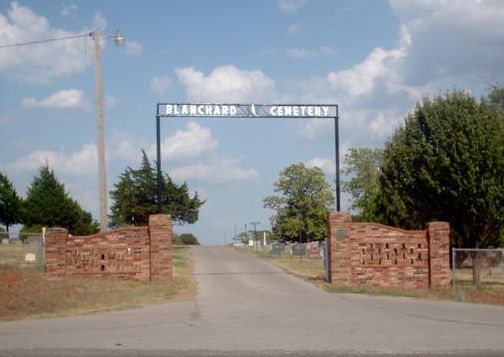 6. Cherokee Strip Museum, Alva
Previously a hospital, this building is currently a museum with its ground floor claimed to be infested by spirits. It is commonly believed that the ghosts of patients that died inside the hospital haunt the ground floor. However, no one has any idea as to why they are only confined to this particular floor. Various paranormal phenomena including the piano playing by itself, or visions of cold spots and even weird voices out of nowhere are still being reported by visitors at the museum.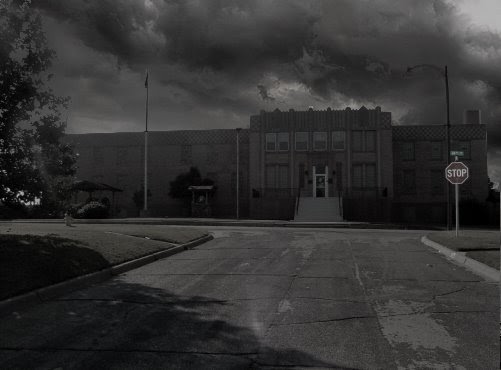 7. Langston's Western Wear, Oklahoma City
This haunted building was built in 1919, and is said to be haunted by the souls of two dead sisters named Patty and Rose, who worked as 'taxi dancers'. Back then, it was a dance hall cum bar, and the sisters would be paid by the bar customers to act as their partners. Unfortunately, Patty's lover shot her dead, while her sister Rose, shocked by the incident, committed suicide by hanging herself in an upstairs room of the hall. Since then, the spirits of the sisters have been haunting the hall. People have experienced series of unexplained events and could hear strange voices from inside the building.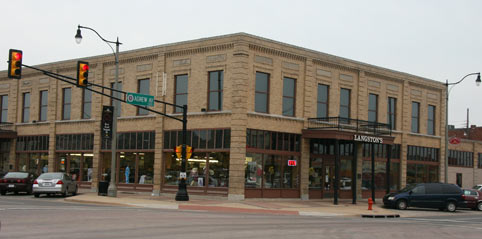 8. Veteran's Lake in Sulphur
The very eerie view of the lake itself is bound to make your heart miss a beat! This lake is possessed by a woman who drowned along with her child, whom she was trying to save. Years later, another girl drowned in a boating mishap. It is said that the spirits of both these two females often show up in the dark and will drown those who enter the water after sundown.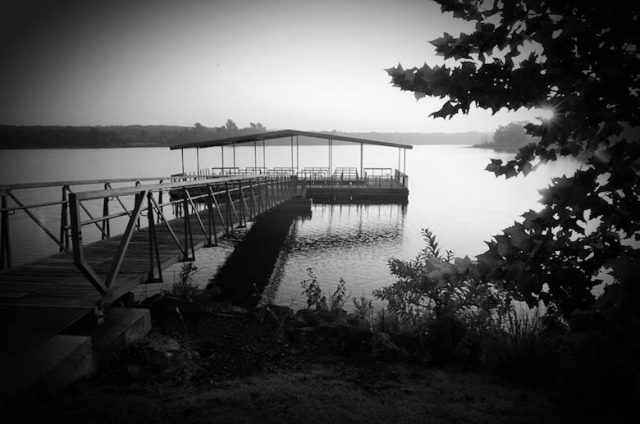 9. The Belvidere Mansion, Claremore
This apparently beautiful mansion has a dark history, whispering of something dark in the premises of the property that belonged to the Bayless family back in the early 20th century. While the building was erected in 1902, the owner Mr. Baylessdied after his appendix burst even before the structure was complete. Eventually, Mrs. Bayless moved into the mansion, along with her six children, and lived there until 1919. No other reports have been known of the family afterward, except that the spirits of the members of the family keep haunting it till date. People have complained of hazy figures passing through the rooms, with unearthly voices and uncanny noises being heard from a distance.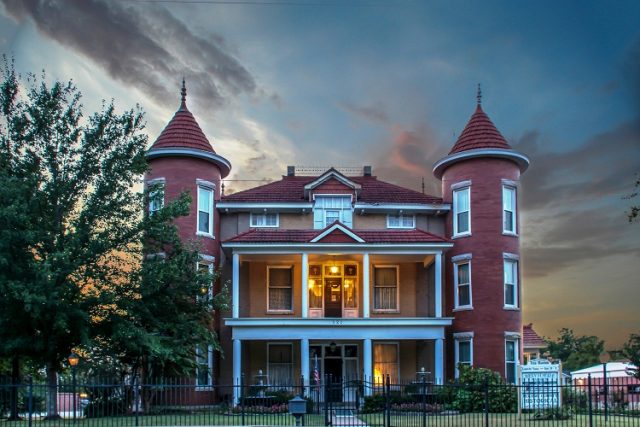 10. The Old Buildings of the Oklahoma State University, Norman
There are myths that buildings more than 100 years old inside the OSU campus, including the Old Central, the Ellison Hall, the Atherton Hotel, are haunted. One can expect to hear creepy sounds and even unexplained groans, sounds of footsteps, eerie whispers from inside these ancient structures. Several paranormal investigations have been conducted in both Norman and Stillwater campuses to understand the root cause of these weird sounds and noises, but, so far, nothing could conclusively be opined.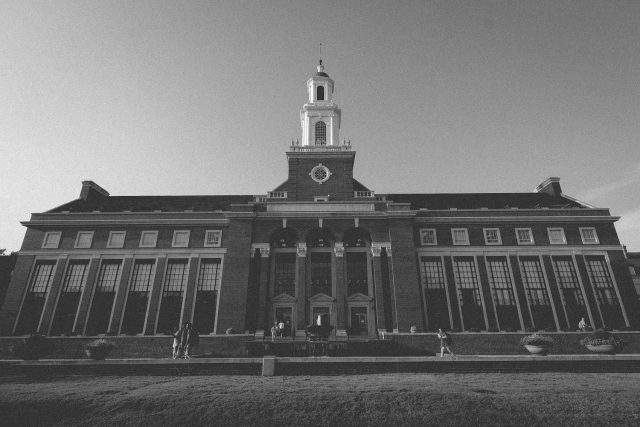 We are sure this exhaustive list will scoop up that 'spirit' in you, which has ever provoked you to make your way through the unknown darkness of the undiscovered. So, pack your luggage, gather your gang of buddies, and get ready to unfurl the spookiest places of Oklahoma.