The immense pleasure that is derived from sojourning the picturesque locales of Utah is further amplified by the myriad of hot springs that dominate the itinerary of every tourist and vagabond touring State. Read further to discover the true essence of the wonderful Utah hot springs.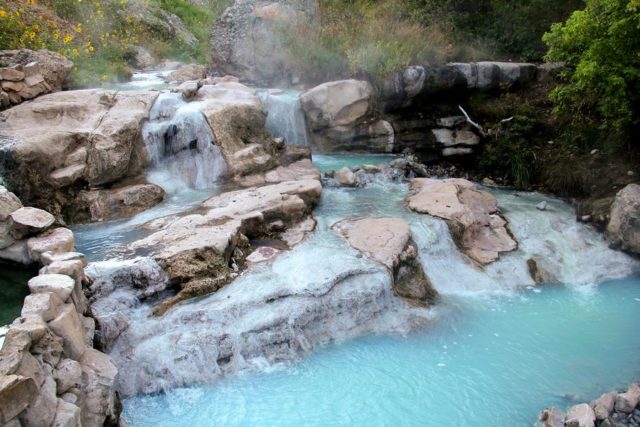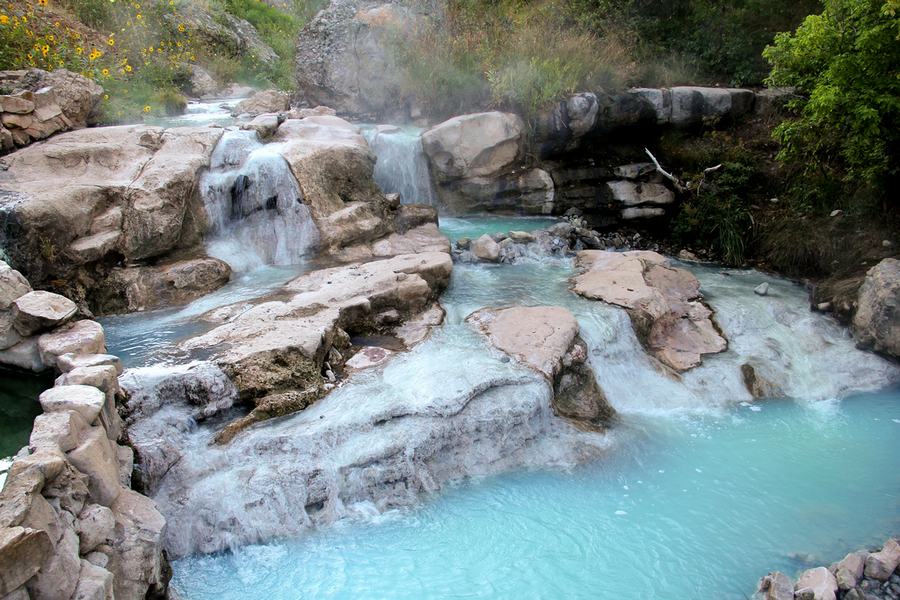 Hot Springs in Northern Utah
1. Crystal, Honeyville

Located in Honeyville, Crystal is one of the best therapeutic hot springs of Northern Utah, rich in innumerable minerals such as sodium, potassium, chloride, iron and lithium.
Earlier known as Madsen Hot Springs, it was once a campsite used by the Shoshone- Bannock Native Americans during the winter months. It got established as a commercial venture in 1901.
Interestingly, it was the only place in the world where a 120°F hot spring is situated right next to a 40°F cold spring.
The swim and slide facility makes it a 'hot' favorite among many travellers, also offering a reasonable rate of $7 for adults, $5 for children and senior citizens, and a free entry for toddlers of and below 2.
How to get there
2. Fifth Water, Diamond Fork Canyon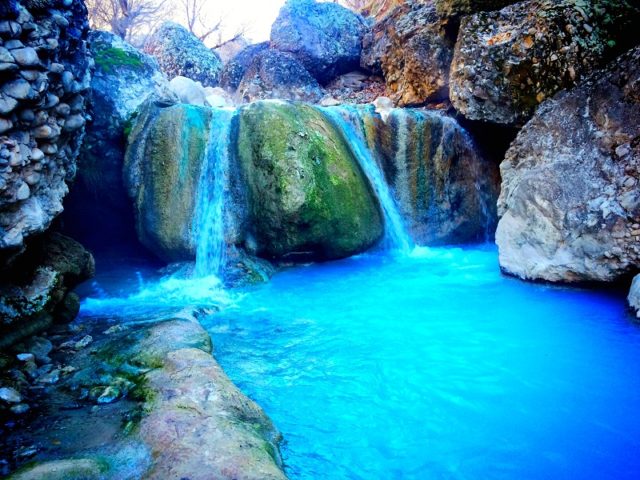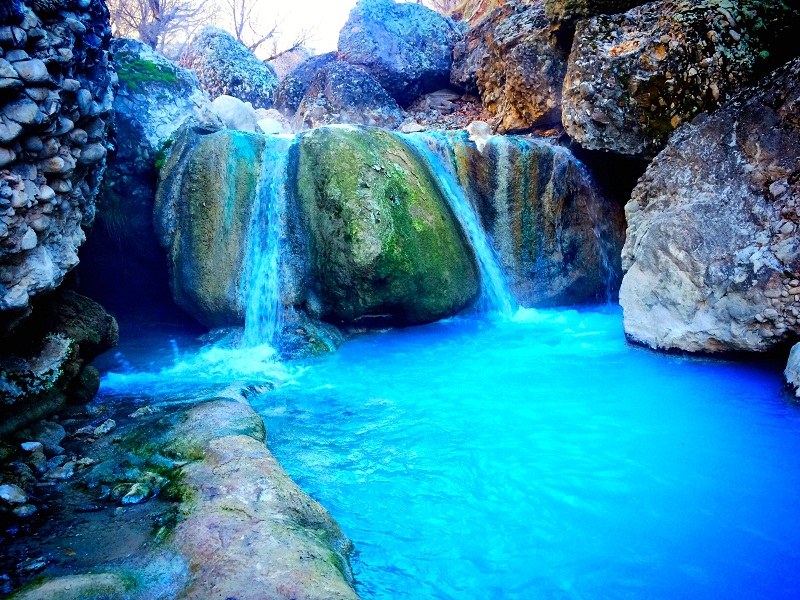 The clear blue water of the Fifth Water Hot Springs is as mesmerizing as it is quaint. It is a part of Diamond Fork Canyon which breaks off from the Spanish Fork Canyon. Cradled within snow-clad mountains, these hot springs consists of several pools of differing temperatures along with a serene waterfall.
Getting to the hot springs calls for a 2.5-mile hike along a snow- draped trail which can be accessed easily from March to October.However, the trail gets extremely icy in the winter months.
How to get there
3. Lehi Natural Hot Springs, Saratoga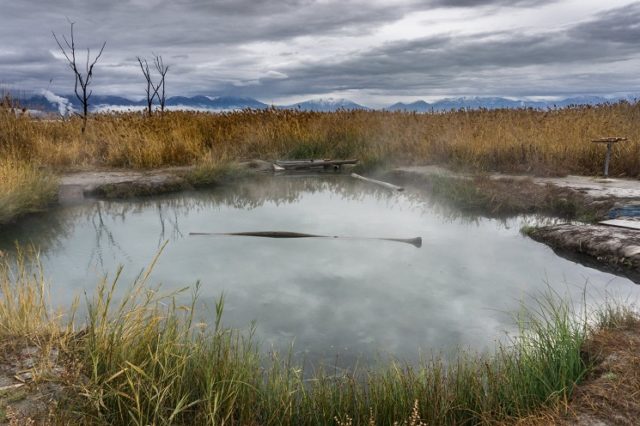 Saratoga is desirably riddled with innumerable hot springs such as the Saratoga Hot Springs, also known as Lehi/ Inlet Hot Springs. It is also home to some highly in-demand hot spring resorts such as Saratoga Hot Spring Resort, Saratoga Resort and Spa and so on.
Located in Inlet Park, it is accessible all year round consisting of three springs with a water temperature of about 109°F. In most places, the water percolates upwards from the murky ground.
It is one of the major attractions of central Utah which lies untainted in the lap of nature wherein you can draw abundant delight in the lovely sight of the shore of Utah Lake.
How to get there
4. Ogden, Ogden Canyon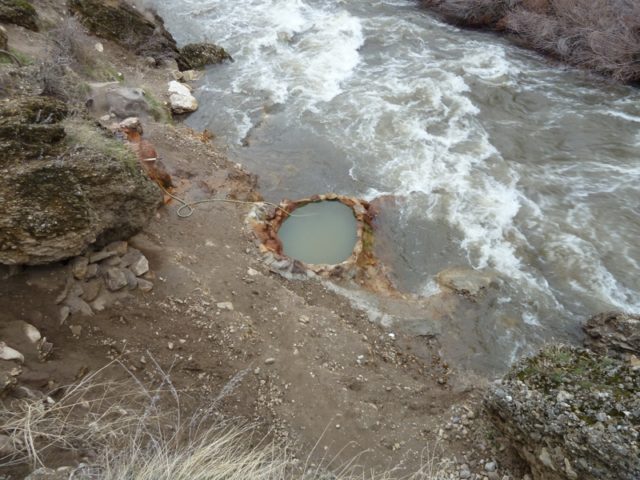 Situated at the mouth of the Ogden Canyon, the Ogden Hot Springs are a man-made miracle.The springs are on a private property, fed by a hose that pumps extremely hot water into the pools. The Ogden Canyon River gushes right by the hot pools.
However, due to some ongoing construction work in the area these hot springs have now closed down.
How to get there
Hot Springs in Southern Utah
5. Mystic, Monroe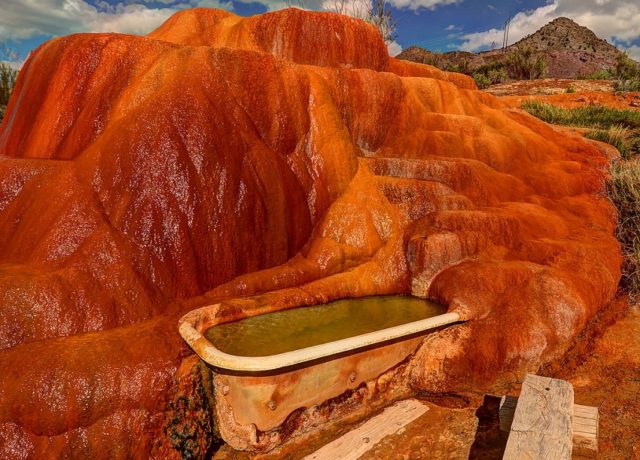 This man-made wonder in southern Utah is pet-friendly, comprising of several hot springs, tent campsites, hiking and biking trails, fish ponds, pioneer cabins made of recyclable materials, a dance floor, along with mobile dwellings for residing permanently.
Formerly known as Monroe Hot Springs, this resort was purchased in 1995 by Director Mike Ginsburg. The nomadic Indian tribes of Piute, Ute, and Shoshone were said to camp near these hot springs.
How to get there
6. Meadow, Millard County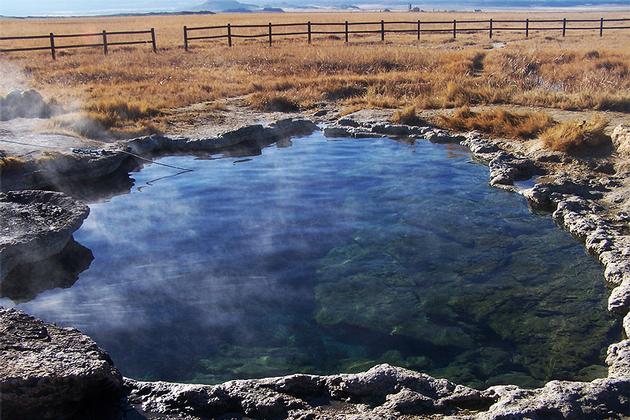 Originally named Meadow Creek, the little town of Meadow in Millard County near Fillmore houses three unfathomably tranquil hot springs deeply seated on a large pasture wherein the owner has also built a walking trail and a fence, besides barricading the springs with rocks.
The first and the deepest pool out of the three has a temperature of about a 100°F with limited seating. A walking trail connects this pool to the other two pools that are comparatively less warm. Although the Meadow Hot Springs are located on a private property, the public is allowed access to the same.
How to get there
7. Homestead Crater, Midway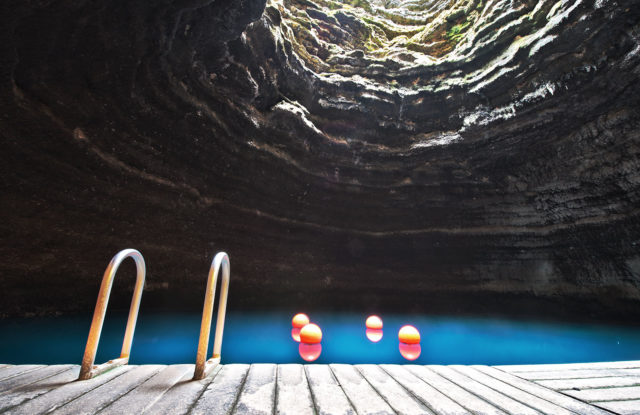 The Midway Utah Hot Springs aka Homestead Crater Hot Springs is one of the very few underground hot springs in the State and the only hot snorkeling destination in the USA. This idiosyncratic marvel is one of the unique components of the holiday parcel offered by the Midway Utah Resort.
The Homestead Crater Hot Spring, also the most mammoth hot spot in Midway, is  a geothermal hot pool encased within the 55 foot high bee- hive shaped Homestead Crater. Within the dome-shaped limestone rock, the mineral spring retains a temperature of approximately 93°F and is about 65 feet deep.
The Crater began to develop 10,000 years back when the melted snow from the Wasatch Mountains got warmed up by a neighboring volcano. This water then got thrust upwards accumulating minerals to form the 200 feet wide Homestead Crater.
The Homestead Crater Hot Spring is the most highly regarded 'natural hot tub' out of all those in and around Midway, Park City and even Salt Lake City in Utah.
How to get there
8. Pah Tempe, Hurricane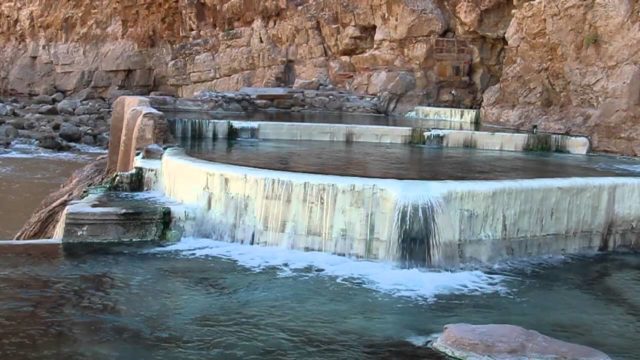 The Pah Tempe Hot Springs in Hurricane City, Utah, is a beautiful natural sanctum tucked inside the Zion Canyon.
After enduring an earthquake of magnitude 5.8, in 1992, the structure of Pah Tempe gave a little way, making the springs within the tunnels more accessible to visitors.
However, a legal clash soon ensued between the government and the owner resulting in the closing down of Pah Tempe for public access. It is currently managed by the Washington County Water Conservatory District.
How to get there
9. Baker, Delta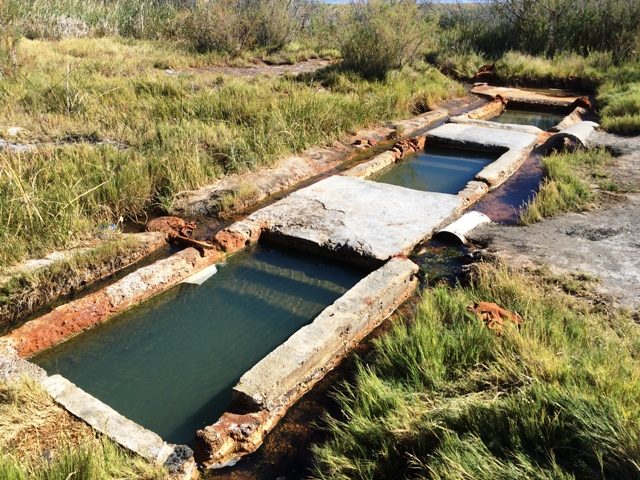 The man- made Baker Hot Springs, often referred to as a 'Mini-Yellowstone', offering three pools of scalding hot water, is surrounded by diverse vegetation and wildlife. The heat of the spring owes its intensity to a nearby volcanic area called Fumarole Butte.
Also known as Abraham Hot Springs, the hot water trickles down into the pools and is blocked by a  piece of cloth when used by soakers. Since this water in its natural form is too hot for human use, the owners now channel the water from a nearby cool spring into the hot spring with the help of PVC pipes.
Initially, the spring flowed into a cedar-lined pool but was shut down soon owing to high bacteria counts and vandalism.
How to get there

In the hustle and bustle of daily life, there are few things that are as relaxing as taking a long soak in a hot spring. So if you are looking for a calming experience alone or even with your family in the warm palm of nature, then pack your bags and head to these amazing hot springs in Utah!