As the famous line from a W.H. Davies poem poignantly points out, "A sad life this if full of care/ We have no time to stand and stare," – indeed, life amidst towering concrete, suffocating pollution and limited landscapes is anything but a poor compensation. But, what if there's a chance that you could get up in the morning, hearing the chirping of birds, your thirsty gaze quenched by abundant greenery, ultimately leading you to discover life in its truest form?
Take a look at these tree house rentals in Texas, to make the impossible seem possible, even in this routine world.
1. Casita Roja (The Little Red Cabin), Austin, Texas Hill Country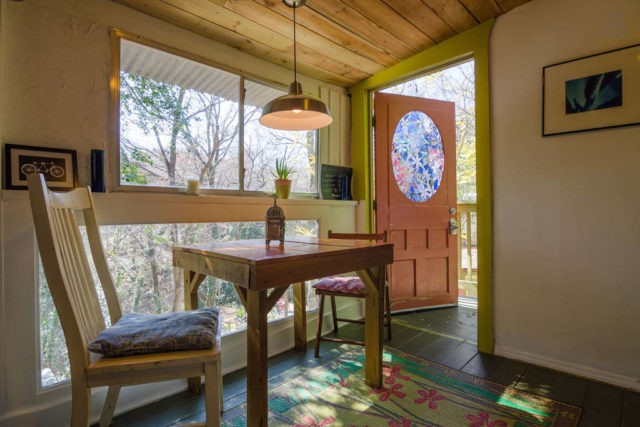 If you desire a temporary retreat to a cavern, far away from the din and bustle of daily life, and yet provided with up-to-date amenities, this picturesque tree house ought to be your preferred destination. Overlooking a three-tier waterfall, a majestic view of a dense wood, and a rustic staircase, it promises a close association with pristine nature.
2. Frio River Treetop, Leakey, Texas Hill Country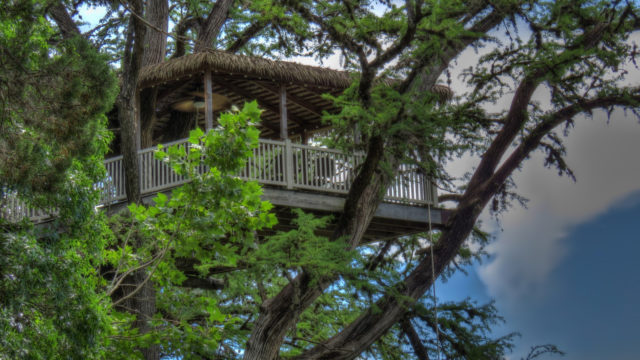 Planning to savor the serenity of woods with like-minded friends? Well, this tree house, perched high above the Frio River and located at Rio Frio Lodging in Concan, may conveniently be your choice; up to fourteen people can sleep and relax here without difficulty. Don't miss a wonderful view of \ Frio's sparkling waters and take a dip, if you so wish.
3. Birdseye Perch, New Braunfels, South Texas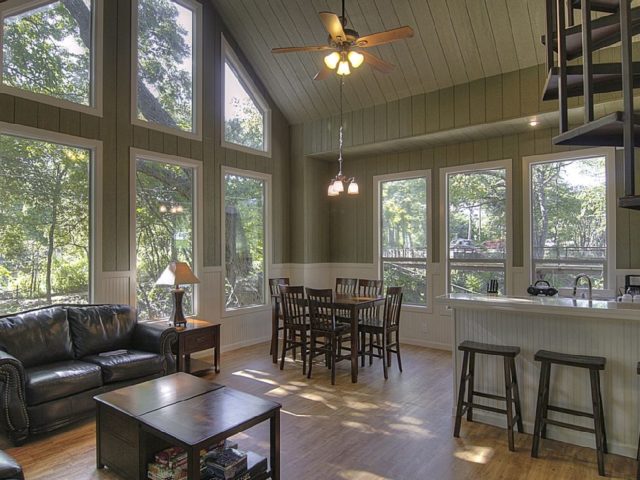 Imagine walking gingerly across a footbridge to reach your personal tree house cabin, while firmly holding on to the hands of your beloved; or getting cozy in an intense chat in your private deck, under the amorous shades of gigantic eighty-foot cypress trees. Life resembling a fairy tale! So, seize a weekend, and prepare to rediscover your passion in this tree house. Look out for other charms like a boat ride on the nearby Guadalupe River or a visit to the historic Gruene Hall.
4. Deluxe Tree House, Austin, Texas Hill Country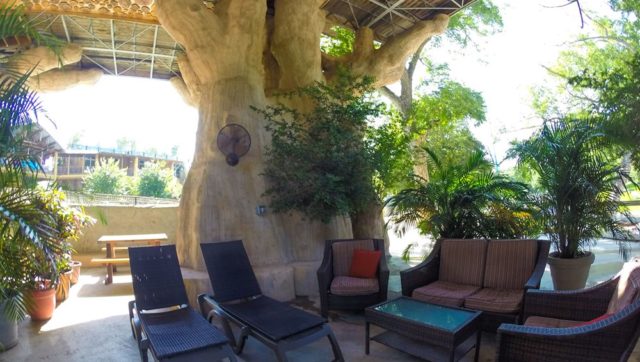 There is one striking feature about this tree house that you cannot possibly ignore – the three-hundred-year-old oak tree around which it has been built. The other attractions are – a cool stone shower, a courtyard blooming with flowers, and a refreshing fountain. Also check out, the two popular restaurants in the vicinity if you are a desperate foodie.
5. Magical Tree House Cottage, Brenham, Texas Hill Country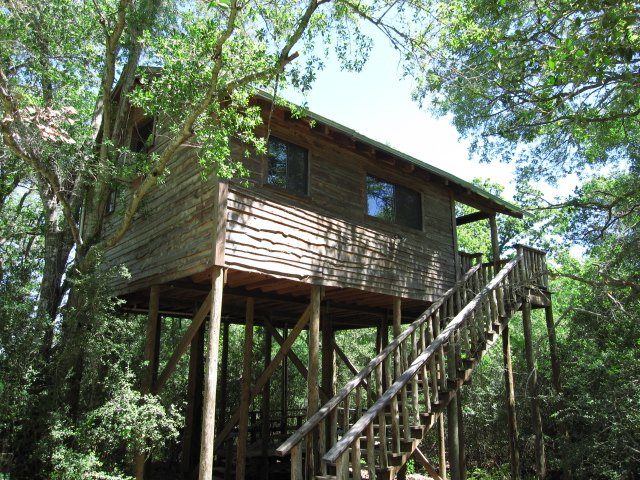 What if you could suddenly wake up one night to the shrill wailing of a buck, or barking of foxes? You only need to head for this snug tree house, placed deep inside a forest. It is also fully furnished, so no need to worry about the execution of daily needs either. Only take along with you a properly functioning LED torch; after all, you wouldn't want to miss spotting a wild animal, would you?
6. Savannah's Meadow, Celeste, Texas Hill Country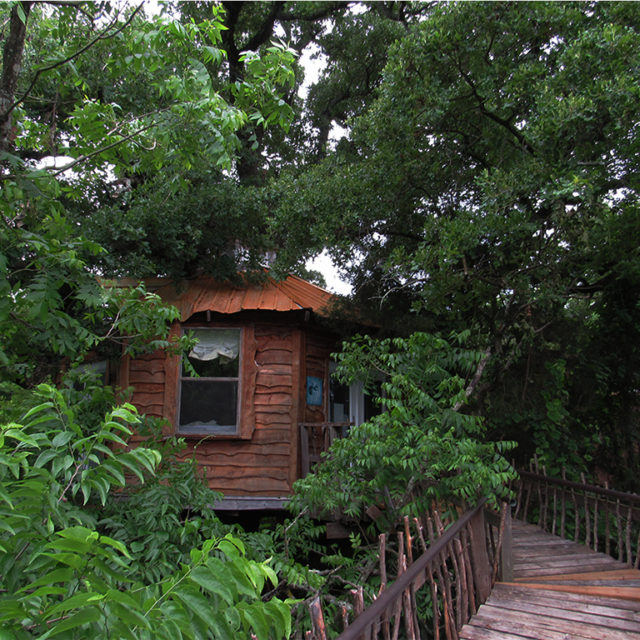 Tired of giving the same routine gifts to your wife? Attempt something exotic and memorable by planning a week-long visit to this beautiful tree house accommodation, surrounded by lavender fields. Here's what you would find – as you enter the front door, there's a well-equipped kitchen and a comfortable living zone. Then, as you move outside to the left, there's a hanging walkway. Also, an oak tree goes straight through the center of the tree house, thereby imparting a feeling of nature both inside and outside. Plan an early visit for an extensive glamping!
7. Lofthaven, Spicewood, Austin, Texas Hill Country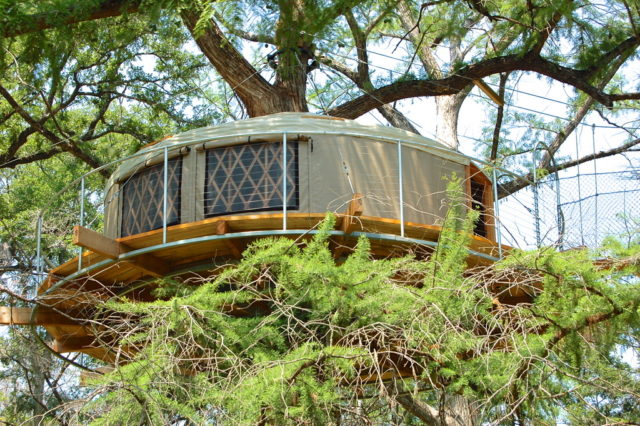 This sanctuary, nestled comfortably within gigantic cypress trees, consists of a pretty round bedroom with a canopy bed, where you need just to lie to fall asleep; a porch, which enables you to have a breathtaking view of the ravine below and lastly there's a fine bathhouse. Experience nature at its best by soaking in the bathtub filled up with water from the waterfall.
8. Downtown Austin Tree House, Austin, Texas Hill Country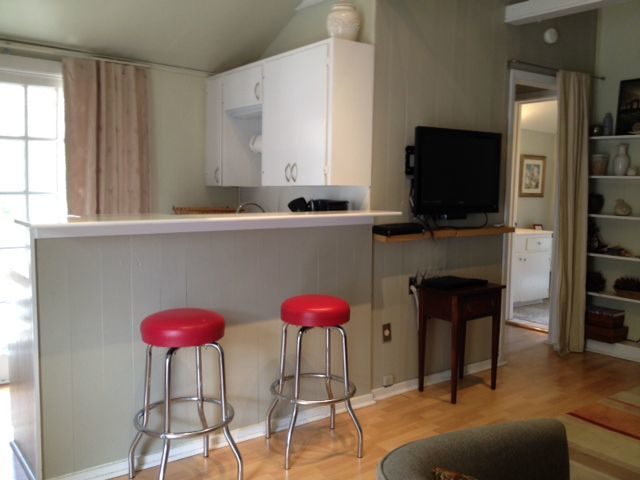 You may select this spacious luxury tree house in Shoal Creek if you are planning a big family vacation. Both the floors are well maintained and have individual decks, overlooking the trees. There's also plenty of sitting arrangements both inside and outside the tree house. Arrange mini parties, indulge in lazy gossips and undisturbed camping, soak in the abundant sunshine and make your stay unforgettable.
9. The Nest, Austin, Texas Hill Country
Standing tall in the middle of a deep ravine, this tree house boasts of giving its residents the rare opportunity of washing off beneath the blue sky, by dint of its outdoor shower.  You may also visit the city of Fredericksburg, located at a 15-minute distance, or visit the vineyards and art galleries nearby.
10. Tree House at Davis Ranch Retreat (Waelder), Texas Hill Country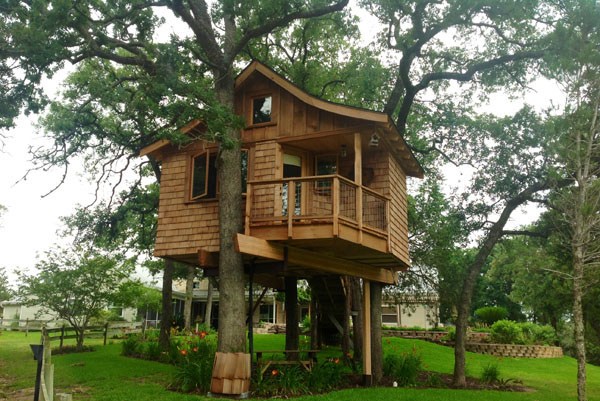 In this luxurious tree house in Central Texas, you may conveniently derive the benefits of a relaxing massage by a licensed massage therapist, hum old melodies while bathing in a steam shower, fitted with lights and music, or just relax on the porch and appreciate the blessings of nature. If time permits, pay a short visit to the nearby city of Smithville in Bastrop County.
11. Abigaile's Tree House, East Texas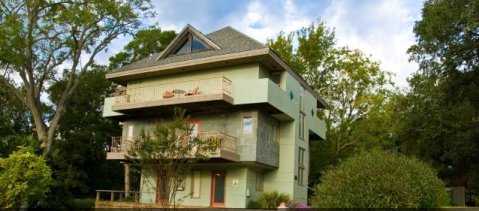 At Abigaile's Tree House, situated between Bryan and Heritage Park, you may revitalize yourself by relaxing in its manicured gardens, luxurious rooms, and get pampered by its superb services.
12. The Tree House Vacation Cabin, Smithville, Texas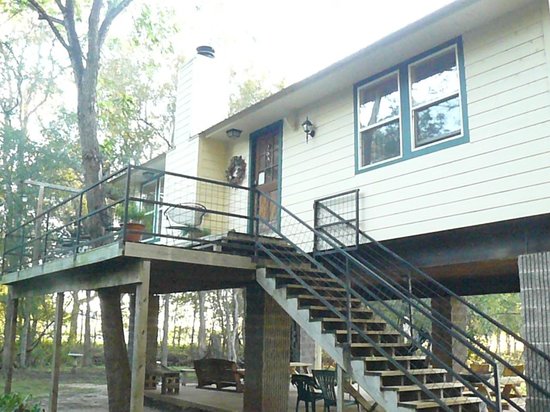 If you want to have a feel of relaxing country life, then book this well-kept cabin and look forward to endless delights such as relishing exotic meals on the patio, listening to music, and gossiping at random under the covered porch.
Luxuriating amidst the charms of bountiful nature is an unforgettable experience. And these tree houses for rent in Texas definitely endow us with such an opportunity. But we must take care not to pollute or cause harm to any of these properties by being careless. After all, what's precious must be handled with utmost care.