The tranquility of Colorado has a specific rhythm for its residents, but what most people don't know is that the state houses some eerie sites. From abandoned mansions to haunted roads, these places have its fair share of paranormal activities going on, with or without any human witness, just like a subterranean river. Let us throw light on these dark secrets of Colorado!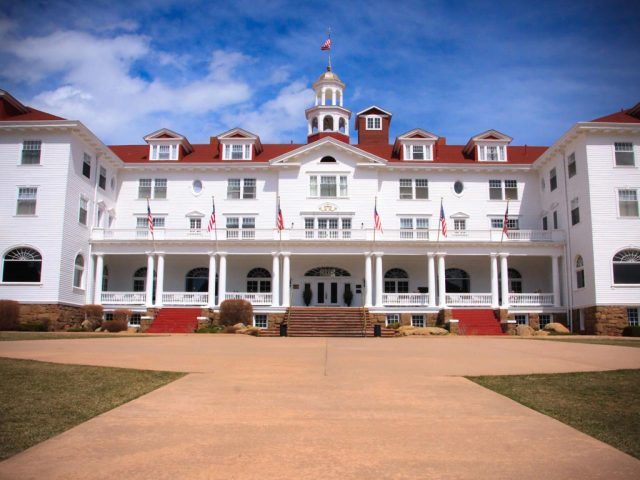 1. Colorado Springs Pioneers Museum, Colorado Springs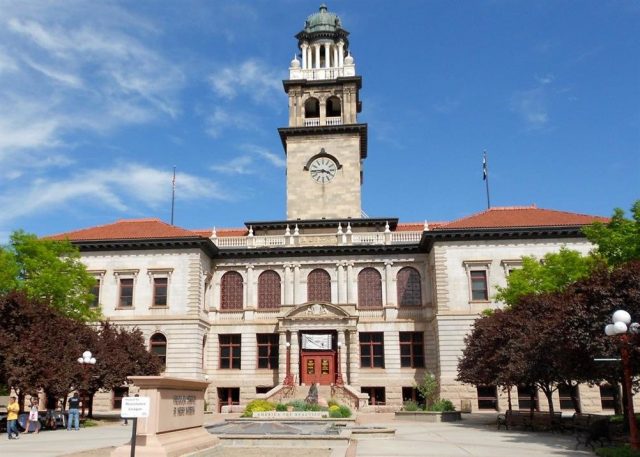 Opened in 1903, the museum was once the courthouse of El Paso County till the year 1973. In the last leg of 1950, one of the then managers was killed by an employer as the latter suspected the former to squander his hard-earned money. Since then the ghost of the manager is said to haunt the building at night, and the current security officials like to avoid patrolling near the manager's apartment. This is because they have witnessed unnatural occurrences there.
2. Cheesman Park, Denver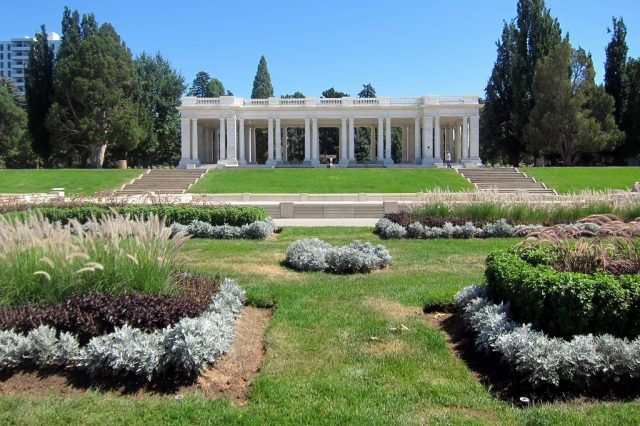 It was the first cemetery of Denver where many deceased people put to eternal rest. But, due to the growing popularity, it was decided to be transformed into a park and the dead bodies were ordered to be shifted to other graveyards. Many people took the body of their loved ones, but many remains. So, to shift the remaining bodies the City of Denver hired EP McGovern, an undertaker and promised to pay him $1.90 per coffin. Mr. McGovern exploited this opportunity to make more money by chopping off each body and take them into several coffins. He left behind some, and the ill-fated souls of those bodies are believed to roam around the park.
3. The Stanley Hotel, Estes Park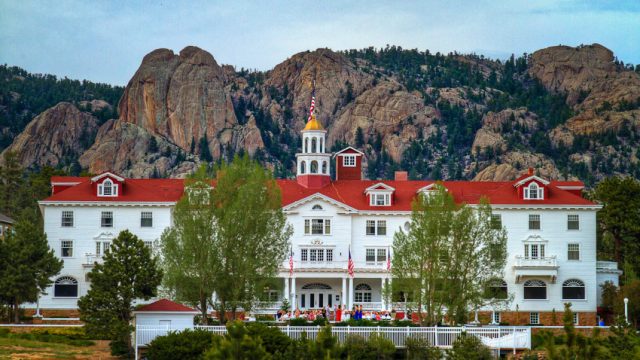 Built in the year 1909 by a couple Mr. and Mrs. Stanley, the hotel is haunted as both of them still hover around it. While Mr. Stanley visits the reception desk, Mrs. Stanley plays the piano in the music room. In 1911, a housekeeper, Ms. Elizabeth Wilson got electrocuted in Room 217, but she didn't succumb to it. But the room became the most notorious room for paranormal activities afterward. Once a visitor, Mr. Henry Yau took a picture of the staircase and the lobby of the hotel when no one was around, but when he developed the picture, he saw a mysterious figure appearing in it. This is the famous hotel when Stephen King spent one night and wrote the psycho-thriller "The Shining".
4. Third Bridge, Aurora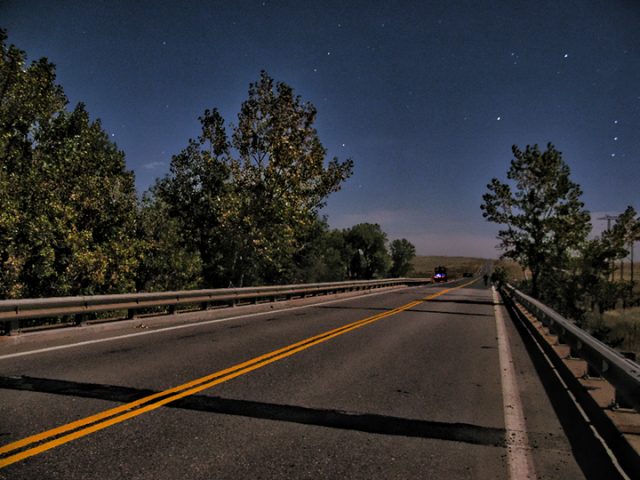 Situated around 14 miles east of the municipality of Aurora, the bridge has seen many accidents within a short span of time. This is the very spot of a Native Americans Massacre so travelers passing by the bridge have experienced drum noise, an apparition of a Native American riding a horse, or screaming of teenagers died due to a car crash in this bridge, shouting of a little girl, vanishing of a car and so on.
5. Black Forest, El Paso County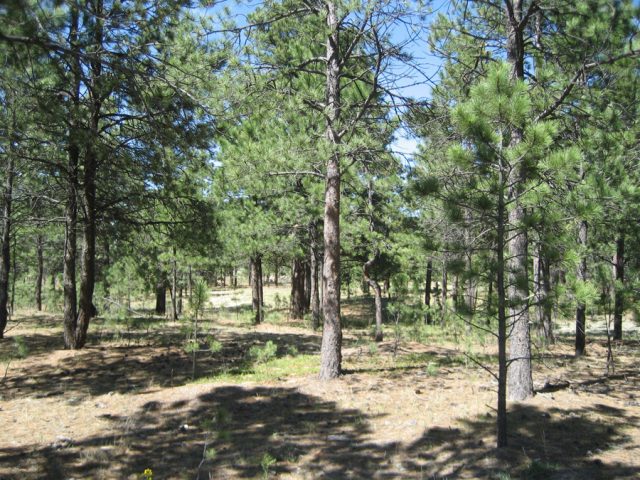 A family of 4, Mr. Steven and Mrs. Beth Lee along with their two sons, who came to live in a two-storied log house experienced unexplainable incidences like flashing of lights and orchestra music at the middle of the night, shadowy figures appearing, and a chemical odor with a burning sensation and so on. There was a mirror where the family had seen many translucent faces. Many paranormal investigators have run a few tests inside the home and declared the house was haunted by a male ghost along with 20 spirits. The family still lives in the house, but the occurrences have made the house one of the haunted places in the country.
6. Hotel Colorado, Glenwood Springs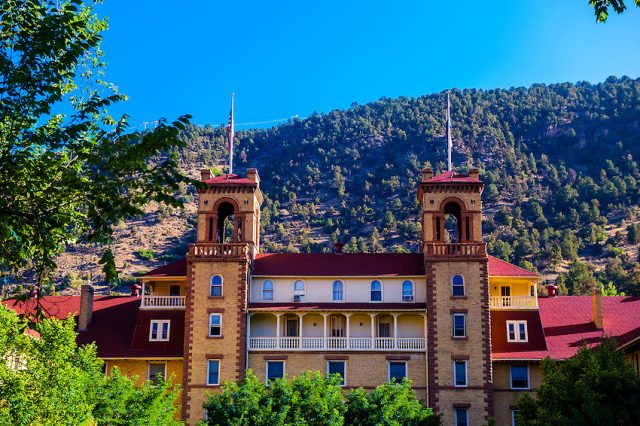 The popular hotel established in 1983 is a hotbed for scary incidents and most people find a ghostly affair regarding them. Starting from the spooky elevators moving on their own to a strong smell of cigar without anyone around it,  there is a never-ending list that indicates a supernatural presence in that hotel. It is believed that a maid of the hotel was once murdered by one of her lovers as she was into a love triangle and her ghost haunts the place. An apparition of a Victorian girl is also a common one. The Devereaux Dining Room is known for a strange perfume smell. This hotel was previously used as a crematorium of dead people who lost their lives at the Second World War, so no wonder if some ghosts from the yesteryears make this their home.
7. Patterson Inn or Croke Patterson Mansion, Denver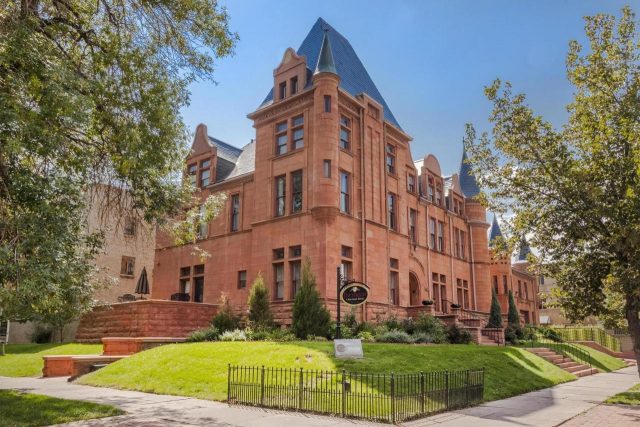 The haunted mansion is said to be haunted by a number of spirits. From a woman ghost to spirits of children, all have affected this old red sandstone building. Senator Thomas Macdonald Patterson used this mansion as his home and later it was transformed into a hotel. Some people believe there is a trapped soul of a little girl who was buried in the basement.
8. Victor Hotel, Victor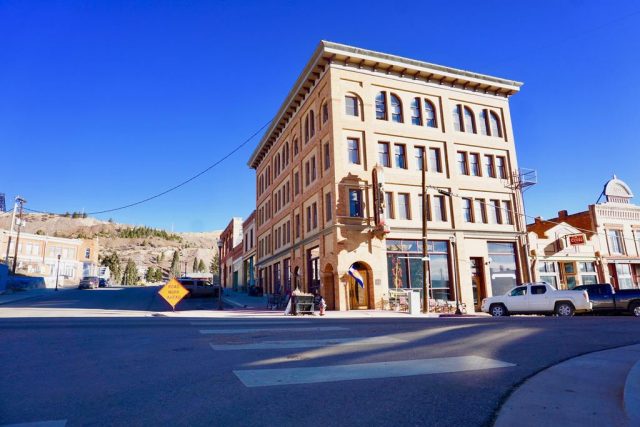 When the building was used as a residential purpose of miners, a miner named Eddie living in Room 301 died due to an elevator accident. Since then the room houses his ghost and people living there have experienced his presence. Not only the room, but elevators are haunted as well as they open and close themselves without someone operating them.
9. Evergreen Cemetery, Colorado Springs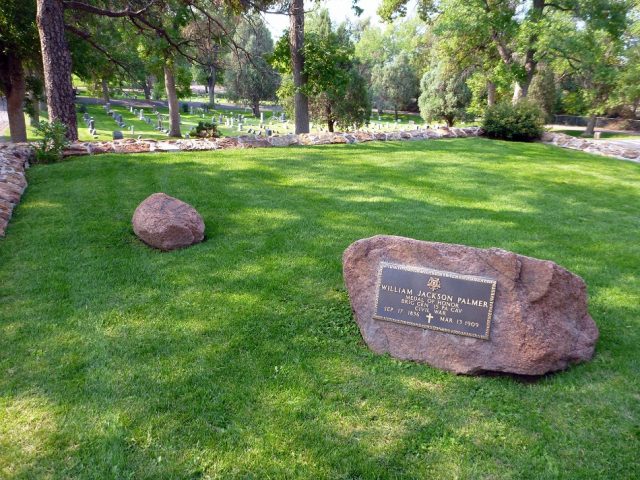 One of the oldest parts of the town, the cemetery has a chapel that is said to be haunted. The chapel was made for its service, although it used to store some caskets as well. Cemetery workers have experienced unusual dark figures in the basement. The crypt door of the chapel slams on its own and a woman who researched about this has felt many strange phenomena.
10. Colorado Grande Casino, Cripple Creek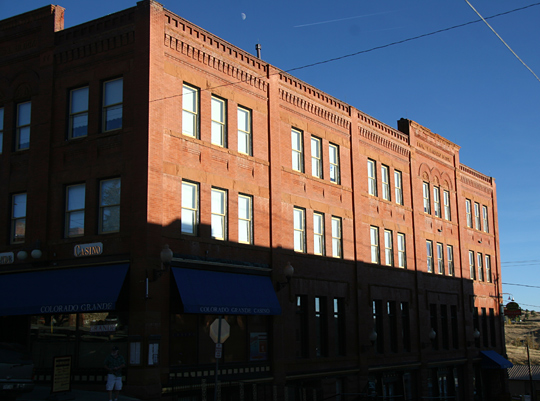 Located in the Bennett Avenue, this casino is haunted in its own term. The town of Cripple Creek was considered as ghost town although later on people started settling down here. This casino saw popularity due to its grand structure and the lodging facilities it offered. People have heard a female voice and music and they have named the ghost Maggie. Some have seen her along with a male. Both are considered lovers or business partners when they were alive. When she was living, there were no slot machines, but CCTV footage has exposed now the casino have them, Maggie and her partner enjoy using them every now and then.
11. The Broadmoor, Colorado Springs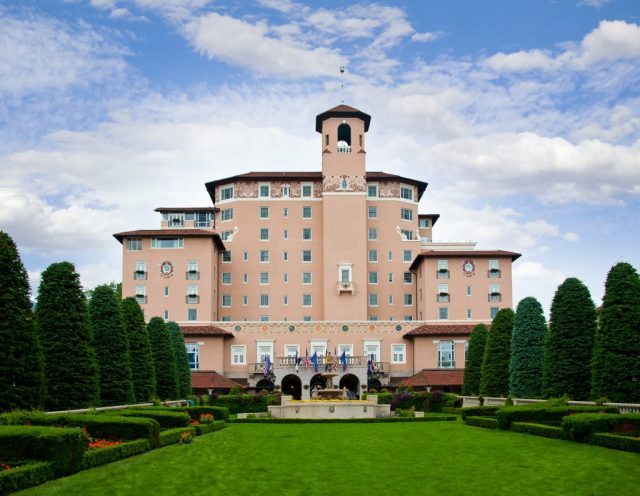 The luxury hotel, nestled in a picturesque place is haunted due to a fire accident in the past. Also, not all people believe the story, but regardless of whether there was a fire or not, a female spirit decked up in 1920's fashion has shown up various times. She might be Countess Portales whose husband built a casino which was later destroyed in 1900.
12. Sylvan Dale Guest Ranch, Loveland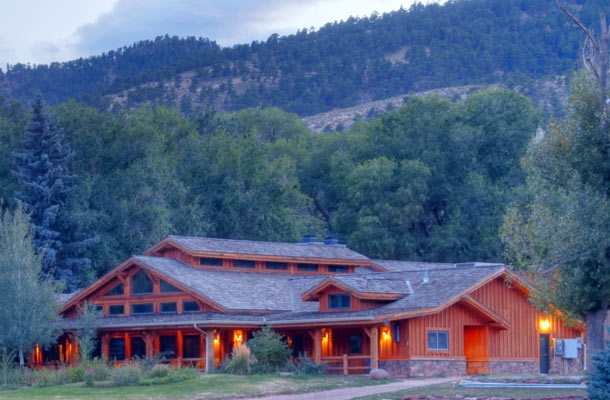 This place in Northern Colorado is located in foothills of the scenic Rocky Mountains having some eerie stories attached. The owner of the lodge, Susan Jessup believes that the ghost in here is of her late mother, Mrs. Tillie. People have researched regarding the place and have felt there was something going on that can't be seen with naked eyes but can be felt.
13. The Cliff House at Pikes Peak, Manitou Springs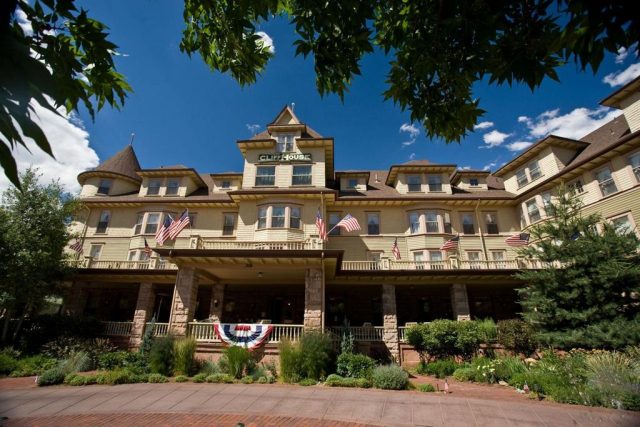 The workers in the hotel have seen strange white figures floating in the hallway. The scary thing doesn't end here, as sounds of footsteps and voices are frequently heard. Due to its random paranormal sightings, investigations have been carried out, and that is the reason why the hotel still attracts people.
14. Molkerei Asylum, Denver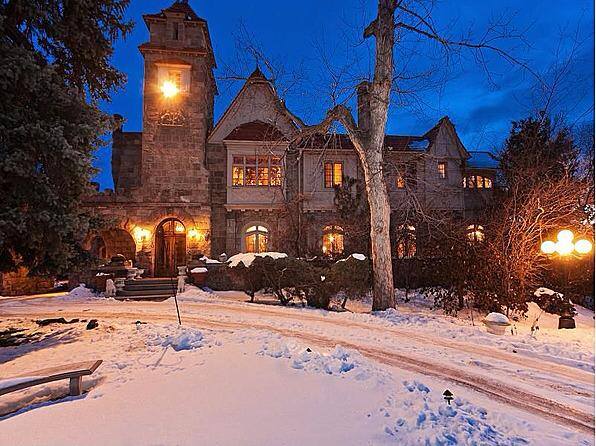 It was a tuberculosis center first and later became an asylum where many patients lost their lives during physiological experiments. From personal experiences, people have seen figures dressed up as surgeons walking strangely around the house. Apart from this, a flickering of lights is another common sighting.
15. Redstone Inn, Redstone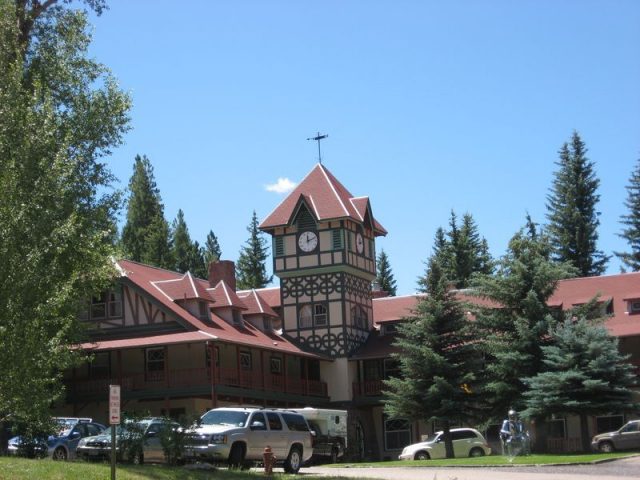 The beautiful inn welcomes guests throughout the year and some of them have seen a ghost of a well-dressed man. He is believed to be the one who made the inn after winning money in wagon games. Strange voices and footsteps are also heard, just like any other haunted hotel.
16. Strater Hotel, Durango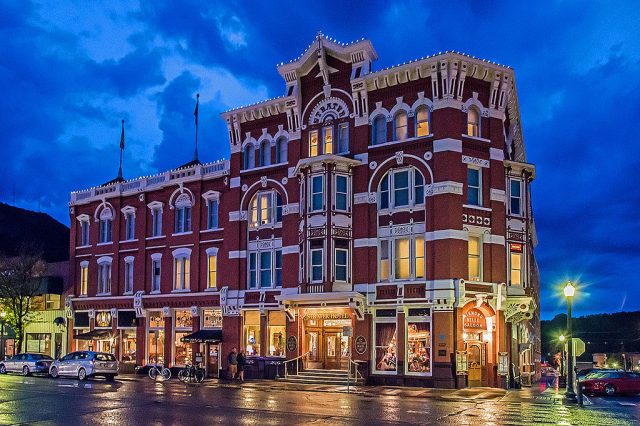 The red brick hotel with a beautiful façade has some horror stories of its own. Some have seen an apparition of a lady in a pristine white attire while others have shared their weird photographic experiences. According to one, she clicked some pictures and found a blue orb appearing in the picture. People have also seen ghosts of a girl child, a bar girl, and a man who was wearing a period costume.
17. Beaumont Hotel, Ouray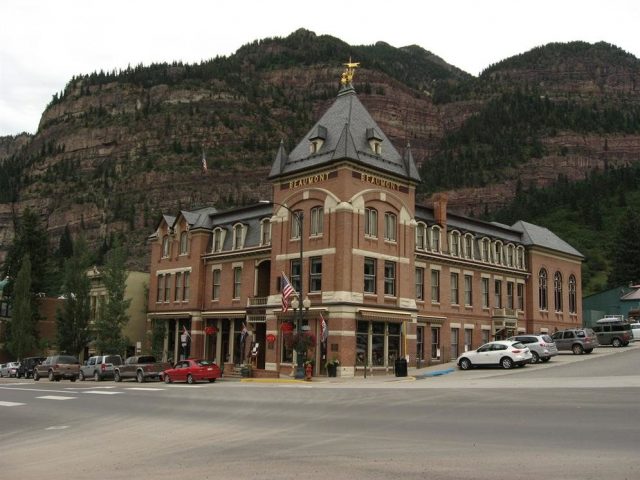 Established in 1886, the hotel has an eternal female guest who takes a stroll in the hotel hall at night. The woman might have been murdered by her husband and she appears on her death anniversary. Besides this, when the hotel was renovating, workers would put their tools in a certain way only to find them scattered. They had named the room as Voodoo lounge.
18. Hotel Jerome, Aspen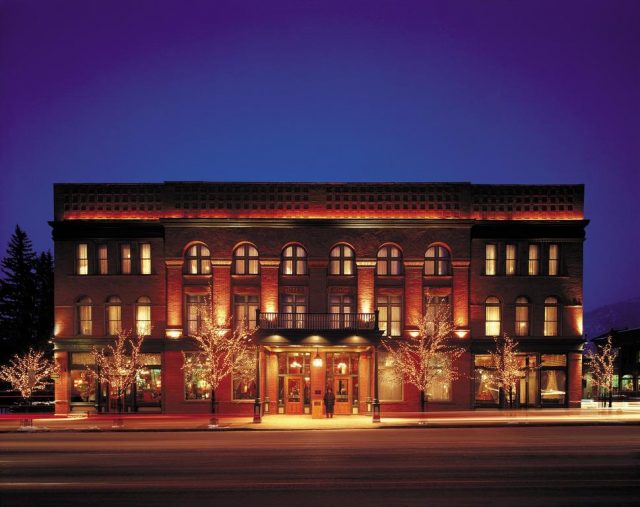 An unlucky boy who fell in the swimming pool of the hotel and died is a regular guest of the hotel. This scary incident still keeps the guests interested in searching for paranormal sighting. As a hotel, it is a renowned one and nobody has been harmed till now.
19. Masonic Cemetery, Central City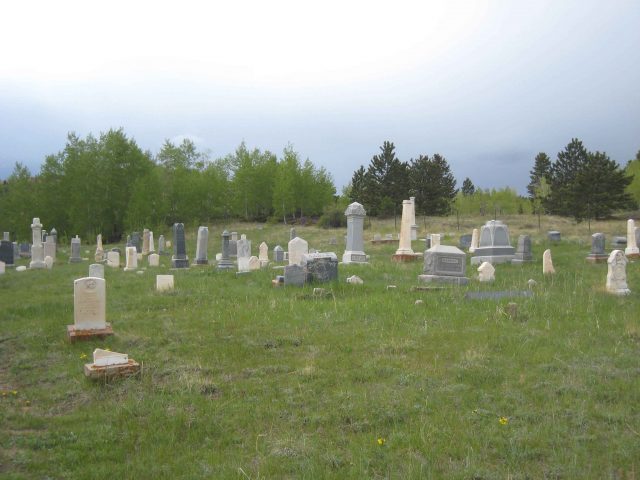 The mining town of Masonic city and its cemetery never cease to evoke awe in people. It is near the tombstone of John E. Cameron, that a mysterious woman in a black dress appears and leaves flowers. When a group of investigators found her, they failed to catch her as she was too fast for them and she quickly vanished into the nearby hills.
20. Museum of Colorado Prisons, Canon City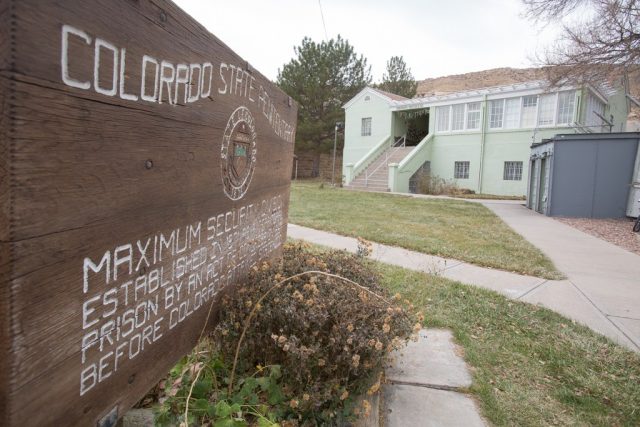 Sharing armed towers and a wall with a prison, the museum is a haunted place. There is a creepy tone to the prison which was for female prisoners. Still today, their screaming and presence are felt commonly. Some have seen orb like shadowy apparitions to their surprises.
Apart from these places, there is Riverdale road, which is considered as the most haunted road, of the state. You may also check in to Donner Pass cabin for a horrific experience. If you get lucky then you might get to see them or else, a nice stay wouldn't be bad after all.