The scary stories of ghosts and paranormal activities have been running all over Florida, making the city a hotspot for ghost loving tourists. The chilling details of ruins, old mansions, and various residential units evoke fear and sorrow at the same time. True or not, that is up for debate, but there is no smoke without a fire.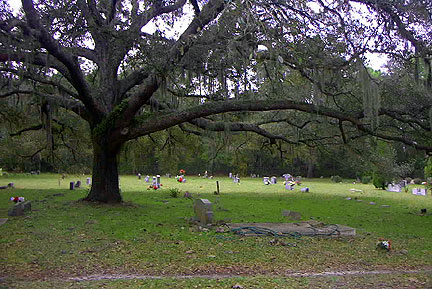 1. Villa Paula Mansion of Miami, South Florida
The Cuban style building was originally built for the first Cuban consulate Senior Don Domingo Milord of Miami and his wife, Mrs. Paula. The luxurious 2,552 sq ft house, featuring 10 bedrooms and 2 bathrooms, is said to be a home of the ghost of Paula and five other spirits ever since she died from a leg amputation. Slamming the door, repeated knocking, throwing of utensils and many more things have been experienced by subsequent residents. Located around 34 miles away from Homestead, presently, the building is a venue for musical events and art exhibitions.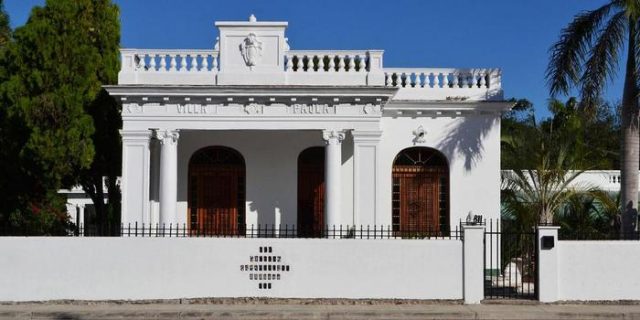 How to Get Here
2. Sugar Mill Ruins of New Smyrna Beach, Central Florida
Established in 1830,the operational sugar and lumber mills were burned down by a group of Seminole Indians. Alternately known as Cruger and DePeyster Sugar Mill, this one is located at 2.7 miles away from Edgewater and 9.5 miles away from Port Orange. Locals have experienced ghost sightings in the morning and specifically around the sunset.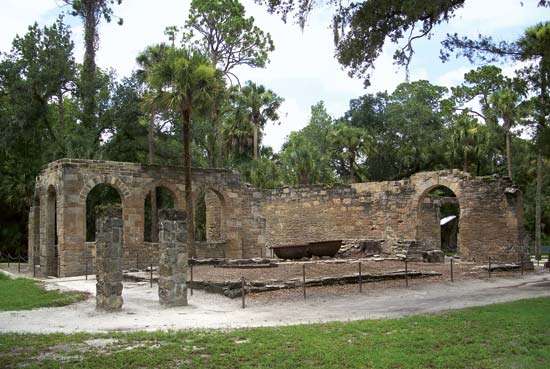 How to Get Here
3. Historic Palm Cottage of Naples, Southwest Florida
Enlisted in the National Register of Historic Places, this museum is the oldest building of Naples built in 1895. Made of tabby concrete, the building is now supervised under the Naples Historical Society. It is said, that during its repairing, the tools and paraphernalia used to move on their own, some shadowy figures frequently appeared along with a strange cold sensation felt by people working there.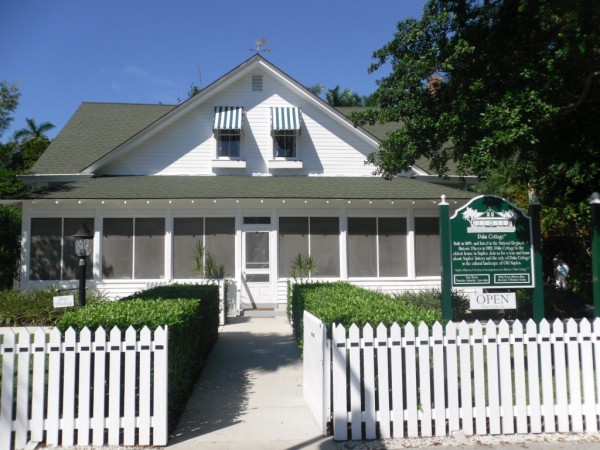 How to Get Here
4. The Florida Theatre of Jacksonville
The famous theatre has witnessed apparitions like someone sitting and waving from the balcony and continuous humming. People working there believe the ghost might be of a motion picture technician, but the technical director denies it. Paranormal investigators have made several expeditions in this historical place.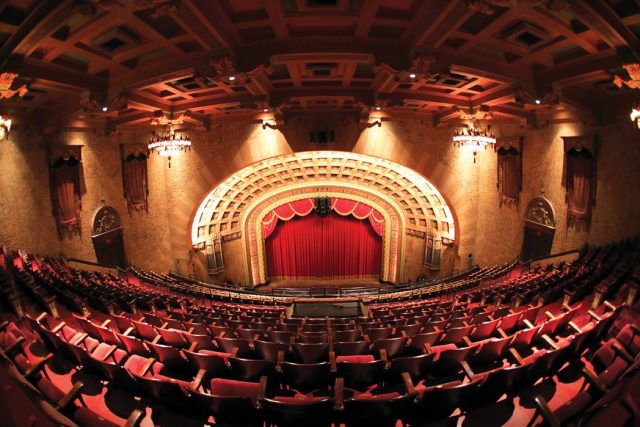 How to Get Here
5. Hamburger Mary's of Orlando
The famous eatery, once a hardware store, is home to a little girl in Victorian attire who is a frequent visitor to this place. The ghost of this girl has never caused any harm to anyone. All she does is tapping on the wall and skipping on the pavement near the bar and grill.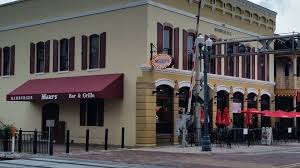 How to Get Here
6. Oak Hammock Park of Port Saint Lucie
Located around 14 miles away from Stuart, this park houses the infamous Devil's tree. The Oak tree is more than 150 years old, and the story started even before the park was built. Two girls namely, Barbara Ann Wilcox and Collette Goodenough were brutally molested, killed, hanged, and subsequently buried by a serial killer, Gerard John Schaefer at the tree. Now, it is believed to be possessed by spirits as many people have heard screaming and demonic chants around the tree. It has been tried to be cut down, multiple times, but all endeavors were ineffective as all cutting tools somehow got ruined during the process.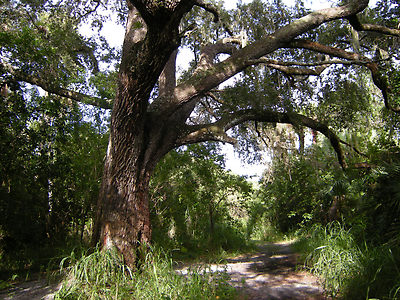 How to Get Here
7. Tampa Theatre of Tampa, Hillsborough County
The prestigious theatre has two ghosts, one of a former projectionist Foster "Fink" Finley and the other of an organ player, Rosa Rio. They refuse to leave the theatre even after their death, because of their love for the place. While Fink is still believed to smoke in the projection booth and the two back rows of the balcony, Rosa still plays the organ whenever she likes.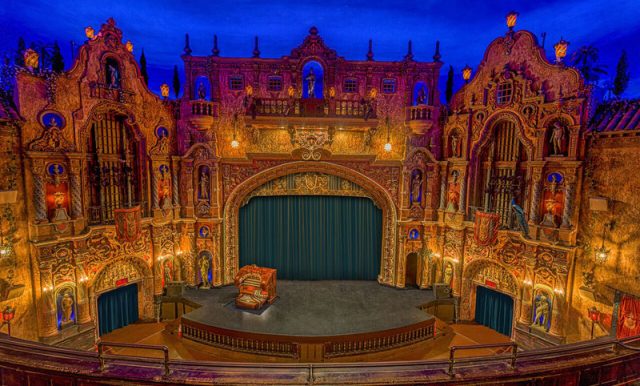 How to Get Here
8. Old City Cemetery of Tallahassee, Florida Panhandle
This spooky place of Northwest Florida will make you believe in ghost stories. The oldest graveyard of the city has the Witch's grave, the ultimate resting spot of Elizabeth "Bessie" Budd-Graham. The 23 years old woman was known as the white witch by local people. Her gravestone is faced towards the west, which is unusual in Christian rituals. Her gravestone exhibits a piece written by Edgar Allen Poe. According to locals, she tricked her husband into marrying her and unlike other frightening witches, she only advocated love. Currently, people who visit here, leave something as a token of love for this witch of love.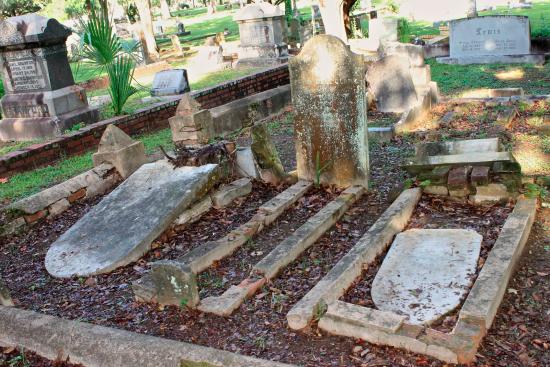 How to Get Here
9. St. Augustine Lighthouse of St. Augustine
The untimely death of two daughters of Mr. Hezekiah Pity, who was in charge of the renovation of the lighthouse, has led to many haunted stories. Two girls laughing together and an apparition of a floating girl, are commonly witnessed by people. Besides these, furniture moving by themselves, a mysterious hand coming out of the front door is other things that people have experienced. Presently, ghost tours are conducted to this magnificent yet haunted lighthouse with 219 spiral stairs.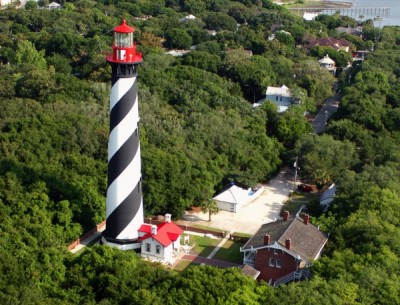 How to Get Here
10. Don Cesar Hotel or the Pink Castle of St. Petersburg
It is the ghost of the founder Mr. Thomas Rowe that is often seen to meet his love interest Lucinda throughout the hall and the hotel. While Mr. Rowe was a student, he met and fell in love with her, but her parents opposed to this match. She died very soon after this and Mr. Rowe kept on believing that she would eventually come to meet him. Now, they both come to this hotel, together with hands in hands. The hotel was also used as a hospital during the Second World War, so having an encounter with some of the deceased soldiers is most likely to happen.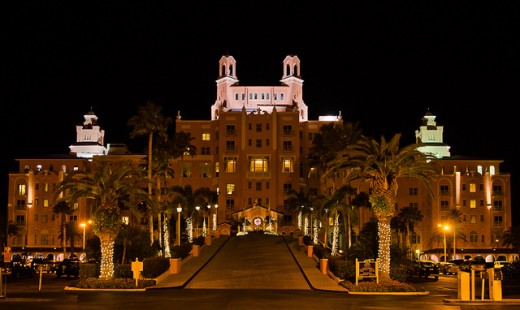 How to Get Here
11. Highland Manor of Apopka
This house, presently used as a wedding venue, is haunted by some unidentified spirits. Dr. Thomas McBride and his wife once owned it. She passed out in that house, and after the demise of Mr. McBride, the house remained unoccupied for seven years. Automatic opening and closing of the door, vague figure appearing in the second floor coupled with strange noises were started to get noticed afterward. The ownership of the house has been changed multiple times.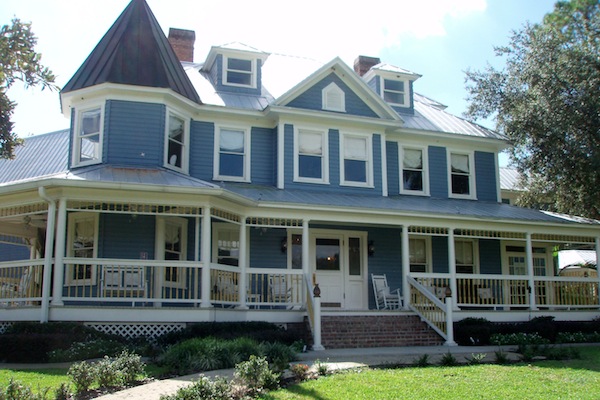 How to Get Here
12. Arcadia Opera House of Arcadia
Sounds of children's laughter and footsteps are common in this museum cum antique shop. People have seen a dark figure appear near the window, blocking all the lights, and a shadowy young girl near the corner window of the second floor. On one event, a sound of a crowd was coming from an empty auditorium. The owner has always felt some kinds of unusual presence in the house.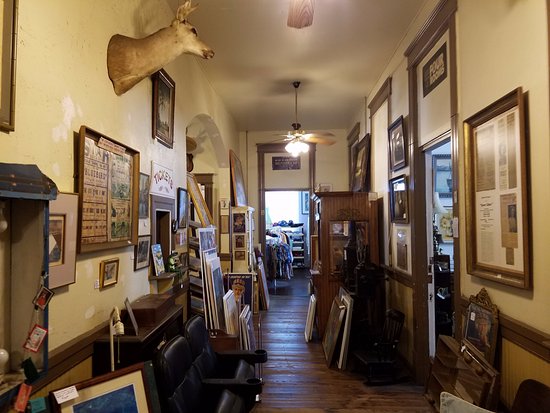 How to Get Here
13. The Good Shepherd Hospice of Auburndale
Once a hospital, now a hospice, this is now haunted by the calm spirit of Marry Morrow. She was a wife of a medical practitioner, working here. Dressed as a vintage woman, the lady roams all over the building. Nothing further has been reported, except workers feel nauseated and dizzy while in the office.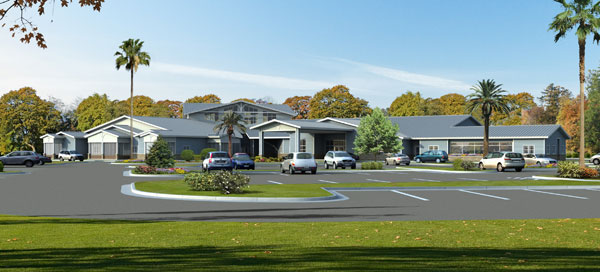 How to Get Here
14. Lake Avenue of Avon Park
It is a ghost of a mailman that roams around the spot where Lake Avenue intersects the Main Street. This sighting is quite common and usually occurs at mornings. Nothing more, but who knows, during your morning walk, you might encounter a fuzzy figure looking for an address.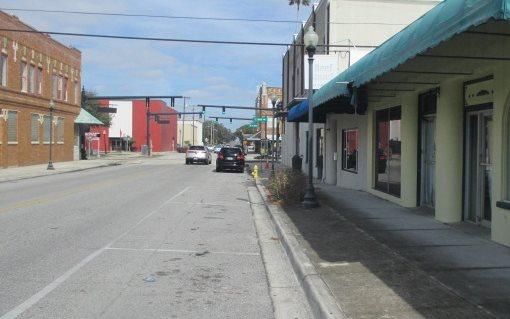 How to Get Here
15. Braden Castle of Bradenton
The ruins of Braden Castle have been a witness to natural as well as man-made calamities. The desolate place is now protected, with tinges of spookiness. The ghosts of the killed native people still haunt the place.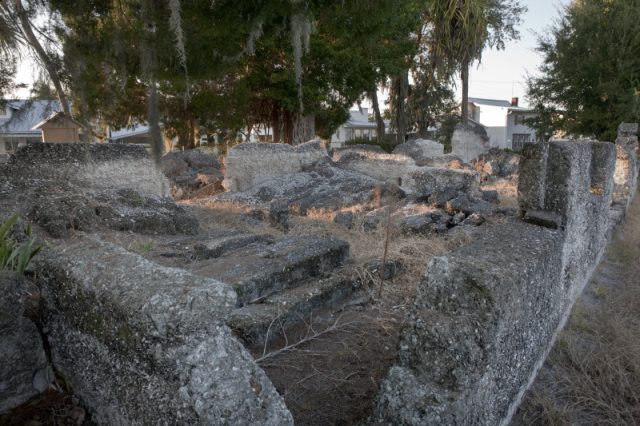 How to Get Here
16. Spring Hill Cemetery of Brooksville, Hernando County
The African American cemetery is also known as the Brookville Civil War cemetery and was founded around 1850. Many people and paranormal investigators have taken pictures of the site only to be surprised by a ghostly figure appearing in the photo, whereas no one else was there at the time of taking the photos. A man from an oak tree is a frequent apparition. Sometimes at night crying of a child is also heard.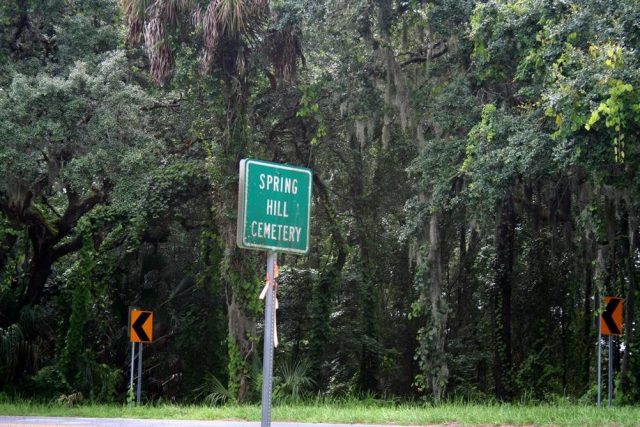 How to Get Here
17. Old Polk County Courthouse of Lakeland, Bartow
8 miles away from Mulberry, the county courthouse was constructed in 1909. Designed with the supreme neoclassical architecture, the place has its fair share of haunted stories. A lady in white is often seen on the second and third floors of the building. Screaming and cold spots are also heard and felt repeatedly by visitors.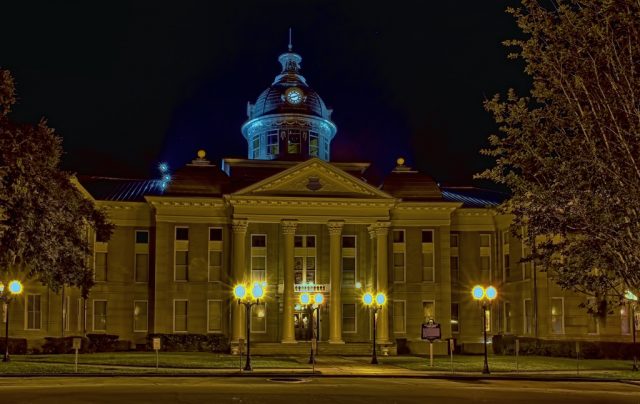 How to Get Here
18. Wait's Mansion Bed and Breakfast of Bonifay
George Orkney Waits, a successful businessman built the house for his residential purpose. The house was successfully passed to his heirs and they too lived without any problem. But it was sold afterward and was transformed into a bed and breakfast. Presently it is empty and available for sale, but the ghostly encounter like strange noises and unusual lights inside the building have ensured the fact that this is a haunted building.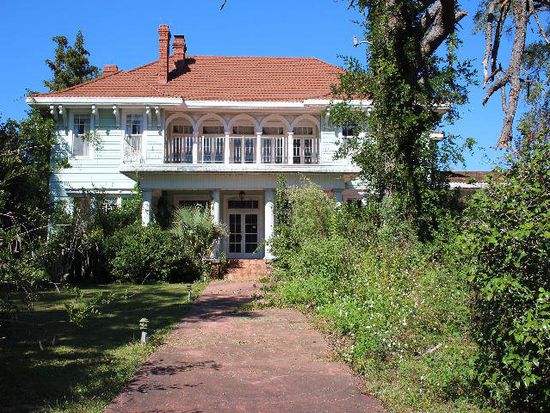 How to Get Here
19. The Plaza Resort and Spa of Daytona Beach
The beautiful resort is home to a spirit that often shows up at the ladies' shower. Also, according to people working here, the resort might be haunted by a man who once died in the room no -1111. Although no unfortunate incidents have been reported so far, these slightly spooky ones are frightening enough for people checking in here.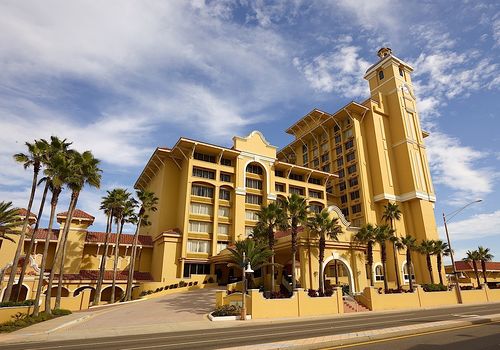 How to Get Here
20. Wiccademous Grave of Fernandina Beach
An ill-fated girl, being accused of witchcraft, was mercilessly executed and buried on the road near the high school of Fernandina. The entire route is now called Wiccademous Grave, and one of the students of the school experienced the ghost of the little girl clad in a dirty dress. Also, while walking on the road, the ground shakes a bit as per locals.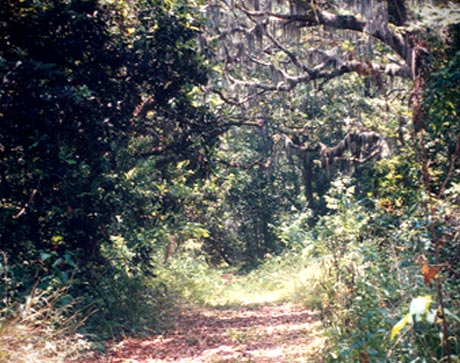 How to Get Here
21. Cocoa Village Playhouse of Cocoa
The famous theatre advocates performing arts by exhibiting entertaining dramas throughout. A few employees have experienced the presence of a dead handyman. He often opens and closes the door and make loud footsteps but has never caused any harm to anyone.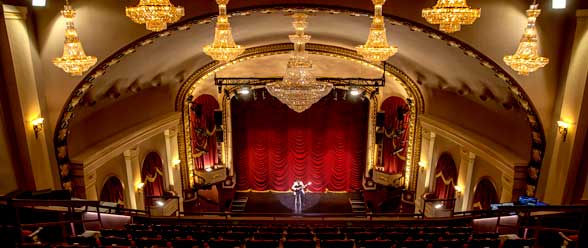 How to Get Here
22. The Capitol Theatre of Clearwater
Also known as Royalty Theater, this one was leased by Taylor family and one person named Bill Taylor got murdered in here. It is believed that the ghost of Bill haunts the place along with a spirit of 10 years old girl who watches the play. Another ghost of a man dressed in a fisherman's hat and a blue coat along with his goatee roams around the hallway.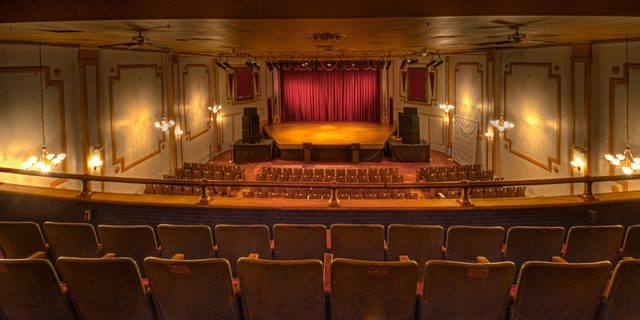 How to Get Here
23. Jameson Inn or Quality Inn of Crestview
Presently known as "Quality Inn" this is a spooky inn with a haunted room, (no 208). A man was once woken up by a headless woman in that very room along with other disturbances. Several people have left the room for some inexplicable incidents of levitation of their luggage, a strange odor and so on. Housekeeping staff here are scared of cleaning the room all by themselves and prefer not to do it alone at all. Another spirit of a man is believed to be stalking the hallway.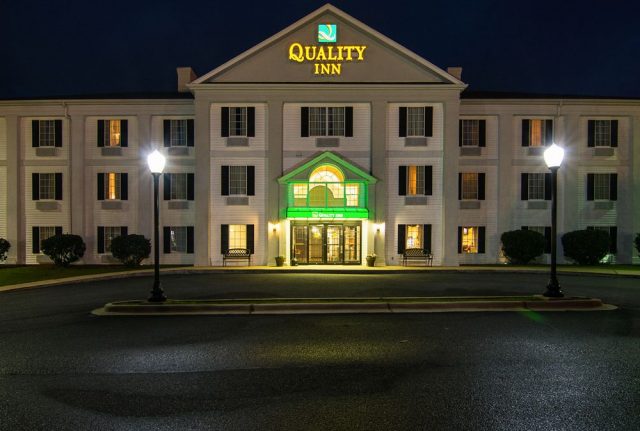 How to Get Here
24. Clewiston Inn of Clewiston
Built in 1926, this inn withstood two hurricanes within the next two years of its construction and was reopened in 1938. While one woman died in her residential room no 225, another room, numbering 118 is said to be possessed by a dead and evil woman. One of the guests has experienced unusual giggles and a terrifying apparition of that woman who kept on haunting her throughout the night.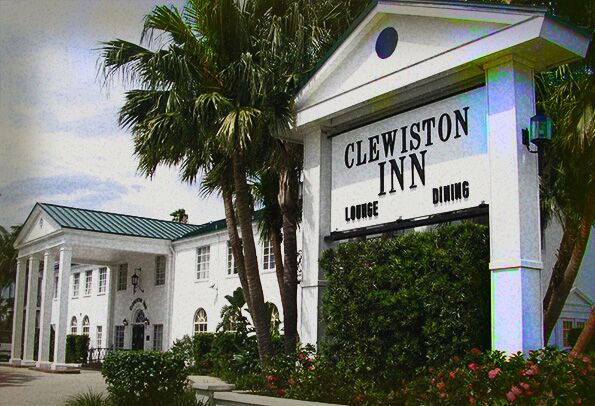 How to Get Here
25. Cassadaga Hotel of Lake Helen
After a long-term resident named Arthur who used to be living in the room no 22 died, guests of this hotel started to feel his presence and experience what he loved to do, like smoking cigars. He is also said to tap on the shoulders of guests. Some tried to click a picture, but only a strange orb got snapped.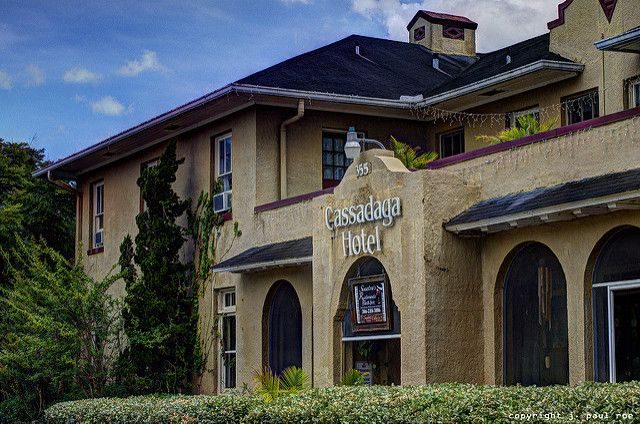 How to Get Here
26. Bellamy Bridge of Marianna, Jackson County
The bridge across the Chipola River is haunted mainly because of a sad incident. The young bride Elizabeth Jane Bellamy who got burned on her wedding day succumbed to her injury and was buried near the river. According to other sources, it was from a fever that she died from, long after her son was born. Her ghost still roams around the bridge, mourning her misfortune. Various ghost tours are operated to make tourists feel the creepy scenario.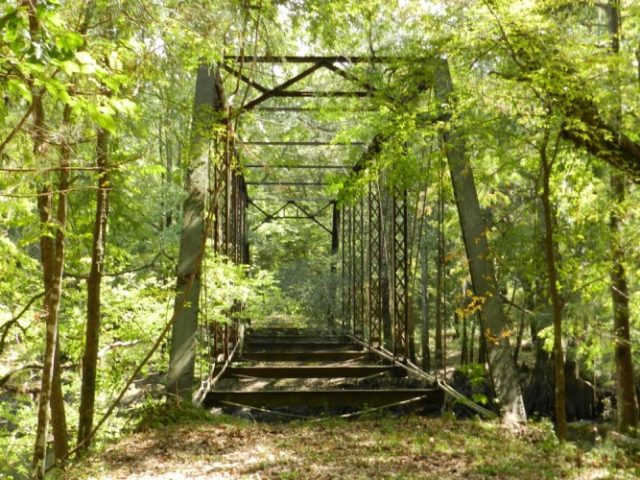 How to Get Here
27. Pine Ridge High School of Deltona
After an accident near the clock tower in the year 1994, the students started to encounter paranormal things. Including the elevator that imparts a creepy vibe, the "ghost bell" that is heard near the clock tower is frightening enough for students. The nearby Osteen Cemetery is held responsible for such haunted things as well.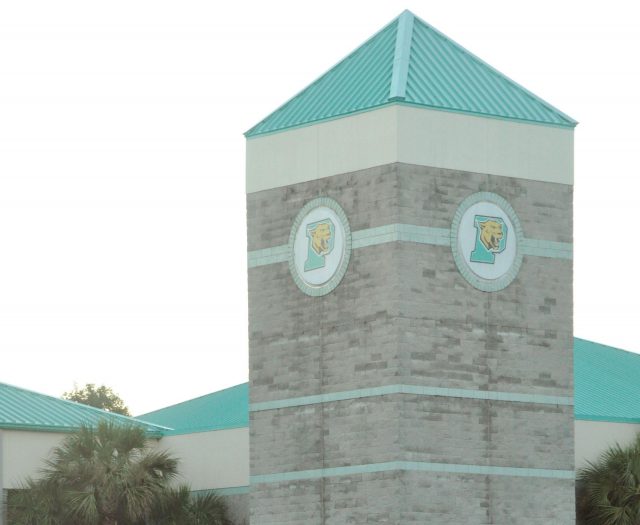 How to Get Here
28. Putnam Hotel of DeLand
Presently closed, this hotel was a murder spot when a guest killed his wife and committed suicide afterward. Their unrequited souls haunt the entire hotel often disturbing other guests with whistling, footsteps and their ghostly appearances. They were highly active on the sixth floor which was not accessible by guests.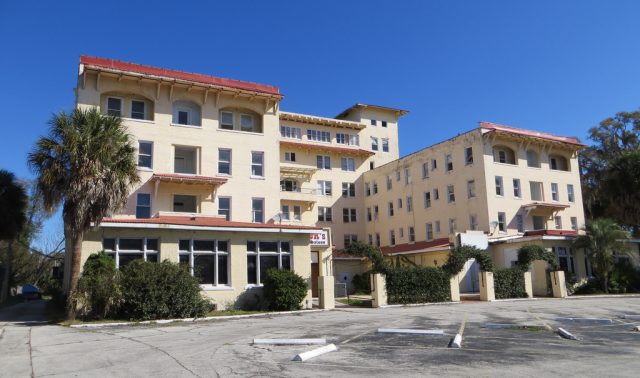 How to Get Here
29. Mafia Mansion of Davie
The abandoned property was believed to be owned by Don Pablo Escobar, a drug dealer although there are sources that deny this claim. He killed some people in this property before he got arrested. The bathroom still had the bloodstains. According to neighbors, the owner was not really a Don, rather an "arm dealer" and it was his daughter who renovated the property only to be gone missing mysteriously.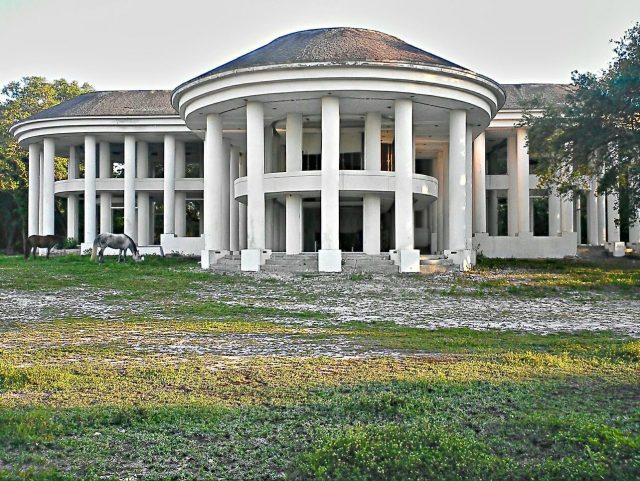 How to Get Here
30. Tiger Trail of Dunnellon
The shooting spot of the famous Hollywood horror flick, "Jeepers Creepers" this road is haunted by ghosts of three children. They were killed at the point where the Tiger Trail intersects the high school road. According to a person, who was driving down the road saw a family of five, two grown-ups and three children, with a hole on eyes and noses standing unfazed.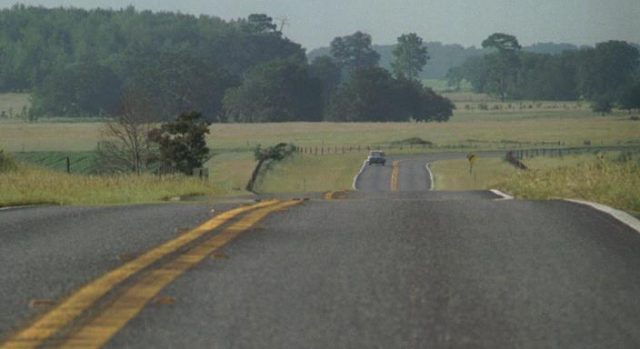 How to Get Here
31. The Boston House of Fort Pierce
Built in 1909, this was a home of William T. Jones and his family. The red-brick home saw tragic deaths of his three children and the house got handed over to other owners. In the third floor, there were some inexplicable paranormal activities, done by a woman's ghost. Also, well-organized things got disarranged on their own, and many more similar interests were frequently experienced by people working there.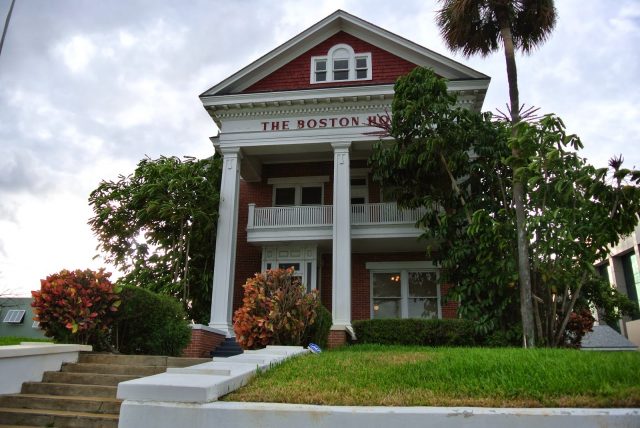 How to Get Here
32. The Hollywood Beach Resort Hotel of Broward
The luxurious hotel also nurtures some mysterious things termed as haunted. An orb like presence and eerie sounds are encountered by a guest here. According to the guest, all these happenings were noticed only on the seventh floor. No other activities have been reported.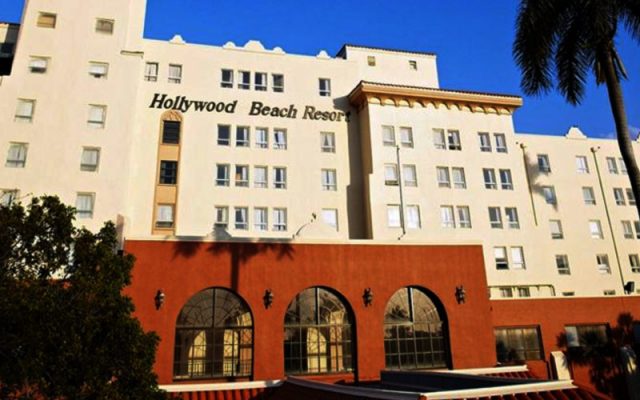 How to Get Here
33. 1900 Building of Melbourne
Used to be the famous "Melbourne Hotel" this is haunted by a little girl Amelia. She still searches for her lost love in the hotel and guests have often felt her presence through her footsteps. Other sources claim to see a spirit of a captain inside the hotel.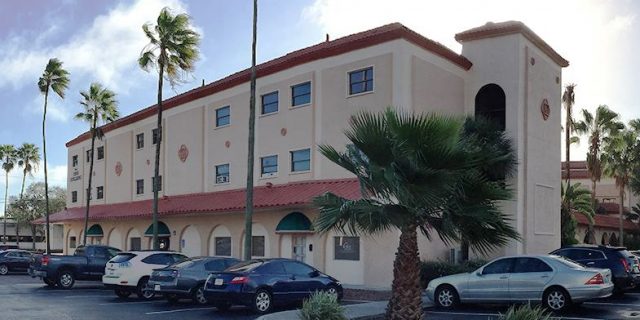 How to Get Here
34. Central Fire Station of Sebring
Present firefighters feel the presence of the chief firefighter Mr. Forrest Howard who was in charge during the 40's and 50's. He doesn't do any harm at all, but the strong smell of his cigars and his appearance in the bunk area is outright spooky.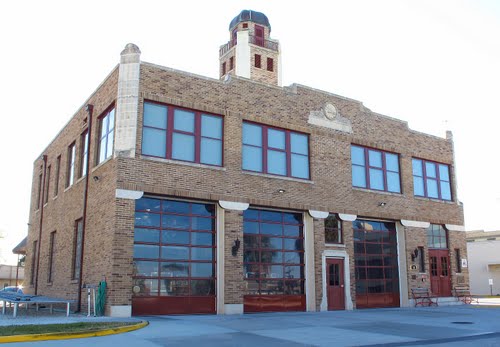 How to Get Here
35. Gilchrist County Jail of Trenton
Various paranormal investigators have carried out their experiments and have encountered strange claustrophobic experiences. Whether or not demonic, the creepy and eerie place certainly deserves to be mentioned as the setting is perfect for all your horror fantasies.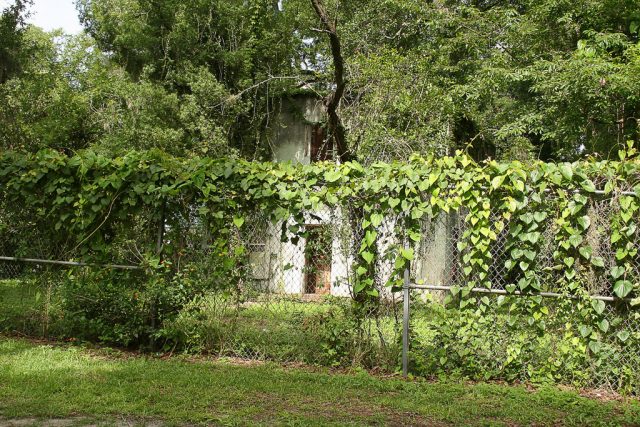 How to Get Here
Since it is not possible to include all in details,  here are some more places where ghost sightings have been observed. Bay Street Theatre of Eustis, King Cromartie House in Fort Lauderdale, Lewis Turner Blvd – Fort Walton Beach in Northern Florida, Sandlin House in Punta Gorda which is 13.5 from the North Port,  Boca Raton Resort & Club, Jupiter Inlet Lighthouse of Jupiter all are equally haunted.