Eerie and haunted places, intertwined with ominous history, are attractive destinations for people interested in paranormal activities. Similarly, haunted houses, whether abandoned or not, with their gloomy façade and cryptic features boast various supernatural stories involving spirits and demons. Countless such places in Maine are believed to be haunted by several unsatisfied and unfortunate souls.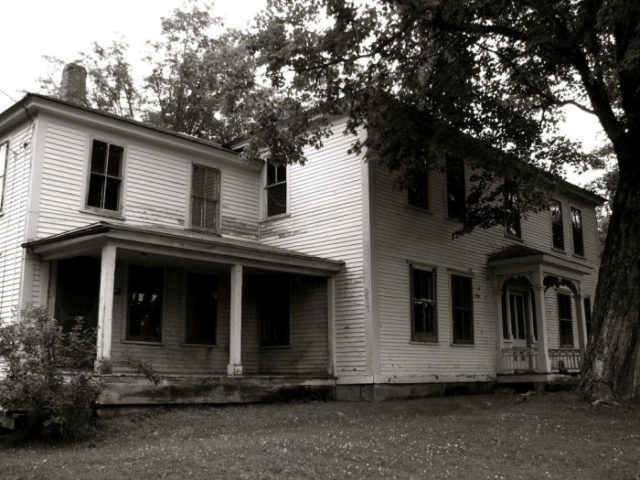 Androscoggin County
1.  Royalsborough Inn at Bagley House, Durham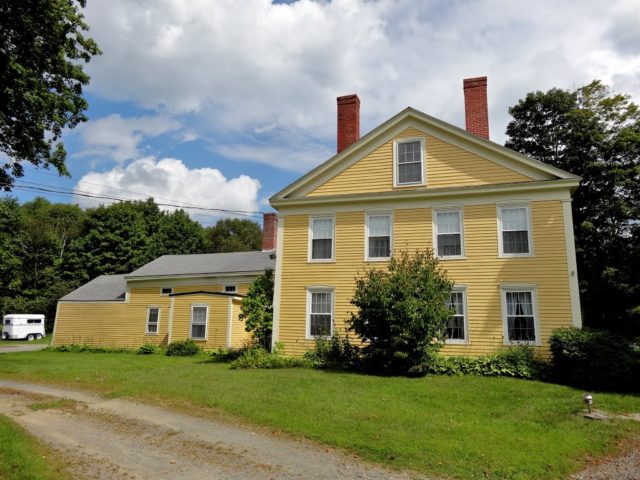 Around 10.6 miles from Yarmouth, this inn is home to the ghost of a former maid. Frequent whispers are heard by guests. Especially male guests have reported being touched by unseen hands. So, won't you give this place a try?
2. Riverside Cemetery, Lewiston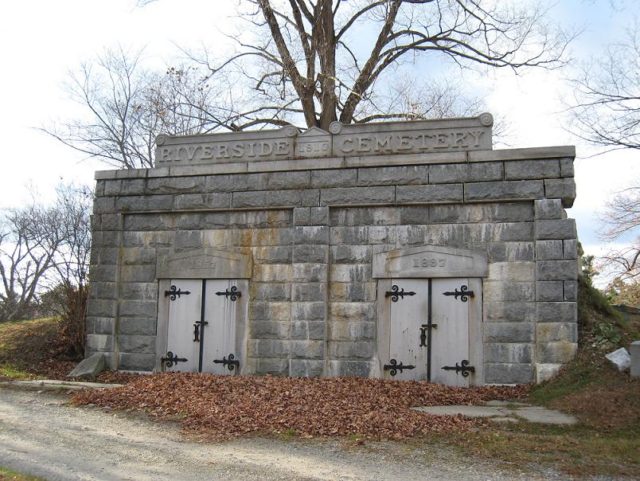 Just like any other cemetery, this one is a quiet place where people have encountered mysterious incidents beyond any explanation. Once, on their way to the Libby Mausoleum, three friends faced a forceful wind restricting their way to go to the cemetery. They were reluctant to leave the spot but had to, as a birch tree suddenly fell exactly where they were standing. Even after leaving the cemetery, they kept on feeling an unusual presence around them for several days.
3.  Auburn Public Library, Auburn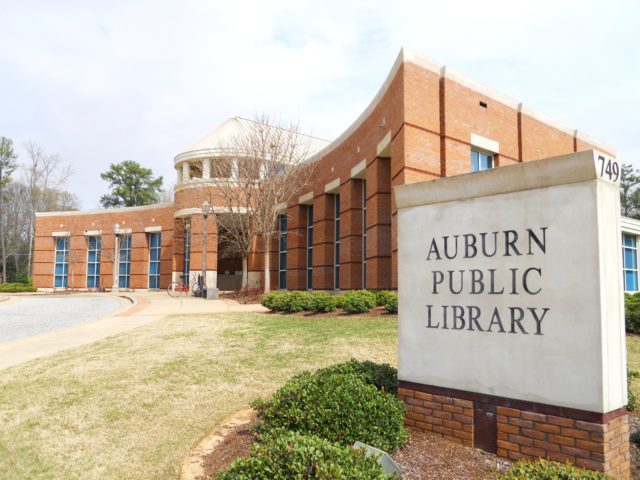 Even this prestigious library has some horror stories in store for you! Not in books, but for real! Some staff revealed that a smiling man inside the building had followed them. They tried to trace him, but all in vain. Sounds spooky, doesn't it?
Aroostook County
4. Haynesville Road, Route 2A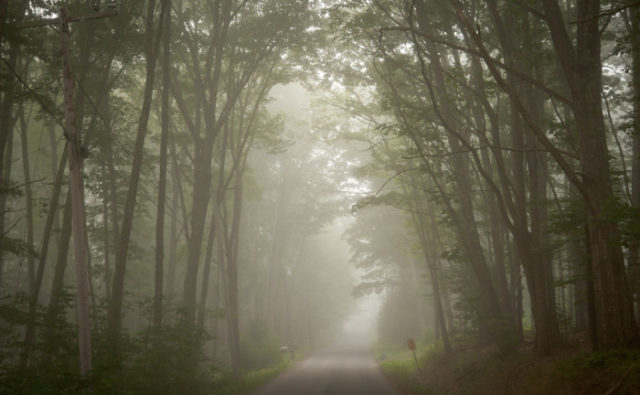 One of the most infamous roads of northern Maine, this particular route, witnessed numerous accidents. People often see a crying woman asking for help to rescue her trapped husband from a car. When they go to help her, she disappears. Similarly, a little girl, who died in a car accident, is often seen on the side of the road. Singer Dick Curless even wrote a song called "A Tombstone Every Mile," describing the horrible history of this road.
Camden County
5. Maiden Cliff Trail, Camden Hills State Park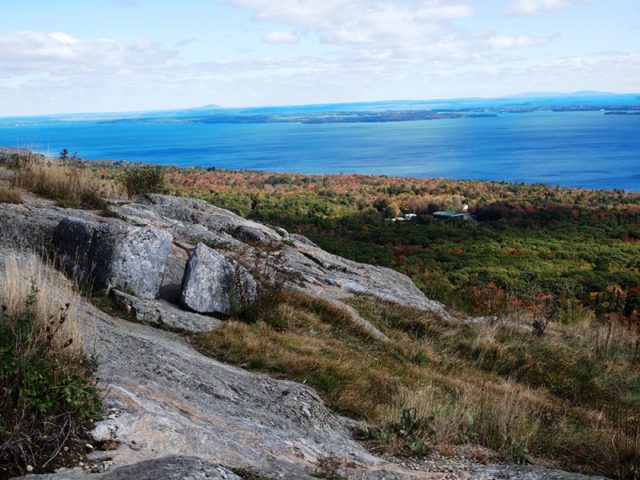 The maiden cliff is haunted by a little girl who died after accidentally falling on the rocky surface. She was trying to chase her windblown hat when the mishap took place. Presently there is a white cross right at the spot. Hikers often hear the mourning of a young child while hiking.
Cumberland County
6.  McLellan-Sweat Mansion, Portland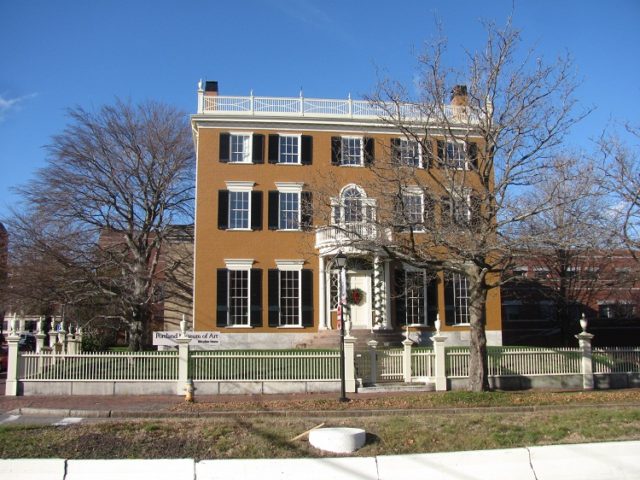 Presently maintained by the Portland Art Museum, this house is an outstanding example of the Federal-style architecture. Initially constructed by Mr. Hugh McLellan in 1801, there have been many residents as a result of the selling and purchasing of the building. Now, as the story goes, this house is haunted by one of its former residents, and frequent apparitions are felt. It is believed that the spirit is disturbed due to the renovation of this building. As this is just six miles away from Scarborough, and 5.3 miles away from Falmouth, so, don't forget to pay a visit.
7.  Beckett's Castle, Cape Elizabeth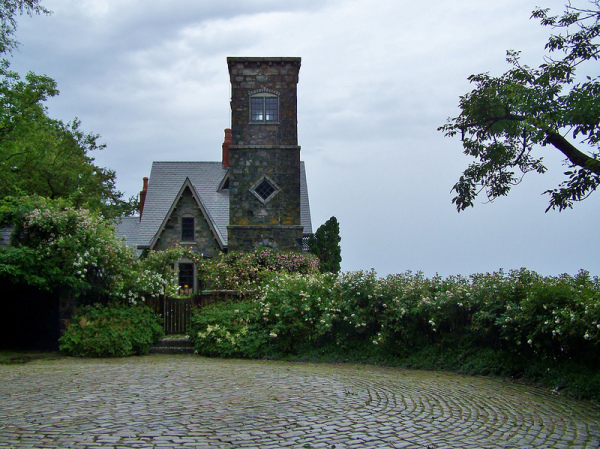 A strikingly beautiful three-story castle, originally owned by poet-publisher Mr. Sylvester Beckett, is another haunted spot that will entice you. The spirit of Mr. Beckett still haunts the place as a blue orb, spreading a cold spot and often pulling bed sheets and blankets. The spirit does not let the entrance door of the tower stay closed, even after it was nailed shut. Presently, this is a private property, restricted for outsiders.
8. Joshua L. Chamberlain Museum, Brunswick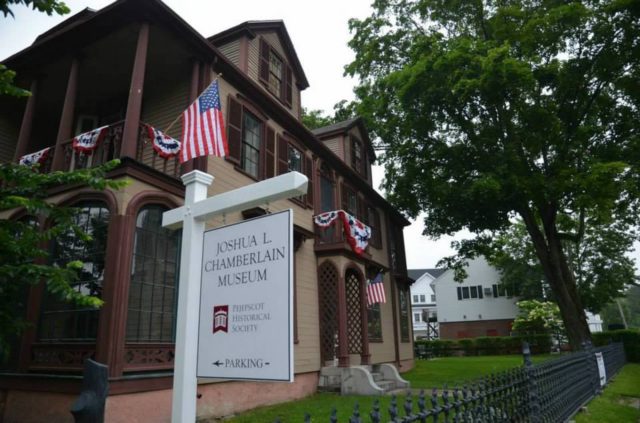 The former house of Joshua. L. Chamberlain, the ex-governor of Maine, and a professor who participated in the American Civil War is a museum exhibiting his belongings like the ceremonial governor's desk and chair, and the boots that he wore during the battle of Gettysburg. It is believed that Mr. Chamberlain and his wife couldn't leave the place even after their death. They still roam around the place, as seen by some tourists. Visitors sometimes feel a strange pain in their hips right where Mr. Chamberlain was shot once.
9.  Jameson Tavern Restaurant, Freeport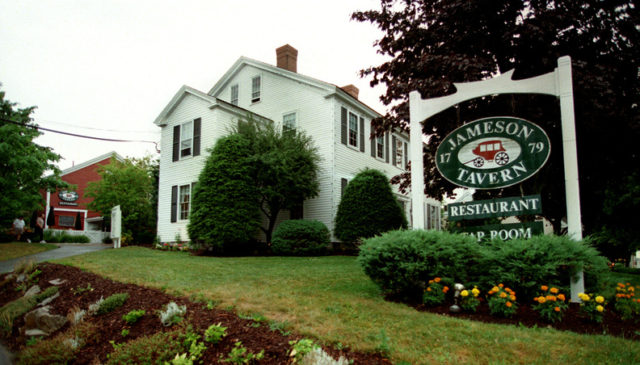 A ghost of a little girl named Emily is frequently seen by guests here. She used to live in part, which is an attic now. She doesn't only show herself to elders but also plays with children visiting the place. People associated with this restaurant think the poor soul might not realize that she has died.
10.  University of Southern Maine, Gorham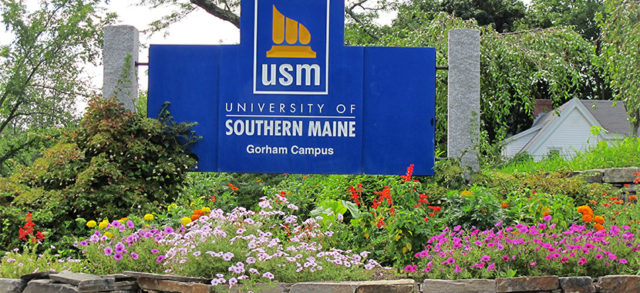 Female ghosts haunt the Robie-Andrews Dorm, situated on the university campus. Students have heard footsteps, seen objects moving on their own, and felt a sudden drop in temperature. It is believed that once, a girl committed suicide after being betrayed by her lover, and now she haunts the hallways of the dorm. Another story suggests that a homesick student met with an accident in the belfry tower of the dorm and died. Her ghost also roams around the old dorm.
11. Southern Maine Community College, Southern Portland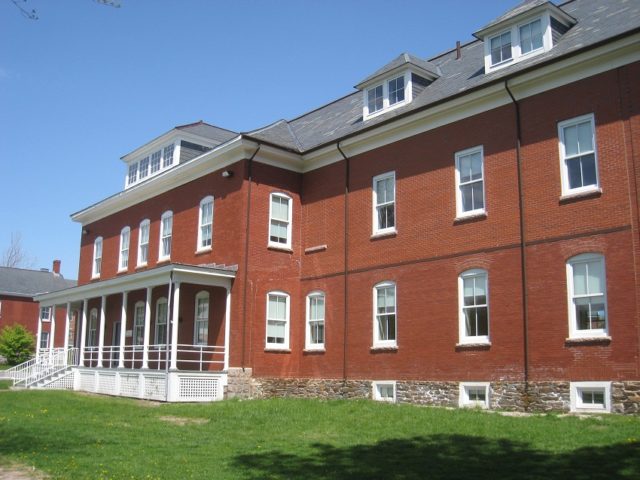 The picturesque campus of this college is spooky as the place used to have a nursing home, a funeral home, and a brothel previously. People often report hearing animal sounds with no animals found nearby. Some even see a mysterious elderly woman and a young boy playing pranks on students living here.
12. Smith-Anderson Cemetery, Windham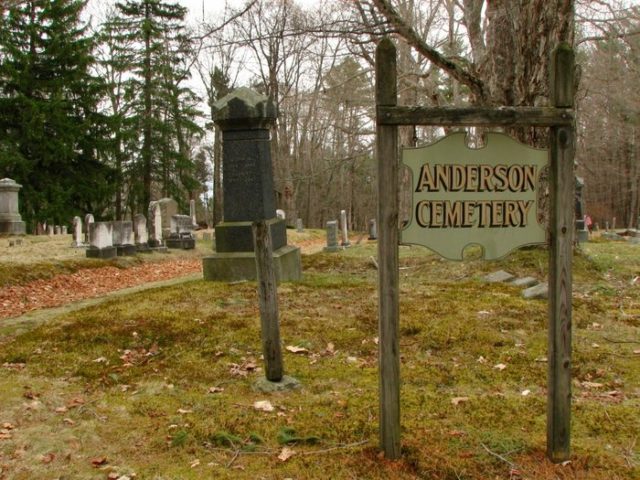 Cemeteries and ghosts go hand-in-hand, don't they? Retaining the tradition, this place is also haunted by spirits. People who park their cars outside the cemetery often find their vehicles changing spots on their own with the doors open.
13. Old Red Church, Oak Hill Road, Standish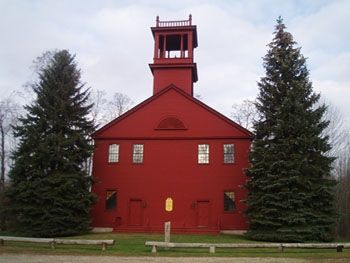 Also known as the "First Parish Meetinghouse", this church is seldom used for religious rituals. People have stated that they heard some voices in empty rooms. Also, the sound of dragging some heavy objects comes from the roof. Some paranormal researchers have examined the place and admitted that there are some spirits present.
Franklin County
14. University of Maine, Farmington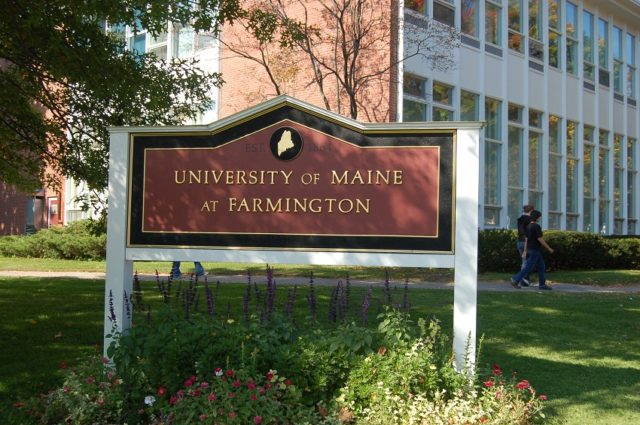 In the mallet hall dorm, there is a playful ghost of a little girl, who keeps on opening and closing the locked doors, moving furniture and stuff of students every now and then. There is a haunted room where a dorm mother hung herself to death, and nobody can still live there. The auditorium of this university is another place to witness a soul of the deceased opera singer Lillian Nordica, who still sings in that very place. If this is not spooky, then what is?
Hancock County
15. Cursed Tomb of Colonel Buck, Buck Cemetery, Bucksport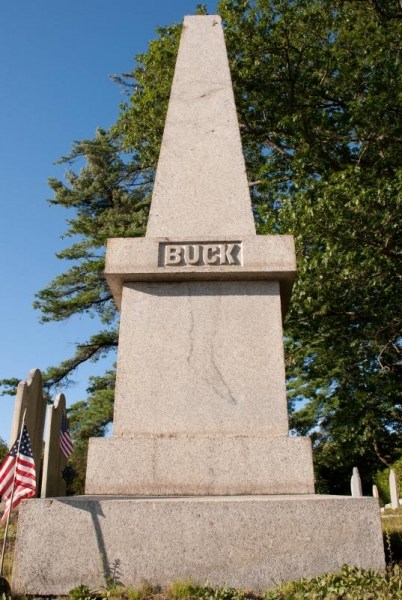 The tomb of Colonel Buck, who founded Bucksport, displays a strange stain on it resembling a woman's foot. According to locals, Buck burned a woman considering her as a witch and received a curse that his tomb would bear the sign of this atrocity. This tomb is actually a monument dedicated to Buck and is regarded as the bad luck even today by locals.
16. Coach Stop Inn Bed and Breakfast, Bar Harbor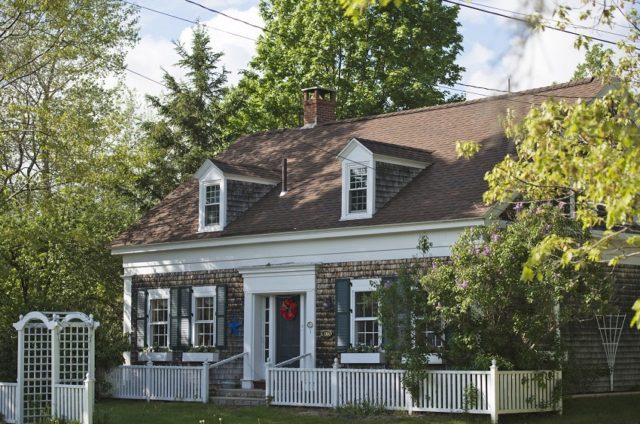 Located in the down east of Maine, this inn was initially a coach stop (hence the name) and is believed to have a spirit named Abbe. Guests have experienced inexplicable incidents like automatic locking of unlocked doors, flickering lights with children's voices. There is a room called the Abbe room, and that is where most of the strange things happen.
Knox County
17. LimeRock Inn, Rockland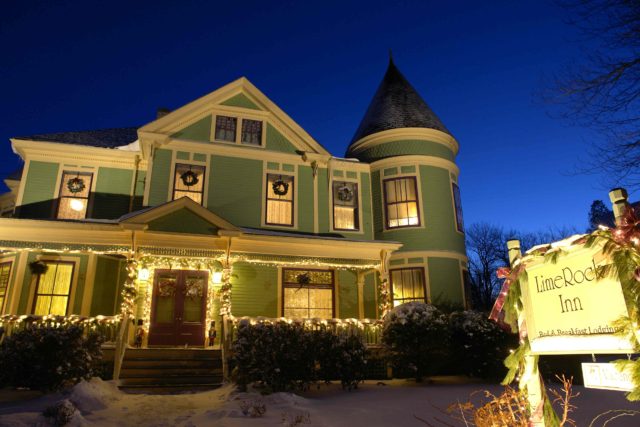 The original owner and resident of what is now known as LimeRock inn was Dr. Lawry. The inn is frequently visited by the spirits of his patients, who have been seen waiting in the parlor. Amidst all, the staircase seems to be the center of activities of these spirits.
Kennebec County
18. Kennebec Arsenal, Augusta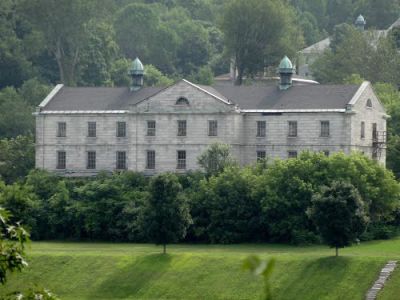 Originally built as an arsenal, it was transformed into a mental asylum where patients underwent brutal treatments. Those who had died in the process were buried in the adjacent field in unmarked graves. As the locals say, the building is still occupied by those unfortunate souls, reverberating their moaning at night.
19. Oak Grove-Coburn School, Vassalboro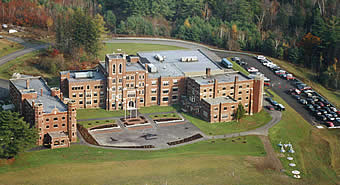 Some ghostly figures are observed especially on the rooftop of the building, sometimes lights keep on flickering mysteriously. Although no major ghost sighting is reported, still this place never fails to amuse people with its interesting stories.
20. Mt. St Joseph Nursing Home, Waterville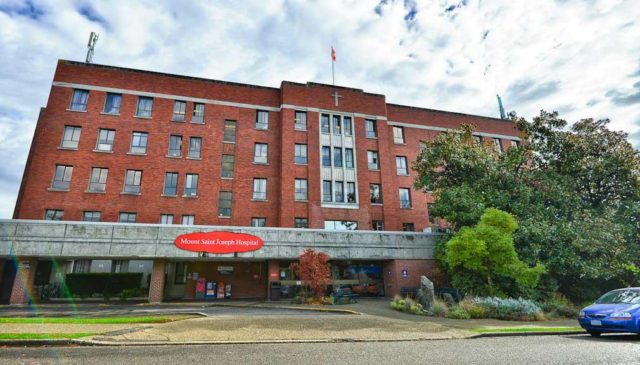 A former children's hospital, this is presently a rehabilitation center and a nursing home. People have reported seeing a little girl in a purple dress, particularly in one room. Also, the laughter and voices of children are heard across the hall.
Lincoln County
21. The Opera House, Boothbay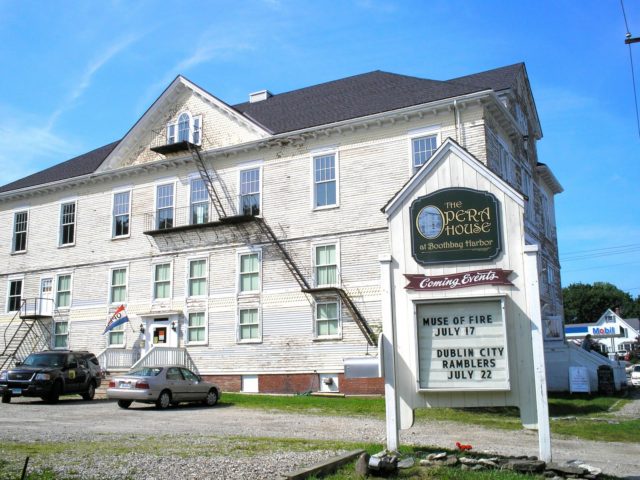 Originally the building was a residence of Knights of Pythias, then it became a government office and a theater, respectively. It is said that the ghost of this Opera House is the former musician Earl Cliff. There is a mysterious piano that can play on its own. Also, the haunted happenings take place in a particular room on the second floor.
22. Governor Smith House, Wiscasset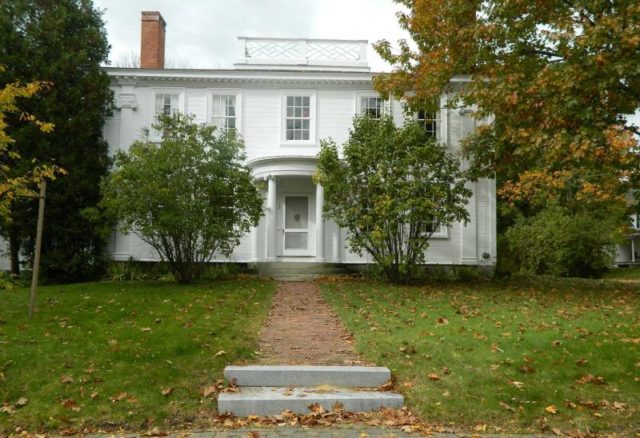 The house of the 10th governor of Maine Samuel E. Smith has been haunted by spirits of a Penobscot Indian, an old woman, and a dog. Many people have seen the old woman rocking in a chair or waving from a window. This is not new, although, as during the last leg of 1800, people used to avoid the side of the road the house was built in.
Oxford County
23. The Chapman Inn, Bethel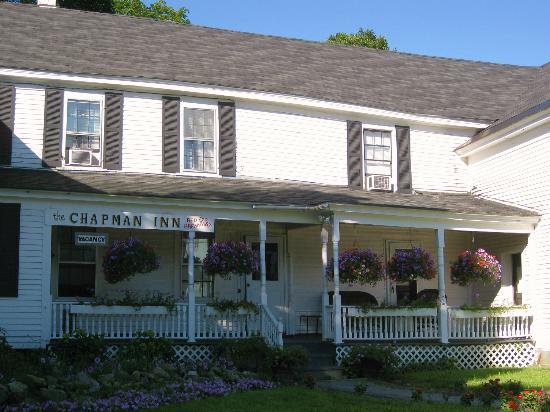 Once a home of Mr. William Chapman, a connoisseur of music, "The Chapman Inn" is a famous three-star hotel providing hospitality to guests. But there is more than what meets the eyes as guests often feel a strange presence around them. It is believed that this hotel is haunted by Mr. Chapman's illegitimate daughter Abigail, who died at the age of 16, and her nanny.
24. The Admiral Peary Inn, Fryeburg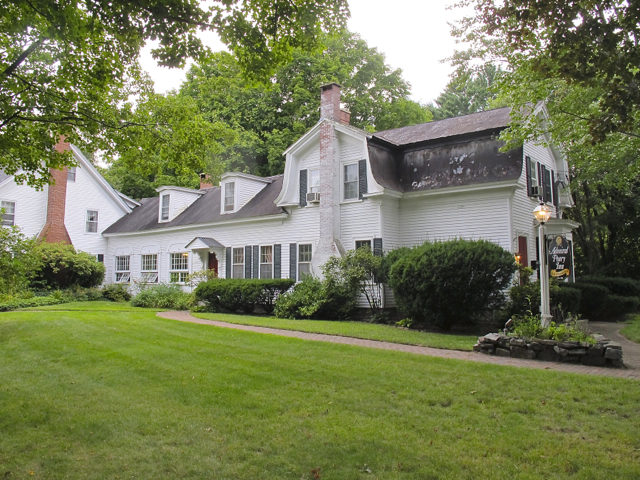 The peaceful inn has a ghost of a little girl named Annabelle. She has rarely been seen, and why she resides here is still unknown. According to a paranormal research team, they have captured some strange photos indicating a possibility of an otherworldly entity there.
Penobscot County
25. Brownville Road, Millinocket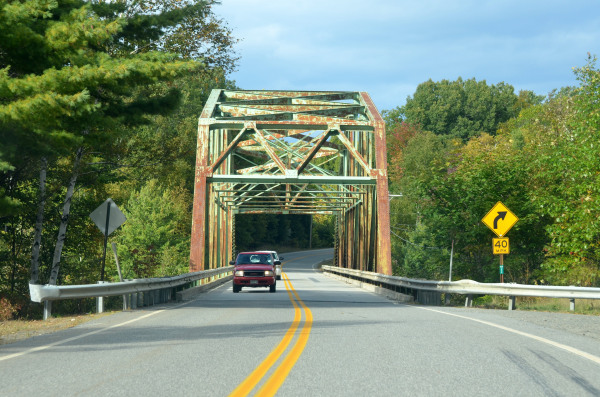 An apparition of a young woman, dressed in a wedding gown and crying out for help, is a common thing that people notice while driving through the route. According to locals, this woman and her husband met with an accident on this road. The husband died instantly, but the woman came out of the car, waiting to be rescued. But while waiting, she froze to death, and that is why her soul still remains on the same spot.
26. University of Maine, Orono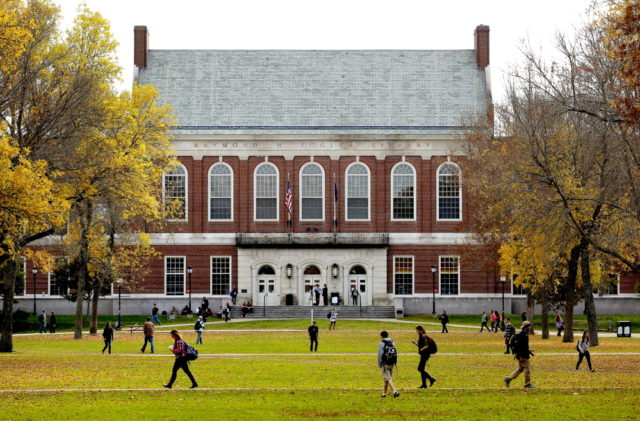 The Beta Theta Pi House has an advisor suit which is inhabited by a spirit. Those who saw or instead felt it describe it as a frightening one. Another female ghost named Evelyn is also there in the dorm mother's room. She walks in the attic and disturbs people by making the bathroom lights flicker.
27. Mount Hope Cemetery, Bangor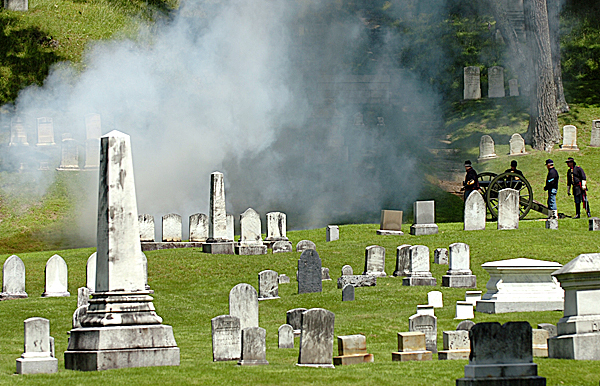 Once featured in the famous horror movie "Pet Sematary" by Stephen King, this cemetery still draws the attention of people for being haunted. The vast area has more than 30,000 graves along with assorted memorials and mausoleums. Visitors have seen shadowy figures several times in this cemetery.
Somerset County
28. Strand Cinema, Skowhegan, Central Main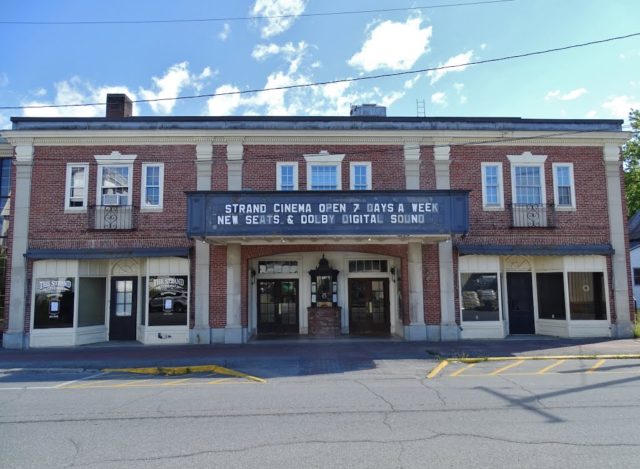 Built in 1929, this movie theater is home to a woman ghost who used to live here. Amidst various strange occurrences, automatic unplugging of power tools, smudging paints on the walls, mysterious handprints on the screen, weird sounds from the basements, and balconies are commonly seen and heard.
Waldo County
29. Carriage House Inn, Searsport

One of the most favorite destinations of paranormal investigators, the inn has been a part of various TV shows dealing with ghosts and spirits. Amongst all strange occurrences, a strong smell of cigar and a melodious tone are common ones felt by the staff and guests of the inn. People have also had a feeling of being followed by something or someone.
30. Fort Knox, Prospect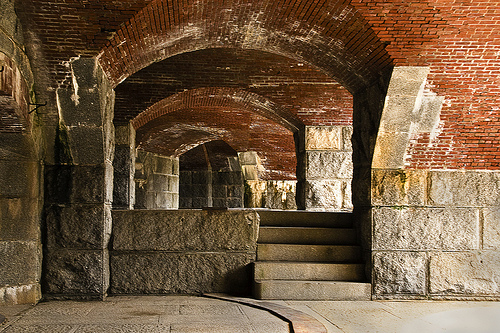 Situated on the bank of Penobscot River, this fort is a home to ghosts of soldiers who were stationed here for several years. Visitors have revealed that they felt the presence of spirits, especially in the hallways and tunnels. The ghost of Sergeant Leopold Hegvi was once seen walking across the corridor by a tour guide. Intrigued by these incidents, the crew of the famous TV show Ghost Hunters investigated the place and confirmed that the fort is haunted.
York County
31. The Kennebunk Inn, Kennebunk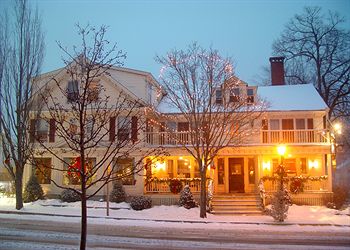 The beautiful inn has its share of spookiness, too, as two spirits of former clerks of this inn are believed to be roaming within the walls. They had a secure attachment with this inn and were dedicated to their job that even after their death, they are seen performing their duties. Although they haven't caused any harm to anyone, guests have reported hearing unexplainable sounds at night.
32. The Old Notre Dame Hospital, Biddeford
This hospital was functional until 2005 and has been abandoned since. Various paranormal investigators explored the place and gave people insights about what the interior look like. Although not haunted in that sense, still the creepy exterior never fails to attract people. So, if you have an imaginative mind, feel free to visit the site from the outside and have a quick tour to the past. The entrance is restricted by the Biddeford Police Department.
33. Captain Lord Mansion, Kennebunkport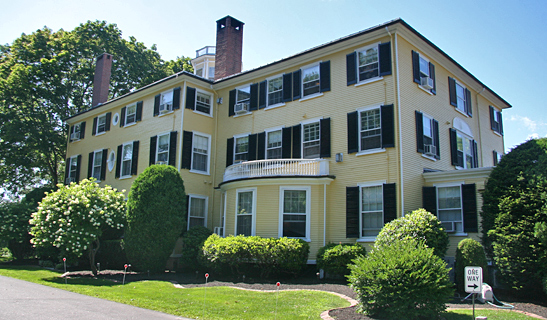 Presently a popular bread and breakfast, this mansion was built in 1814 by Mr. Nathaniel Lord, who died soon after the completion of the building. It is believed that the ghost of his wife roams around the spiral staircase and bedrooms in a white gown.
34. Ogunquit Playhouse, Ogunquit, Southern Maine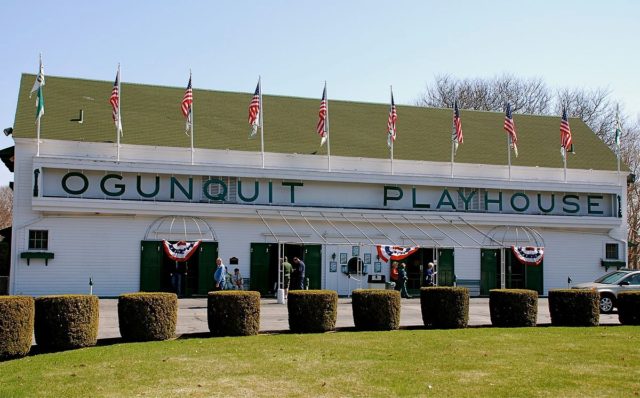 A famous playhouse, presenting successful shows back to back is said to be haunted by some war soldiers as they keep on showing up from time to time. But, neither the authority nor the audience is bothered by them.
35. Parsonsfield Seminary, Parsonsfield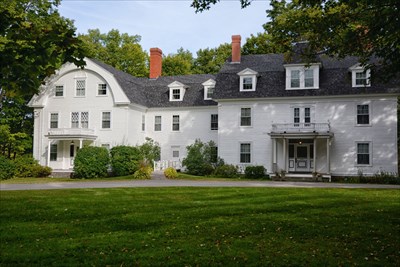 Commonly known as the North Parsonsfield Seminary, this was originally a Baptist school. Presently it is maintained by a non-profit organization and used as a wedding or other ceremonial venue. But the horror essence is also here as frequent voices are heard. People feel a push while using stairs, and the third floor is said to be the most haunted zone.
The Gulf of Maine
36. Wood Island Lighthouse, Saco Bay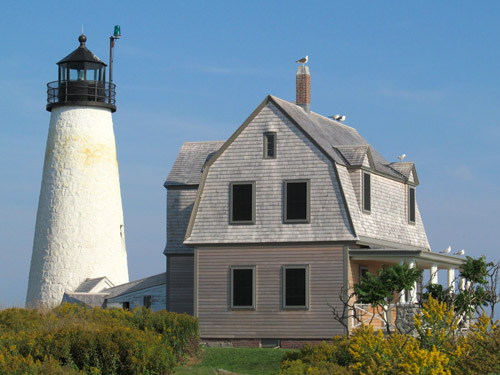 Ever since a local fisherman Howard Hobbs committed suicide after he had shot his landlord Mr. Fred Milliken on this island in 1896, the place has become famous for being preoccupied with ghosts. Former keepers of the lighthouse claim that they used to hear a piercing sound of a gunshot followed by moaning. Some even saw mysterious shadows in that place. Later on, in 1972, an automated light was installed for the safety of keepers.
All the above- mentioned places give a perfect testimony to the fact that Maine is indeed a spooky place to visit. Did you have goosebumps while reading about these places? Then set out on a journey to quench the thirst of your soul.