Oregon has plenty of natural hot springs, and some of them are well maintained. Many resorts have been built centering some of the state's hot springs while some hot springs are absolutely in the basic state (without any modern amenities), and those can be accessed for free.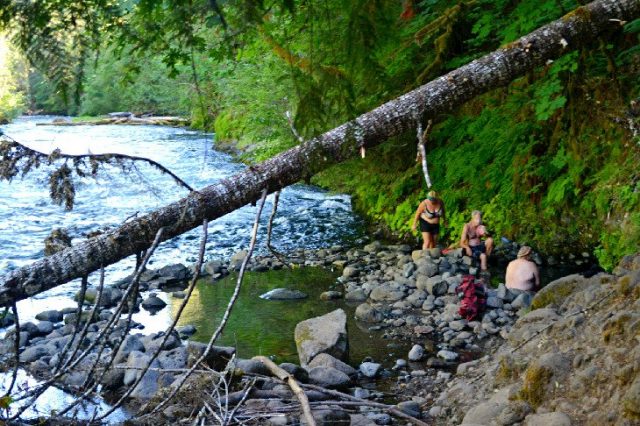 1. Bagby Hot Springs, Clackamas County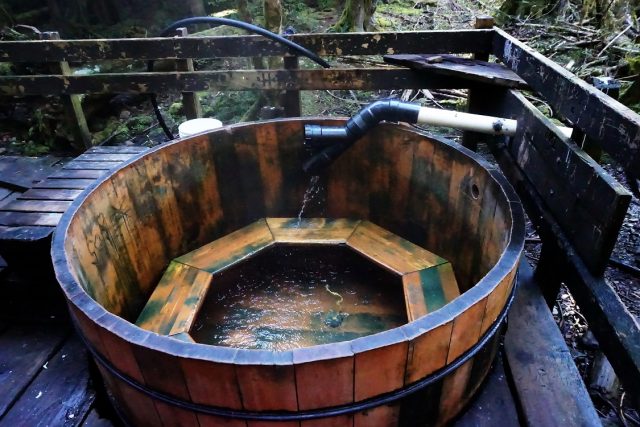 The most renowned hot springs of the state, this is located close in Mount Hood National Forest near Estacada. It was discovered by Jim Bagby in 1833 and named after him to honor his discovery. There are Upper Deck, Private Deck, and Public Deck, all containing multiple hollow tubs that get filled with the water of hot springs. Some have whiskey barrel-type tubs, while others are tree log types of tubs. This clothing-optional hot springs park has its fair share of rules when it comes to nudity around the decks are concerned. Trekking through roads, guarded by cedar and fir, is necessary to reach the destination. There is Bagby Campgrounds nearby where an overnight stay is allowed.
Contact Here
2. Breitenbush Hot Springs Retreat and Conference Center, Marion County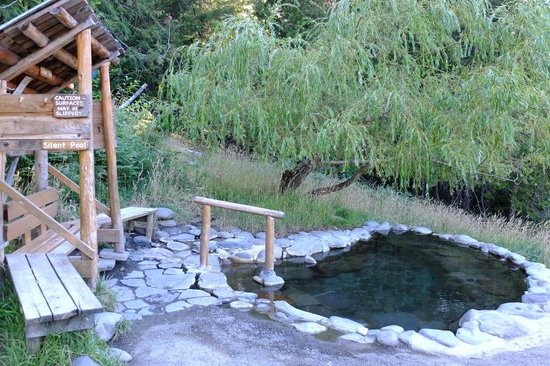 A part of Mount Hood National Park, this one is situated in Detroit and close to Portland. Maintained by Breitenbush Community, there are three pools where you can rejuvenate. These three pools, with 101°F, 105°F, and 108°F of temperatures, are good for rejuvenating your soul. As the name suggest, it is also a conference center, along with that, there are lodging facilities, highlighted with sauna and spa, dining services and an exciting labyrinth. There is also a free campground, Breitenbush Lake Campground, where enthusiasts can opt for overnight accommodation.
Contact Here
3. Summer Lake Hot Springs, Lake County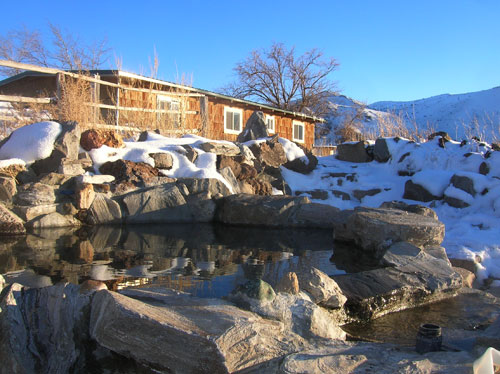 The privately-owned hot springs is also a famous camping site, featuring guesthouses and warm cabins. There are both outdoor and indoor pools, and the latter is inside a rustic barn. The temperature of the water ranges from 108°F to 118°F. This spot, as close to Bend, is a secluded place where the couple can go for a special time to spend together. Online reservation is also applicable for booking the service beforehand.
Contact Here
4. Crystal Crane Hot Springs, Harney County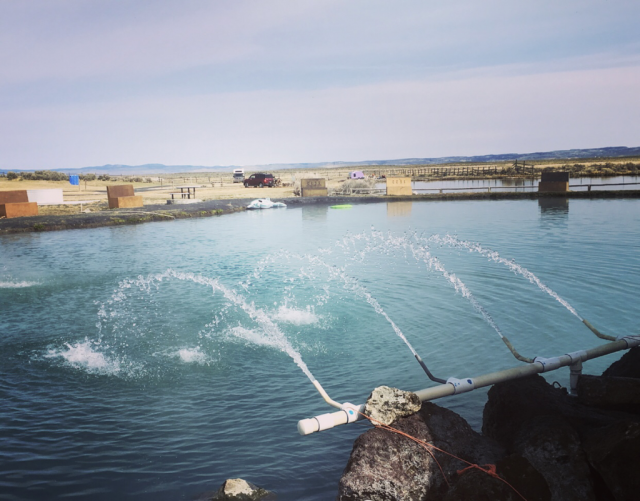 Gracing Southeastern Oregon, the desert zone, this place offers to warn geothermal water for the refreshment of your soul and body. With temperatures like 99°F- 101°F, the mineral-enriched water is known to soothe people with arthritis, painful joints, skin swelling, eczema, psoriasis, and so many other conditions. Like other hot springs, the water of this place also contains potassium, sodium, magnesium, and calcium. You can either soak yourself in the warm pond that is outside or in the tub that is an inside pool. Prior booking or checking for the availability is advisable.
Contact Here                                                                            
5. Bigelow or Deer Creek Hot Springs, Lane County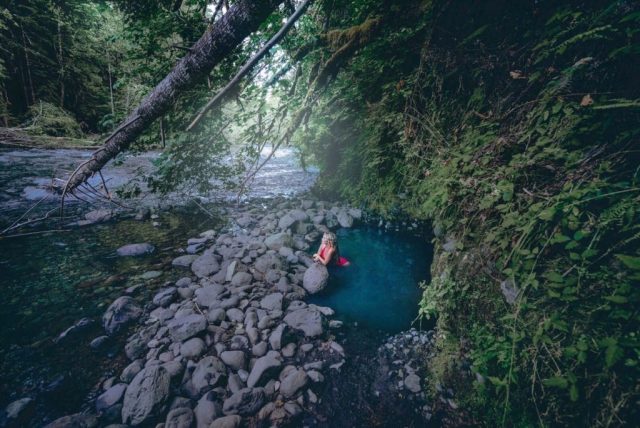 Beautifully located inside a cave of Willamette National Forest, the hot spring destination is a primitive one, and anyone can go there without having to pay for soaking into the water. The free hot spring site is outside one of Oregon's prominent towns, Eugene. No rules, no fees, and absolutely no time limits for this site, so people cannot resist the tranquility of the place. The usual temperatures of the water stay in a range of 102°F-104°F. The serene hot springs, close to Mc McKenzie River is mostly visited during the summer and fall, as in winter, the water becomes too chilly to start with.
6. Umpqua Hot Spring, Douglas County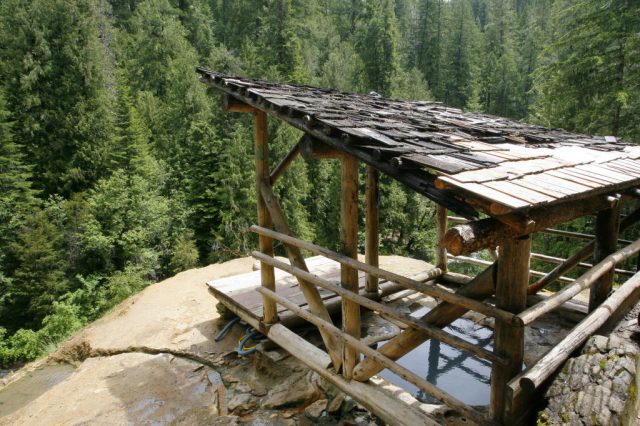 The clothing-optional hot spring is a part of Umpqua National Forest, in central Oregon. The iconic cascade feature hot springs are synonymous with the site and there are three steps or layers. The pool at the top most level is covered with artwork clad wooden shelter. Each of these layers has different temperatures. This is a day-use hot spring area with the Toketee Campground nearby (within 4 miles) for those who would like to stay for camping.
7. Terwilliger or Cougar Hot Springs, Lane County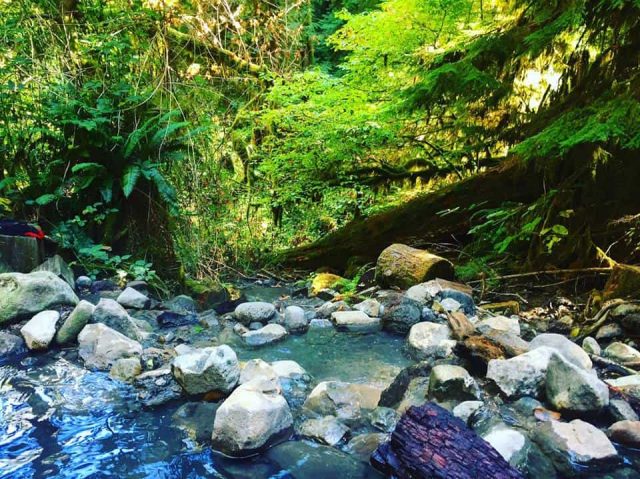 The natural hot springs destination happens to be a part of Willamette National Forest. Close to the parking lot of Cougar reservoir, there are 5-6 tiered pools originated at a cave. The geothermal water flows from the cave and runs towards the McKenzie River, enriching those pools along the way. You have to hike through the trail leading up to these pools. There is a camping ground as well in case you need to stay and soak into the beauty of the place as well. Cougar Crossing Campground is available for that purpose.
Contact Here
8. Belknap Hot Springs, Lane County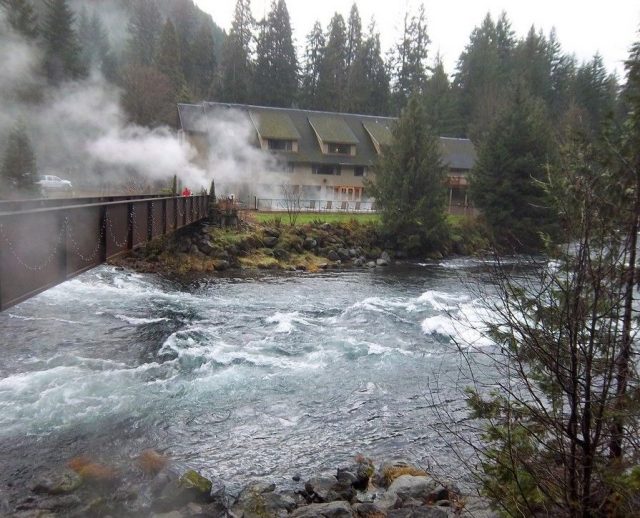 This pet-friendly resort is mainly famous for its 2 hot springs situated within its premises. It was built in 1870 to help people relax in the geothermal pools, the place became a regular and obvious choice for stagecoach travelers. There is a rule for using the two pools as only overnight guests have access to its 2 pools, while day-use people can only use the lower pool. The temperature range of these two pools is 185°F-195°F. The picturesque lodge is beautifully nestled in the banks of McKenzie River, so the greenery all around is truly soothing for the mind. There is also a campground where tent and RV camping both are allowed.
Contact Here
9. Alvord Hot Springs, Harney County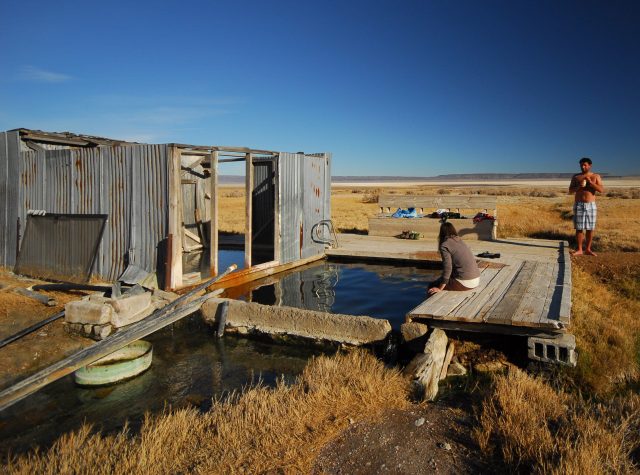 Located in the private land, Alvord Ranch, there are hot springs that are usually 100°F-120°F hot. This rustic get-up of the place makes it's an old-world option, but that is what the theme of the site is. The surrounding has an absolute solitude that visitors can enjoy overnight if they camp or stay in the car overnight with some extra charges. Resting room and changing compartments are there. The desert-like ambiance of the foothills of the Steens Mountains gives one an uninterrupted view of the whole place.
Contact Here
10. Jackson Wellsprings, Jackson County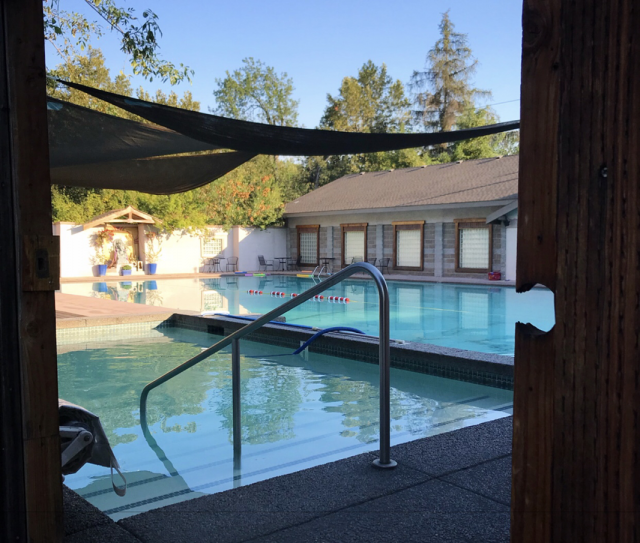 The private lodge in Ashland is studded with geothermal swimming pools, which are the main attraction. There are sauna and spa services to enhance your experience even more. There are single and double both kinds of Jacuzzi tubs where guests can decide their desired temperatures. There are specific days of a week when people can soak into the water in their birthday suit as those certain days are declared as clothing-optional days. The site also offers teepee, tent, and even car camping.
Contact Here
11. Ritter Hot Springs, Grant County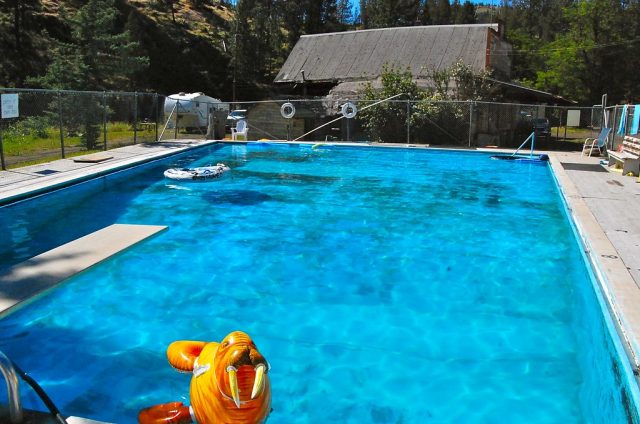 Contact Here
Soaking into this hot spring pools comes with accommodation services that tourists will love. Located in the northeast of the state, this destination is at Long Creek. The rustic set-up of the place enthralls all visitors. However, there are hot tubs and pools for your convenience. Minimum charges are levied, and alcohol is prohibited in the zone. You can also opt for camping if you wish as there are required facilities.
12. Hart Mountain National Antelope Refuge Visitor Center, Lake County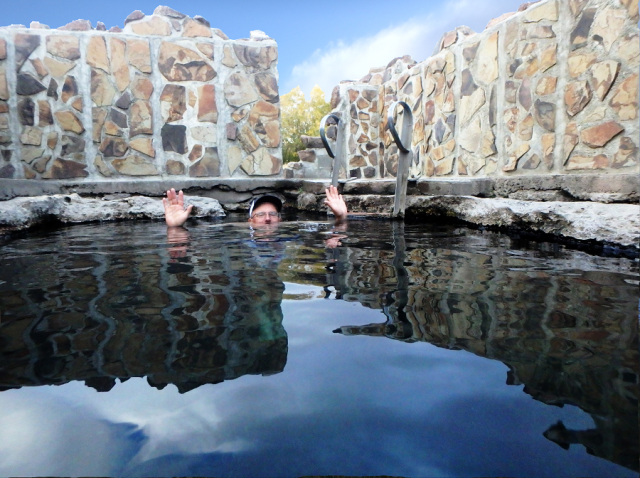 Situated in Lakeview, this area has a primitive geothermal pool. It is mostly known for being a part of a national sanctuary for antelopes in the Hart Mountain of the south central of the state.  There are campgrounds as well where you can take your pet to but on a leash. At a stretch, you can stay for a maximum of 14 days.
Contact Here
There are many more hot springs along with RV and tent campgrounds, like the ones in La Grande, along with McCredie Hot Spring, which is primitive and completely natural, (a few miles from Oakridge) as this is a part of Willamette National Park.  Fisher hot springs are another example of a secluded place and a part of Crump Geyser Geothermal zone. Cove Hot Springs Pool is also close to La Grande (16 km) and is located in Grande Ronde Valley that you may choose for your next soaking experience. Hunters Hot Springs is close to Lakeview, and Mickey Springs near Steens Mountain are also enchanting options.
But these are the best from the lot, including both private and natural, these places will give you what you exactly need. Driveaway the stress and enjoy the natural water therapy in the beautiful state of Oregon.