Food carts initially began springing up around town to serve workers during their long days at work, searching for affordable yet fulfilling eats to go, yet this being Portland, they've now turned into a citywide vehicle for inventive and creative kitcheneers to dole out their locavore-accommodating mayo. The city's carts are bunched in units around town, and on the off chance that you've got a paunch and heaps of one-dollar bills; you can turn into an expert cart jumper! Here are a few picks you ought to visit.
1. Carte Blanche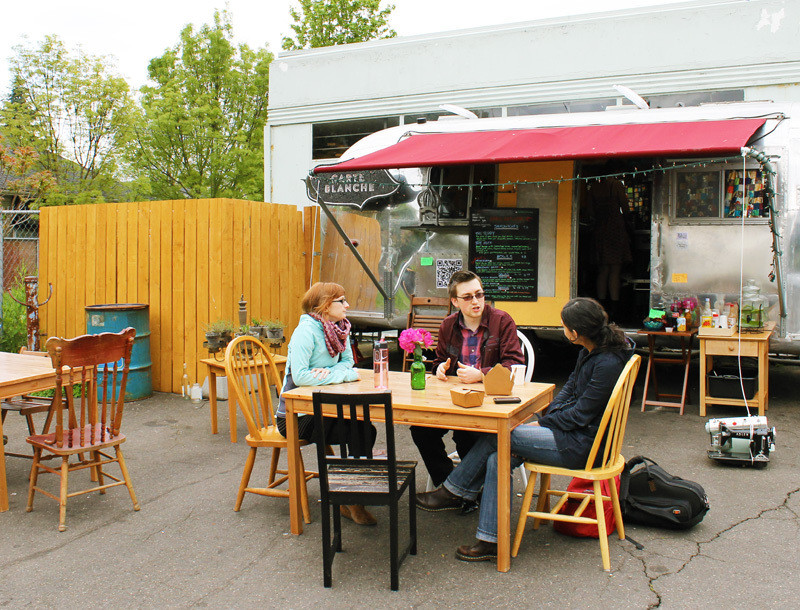 Their menu ranges from juicy sandwiches to fresh bowls and salads and some tasty treats on the side. The Gormit's Feed is a monster of a burger. The Gromit's Feed is a lamb and beef burger topped with tzatziki, caramelized onion, feta, tomato and an apple slaw then served upon a rosemary bun.
Website: carteblanchefoodcart.com
2. Güero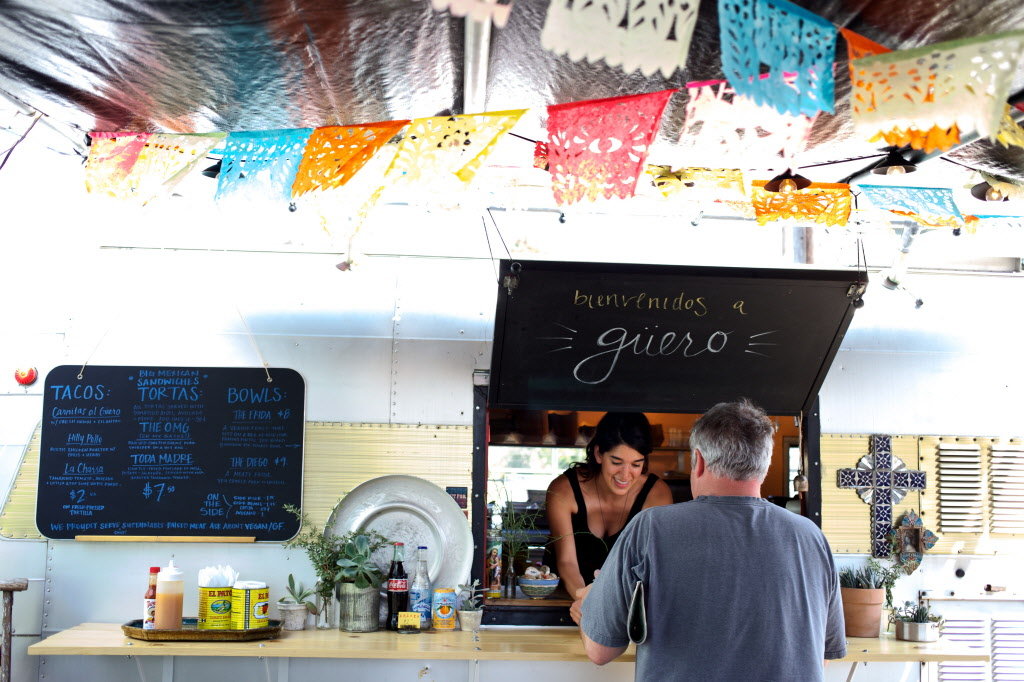 Their focus and specialty being tacos and tortas, Güero  offers spicy, savory and fresh Mexican sandwiches that are sure to make you come back again, and again, and again. The Carnitas al Guero with Carleton Farms pork marinated in citrus and a house blend of spices is must try. Presented on a charred bun with chili aioli, cabbage, cilantro and Yucatan pickled onion, the sandwich does justice to your taste buds like no other.
3. Tabor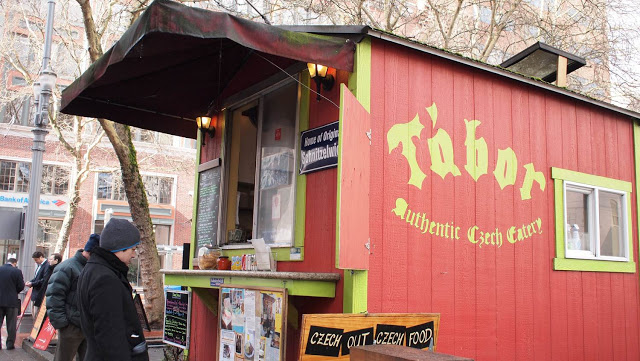 Tabor is probably one of the best (and fanciest) food trucks in Portland. This adorable little red cabin is the home of the renowned "Snitzelwich" – a flawlessly tender, breaded and fried choice of chicken or pork cutlet served on a freshly baked ciabatta roll and served with a hint of horseradish and a tasty sweet paprika-red pepper sauce, grilled onions, and lettuce. Tabor it also known as the go-to guys for for goulashes, spaetzles.
Website: schnitzelwich.com
4. Nong's Khao Man Gai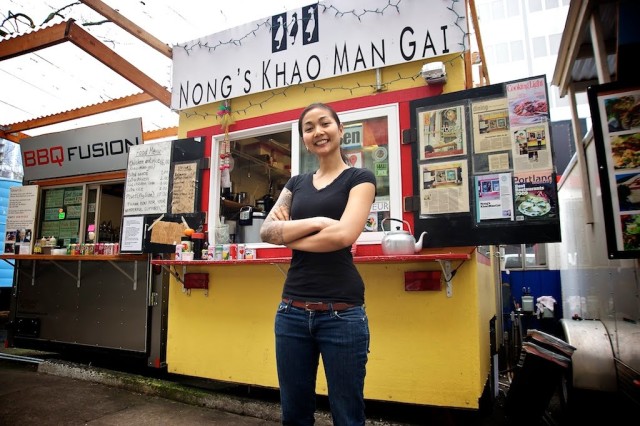 Nong, a Bangkok native is a must visit. Making use of the make-one-thing-but- make-it-awesome approach, Nong Khao Man Gai offers "Khao man gai", an astounding, yummylicious Thai chicken dish (poached chicken with rice cooked in chicken stock and fat, with a side of addictive fiery dipping sauce)
Website: khaomangai.com
5. Koi Fusion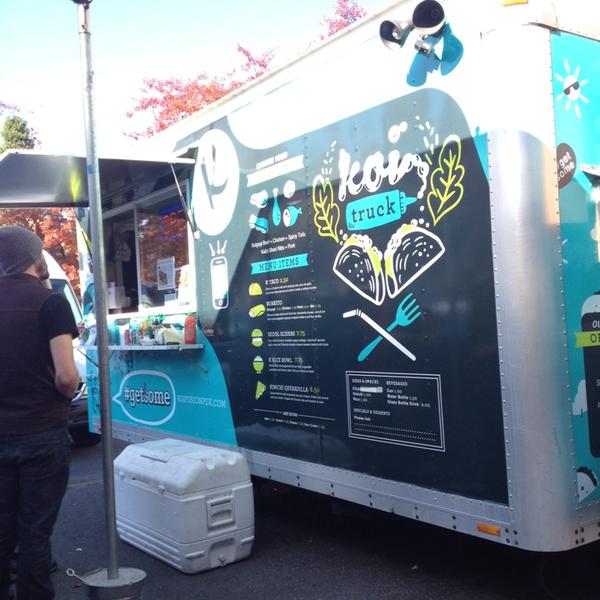 The name says it all! There's one rule. You go there; you try everything, from their Kimchi quesadillas to Bulgogi Tacos. Period.
Website: koifusionpdx.com
6. Potato Champions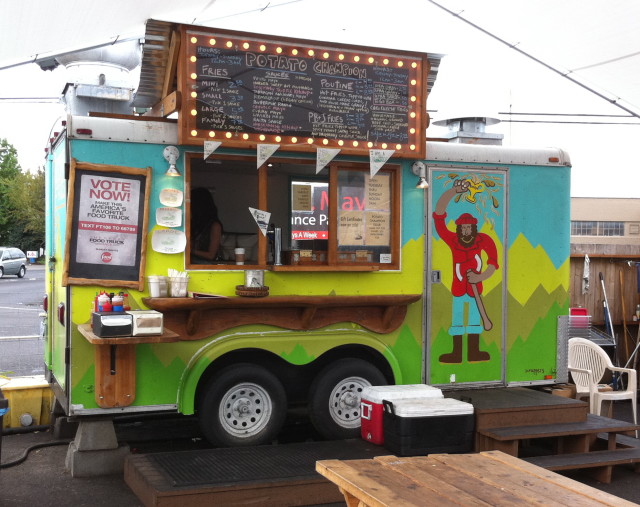 Potato Champions bring indie-rock insouciance to frying potatoes. Their sign reading "These Guys Brooklyn" flanked on either side by thumbs up, confirms that the "guys" are friendly and know what they are doing. If you're a sandwich eater, Piedmontese Brisket Sandwich is the answer to your belly's prayers. Their astounding flavors are sure to make your mouth water while you skip through the menu.
Website: www.potatochampion.com
7. Deutchland Curry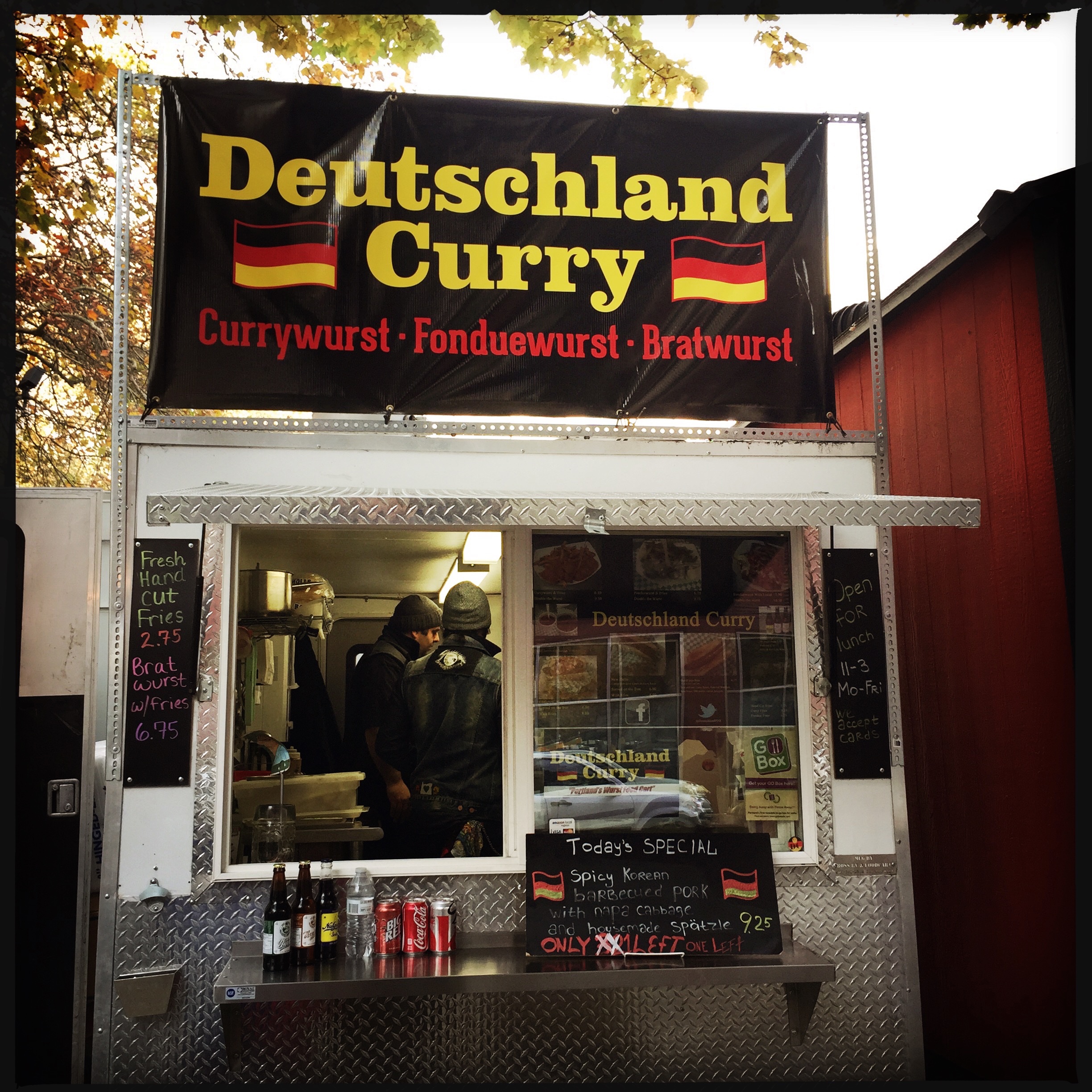 Their Currywurst is a mouthwatering and flavorful dish. The cart's paprika currywurst and fries has an affably faithful rendition of Heuwer's sweet-tangy Chillup sauce, with just enough spice to bother a German (which is to say, not much). The fries are hand-cut, crispy on the outside and soft on the inside, with an option for Berlin's customary mayo as a dipping sauce.
Website: deutschlandcurry.com
8. Gonzo Falafel and Hummus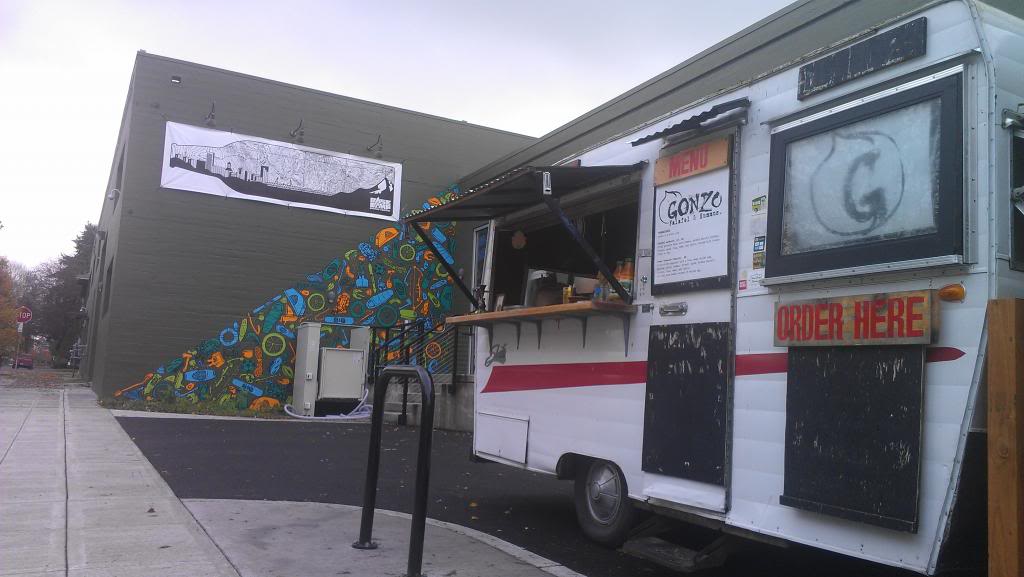 Portland has some superb Middle Eastern and Mediterranean restaurants and food carts, but not much Israeli. Gonzo's Sabih sandwich takes the cake for this one. The Sabih actually wasn't a sandwich until Iraqi Jews migrated to Israel bringing a dish which included fried eggplant, a boiled egg, parsley, tsug, tomato, cucumber, onion, hummus, tahini and other treats and a cafe owner put it in a pita for people to take with them. Enough with the recipe, visit them and see the magic for yourself!
Website: iheartfalafel.com
9. Aybla Grill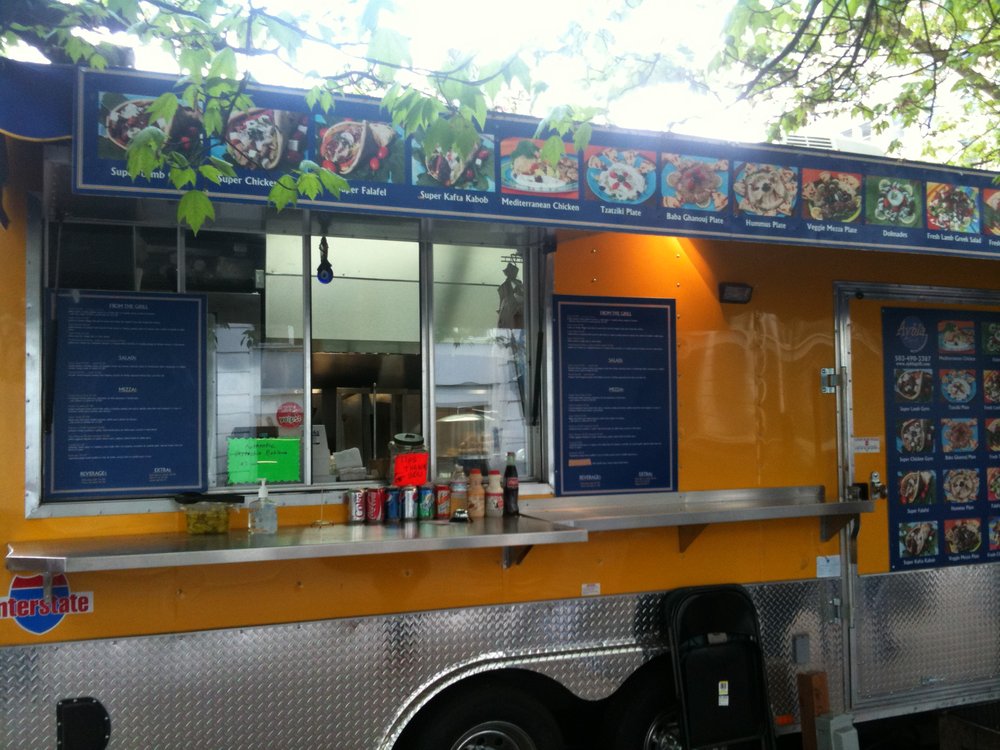 Aybla Grill is one of the few quality Mediterranean and Greek Food carts, including lots of vegetarian and some vegan options. The Gyros in particular, are highly recommended. The fresh and taste Gyros are a very good value for money and come in either the grilled lamb variety or with seasoned chicken. Another delicious pita sandwich is the traditional grilled skewers of ground seasoned lamb known as kafta kebobs. Yum!
Website: ayblagrill.com
10. Thrive Food cart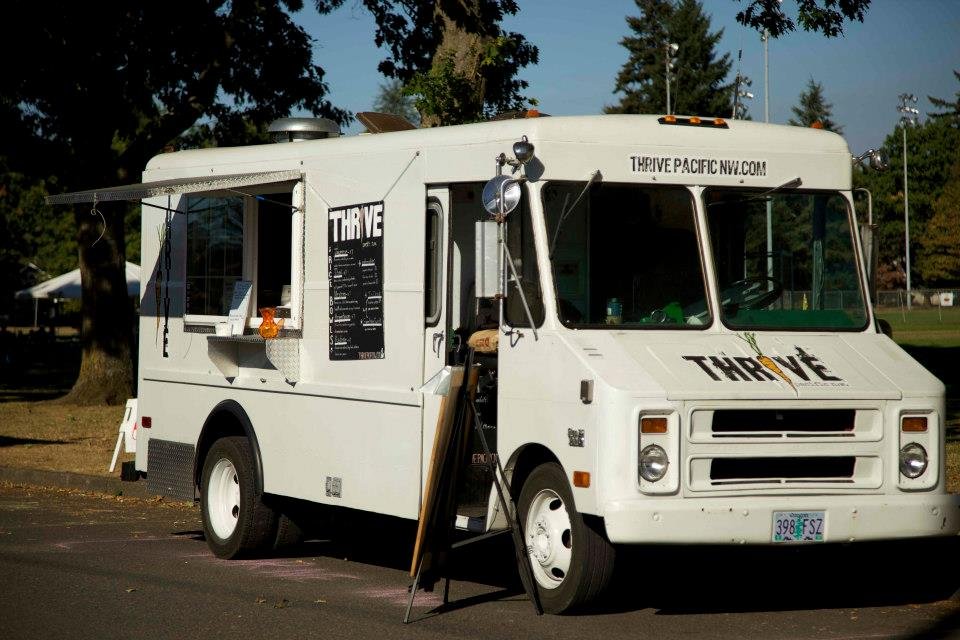 Paying special attention to freshness, Thrive serves salad bowls to die for. The Thai bowl, featuring brown rice, sauteed veggies, peanut sauce, and your choice of protein (tempeh, chicken, or hangar steak) is highly recommended.
Website: https://www.thrivesauceco.com
11. The Frying Scotsman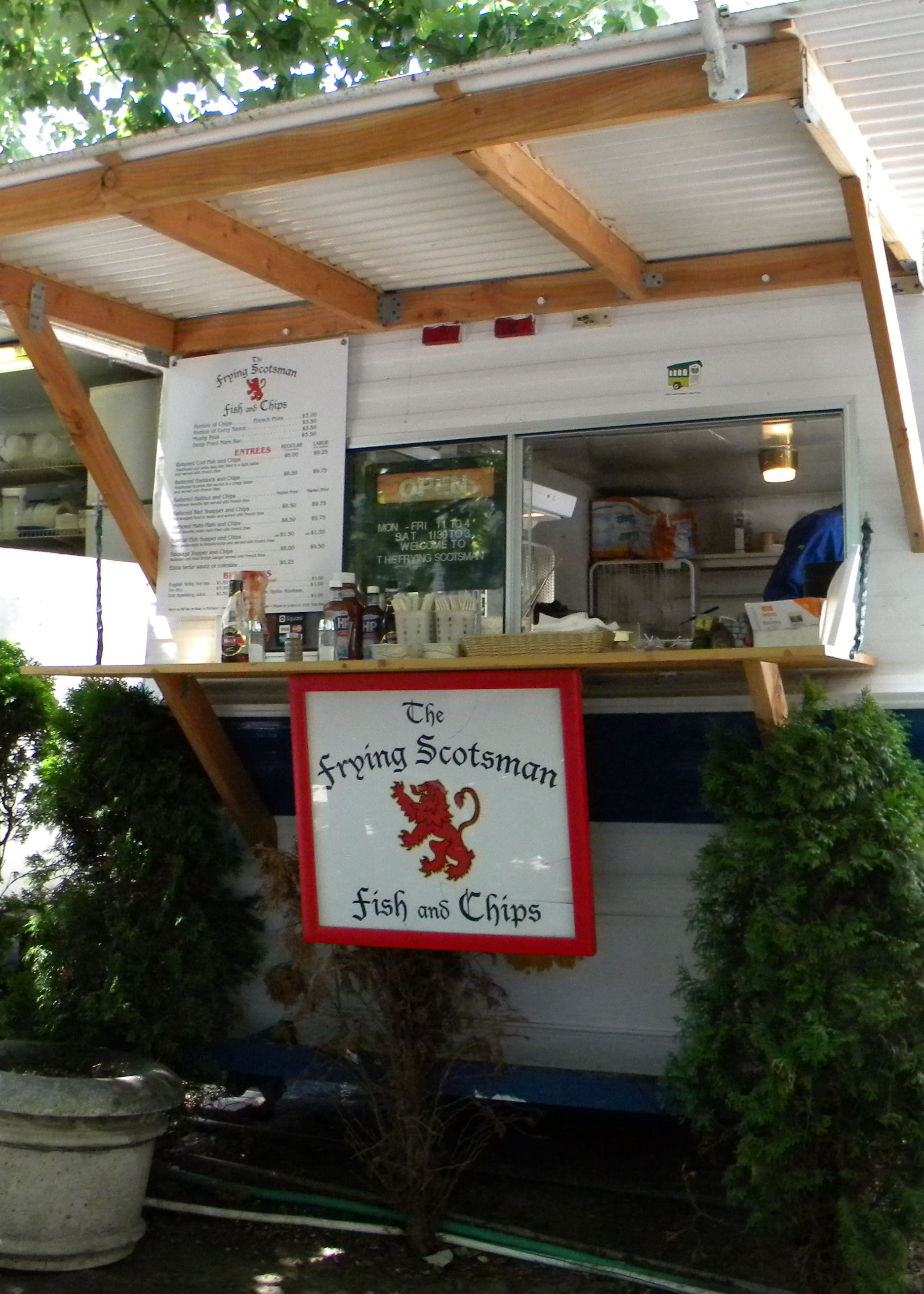 The Frying Scotsman is known to offer the best fried fish in the city. Their simple battered fish-and-chips are a must-have for all the fish-and-chips lovers. Not one? Wait till you try theirs.
Website: Follow on Twitter
12. Buki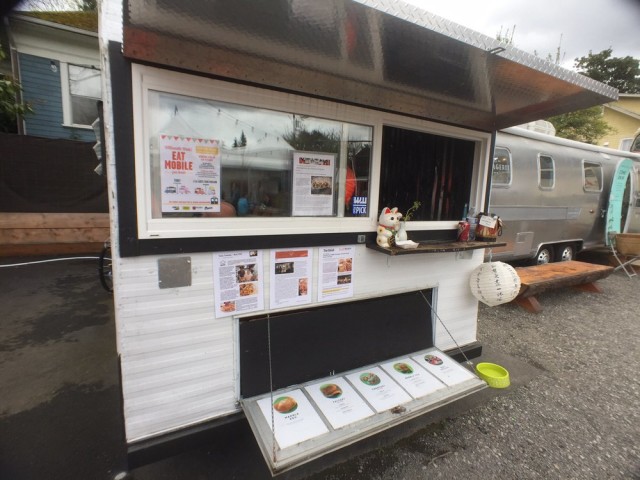 Buki is a Japanese street food vendor you shouldn't miss. They serve The Takoyaki, the cart's signature dish, that's what businessmen eat after having a tad too much to drink. You can get Takoyaki in your good old American style, with sausage and cheese or do a spicy version with kimchi and spicy mayo, whatever tickles your fancy (or tongue, should I say?).
13. Grilled Cheese Grill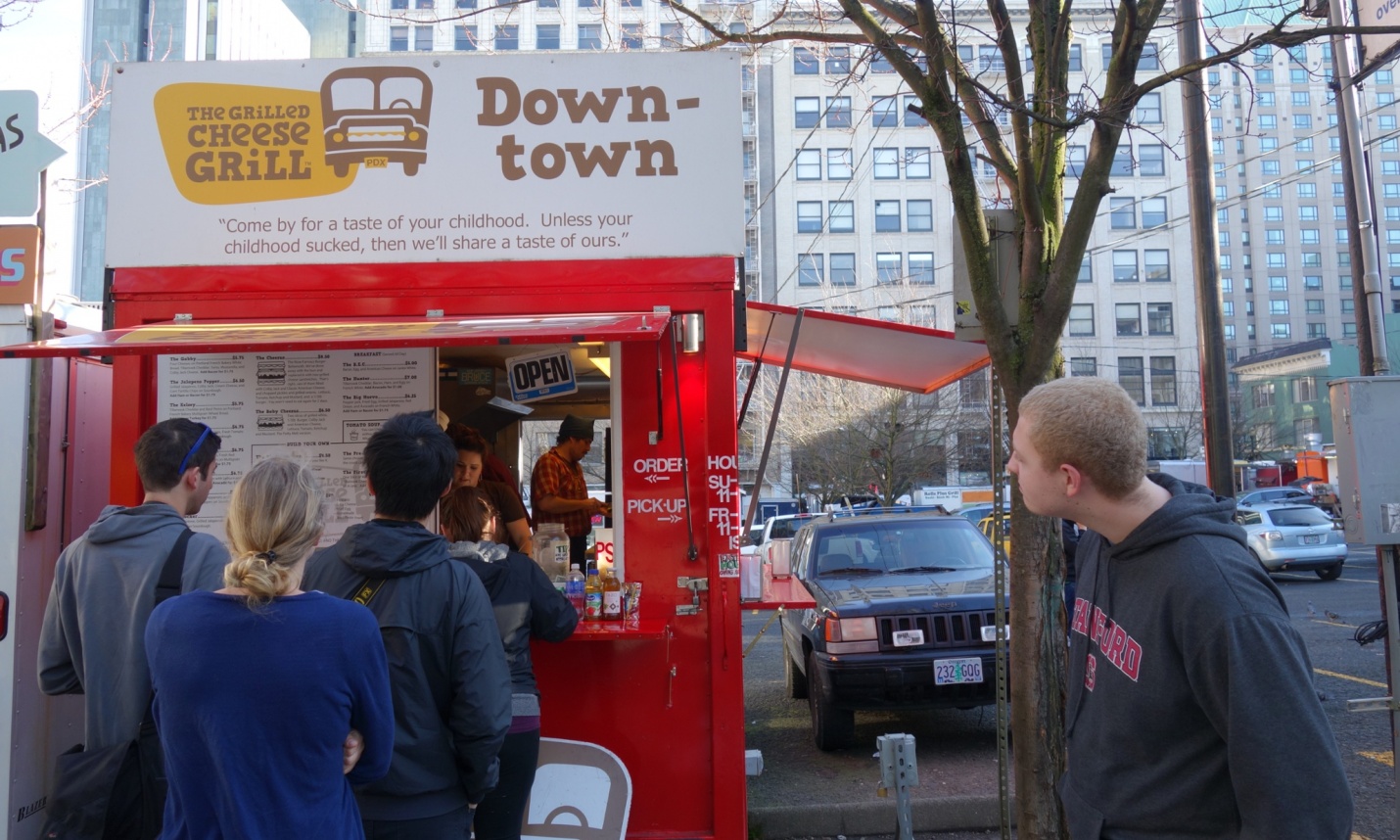 Who doesn't like a good, cheesy grilled cheese sandwich? Behold, The Cheesus. The Cheesus is a justifiably notorious burger with the buns replaced by grilled cheese sandwiches. Get ready for a delicious ride down memory lane, right to your college time.
Website: grilledcheesegrill.com
14. EuroDish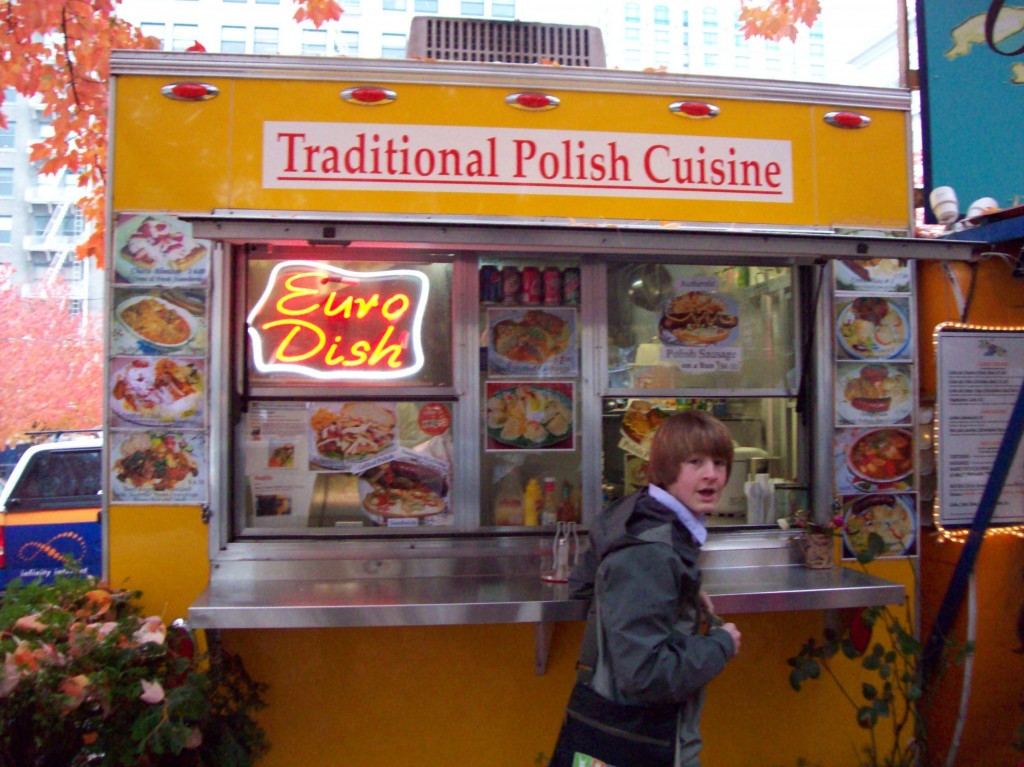 This traditional Polish Home style cuisine offers a lengthy list of Polish classics, from pierogi to bigos ("hunter's stew") to kielbasa, and indecisive types predictably tout the "Polish Plate."
Agree with my list? Leave a comment below.