Kerala, god's own country is a paradise of tranquil backwaters, serene beaches, magnificent wildlife, as well as a galore of delicious vegetarian and non-vegetarian cuisines. Here are some luscious Keralite dishes that you would desperately crave for.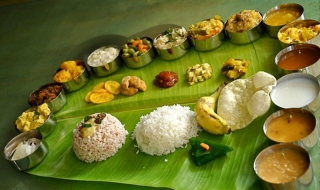 1. Idiyappam – A Traditional Dish of Kerala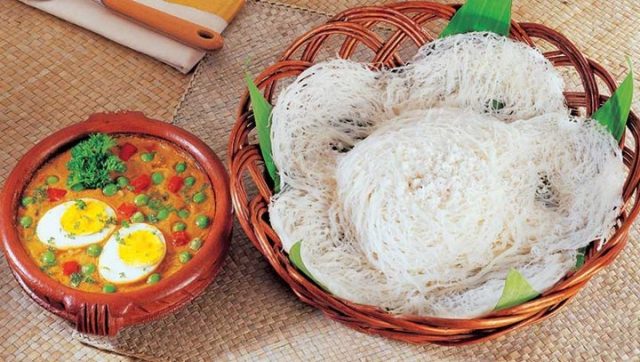 What is it: A simple breakfast recipe prepared from steamed rice flour pressed in the form of noodles.
What does it taste like: Its crispy taste gives a perfect contrast when paired with spicy side dishes like egg curry, vegetable stew or a plate of chickpeas.
2. Appam- A Soft Keralite Food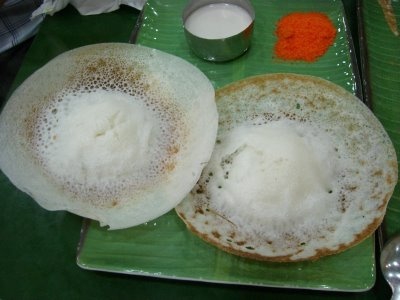 What is it: A round, thin layered pancake made from a batter of fermented rice and coconut milk. The middle portion is soft with crispy edges.
What does it taste like: Having a neutral taste, it would pair well with vegetables or chicken stew and crab curry.
3. Puttu- A Special Keralite Dessert Dish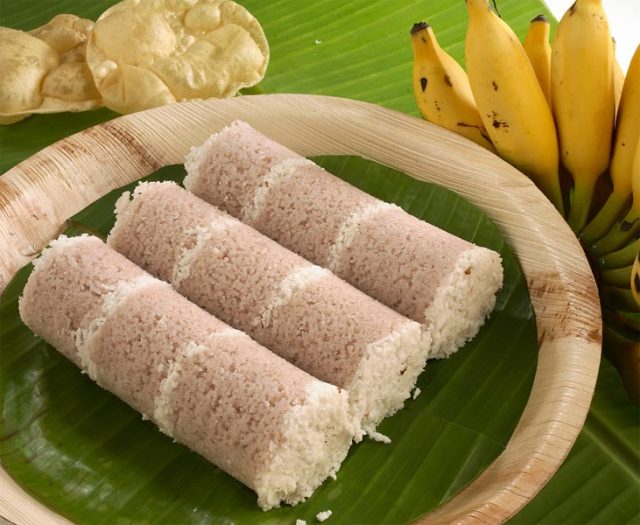 What is it: A soft steamed cake roll prepared from rice flour served with chick pea curry, fish or even chicken preparations.
What does it taste like: Being incredibly delicious, it looks appealing when garnished with ripe banana or jackfruit.
Puttu coupled with sweet black coffee would satisfy your taste buds to the fullest.
4. Kaalan – A Nutrient Rich Vegetable Curry Preparation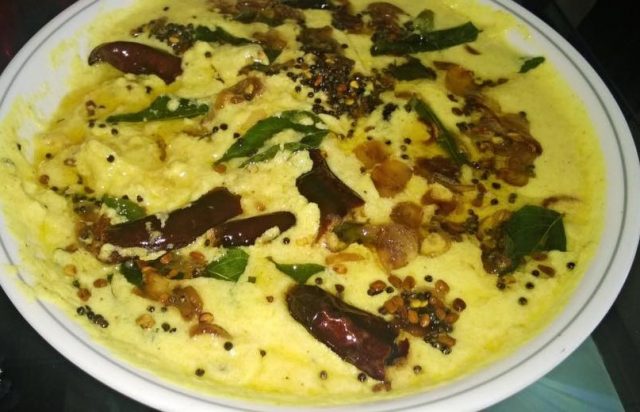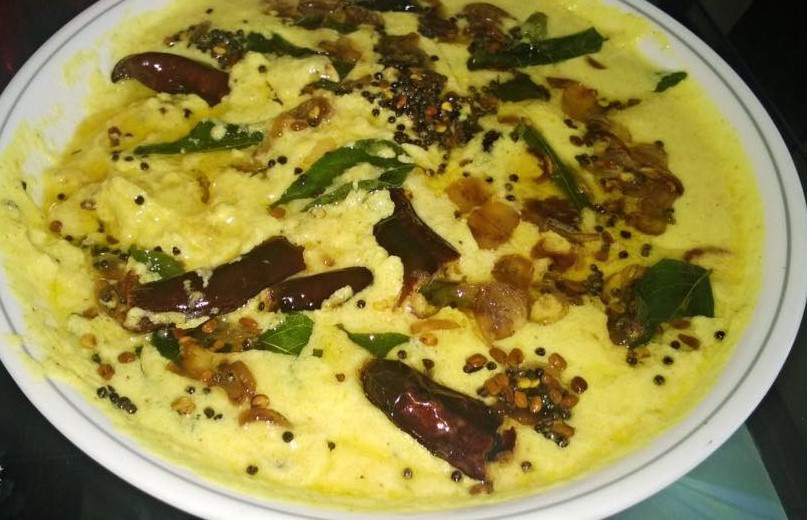 What is it: A side curry dish made of raw banana or yam, yogurt, grated coconut, and green chilies.
What does it tastes like: It taste like a roller coaster ride as one side of your mouth is enjoying the yogurt and fiery chilies while the other is occupied with coconut bliss
5. Nadan Kozhi Varutha tu – A Malayalam Chicken Recipe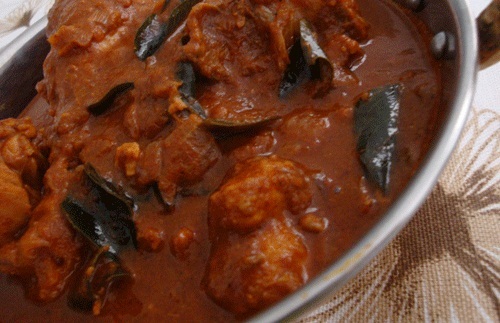 What is it: An amazing spicy chicken dish requiring less oil.
What does it taste like: Having a crispy flavor, it makes for a great starter when stirred fried and as a side dish when presented in a gravy style.
6. Kozhikode Biriyani – A Kerala Wedding Cuisine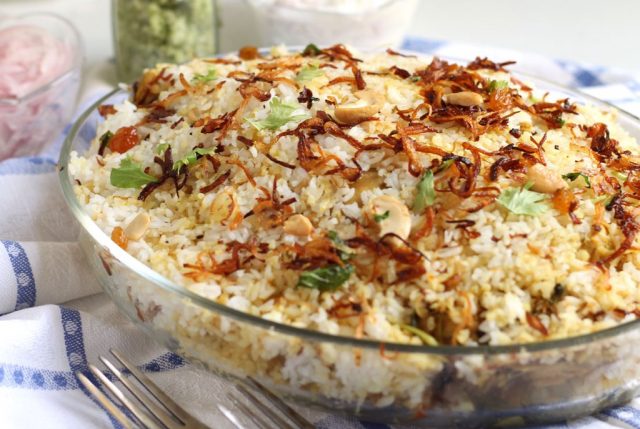 What is it: A platter prepared from cooked khaima (short-grained and thin) rice, a variety of aromatic spices, and chicken. Boiled eggs and potatoes can be added to double its richness.
What does it taste like: Popular for its exceptional flavor and aroma, it would feel fabulous when served with salad, pickle, raita (curd dish) or mint chutney.
7. Avial – A Delightful Kerala Curry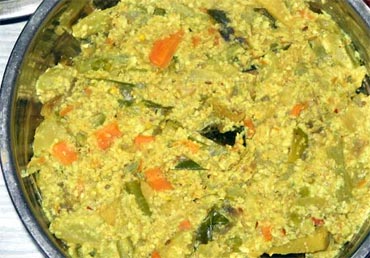 What is it: A thick mixture of coconut and a variety of green vegetables like pumpkin, yam, beans, and carrots, flavored with coconut oil and curry leaf. Specially prepared during Onam, a traditional festival of Kerala, it is an integral part of the Sadya thali (a popular Kerala banquet served on plantain leaves).
What does it taste like: It tastes like a rich, juicy side dish that goes well with steamed rice.
8. Fish Molly- A Traditional Malayalam Cuisine
What is it: A thick fish stew seasoned with coconut milk, also known as "meenmoilee" in South India.
What does it taste like: A lip-smacking side dish, with a sour flavor because of its vinegar and lemon content, going well with rice or appam.
9. Aadu Atti Pathal – A Simple Kerala Muslim Food Recipe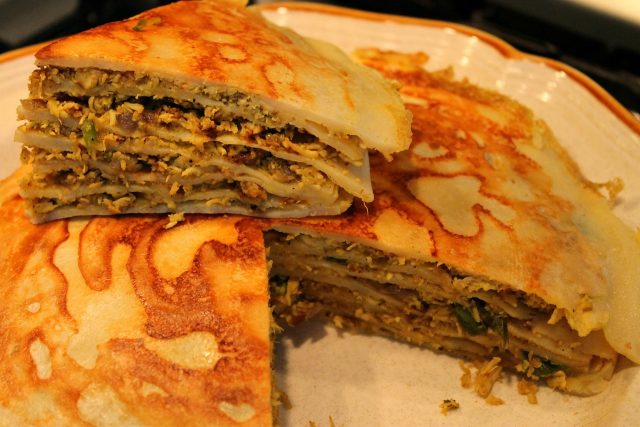 What it is: A pancake preparation with mutton stuffing and homemade spices.
What does it taste like: The dish has got a deep aroma of Indian spices and an authentic taste of Keralite curry.
10. Beef Kurumulakittathu – A Malabar Style Dish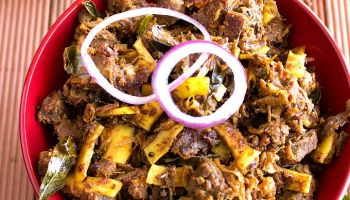 What it is: A spicy beef dish of Malabar prepared with coconut, chilly, curry leaves and a host of other ingredients.
What does it taste like: Crunchy and sensational going well with a rice platter.
11. Ada Pradhaman – A Traditional Kerala Delicacy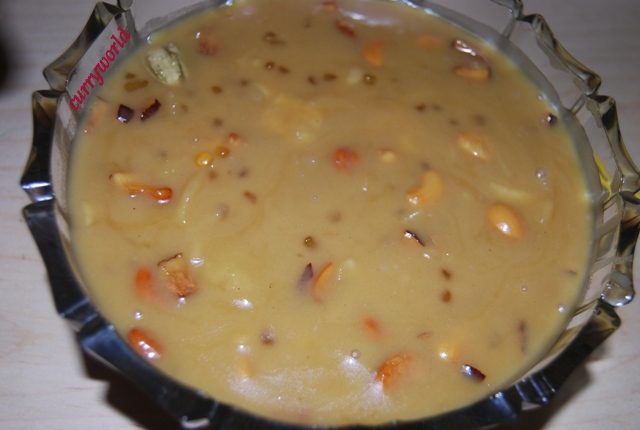 What is is: A sweet dish made of ada (rice parcels covered in a rice flour and sweet dough), jaggery, coconut milk, sultanas (oval-shaped seedless grapes), and cashew nuts.
What does it taste like: A sweet taste with a rich essence of jaggery and coconut, every bite of it melting in your mouth.
12. Coconut Souffle – A Tender Kerala Dessert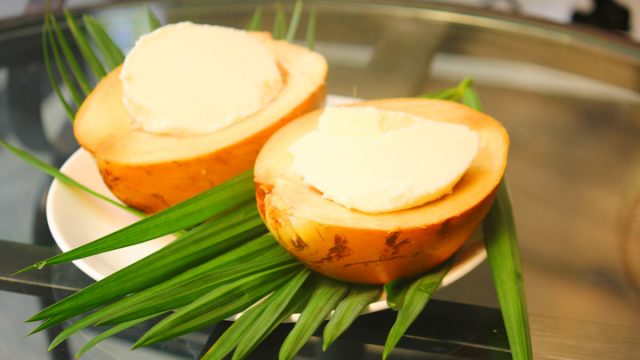 What is it: A tasty dessert made of tender coconut, milk cream, and gelatine.
What does it taste like: A sweet delight, making your wholesome meal look complete.
13. Thattu Dosa and Mulakku Chammanthi- A Delicious Kerala Street Food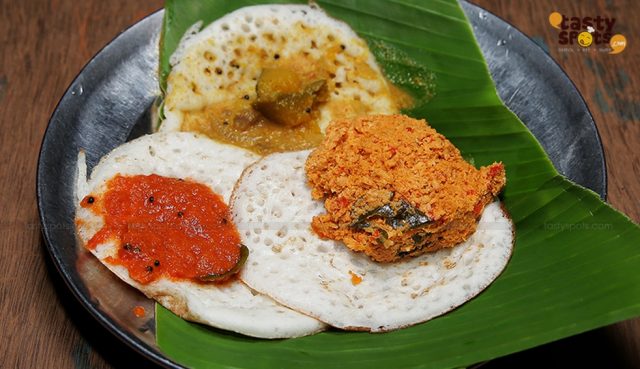 What is it: Thattu is a small-sized pancake while Mulakku Chammanthi is a spicy preparation made of dried red chilies, curry leaves, and tamarind besides other ingredients.
What does it taste like: The crispy taste of dosa blended with the spicy dip of the tamarind preparation, would be an absolute delight.
14. Kurumulaku Kanji – A Pepper Porridge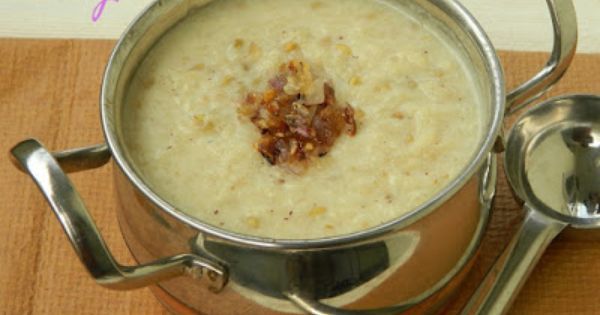 What is it: An exclusive Kerala dish made by boiling rice, ground/crushed, or chopped starchy plants, given to women after the third day of delivery, continued to a month.
What does it taste like: It taste spicy, refreshing and also is stomach friendly as it contains Imodakam (ajwain) along with rice.
Above mentioned dishes are the few ones amongst the huge list of Malayalam cooking recipes, which have a vast diversity when it comes to taste and preferences. So grab your favorite accordingly and happy exploring.