Hiking through greenery and reaching at waterfalls, sounds like an adventurous activity. In the picturesque land of Oahu of Hawaii, there are some waterfalls that are beautiful all by themselves. But the hiking trails leading up to them are enticing enough to excite any nomads.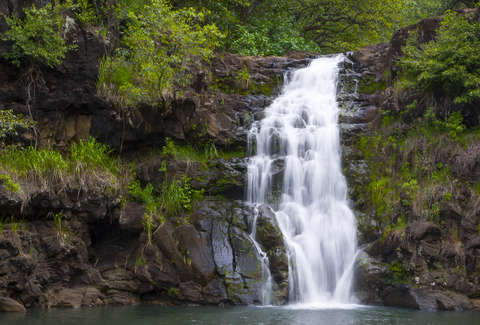 1. Waimea Falls, North Shore, Pupukea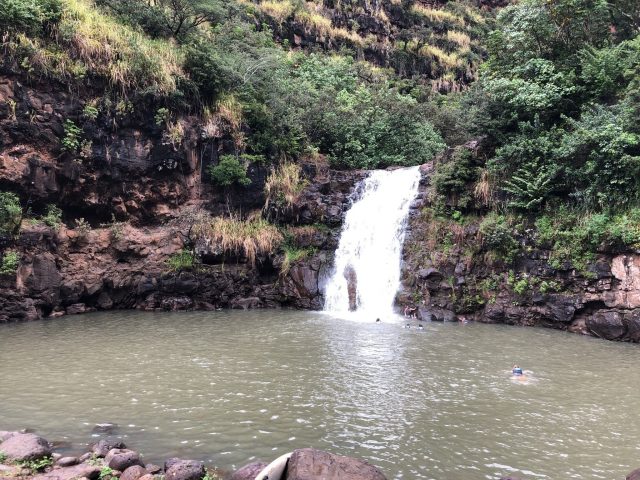 Situated in the botanical garden Waimea Valley, this waterfall's other name is Waihi Falls. Entrance is not free and you have to buy tickets prior to hiking. The entire hike is 3.5 miles long while the waterfall is 45ft high. Opening hours are from 09:00 am to 05:00 pm.
2. Manoa Falls, Honolulu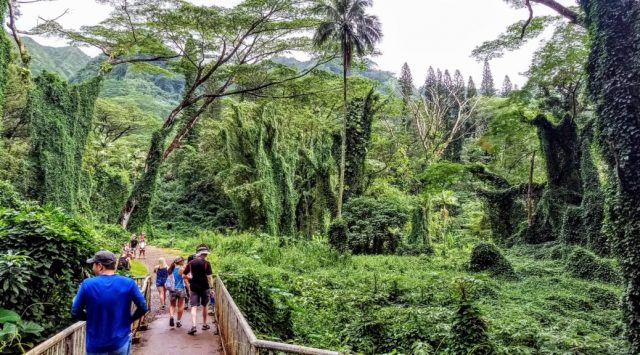 The well-maintained, 1.6 miles long hiking trail is blessed with a 150 feet magnificent waterfall. This is an easy one hence best for beginners. But due to the fuss-free access, the entire place stays crowded throughout the year. Parts of the Jurassic Park movie were shot here due to the incredible surrounding.
3. Maunawili Falls, Kailua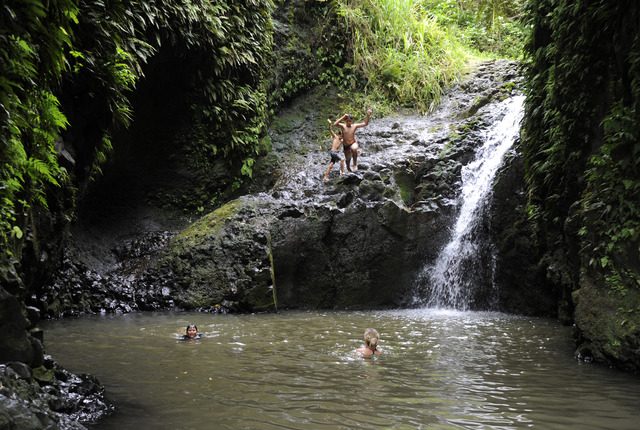 A hiking route with vivid types of surface, such as streams, roots, and uneven lands has a 20 feet long waterfall. You need to hike through the Koolau Mountain Range to get there before taking a plunge in the pool. The roads are muddy so make sure you have proper hiking shoes on and the entire track is around 3 mile.
4. Likeke Falls Trailhead, Kaneohe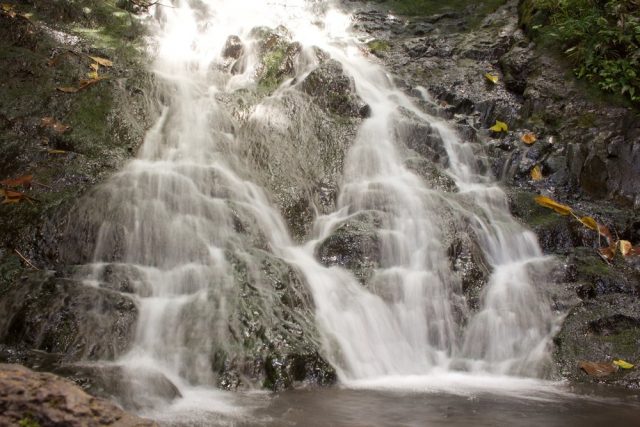 If you want an adventurous hiking episode, then this wild spot is for you. Wild because this is not maintained or supervised by any government or private organization. It is quite difficult to find out proper routes and navigation can be challenging, but the mesmerizing part is the 20 feet long waterfall. The entire round trip is around 4 miles. The Nuʻuanu Pali is the nearest visiting spot that you can pay a visit to as the place is enriched with royal actions of King King Kamehameha.
5. Koloa Gulch, Koolau Range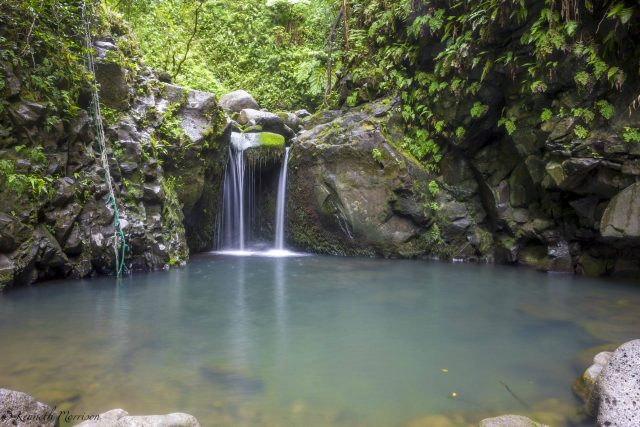 The 8 miles long trekking through a dense forest will help you discover the beautiful falls. Usually, trekking is started from Kokololio Beach Park. Then after crossing a certain point the hiking trail starts. You will come across multiple mountain apples if you hike through during summer months. It is quite a difficult route to pass through but experienced hikers can do this.
6. Laie Falls, Laie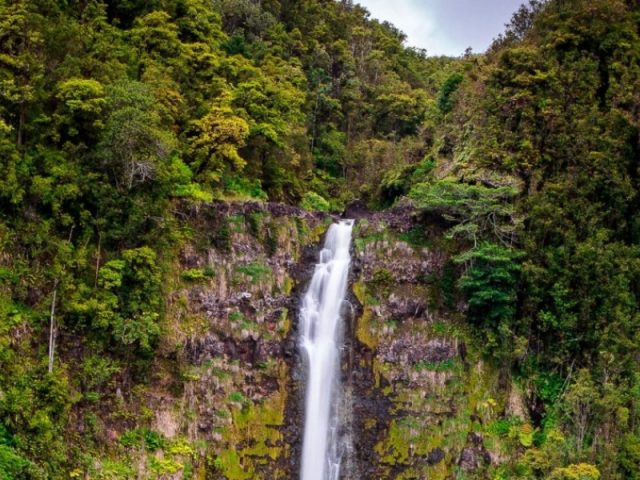 This 7-mile long hiking trail is moderately difficult and it requires a special permit from Hawaii Reserves that is available at Laie Shopping Center. The main attraction that you will get to see at the end of your first round of hike is the 15 feet waterfalls along with a pool.
Apart from these, seven waterfalls hikes and other places are also there. Going through the lush greenery, rocky surface, some of the trails are complex and a mixture of lush green and a dense forest.