Roller coasters are a pure adrenaline rush and satisfy endless enthusiasm of young generations around the world. Almost all amusements parks have this particular ride and each one comes up with a new feature. Here is a list of five roller coasters with a panache of being world's fastest roller coasters. From UAE to America, there is no end of passion and vitality of people for this ride.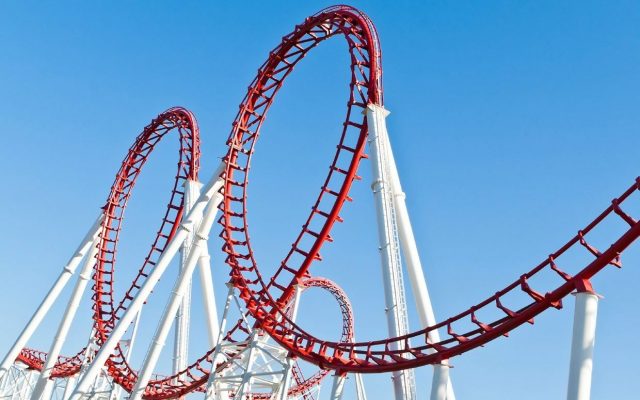 1. Formula Rossa of Ferrari World Abu Dhabi– World's Fastest Roller Coaster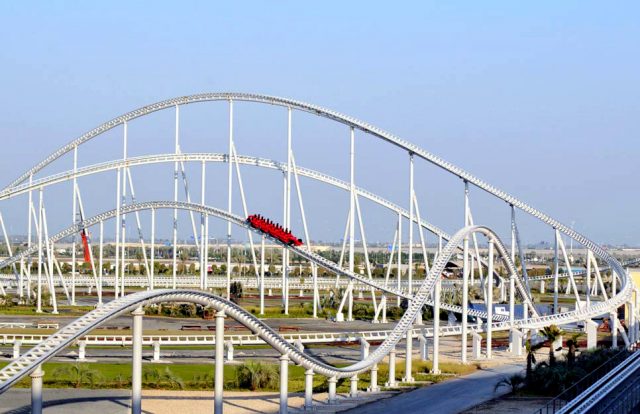 Since its first venture in 2010, the goose bumping 1.5 minutes ride has been phenomenal in terms of its speed. Reaching up to 150 mph within the first five seconds of starting off, the Ferrari F1 racer train moves by a hydraulic launch system. The track that it runs on is made in a shape of Autodromo Nazionale Monza. You will be given special eye protection glasses to screen your eyes from the heavy blow of wind, as produced by the g-force of the coaster.
2. Kingda Ka of Six Flags Great Adventure –Fastest Roller Coaster in the U.S.A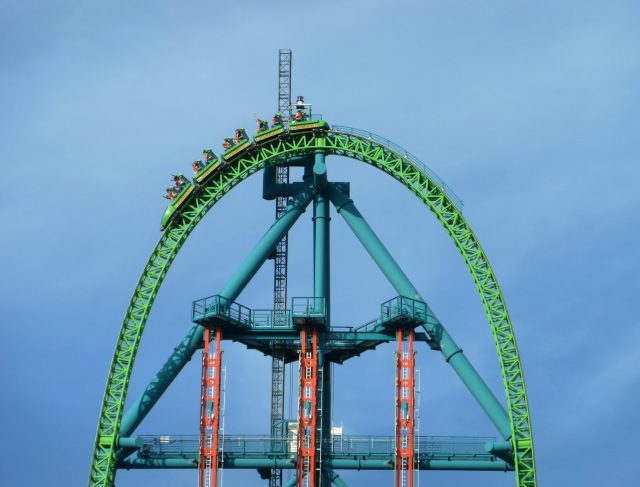 Already bestowed with the title of being the tallest roller coaster in the world, it secures the second position regarding its velocity. Located in New Jersey, this ride takes you to 456 feet off the ground following a 90° angle to reach the top with a speed of 128 mph. Once you are at the top, just hold your breath and get yourself ready for a free fall. This strata coaster covers around 3,118 feet within a span of 28 seconds.
3. Top Thrill Dragster of Cedar Point – Fastest Roller Coaster of Ohio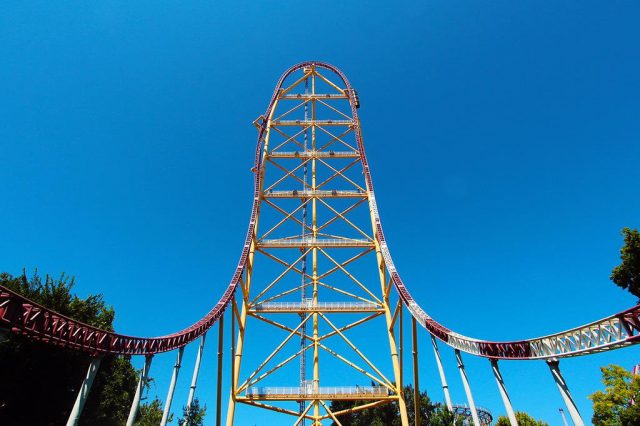 With a top speed of 120 mph, the Top Thrill gives you a nerve wrecking experience for life when it reaches 90° up and fall rapidly 270° down. Being the very first strata coaster of the world, the ride has a record for being the fastest and tallest one in the world and having the tallest drop. Presently, the 30 seconds ride comes with a catchphrase "Race for the Sky".
4. Red Force of Ferrari Island – Fastest and Tallest of Europe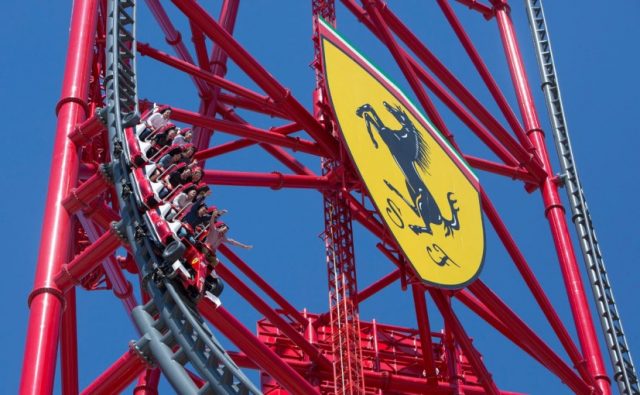 Located at the Salou of Spain, the fifth-tallest steel roller coaster of the world is something to drool over. Opened in 2017, the roller coaster ride takes about 39 seconds to complete its trail reaching 367 feet. Manufactured by the famous company Intamin, this ride is a new wonder of the coaster world.
5. Do-Dodonpa of Fuji-Q Highland Amusement Park- Fastest Roller Coaster in Japan
Moving fast with its top speed of 107 mph, Do-Dodonpa was formally known as just Dodonpa. Featured with compressed air launch system, this ride consists of 4 trains with 4 cars in each. This vertical ride, when reached the top, gives you a quick view of the Mount Fuzi and then takes you deep down and finishes the ride in 55 seconds.
Apart from these, you can also try the Space Mountain, located within the Disney World in Florida, fifteen roller coasters of Kings Island in Ohio and many more options around the world. The magnificent roller coasters and their unmatched speed allow you to experience what speed really means. Regardless of your fear and vertigo, you will be having an experience of a lifetime to share.  All you have to do is to keep your head back, arms down and enjoy the ride.